< previous entry return to list next entry >
Joyce Howell November 2011 Solo Show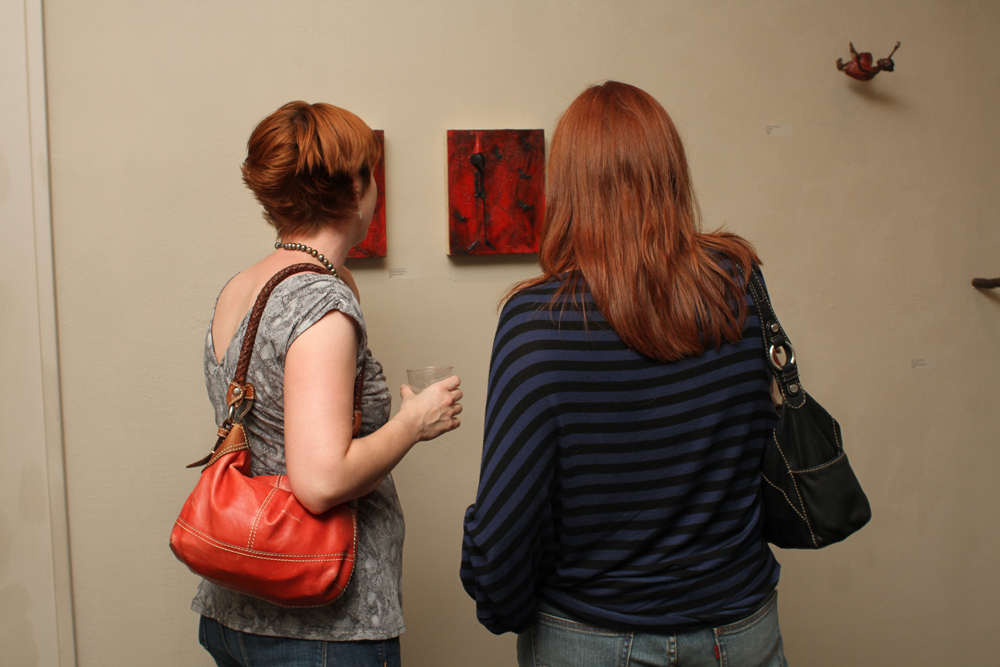 Joining the gallery two short years ago, Joyce Howell has soared to the top of our best seller list. Being one of the most sought after artists, it was great to finally see her body of work hung together. In the past, we have only been able to hang one or two together. Seeing 15 pieces up at the same time is a real treat. One can sense her mood ebb and flow throughout the paintings, getting a feel for their creation. Joyce had many fans and family come out to the opening, it was so nice to meet so many great people!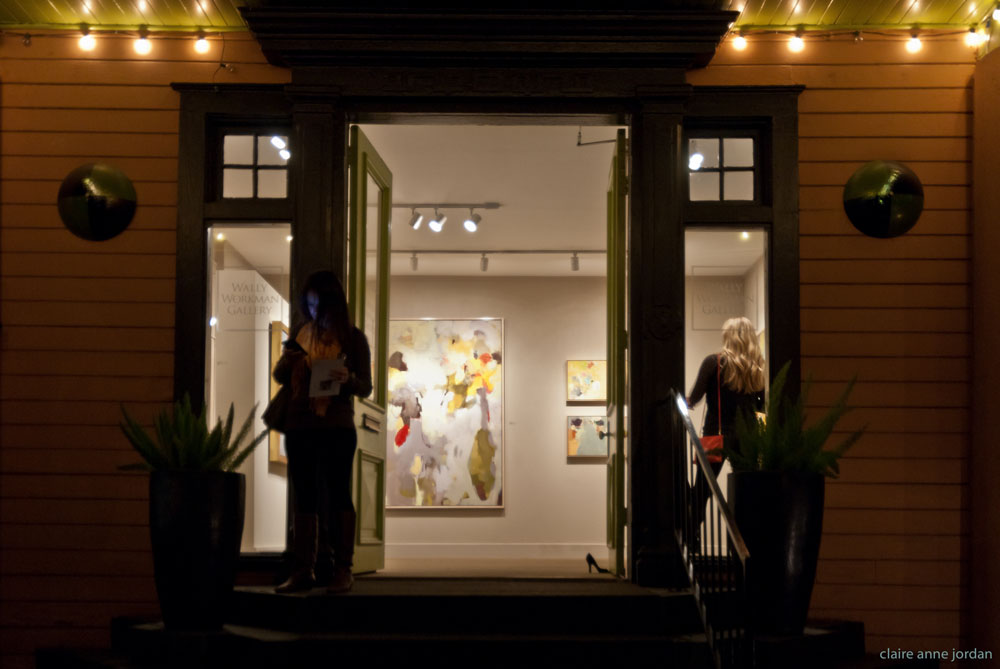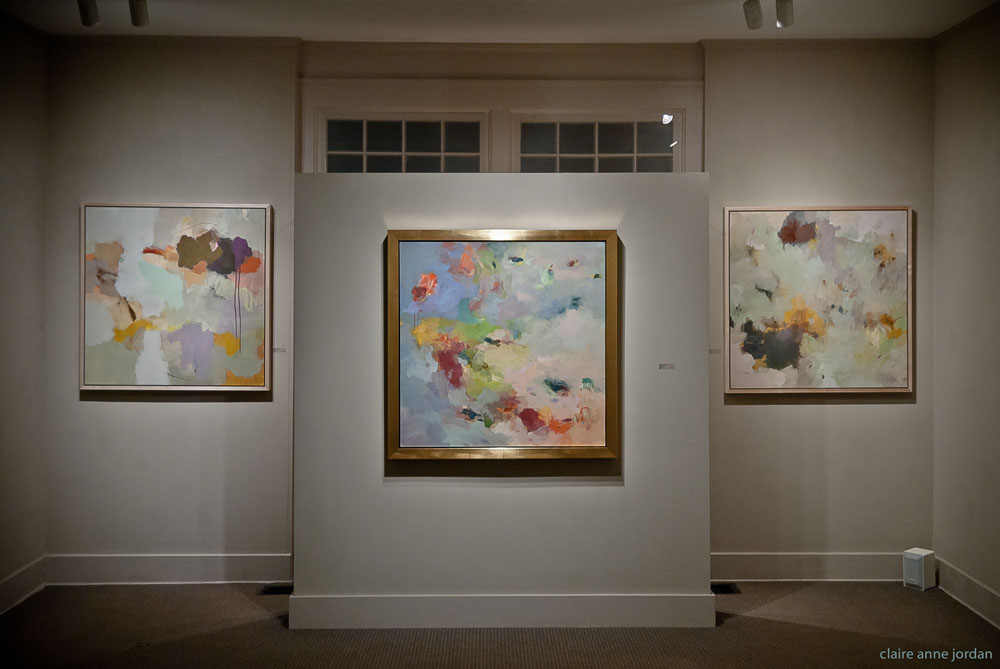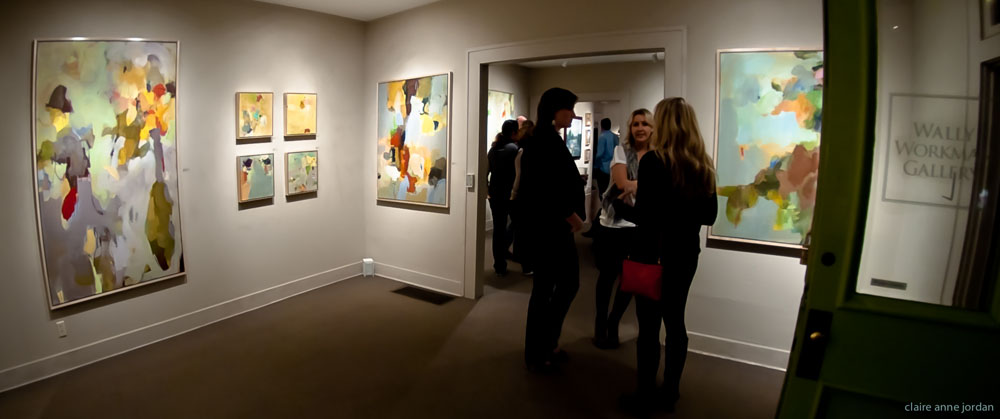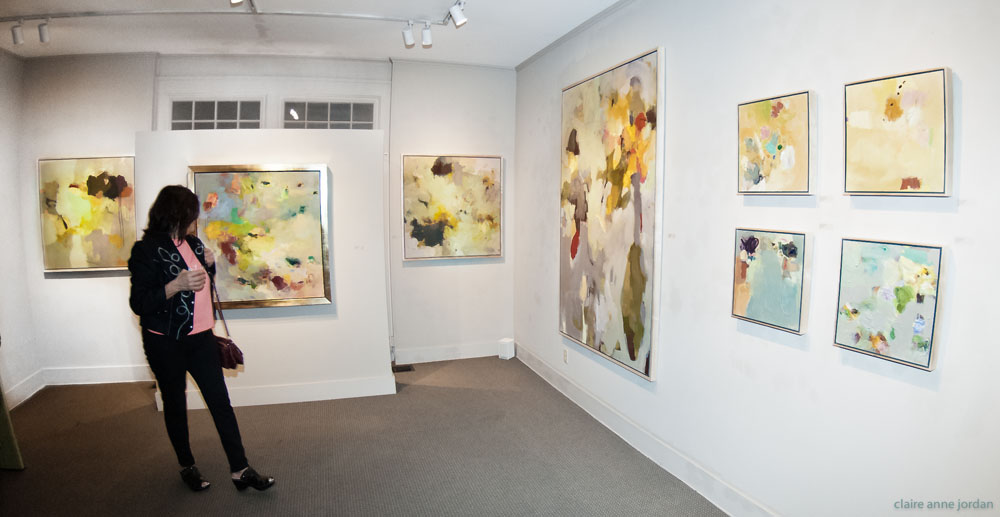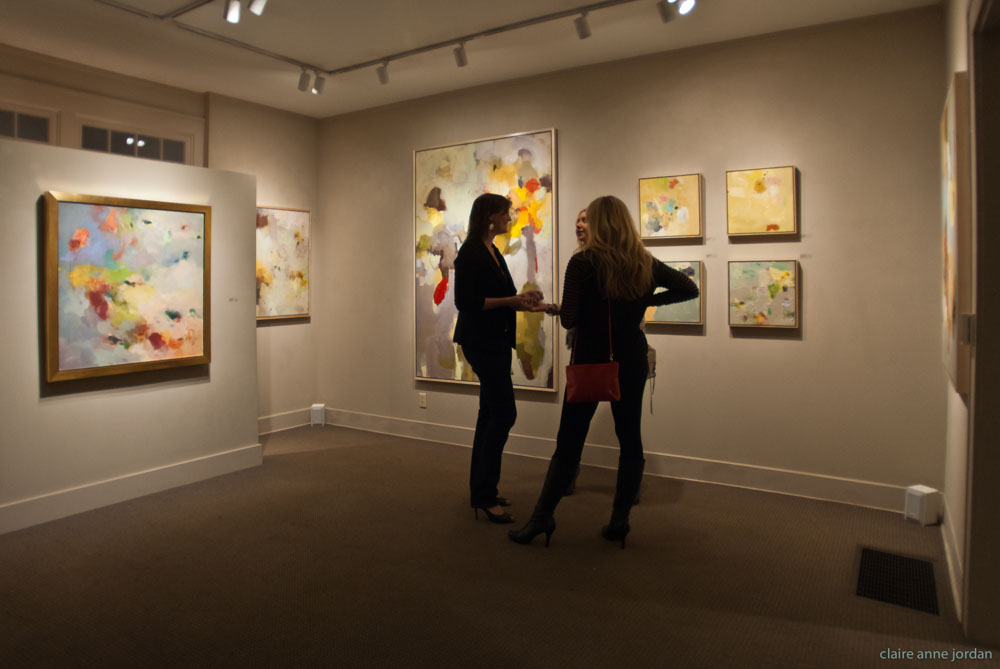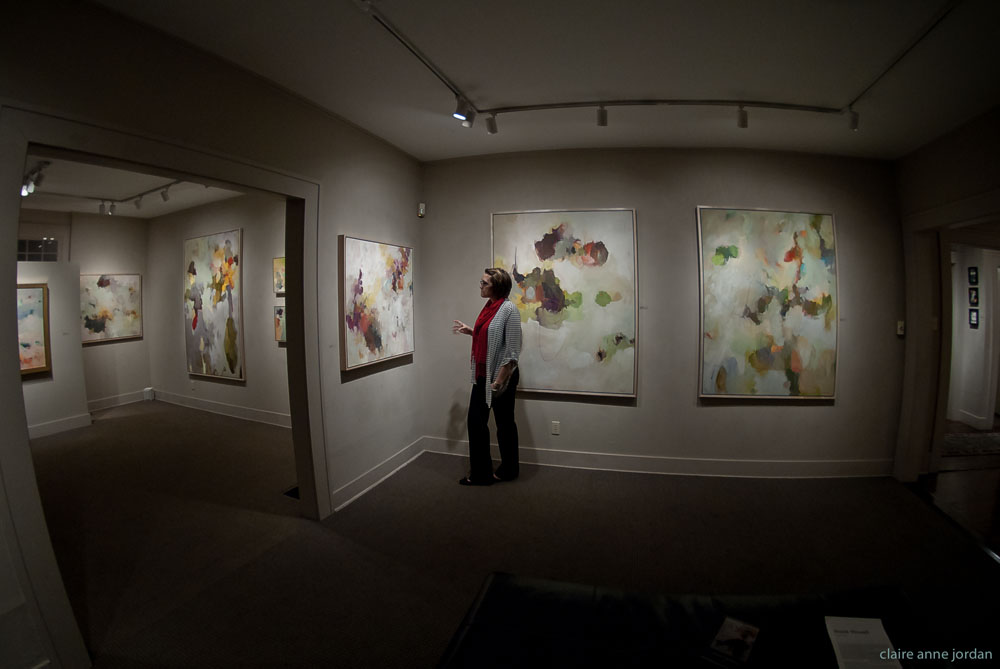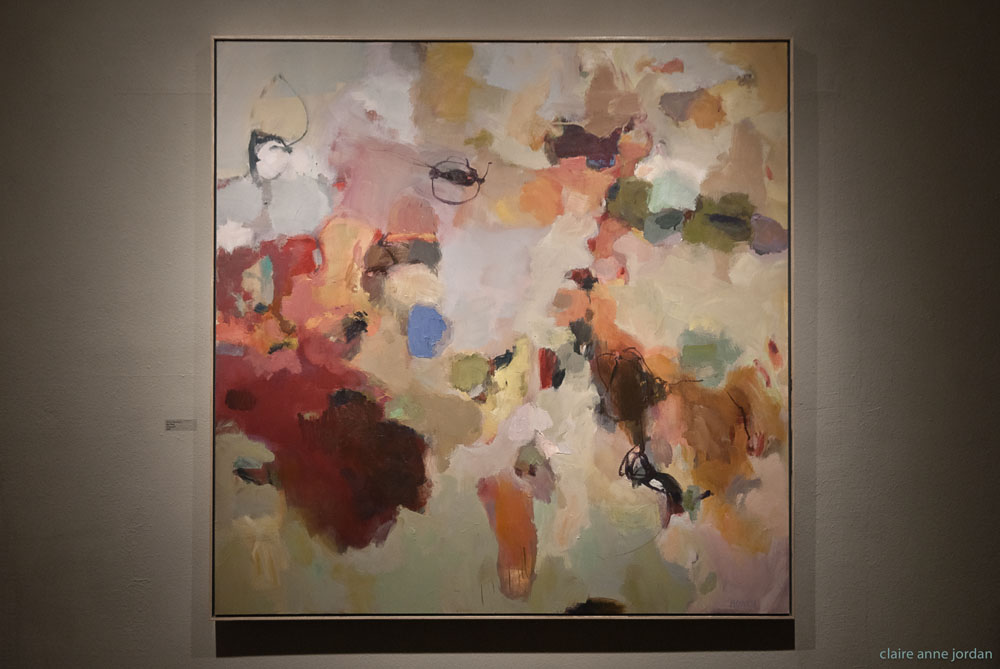 Elvis' Shoes, oil on panel, 48x48 inches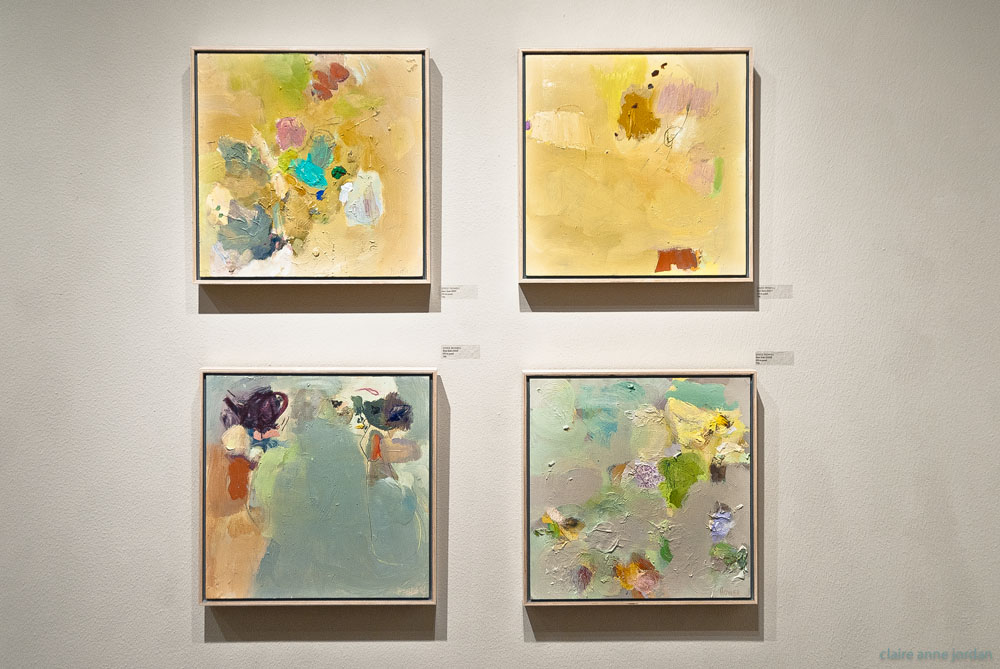 Great little pieces that started out as palettes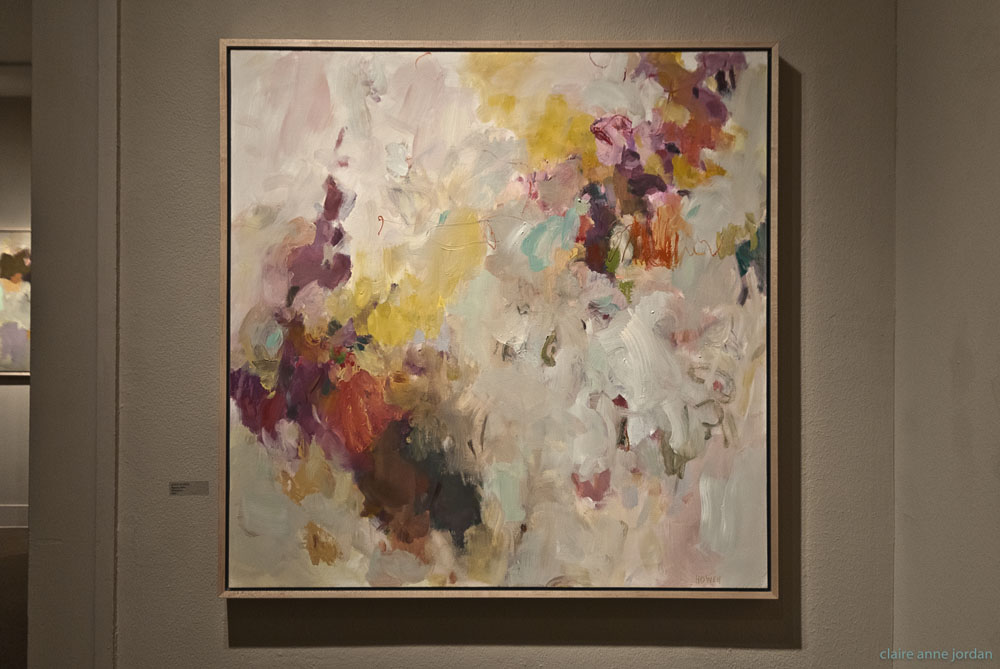 Migratory Melon, oil on panel, 36x36 inches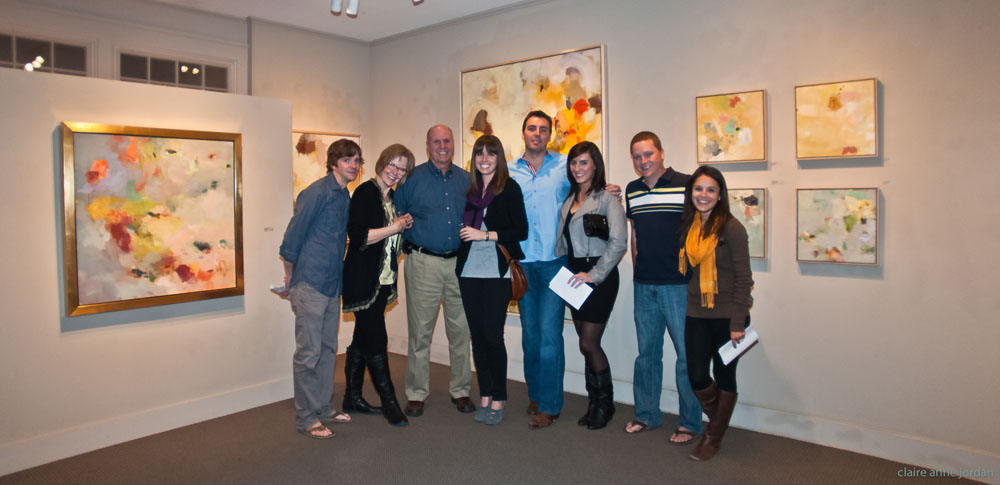 Joyce, family and friends!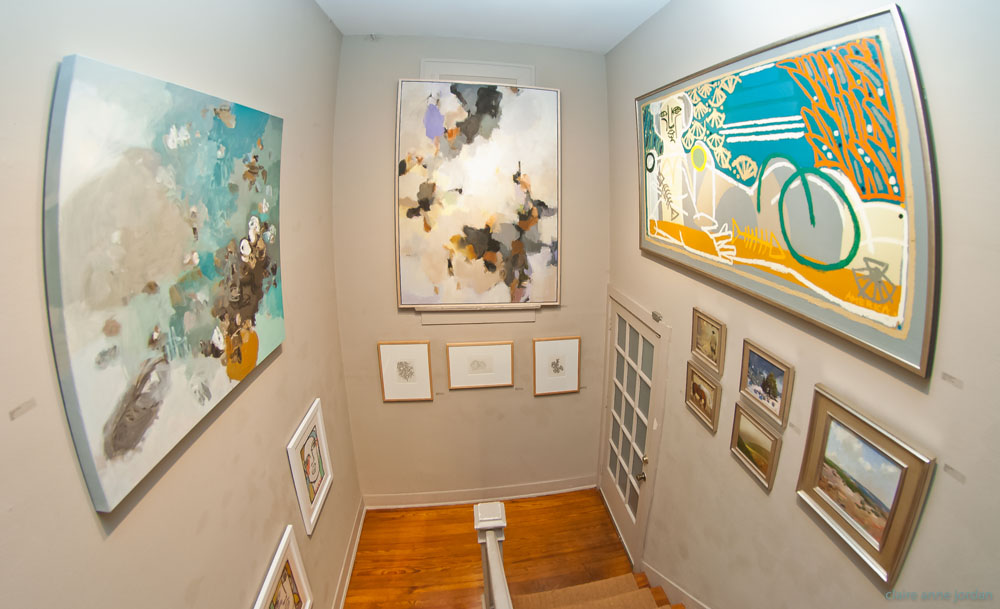 Stairwell, we take advantage of every inch of wall space!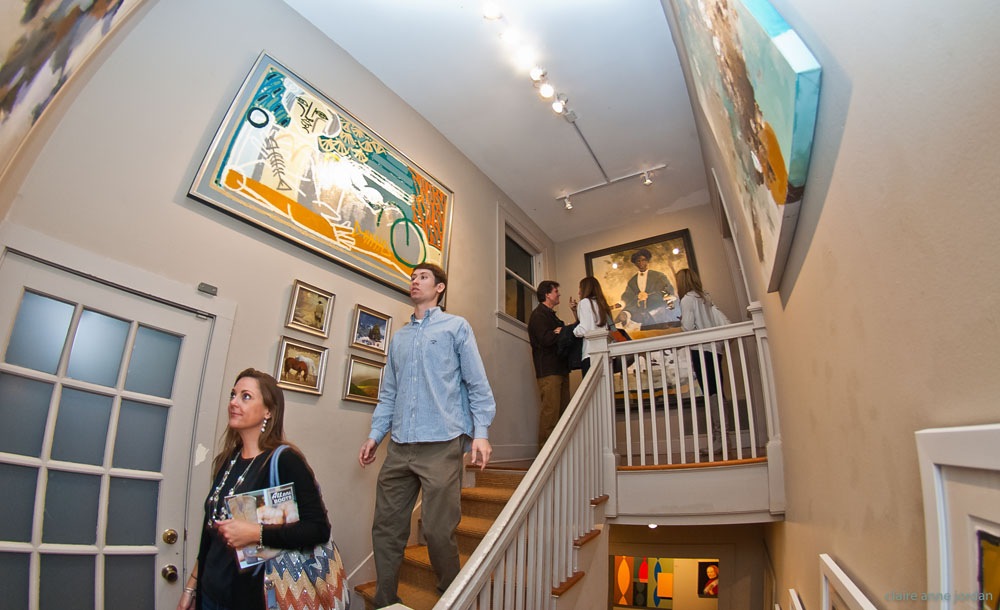 Opening Night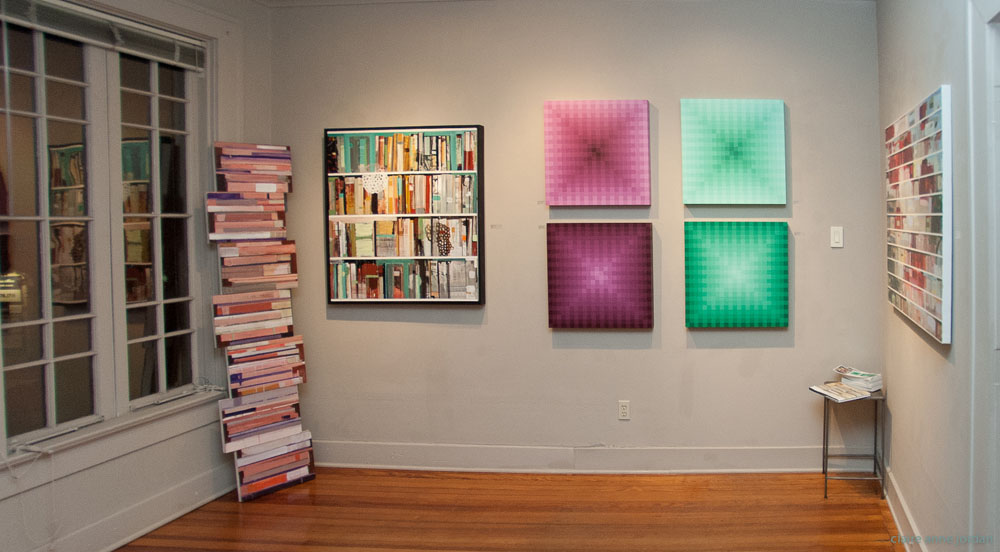 Work by Stanford Kay and Sarah Ferguson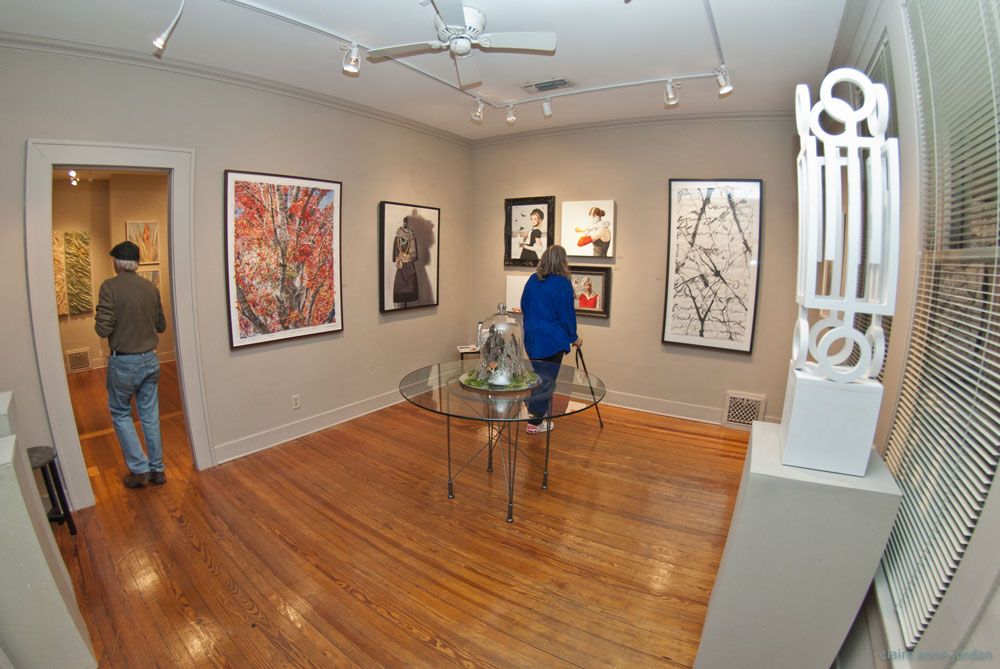 Upstairs galleries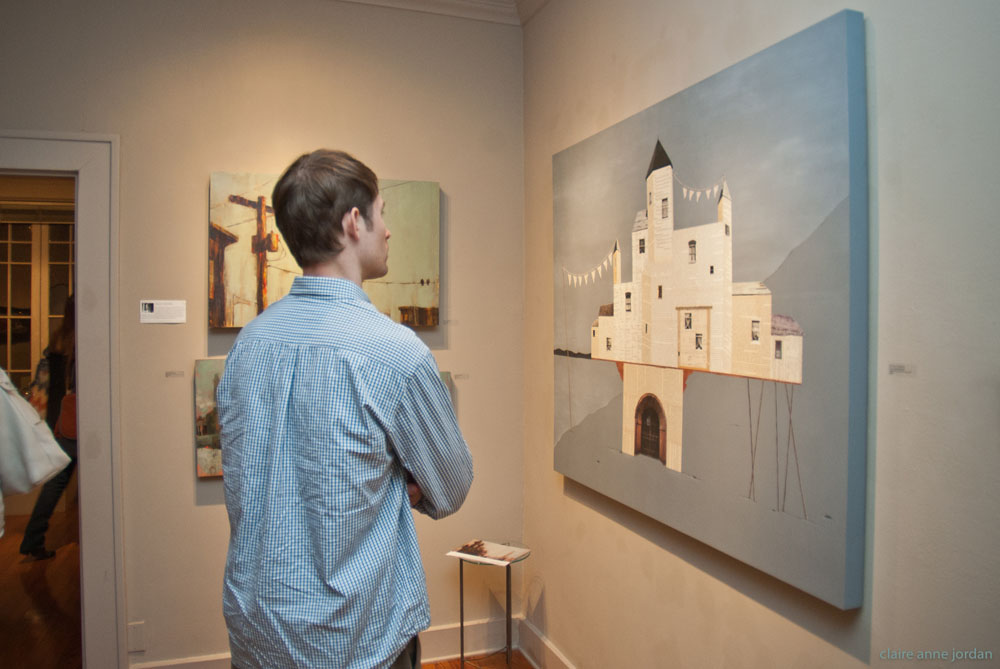 Work by Dayna Thacker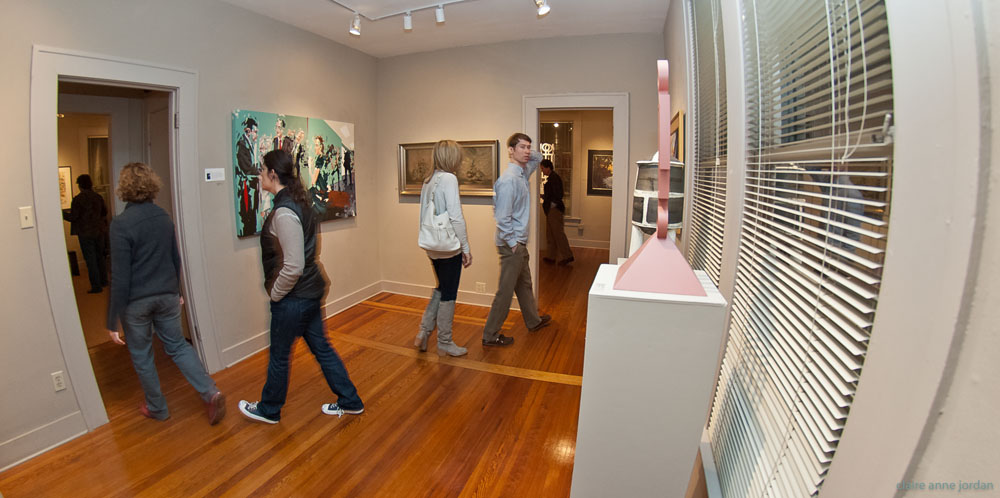 Upstairs Galleries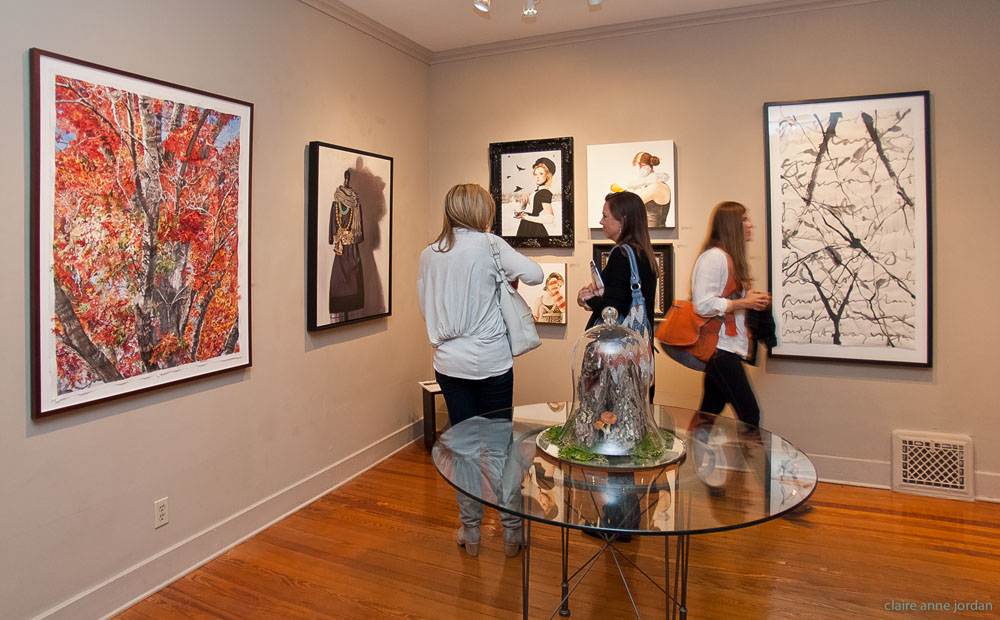 Upstairs galleries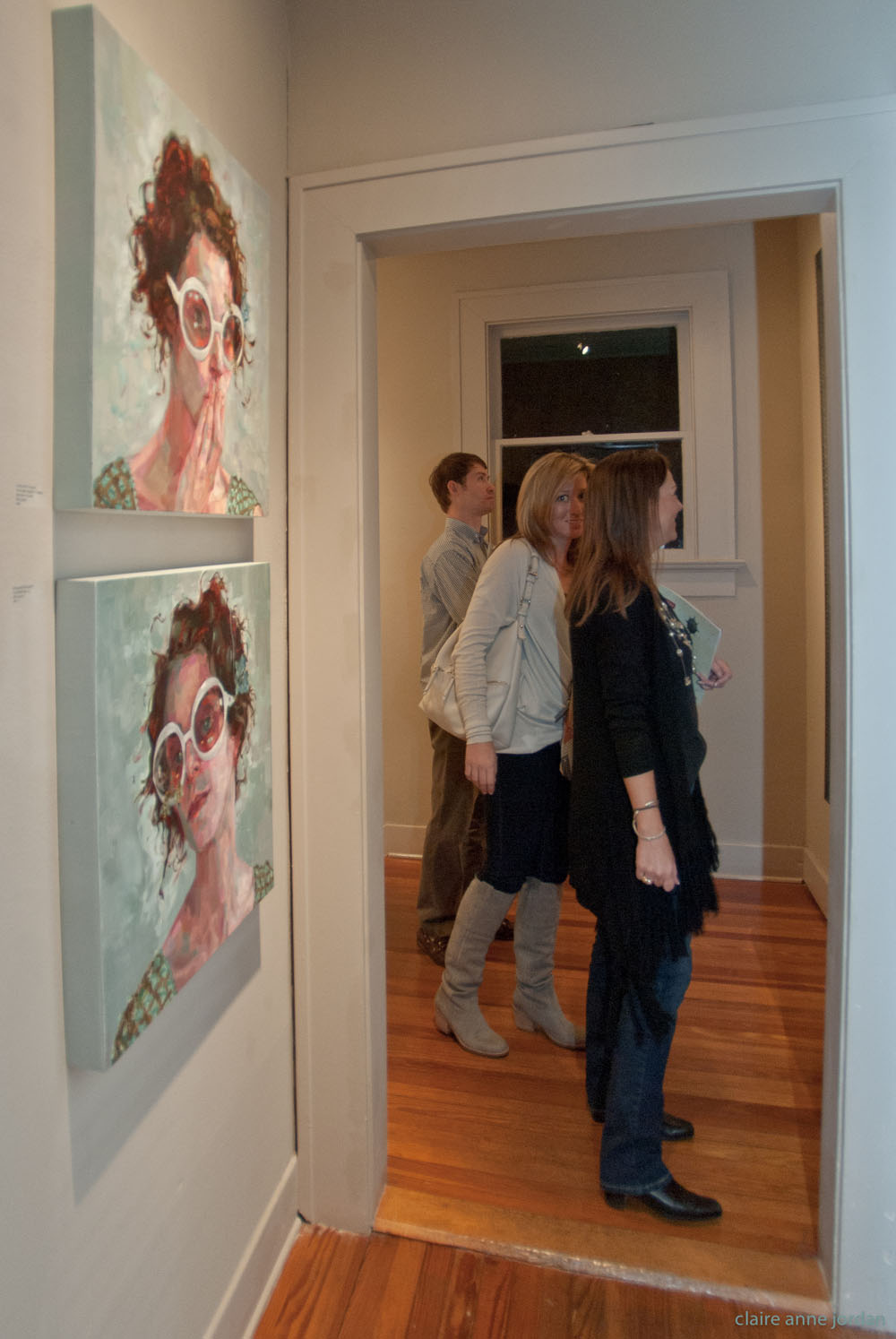 Work by Jennifer Balkan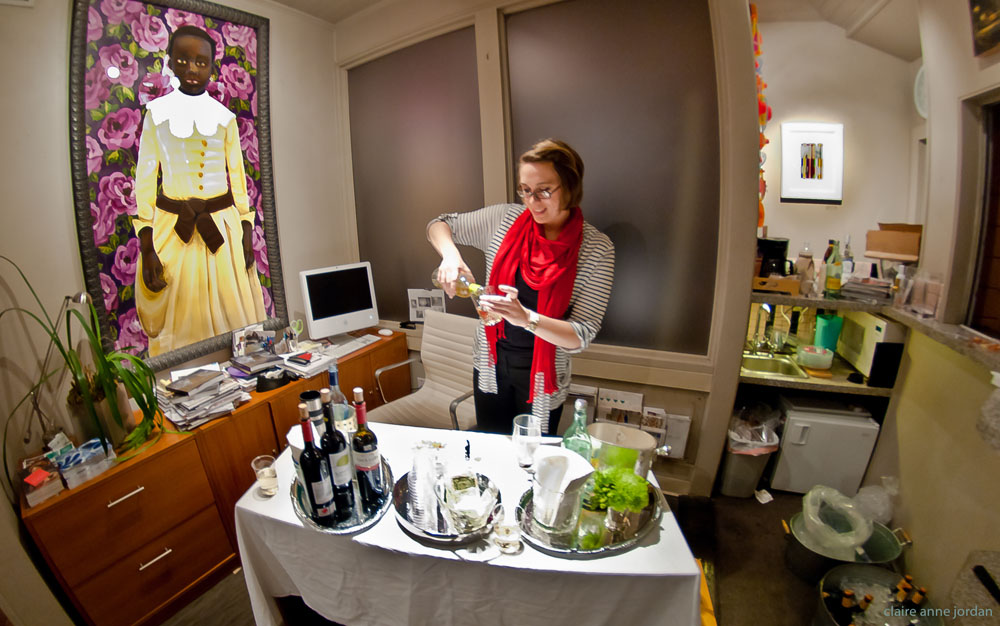 Thank you for the bartending help, Austin!
posted on 11/18/2011