Calendar
We invite you to attend any of the upcoming gallery shows, receptions, and talks listed. Receive email notices of gallery openings by subscribing to our announcement list.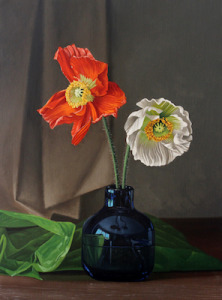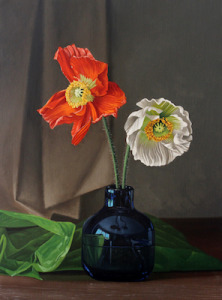 Miscellanea: Still Lifes by MaryBeth Karaus, Scott Kiche and James Andrew Smith
June 29-July 28, 2019
On Saturday, June 29th, Wally Workman Gallery will open Miscellanea, a group show of still life works by MaryBeth Karaus, Scott Kiche and James Andrew Smith. Karaus is an award-winning painter from Cincinnati, Ohio, respected for her lush and painterly depictions of the everyday tabletop and the objects that happen upon it. Kiche is a representational realist painter from Los Angeles, California known for the brilliant light within his compositions. James Andrew Smith is a Tulsa-based contemporary realist painter who creates stunning hyper-realistic works of careful and precise arrangements. Bringing these three artists together for one show is an exploration in technique and variety within the genre.
preview show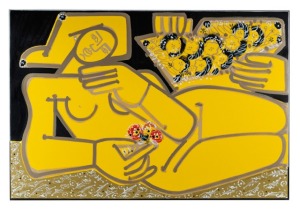 Opening reception on Saturday, August 3 from 4 to 7pm
Artist Talk at 5pm
Martin is inspired by form and figure as depicted by the Impressionists and Modernists of the early 20th century. A concentration on line and flat color reduces her subjects to their simplest forms and yet challenges our tools of perception. Her accomplished confidence in mark making and gesture is clearly that of a dedicated and prolific artist. Represented across the county and internationally collected, Martin continues to impress audiences with her bold work.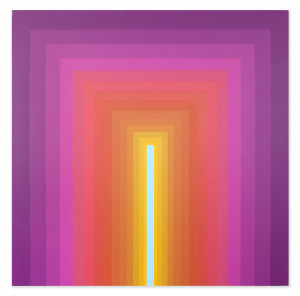 Opening reception on Saturday, September 7 from 4 to 7pm
Artist Talk + Happy Hour Thursday, September 5th at 6pm
We are excited to open our first solo show with Austin artist Sarah Ferguson. Ferguson experiments with how light and color affect perception. An admirer of the Light and Space art movement, Minimalism, Hard-edge painting and Geometric abstraction, she aims to evoke introspection through her work.
Cynosure: a person or thing that is the center of attention or admiration
Sarah Ferguson graduated from St. Edward's University with a BA in Fine Art. She lives and works in Austin, Texas.