Calendar
We invite you to attend any of the upcoming gallery shows, receptions, and talks listed. Receive email notices of gallery openings by subscribing to our announcement list.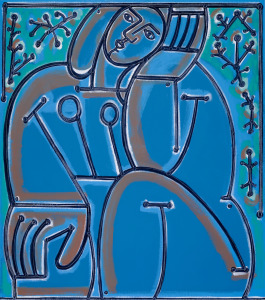 Taking inspiration from Mid-Century Modernist masters, America's distinctive style is underscored by the use of boldly brushed lines and punctuated bursts of color to imply tone and mood. She treats her subjects with an obvious reverence, and in a manner that captures their individuality and their dignity.
preview show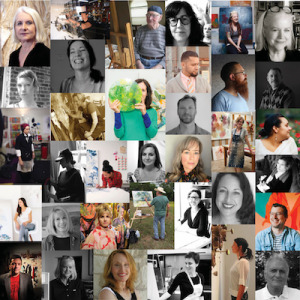 Wally Workman Gallery is celebrating its 40th Anniversary this August. To celebrate, a group show with all 50 of the gallery artists will be on display. Wally Workman started the gallery in two small rooms in 1980 and it has grown to represent dozens of emerging and collected artists throughout the two-story building. The gallery has been instrumental in the lives of not only artists but also collectors nationwide.
Wally Workman Gallery strives to create a welcoming environment where artists and collectors come together. They are proud of and thankful for the last 40 years and look forward to many more.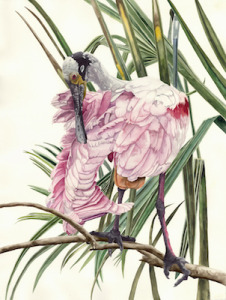 Dawson's recent body of work focuses on the relationship between birds and water. Birds move through this medium as easily as they move through land, trees, and the upper air. Water as food source, habitat, cleanser, refuge, map: no other species shows such complete mastery of all the elements of our environment. As a painter, Dawson finds transmitting their experiences an exciting compositional challenge and she aims to dissolve the barriers between them and the human observer. Responding to the 18th and 19th century traditions of natural science illustration, Dawson continues to explore the mystery of the natural world and our evolving relationship.
After studying English Literature and Anthropology at The University of Texas in Austin, Dawson went on to launch her writing career, live abroad in Europe and New Zealand, and formally train under the tutelage of painters Ray Vinella and John Koenig in Taos, New Mexico. She is the author of four critically acclaimed novels and an award-winning non-fiction book. In addition, she has published numerous articles in national magazines, while simultaneously exhibiting her watercolors in galleries and shows in New Mexico, Washington, and Texas. She has also served as the official Writer-in-Residence and Visiting Professor of Literature and Creative Writing at The College of Santa Fe, and continues to instruct writing workshops and classes.
Dawson has been focusing on watercolor for thirty years. Her visual work is represented in public and private collections across the country.