Calendar
We invite you to attend any of the upcoming gallery shows, receptions, and talks listed. Receive email notices of gallery openings by subscribing to our announcement list.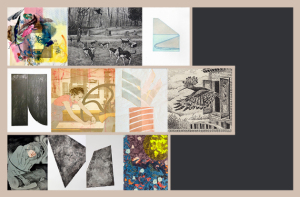 For this show, each of the five printmakers in the gallery's stable of artists invited a fellow printmaker they admire to show alongside them, resulting in an exhibit of 10 printmakers from across the country. Participating artists include Ellen Heck, Susan Belau, Kathryn Polk, Andrew Polk, Revi Meicler, Emily Weiskopf, Elvia Perrin, Luisa Duarte, Julia Lucey and Golbanou Moghaddas. Printmaking is a broad art making term and this show highlights a variety of techniques: etching, lithography, monotype and intaglio.
Printmakers: In Good Company is presented in conjunction with PrintAustin. PrintAustin is an artist-led nonprofit working with local venues and artists to showcase traditional and contemporary approaches in printmaking. The annual festival will take place January 15 to February 15, 2021.
preview show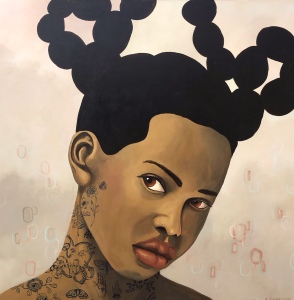 Wherever you stand.
Be the soul of that place. - Rumi
Emerging from the chaos of the pandemic and the fight for social justice, the show explores a shift in consciousness to a softer and more playful way of being. The women depicted are strong yet vulnerable; they are both a hope and a reflection of our world. In this work and in her practice, Siems has found room to breathe and to be the soul.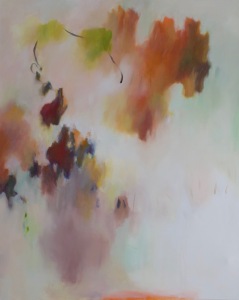 Howell's palette is informed by nature and its flux between calm and chaos. She describes it as an ongoing conversation. Each color and the mark by which it is applied to the canvas informs the next. Colors give the impression of physical weight. Colors become instruments, much as in a musical composition. As the work progresses, the painting becomes a collaborative, a dialogue between Howell and the canvas. This is her 8th solo show with the gallery.