Calendar
We invite you to attend any of the upcoming gallery shows, receptions, and talks listed. Receive email notices of gallery openings by subscribing to our announcement list.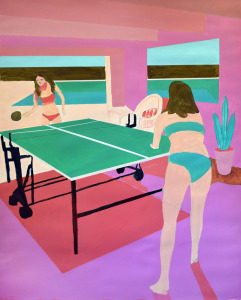 Puckett's large, bold canvases explore the human figure inspired by the artist's life in the American South and often include symbolic references of both real and imagined nostalgia. However narrative, his works stand ultimately on process and composition. Figures take a quieter place among Puckett's confident interaction of paint application, shape, color and texture.
preview show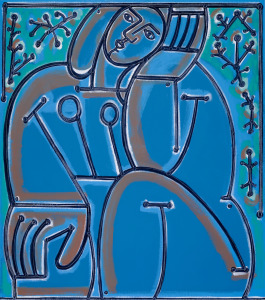 Taking inspiration from Mid-Century Modernist masters, America's distinctive style is underscored by the use of boldly brushed lines and punctuated bursts of color to imply tone and mood. She treats her subjects with an obvious reverence, and in a manner that captures their individuality and their dignity.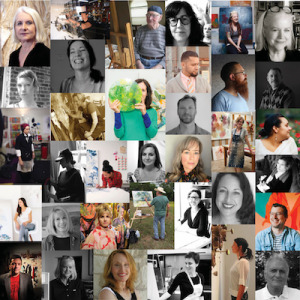 Wally Workman Gallery is celebrating its 40th Anniversary this August. To celebrate, a group show with all 50 of the gallery artists will be on display. Wally Workman started the gallery in two small rooms in 1980 and it has grown to represent dozens of emerging and collected artists throughout the two-story building. The gallery has been instrumental in the lives of not only artists but also collectors nationwide.
Wally Workman Gallery strives to create a welcoming environment where artists and collectors come together. They are proud of and thankful for the last 40 years and look forward to many more.