Calendar
We invite you to attend any of the upcoming gallery shows, receptions, and talks listed. Receive email notices of gallery openings by subscribing to our announcement list.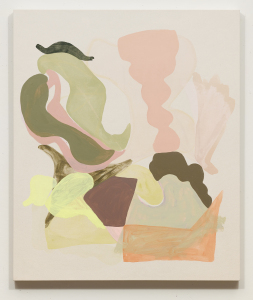 Closing Reception with the Artist Thursday, June 30th from 5-7pm
The power of color is Garrido's central focus for this body of work. Her shapes form emotive vessels of pigment built upon one another, filled with love, sadness, passion, exhaustion, grief, joy and even magic. Representative of the human emotional state, Garrido's works communicate an ever-changing internal and external growth.
preview show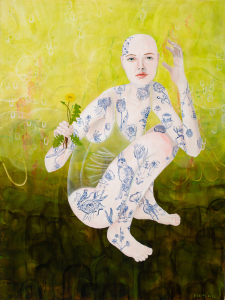 On Saturday, July 9th, 2022 Wally Workman Gallery will open Inked, a solo show by German born artist Anne Siems. An intimate series, her exposed female figures are marked with tattoos of fables, myths and poems. Their body positions and baldness express a vulnerability not of victimhood but of strength and courage. Siems has digested the isolation, trauma and unpredictability of recent years and transformed her work into a message of resilience.
Anne Siems lives and works in Seattle, WA. She exhibits in galleries across the country and is included in collections around the world. This is her 5th solo exhibition at Wally Workman Gallery.