Calendar
We invite you to attend any of the upcoming gallery shows, receptions, and talks listed. Receive email notices of gallery openings by subscribing to our announcement list.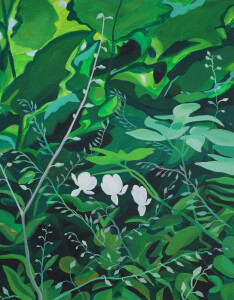 Opening reception on Saturday, April 1 from 4 to 6pm
Landscapes on panel, this show reflects the physical world that holds us. However, it also reflects and honors our inner worlds. Parker's series The Neighborhood depicts the manmade safety of our lives. Her series The Wild depicts the mystery of the undomesticated. The Garden depicts the line in-between, the human success and failure in attempting to control the natural.
Nola Parker is a self-taught landscape painter that lives and works in central Vermont.
preview show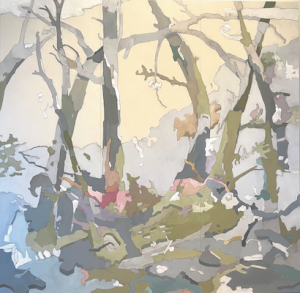 Opening reception on Saturday, May 6 from 3 to 6pm
Case's work interprets organic forms with subtlety and spontaneity. She sees the natural world as being the ultimate architect- the authority on design- from the chaotic lines of brambles in the forest to the undulating forms of rivers and wetlands, encouraging micro and macro observations that awe and hea
"Nature is ever at work building and pulling down, creating and destroying, keeping everything whirling and flowing, allowing no rest but in rhythmical motion, chasing everything in endless song out of one beautiful form into another." - John Muir
John Muir also said, "I only went out for a walk, and finally concluded to stay out till sundown for going out, I found, was really going in."
Mary Case lives and works in Central Texas. With this show, she pays homage to the landscape which centers and settles her.