Calendar
We invite you to attend any of the upcoming gallery shows, receptions, and talks listed. Receive email notices of gallery openings by subscribing to our announcement list.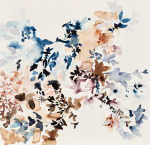 Wally Workman Gallery will open its second show with painter Jen Garrido. Garrido's work depicts nature-based forms and rhythms as well as color and shape studies while weighing ambiguity with representation. She is guided by ideas of holding, leaning and softness. Her process is that of working with balance: adding and subtracting, abstracting and transforming. Using gouache and watercolor, Garrido's translucent gestures appear to evolve across each work's negative space, inspiring a sense of lightness and life. This is the first time her non-objective and nature based work has been created and shown side by side, a process that has created a new conversation about balance both internally and externally.
preview show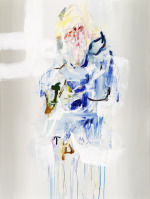 Opening reception on Saturday, July 7 from 6 to 8pm
Happy Hour Thursday, July 5th at 6pm
Wally Workman Gallery will open their fourth solo show with local painter Diana Greenberg. Greenberg's work is an exploration in color and emotion. Both patterns from nature and figurative paintings are morphed into the abstract.. Prisms of color break through solemn gray to create a feeling of light and hope, joy and serenity. Her current body of work is specifically influenced by Japanese calligraphy and kimonos, antique book covers and music.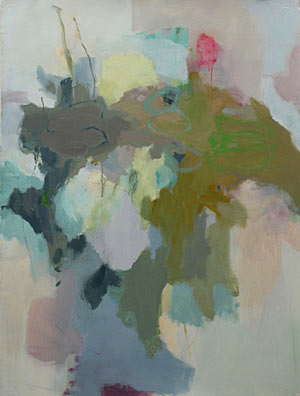 Opening reception on Saturday, August 4 from 6 to 8pm
Artist Talk + Happy Hour Thursday, August 2nd at 6pm
Wally Workman Gallery will open its 6th solo show with abstract oil painter Joyce Howell. Howell's palette has always been informed by nature and its flux between calm and chaos. She describes it as an ongoing conversation. Each color and the mark by which it is applied to the canvas informs the next. Colors give the impression of physical weight. Colors become instruments, much as in a musical composition. As the work progresses, the painting becomes a collaborative, a dialogue between Howell and the canvas.