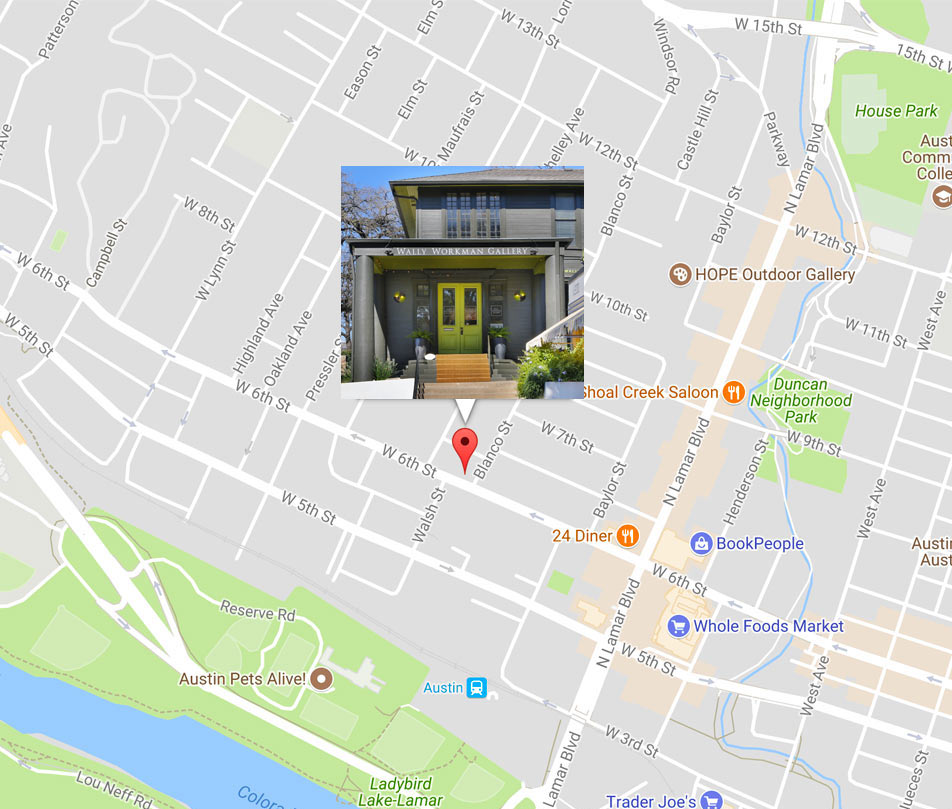 Tuesday-Saturday 10am to 5pm
Sundays 12-4pm
We will be closed Thanksgiving Day and will reopen for normal business hours at 12pm on Friday, November 24th.
If you would like to see particular artwork(s), you can make an appointment with a gallerist during these hours (except on Sunday). Use our request form to schedule an appointment.

Please contact us with any questions about the art, artists, or to make an appointment with us.
Wally Workman Gallery
1202 West 6th Street
Austin, Texas 78703
512.472.7428
Parking is available in the lot behind the gallery, accessed from the alley off Blanco and Harthan Streets. There you will find three dedicated spots as well as other parking options. Unrestricted street parking is available on Blanco St. and parking is allowed after 7pm on Harthan St.
Take a virtual tour of the gallery.
For inquiries, please email:
Rachel H. Stephens, Partner rachel@wallyworkman.com
Carolyn Hays, Gallery Associate carolyn@wallyworkman.com