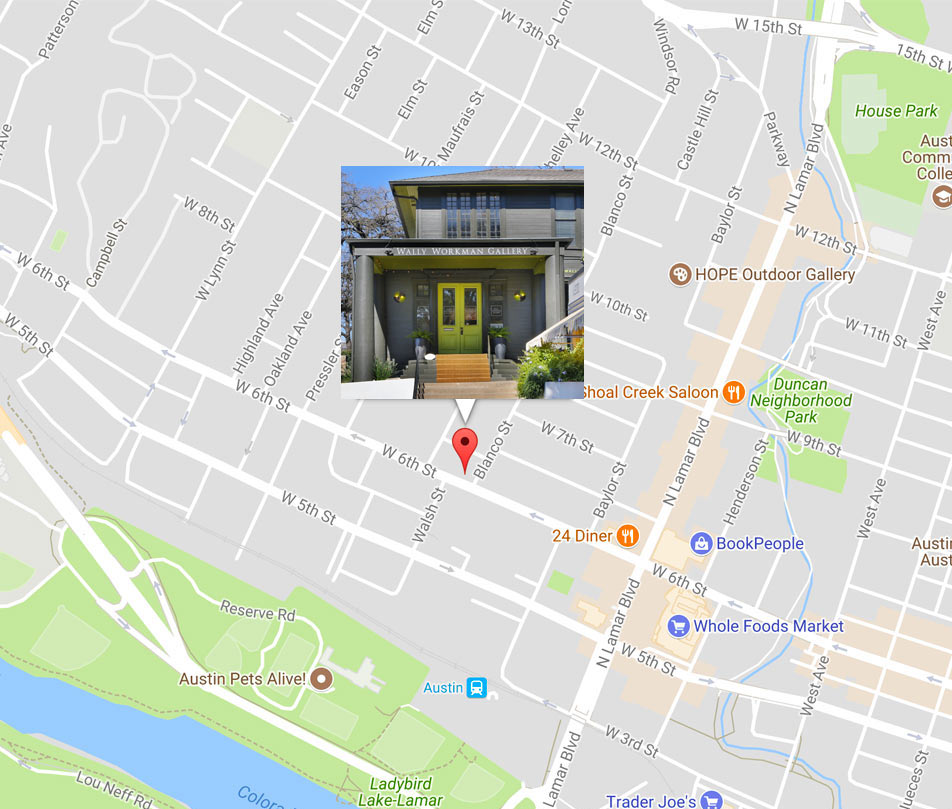 Please contact us with any questions about the art, artists, or to make an appointment with us.
Wally Workman Gallery
1202 West 6th Street
Austin, Texas 78703
512.472.7428
Open by appointment only until further notice. We are happy to meet you at the gallery or bring pieces directly to your home. Use our request form to schedule an appointment.
Parking is available in the front lot as well as the lot behind the gallery, accessed from the alley off Blanco and Harthan Street.
Take a virtual tour of the gallery.
Email Links
Wally Workman, workman@wallyworkman.com
Rachel H. Stephens, rachel@wallyworkman.com
Kathryn Pearce kathryn@wallyworkman.com