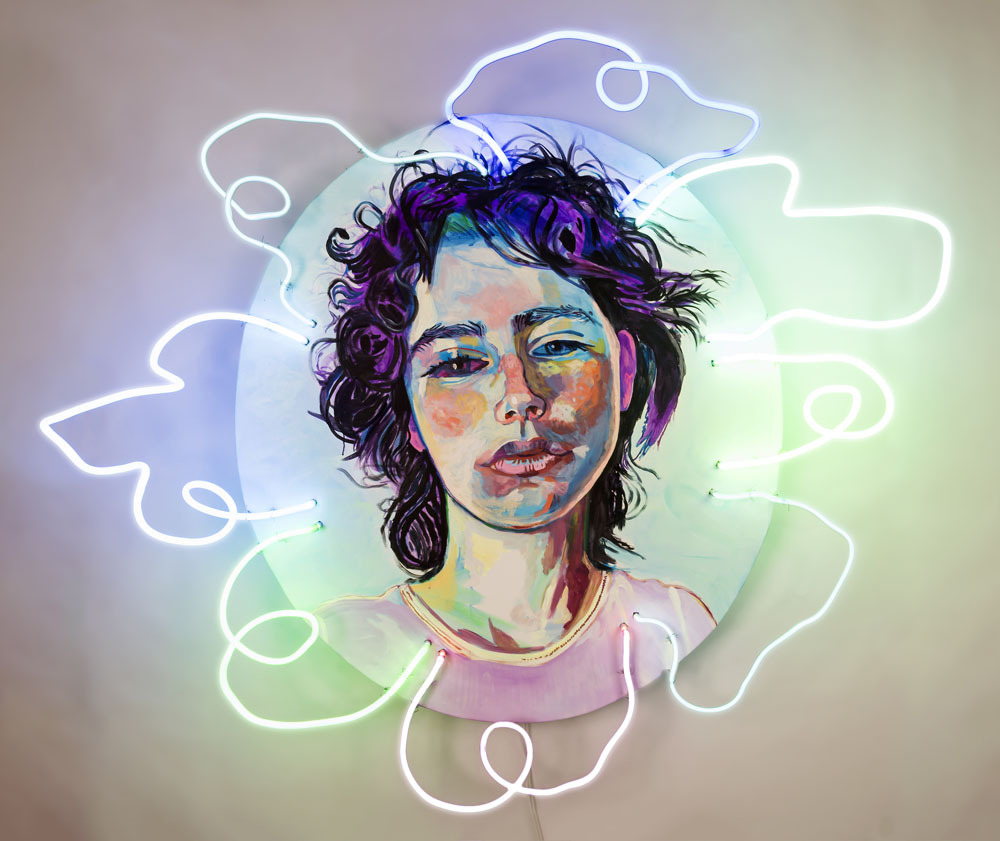 Elizabeth Chapin: Deconstructing Nostalgia .
March 2-31,

2019

Chapin's large scale works reference her Southern upbringing and the conflicted nostalgia surrounding the gentility and graciousness of the South. Chapin views much of this culture as made possible largely by graceless and dark systems. This obfuscation of ugliness and the worship of appearance is the theme that runs throughout her new body of work. Using the idea of lace as a metaphor for this experience and referencing historical religious painting, she explores beauty as safety for both the oppressed and the worshiped and idealized. Halos of fabric, acrylic and neon surround Chapin's paintings. Some of the pieces are stuffed like giant decorative pillows, epitomizing the comfort of beauty as well as referencing the trophy room. With these works, Chapin has exposed Southern portraiture as a pre-Instagram status symbol and examines the pleasure and willful ignorance derived within it.

A native of Mississippi, Chapin was trained at Parsons School of Design, Cleveland Institute of Art and The University of Virginia. She lives and maintains a studio in Austin, Texas.

Read The Austin Chronicle review of the show here.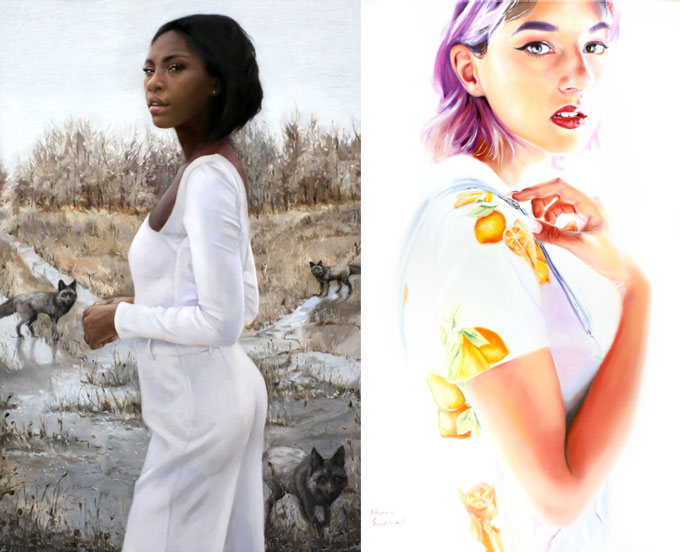 Sara and Shane Scribner .
March 30-April 20,

2019

Opening reception on Saturday, March 30 from 4 to 7pm

In our upstairs Gallery . preview show
Established in 1980 and located in a 100 year old historic house in Austin's art district, the Wally Workman Gallery specializes in emerging and collected talent. The gallery has two stories of exhibition space where one can view the 50+ artists currently represented, including the contemporary talents of Will Klemm, Joyce Howell, and Mallory Page as well as the figurative work of Tracey Harris and Ian Shults.
Parking is available in the front lot as well as the lot behind the gallery, accessed from the alley off Blanco and Harthan St. Unrestricted street parking is available on Blanco St. and parking is allowed after 7pm on Harthan St.