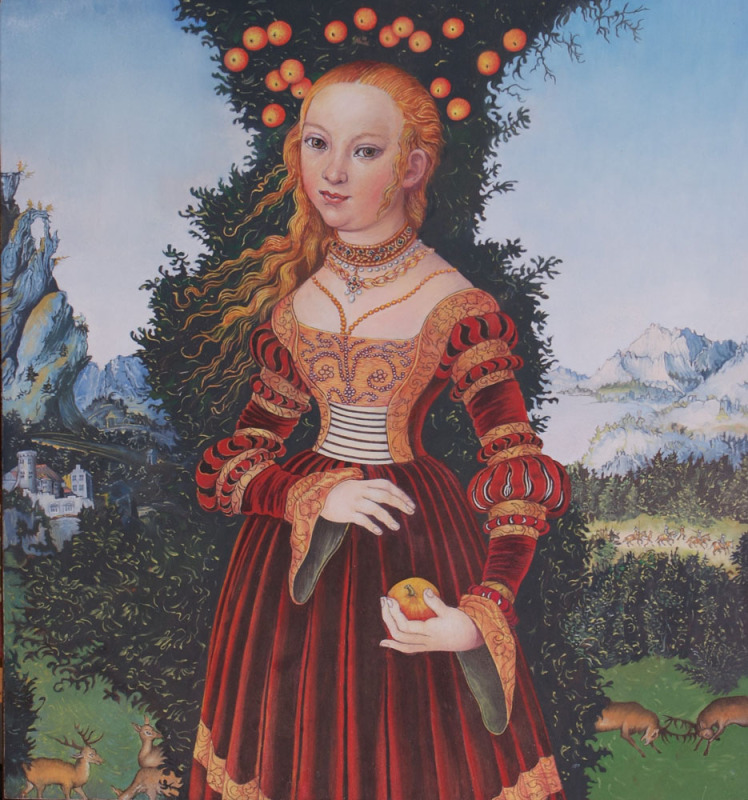 Malcolm Bucknall: Solo Show .
April 3-24,

2021

Reflecting back through the annals of art history for his 2021 show, Malcolm Bucknall has immersed himself in works by artists such as Hieronymous Bosch and Lucas Cranach the Elder. Appropriately, these artists created work during the Plagues that ravaged Europe centuries before our current pandemic. The result is a show where fragments of realistic images blend into a surreal, even abstract muddle of bits and pieces, moods and hallucinations. It is an act of time travel that at once seems strange and familiar.
Established in 1980 and located in a 100 year old historic house in Austin's art district, the Wally Workman Gallery specializes in emerging and collected talent. The gallery has two stories of exhibition space where one can view the 50+ artists currently represented, including the contemporary talents of Will Klemm, Joyce Howell, and America Martin as well as the figurative work of Tracey Harris and Ian Shults.
Parking is available in the lot behind the gallery, accessed from the alley off Blanco and Harthan Streets. There you will find three dedicated spots as well as other parking options. Unrestricted street parking is available on Blanco St. and parking is allowed after 7pm on Harthan St.