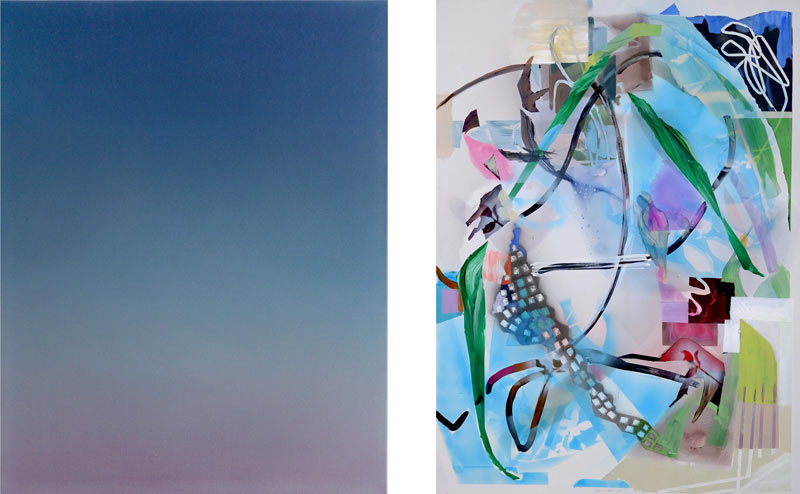 Lindsy Halleckson + Revi Meicler: Moments .
July 10-31,

2021

We are excited to present a two-person show with painters Lindsy Halleckson and Revi Meicler. Halleckson's ethereal colorscapes are inspired by the changes in atmosphere around the world. These works are able to create a sense of place without pointing to a specific location. They conjure up a feeling that immediately takes the viewer back to a certain place in time that is specific to that viewer's past experiences. Revi Meicler's work also aims to capture a moment of human experience, one that originates from an internal push and pull. Her paintings explore the paradox of languishing and flourishing in the same moment through layered elements, netting and botanical forms at once obscure and reveal dynamic intricacies.
Established in 1980 and located in a 100 year old historic house in Austin's art district, the Wally Workman Gallery specializes in emerging and collected talent. The gallery has two stories of exhibition space where one can view the 50+ artists currently represented, including the contemporary talents of Will Klemm, Joyce Howell, and America Martin as well as the figurative work of Tracey Harris and Ian Shults.
Parking is available in the lot behind the gallery, accessed from the alley off Blanco and Harthan Streets. There you will find three dedicated spots as well as other parking options. Unrestricted street parking is available on Blanco St. and parking is allowed after 7pm on Harthan St.