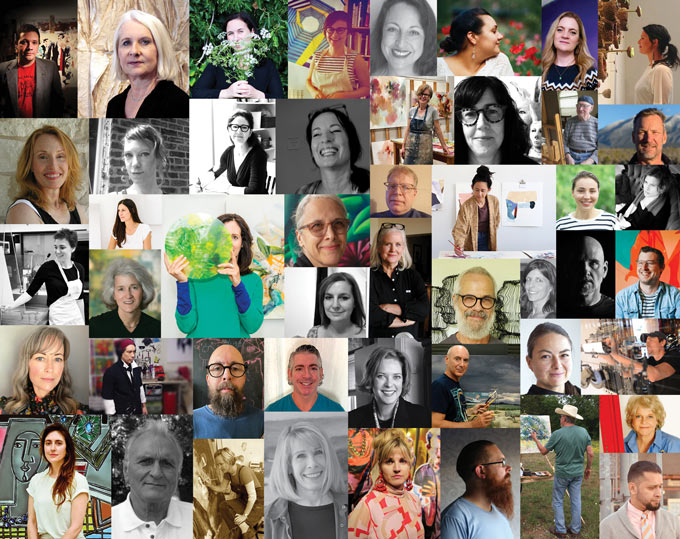 40th Anniversary Group Show .
August 15-September 6,

2020

Wally Workman Gallery is celebrating its 40th Anniversary this August. To celebrate, a group show with all 50 of the gallery artists will be on display. Wally Workman started the gallery in two small rooms in 1980 and it has grown to represent dozens of emerging and collected artists throughout the two-story building. The gallery has been instrumental in the lives of not only artists but also collectors nationwide.

Wally Workman Gallery strives to create a welcoming environment where artists and collectors come together. They are proud of and thankful for the last 40 years and look forward to many more.
Support The Artists Poster Campaign
SHOP NOW
Established in 1980 and located in a 100 year old historic house in Austin's art district, the Wally Workman Gallery specializes in emerging and collected talent. The gallery has two stories of exhibition space where one can view the 50+ artists currently represented, including the contemporary talents of Will Klemm, Joyce Howell, and America Martin as well as the figurative work of Tracey Harris and Ian Shults.
Parking is available in the front lot as well as the lot behind the gallery, accessed from the alley off Blanco and Harthan St. Unrestricted street parking is available on Blanco St. and parking is allowed after 7pm on Harthan St.