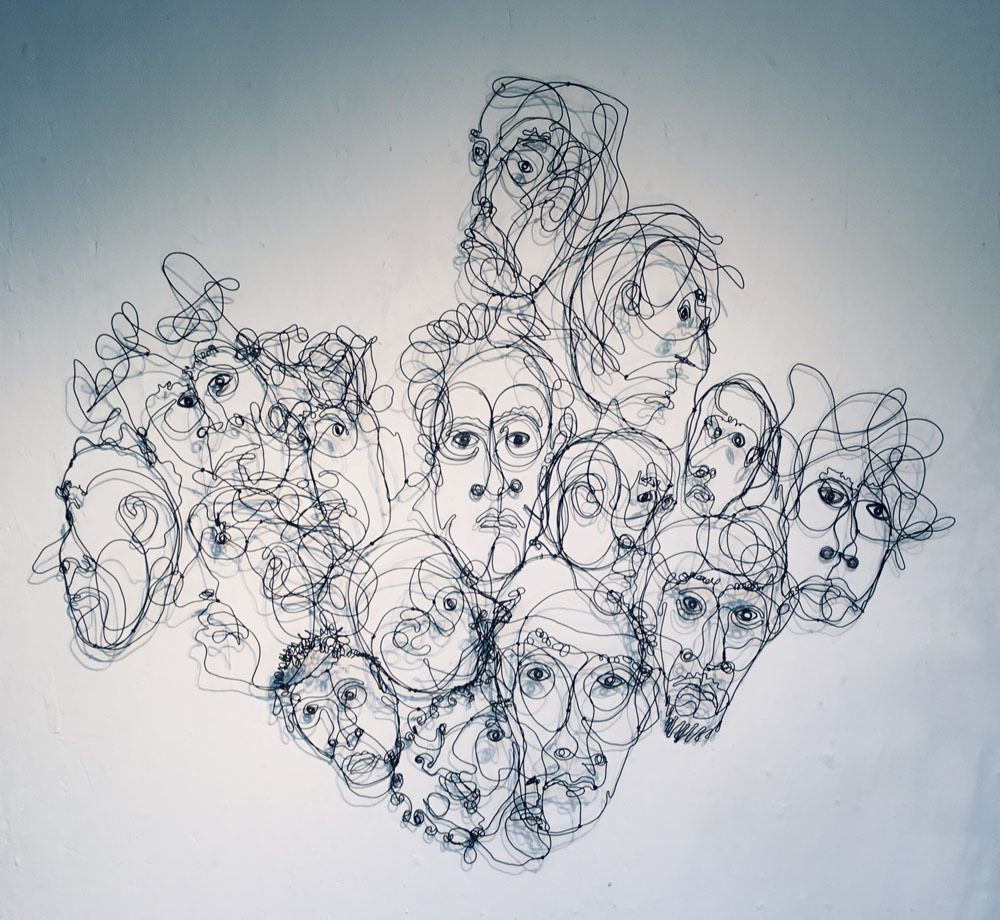 Joseph Janson: Solo Show .
November 2-December 1,

2019

Janson expertly manipulates the wire into subtle shapes alluding to the human figure. What appears to at first be a tangle of wire quickly reveals itself to be face, a hand, a foot. The pieces seem to dance between two and three dimensions as they cast shadows on the wall, further complicating as well as explaining their form.

Janson is a graduate of the San Francisco Art Institute and was lead preparator at the Austin Museum of Art. He continues to live and work in Austin, Texas.
Established in 1980 and located in a 100 year old historic house in Austin's art district, the Wally Workman Gallery specializes in emerging and collected talent. The gallery has two stories of exhibition space where one can view the 50+ artists currently represented, including the contemporary talents of Will Klemm, Joyce Howell, and Mallory Page as well as the figurative work of Tracey Harris and Ian Shults.
Parking is available in the front lot as well as the lot behind the gallery, accessed from the alley off Blanco and Harthan St. Unrestricted street parking is available on Blanco St. and parking is allowed after 7pm on Harthan St.