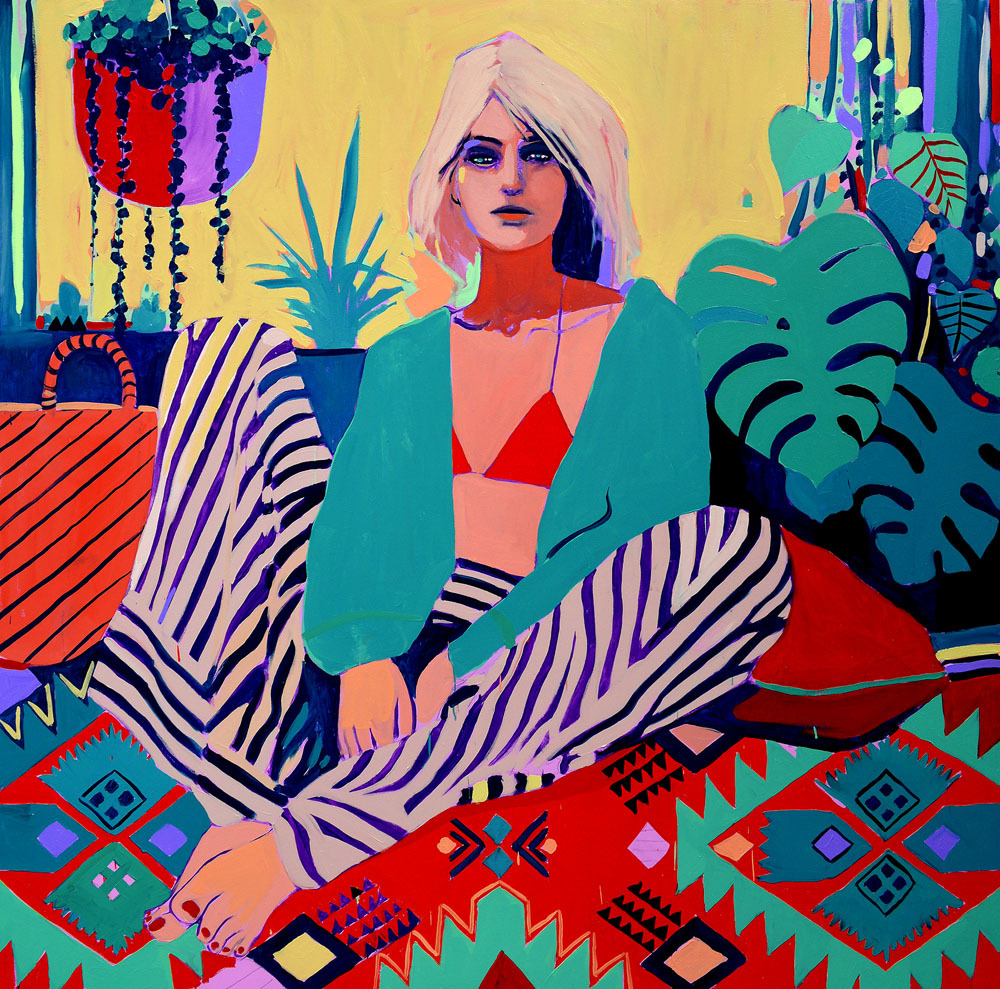 Patrick Puckett: Solo Show .
June 6-July 3,

2020

Puckett's large, bold canvases explore the human figure inspired by the artist's life in the American South and often include symbolic references of both real and imagined nostalgia. However narrative, his works stand ultimately on process and composition. Figures take a quieter place among Puckett's confident interaction of paint application, shape, color and texture.
Support The Artists Poster Campaign
SHOP NOW
Established in 1980 and located in a 100 year old historic house in Austin's art district, the Wally Workman Gallery specializes in emerging and collected talent. The gallery has two stories of exhibition space where one can view the 50+ artists currently represented, including the contemporary talents of Will Klemm, Joyce Howell, and America Martin as well as the figurative work of Tracey Harris and Ian Shults.
Parking is available in the front lot as well as the lot behind the gallery, accessed from the alley off Blanco and Harthan St. Unrestricted street parking is available on Blanco St. and parking is allowed after 7pm on Harthan St.