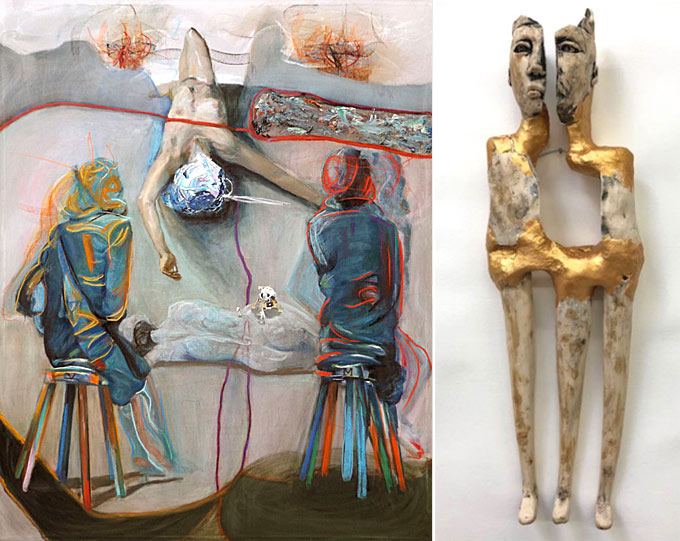 Ashley Benton + Christopher Lee Gilmer .
December 7-January 5,

2020

Inspired by datamoshing, quantum mechanics, and the hyper saturation of imagery found in daily life, Gilmer creates oil paintings that explore the psychological effects of the figure through physical mutations that distort and merge various realities. Benton's figurative ceramics also portray a dialogue of the human condition. Using symbolism as well as physical mutations to explore the depths of the subconscious, Benton's work draws on the inherent search of life's significance. Less than reality and more than a dream, Benton and Gilmer's work strives to give the viewer an alternative connection to the self.
Established in 1980 and located in a 100 year old historic house in Austin's art district, the Wally Workman Gallery specializes in emerging and collected talent. The gallery has two stories of exhibition space where one can view the 50+ artists currently represented, including the contemporary talents of Will Klemm, Joyce Howell, and Mallory Page as well as the figurative work of Tracey Harris and Ian Shults.
Parking is available in the front lot as well as the lot behind the gallery, accessed from the alley off Blanco and Harthan St. Unrestricted street parking is available on Blanco St. and parking is allowed after 7pm on Harthan St.