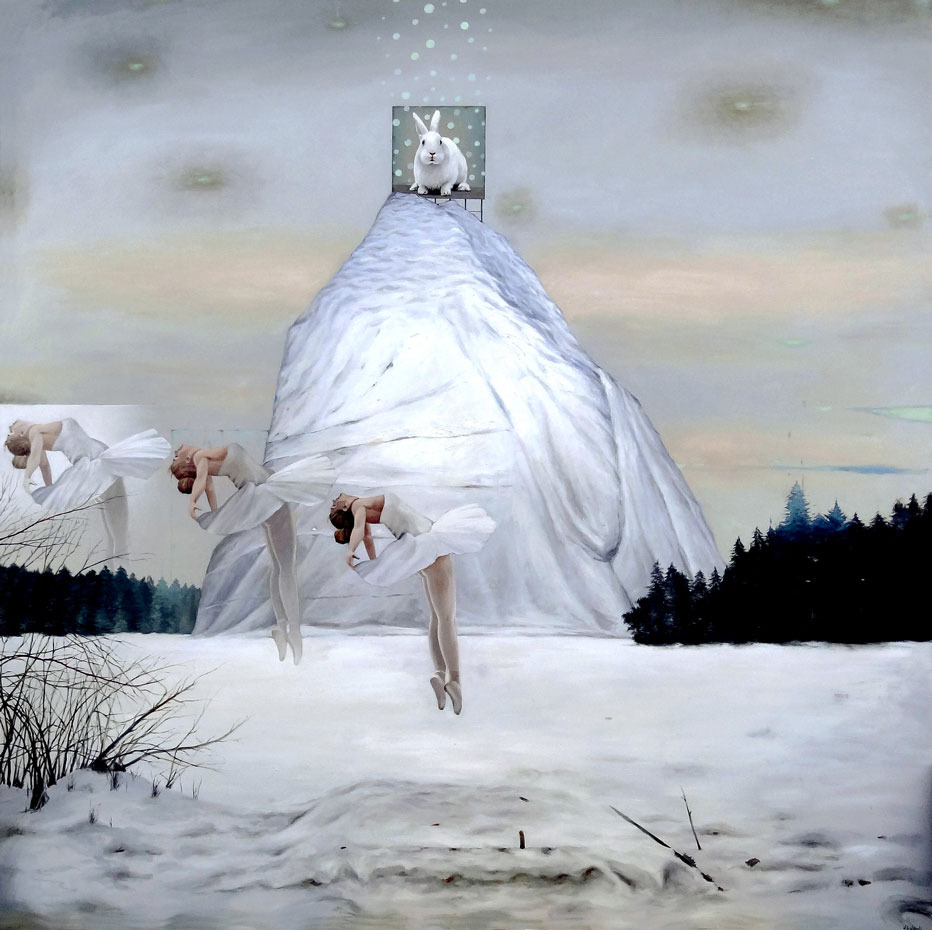 Juan Luis Jardi: Solo Show .
February 8-March 1,

2020

A mix of magic realism with certain influences of Pop Art and surrealism, Jardí's figures and themes illustrate the contrast in our lives and the doubts we are faced with as humans. He strives for his work to provoke feelings: nostalgia, melancholy, loneliness and a sense of uneasiness as well as feelings of euphoria and calm. Jardí's paintings offer a vintage perspective much like a trip into the past.
Established in 1980 and located in a 100 year old historic house in Austin's art district, the Wally Workman Gallery specializes in emerging and collected talent. The gallery has two stories of exhibition space where one can view the 50+ artists currently represented, including the contemporary talents of Will Klemm, Joyce Howell, and Mallory Page as well as the figurative work of Tracey Harris and Ian Shults.
Parking is available in the front lot as well as the lot behind the gallery, accessed from the alley off Blanco and Harthan St. Unrestricted street parking is available on Blanco St. and parking is allowed after 7pm on Harthan St.