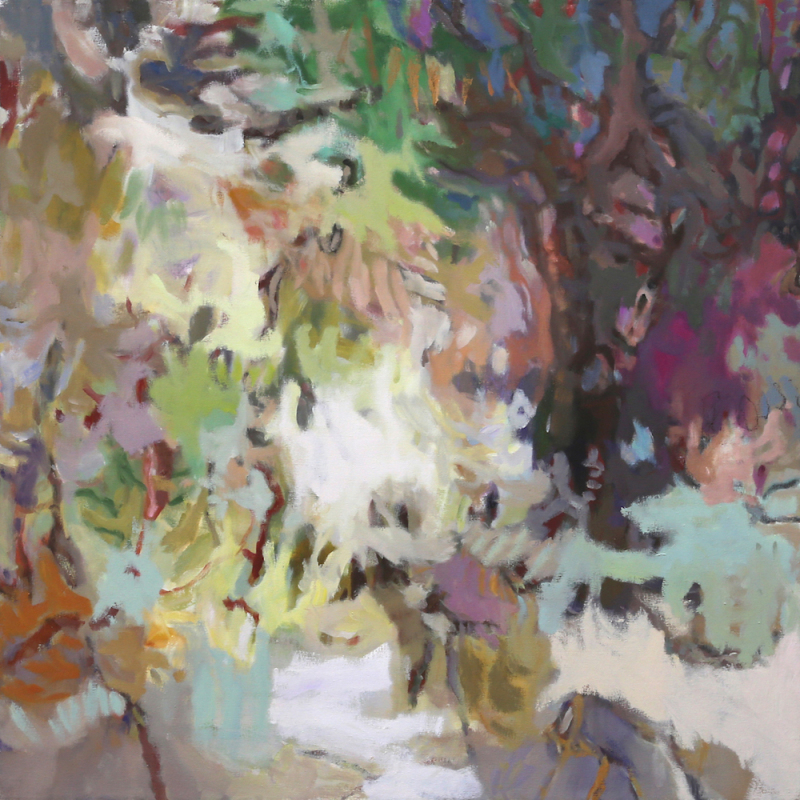 Joyce Howell: Solo Show .
March 6-27,

2021

Howell's palette is informed by nature and its flux between calm and chaos. She describes it as an ongoing conversation. Each color and the mark by which it is applied to the canvas informs the next. Colors give the impression of physical weight. Colors become instruments, much as in a musical composition. As the work progresses, the painting becomes a collaborative, a dialogue between Howell and the canvas. This is her 8th solo show with the gallery.
Established in 1980 and located in a 100 year old historic house in Austin's art district, the Wally Workman Gallery specializes in emerging and collected talent. The gallery has two stories of exhibition space where one can view the 50+ artists currently represented, including the contemporary talents of Will Klemm, Joyce Howell, and America Martin as well as the figurative work of Tracey Harris and Ian Shults.
Parking is available in the front lot as well as the lot behind the gallery, accessed from the alley off Blanco and Harthan St. Unrestricted street parking is available on Blanco St. and parking is allowed after 7pm on Harthan St.