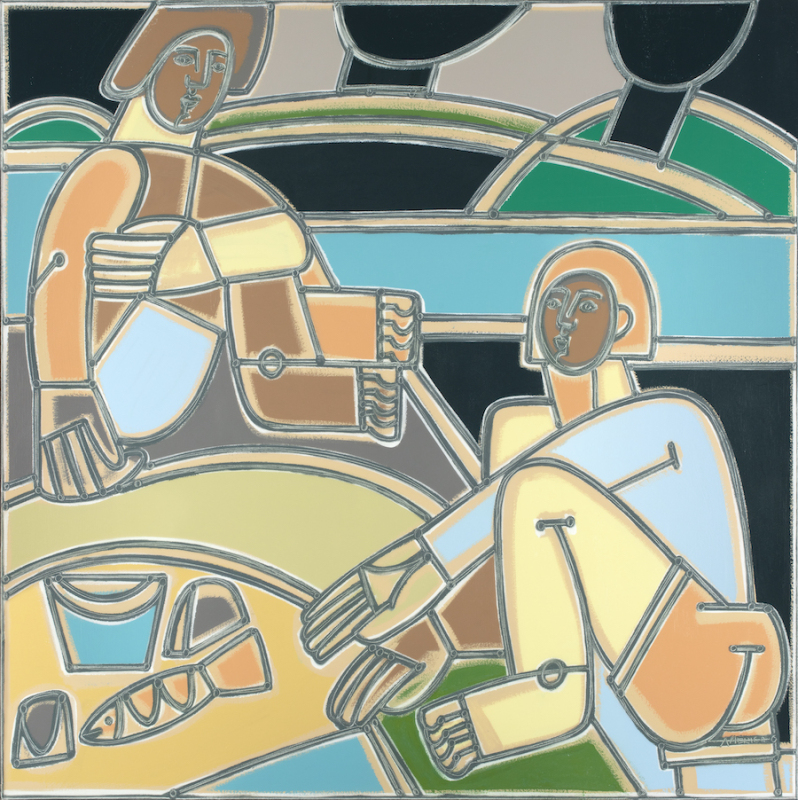 America Martin: Under the Sky .
November 6-28,

2021

America Martin is a Colombian-American fine artist based in Los Angeles and a rising star in the contemporary art world whose works have been shown in museum and solo and group exhibitions nationwide. America describes herself as a painting anthropologist, working primarily with paint on canvas and paper to explore the human experience – and the human form. Taking inspiration from Mid-Century Modernist masters, America's distinctive style is underscored by the use of boldly brushed lines and punctuated bursts of color to imply tone and mood.
We are closed on Thanksgiving day. We will reopen Friday, November 26th at 12pm.
Established in 1980 and located in a 100 year old historic house in Austin's art district, the Wally Workman Gallery specializes in emerging and collected talent. The gallery has two stories of exhibition space where one can view the 50+ artists currently represented, including the contemporary talents of Will Klemm, Joyce Howell, and America Martin as well as the figurative work of Tracey Harris and Ian Shults.
Parking is available in the lot behind the gallery, accessed from the alley off Blanco and Harthan Streets. There you will find three dedicated spots as well as other parking options. Unrestricted street parking is available on Blanco St. and parking is allowed after 7pm on Harthan St.