Tracey Harris
click on any image for details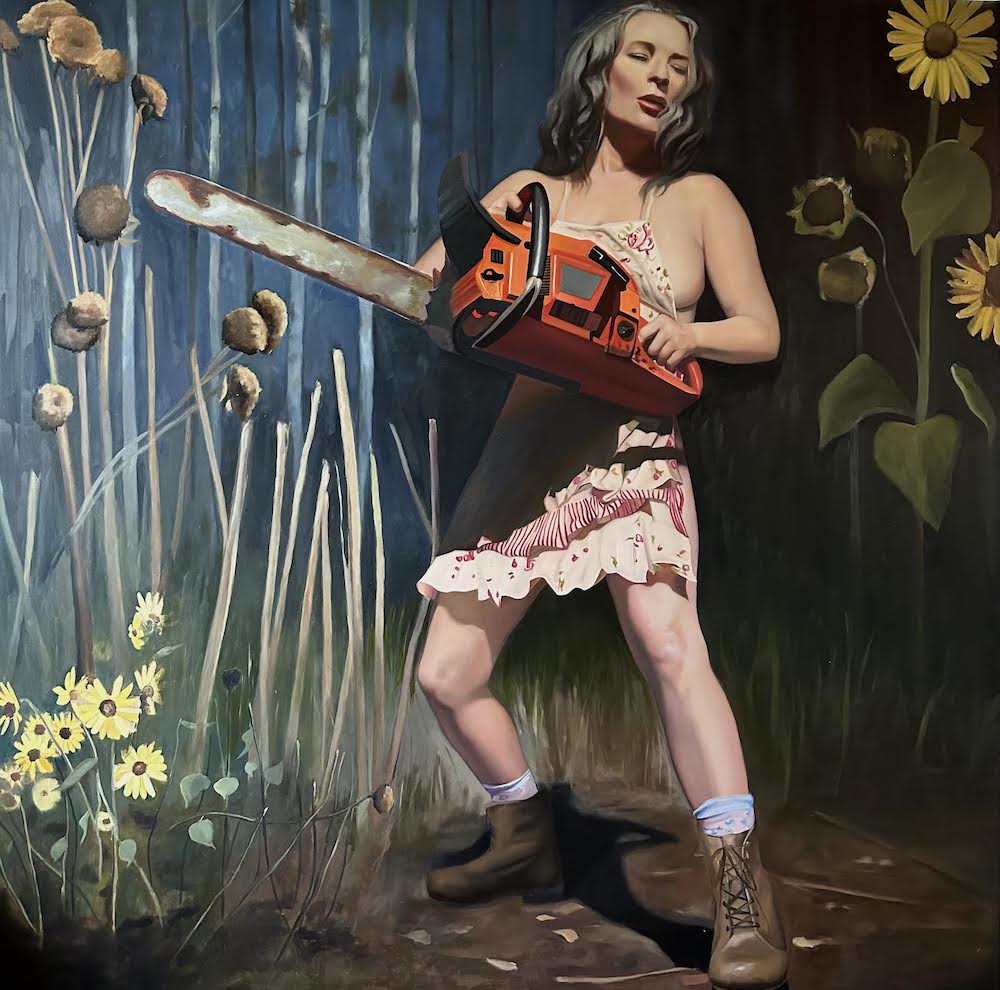 Deadheading for a Prolific Blooming Season, 2023
oil on panel, 36 x 36 inches, $14500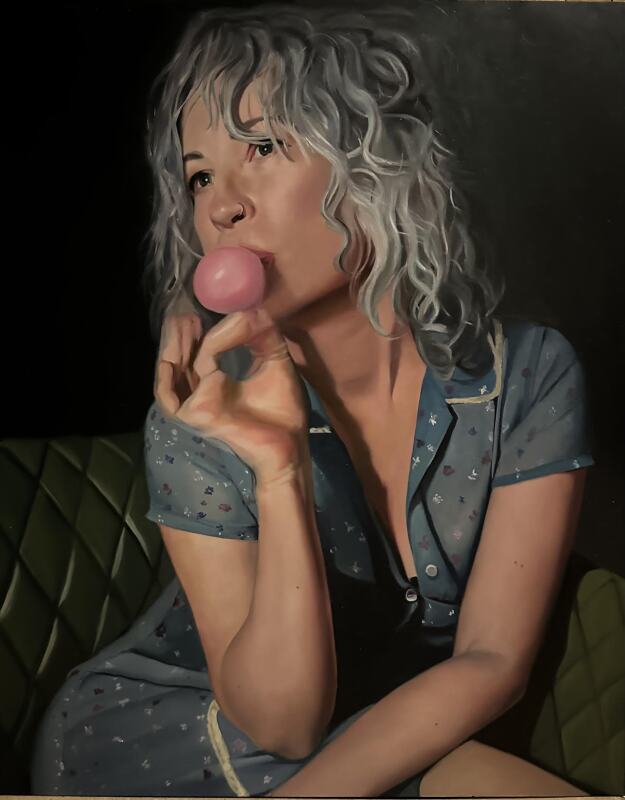 Languishing, 2023
oil on panel, 20 x 16 inches, $6000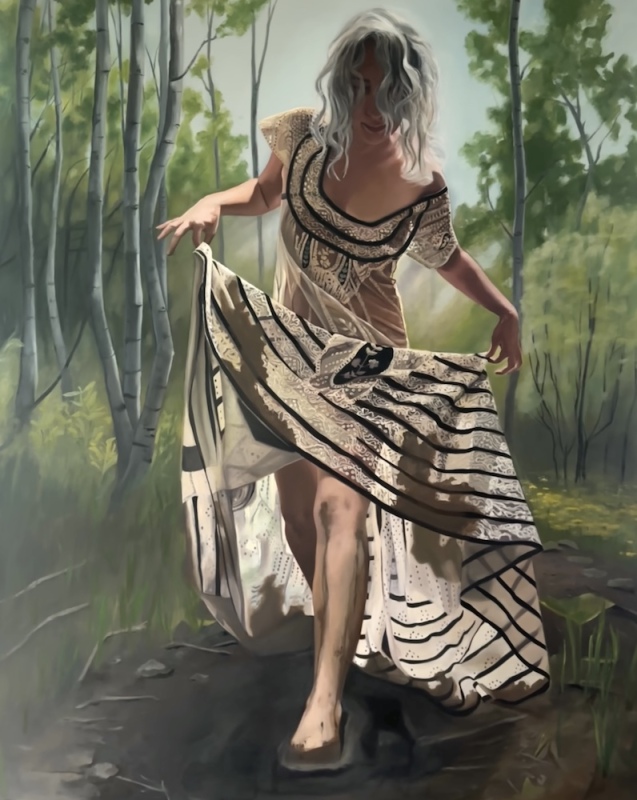 Her Favorite Slippers, 2023
oil on panel, 36 x 30 inches, $13500
Current Mood, Something to Take the Edge Off, 2023
oil on panel, 30 x 24 inches, $10500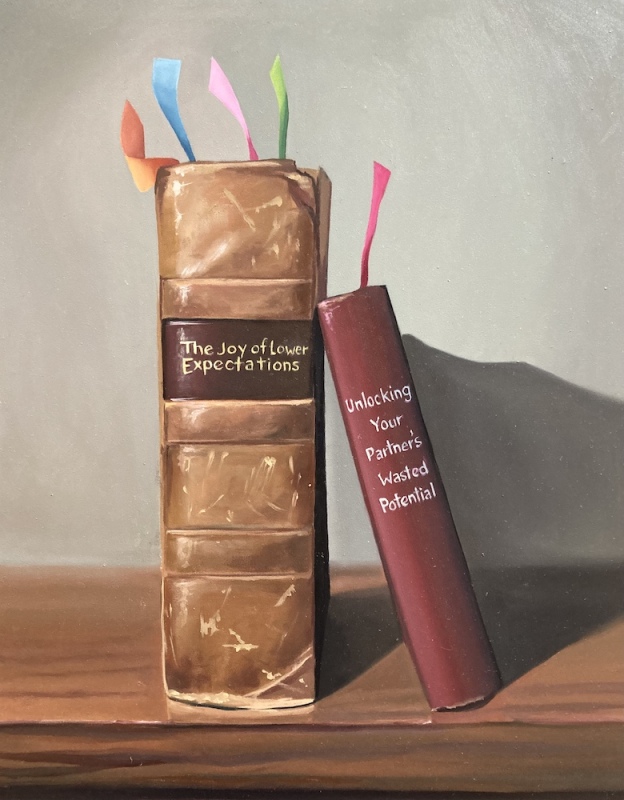 Expectations, 2023
oil on panel, 14 x 11 inches, sold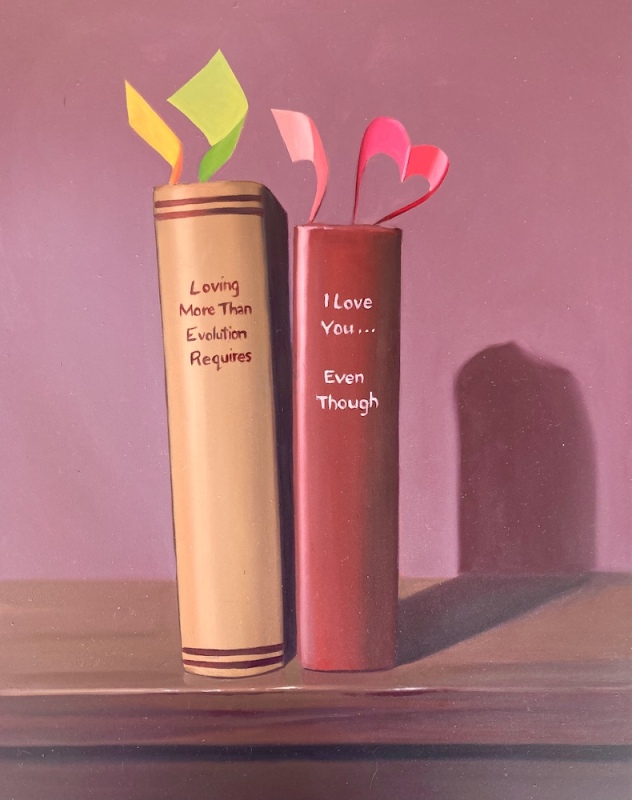 Even Though, 2023
oil on panel, 14 x 11 inches, sold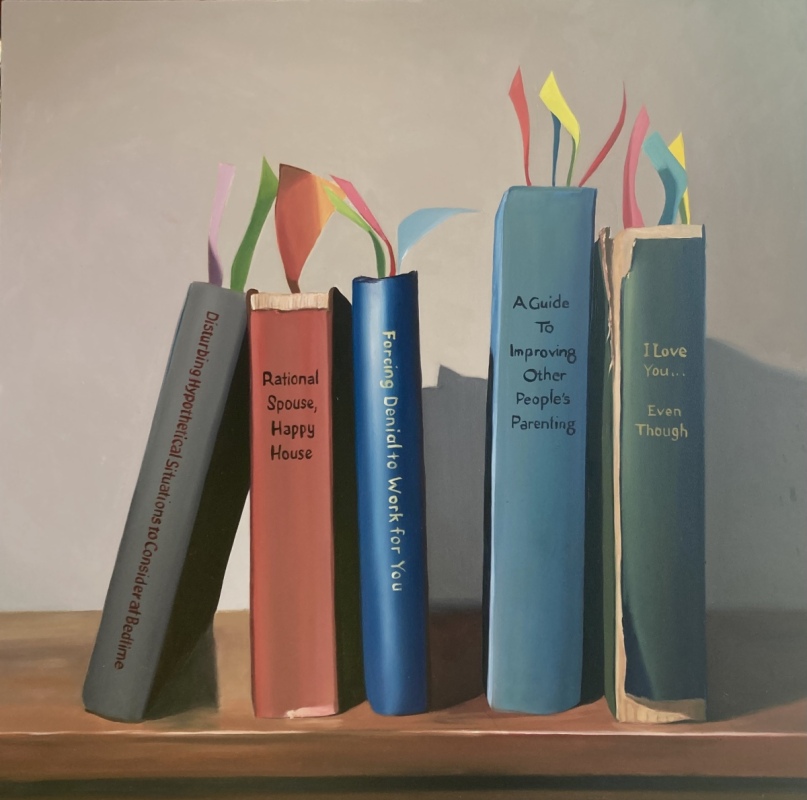 Rational Spouse, 2022
oil on panel, 16 x 16 inches , sold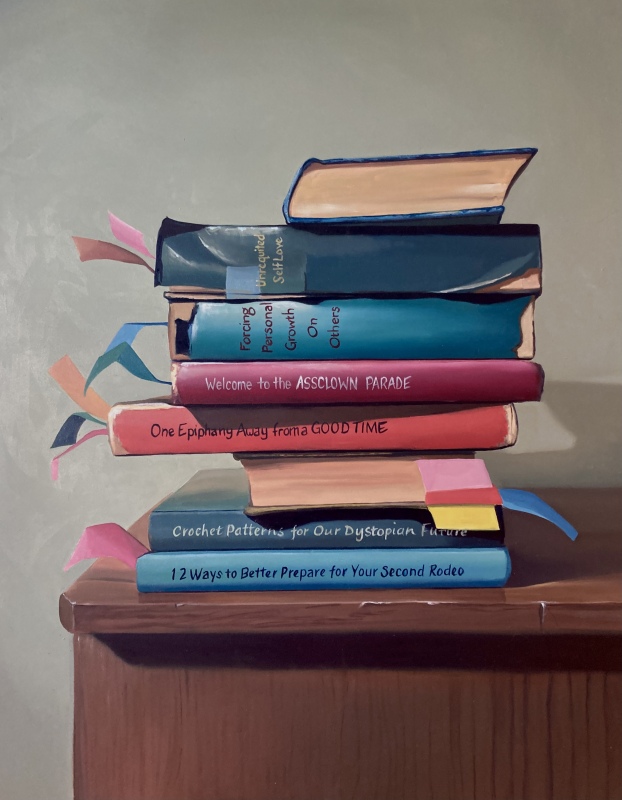 Unrequited Self Love, 2022
oil on panel, 20 x 16 inches, sold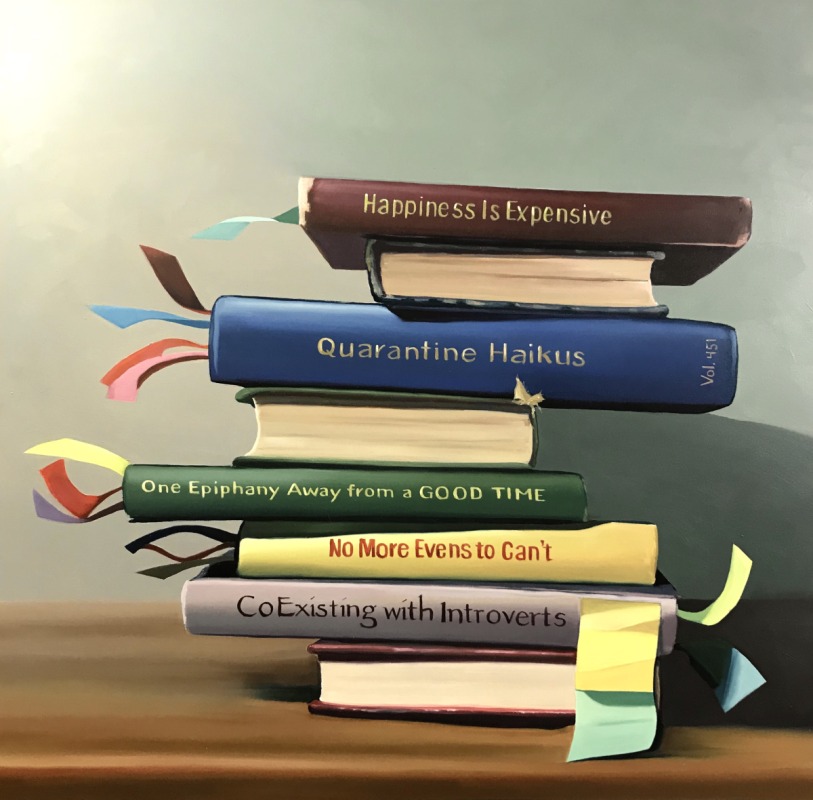 No More Evens to Can't, 2020
oil on panel, 16 x 16 inches, sold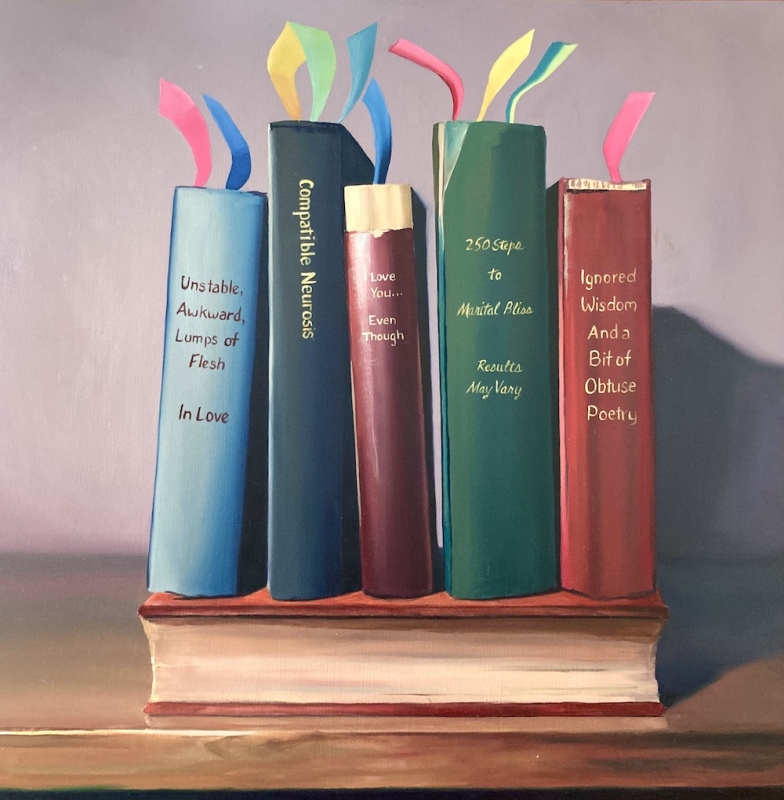 Compatible Neurosis, 2022
oil on panel, 16x16 inches, sold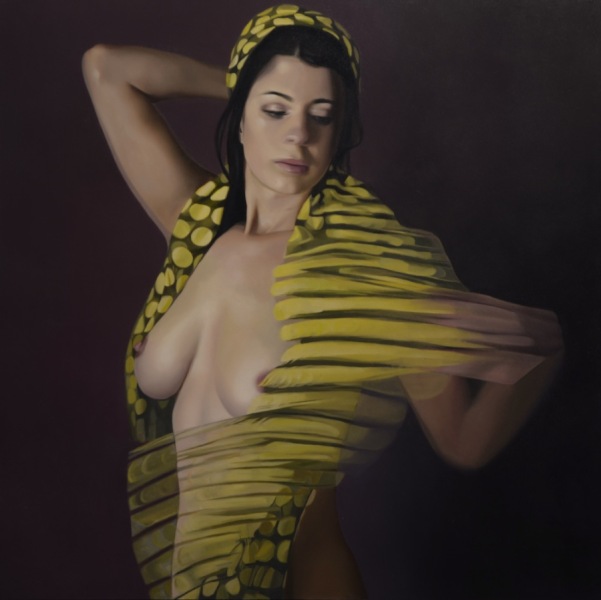 Movement in Polka, 2015
oil on panel, 24 x 24 inches, sold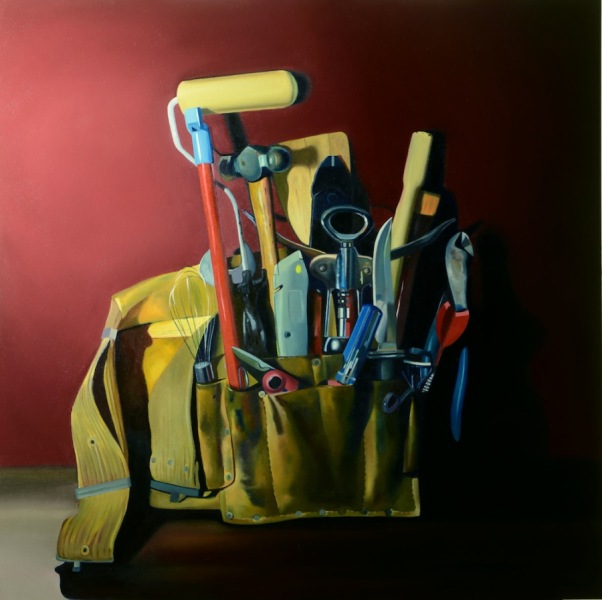 Accessorizing with Belts, 2014
oil on panel, 24 x 24 inches, $5000
About the artist...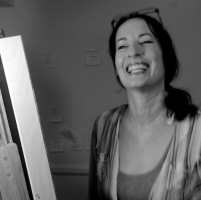 Read an article on American Art Collector magazine about Tracey's 2023 group show Realism here.
See a video of Tracey Harris's September 2014 solo show here.
Harris' work addresses gender roles and social norms with vulnerability and a sense of humor. She utilizes thin layers of oil paint to create luminous hyper-real images. Harris studied at the Kansas City Art Institute and completed her training in London while she received her Master's Degree in Visual Arts. Currently based in Denver, Colorado, her work is nationally collected.