Sylvia Benitez
click on any image for details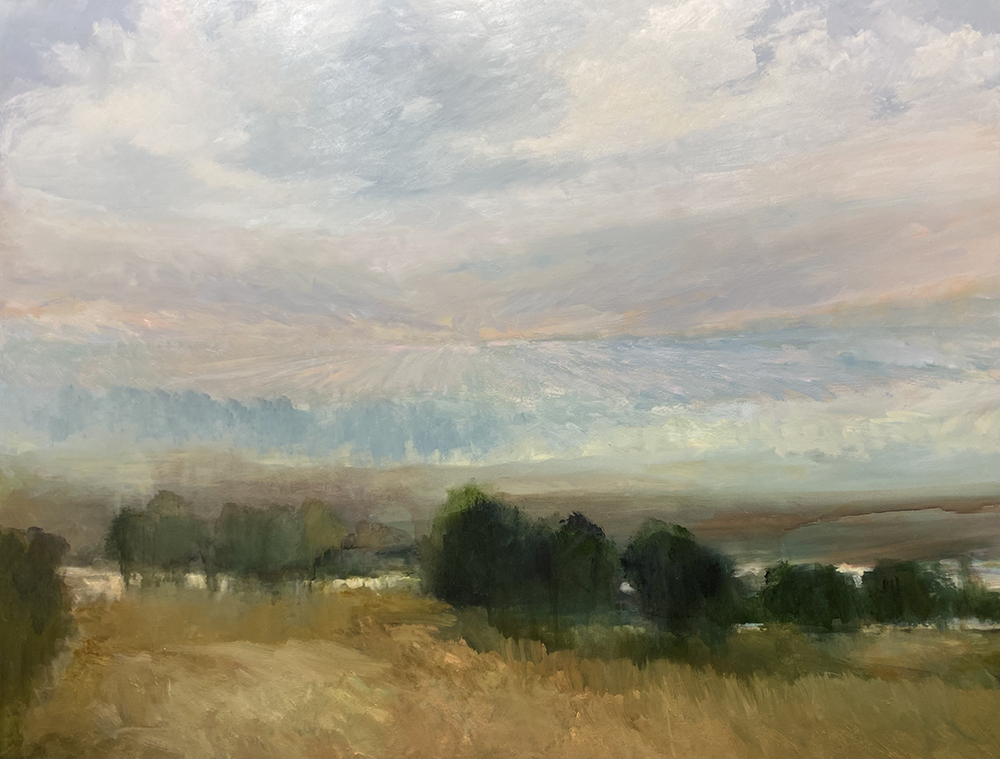 Long Vista , 2022
oil on canvas, 48 x 60 inches, sold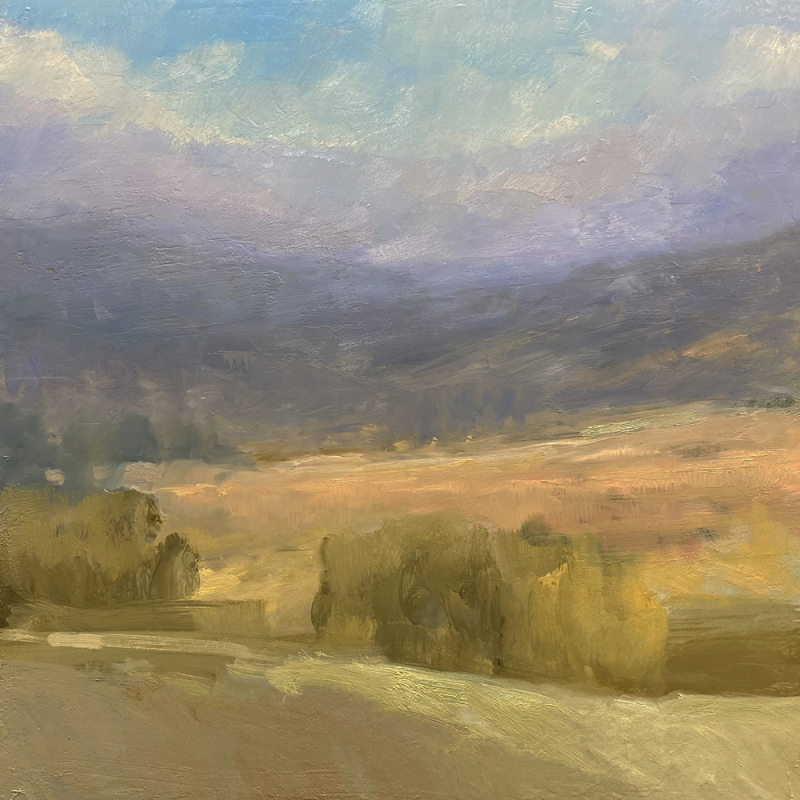 Periwinkle, 2022
oil on panel, 24 x 24 inches, sold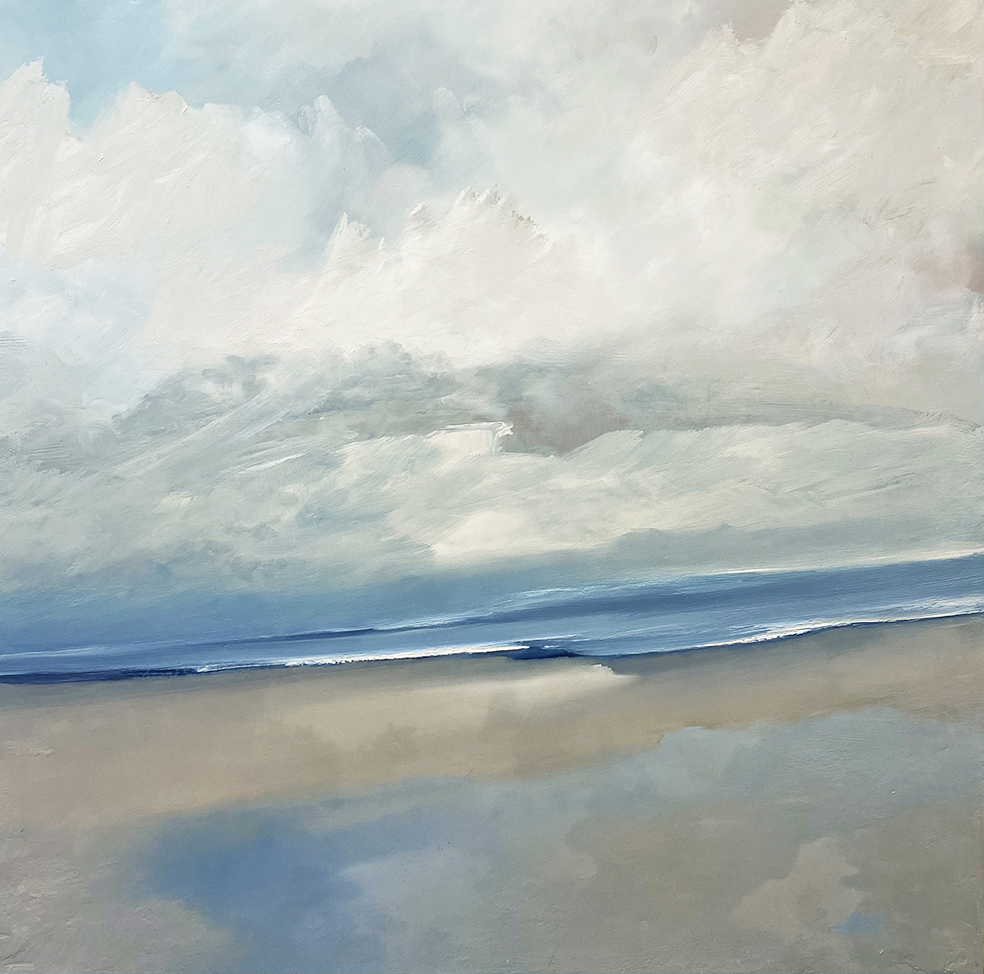 Weathering Beach, 2022
oil on panel, 24 x 24 inches, $2400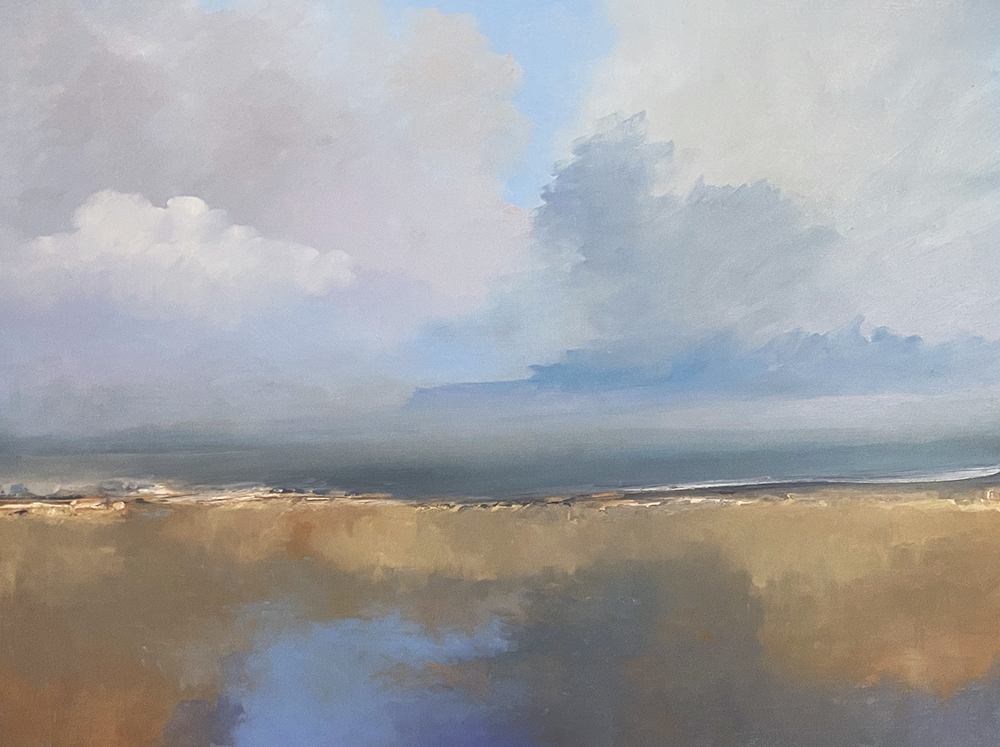 Ocean's Big Sky, 2022
oil on canvas, 48 x 60 inches, sold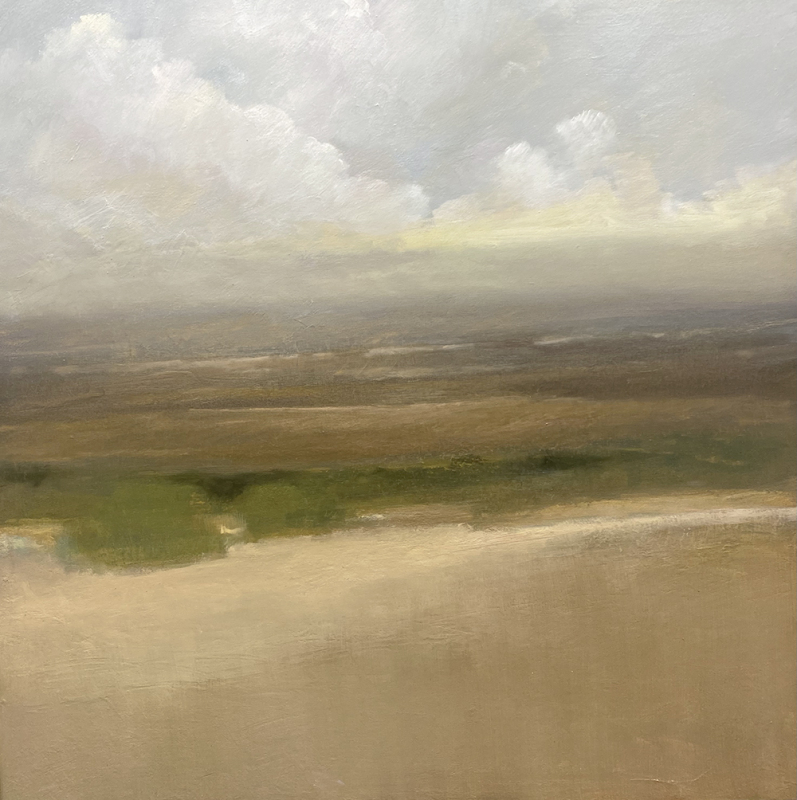 Mocha Coffee Day, 2022
oil on canvas, 36 x 36 inches, $4200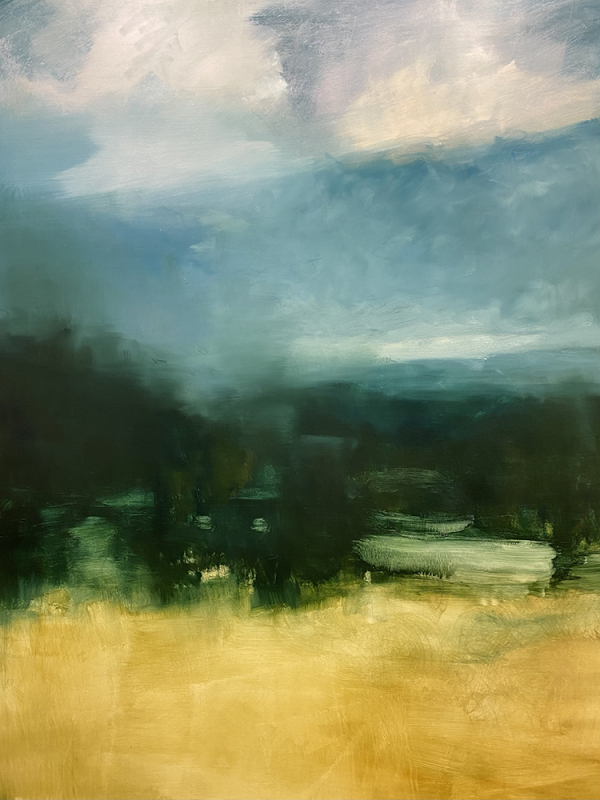 Little Oak Mountain, 2022
oil on canvas, 60 x 48 inches, sold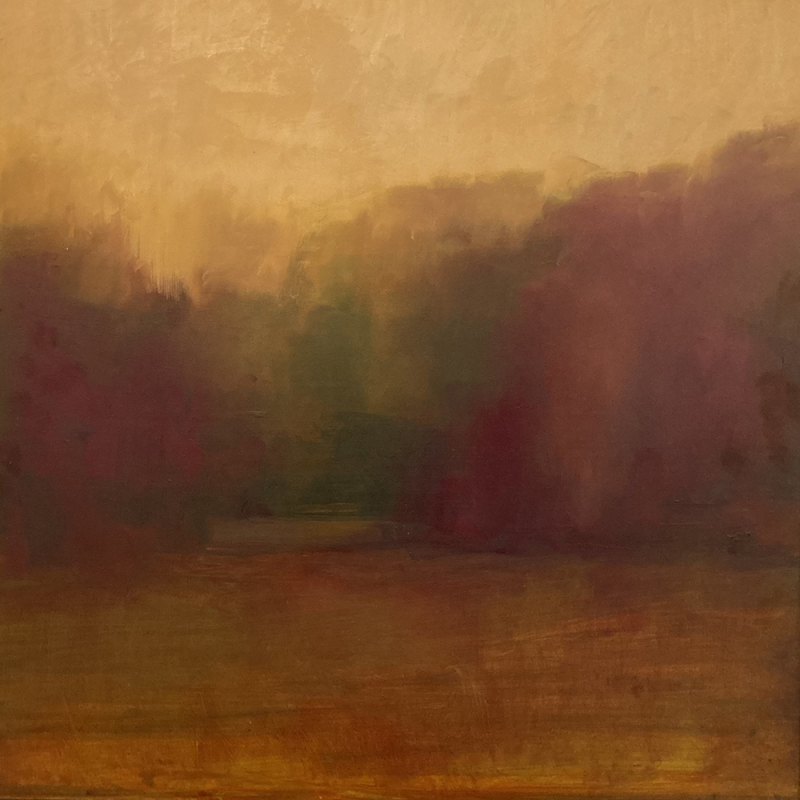 Weeping Cherries, 2022
oil on panel, 17 x 17 inches, $1500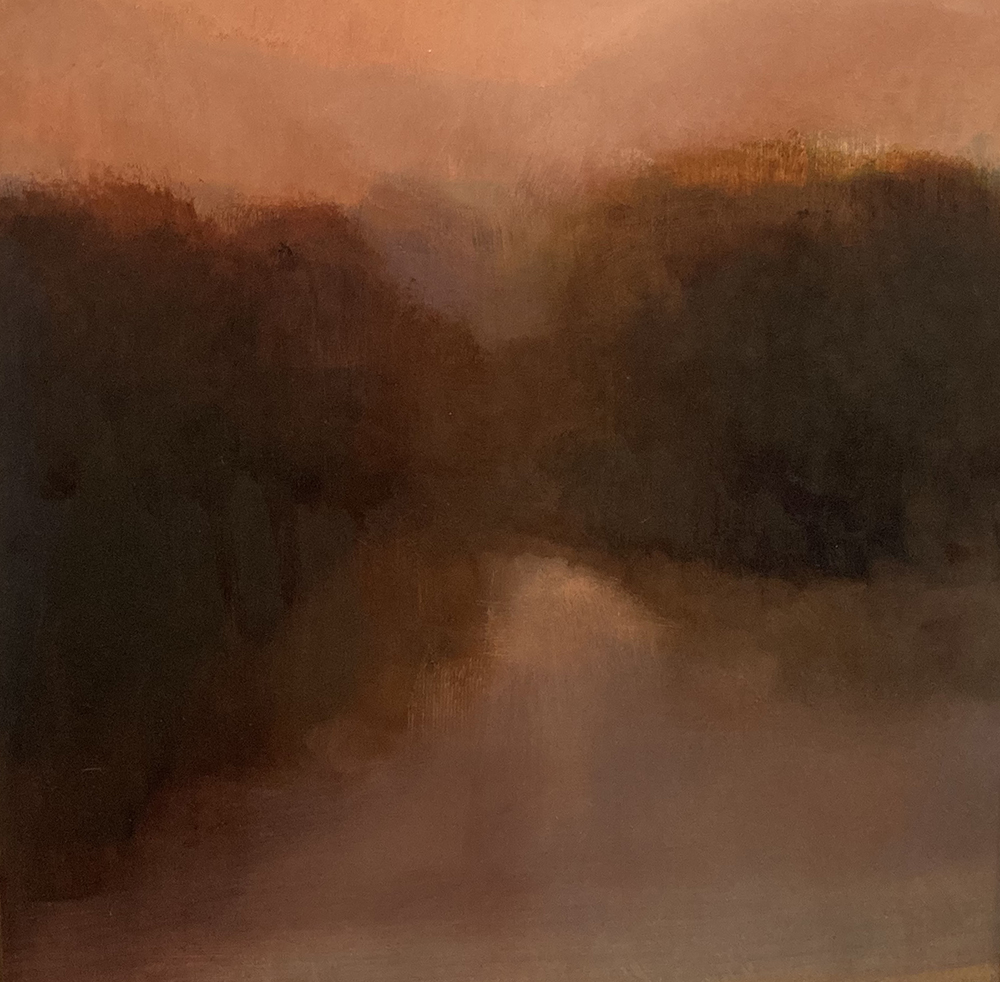 Last Reflection, 2022
oil on panel, 17 x 17 inches, $1500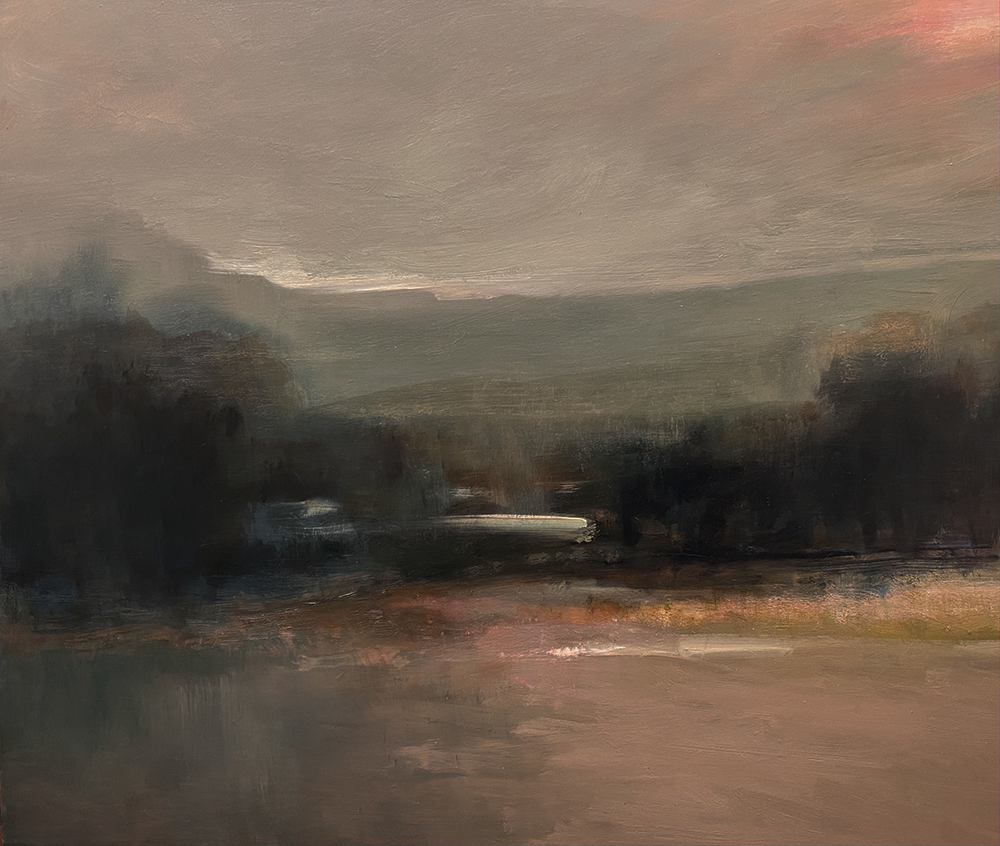 Gilead, 2022
oil on canvas, 36 x 44 inches, sold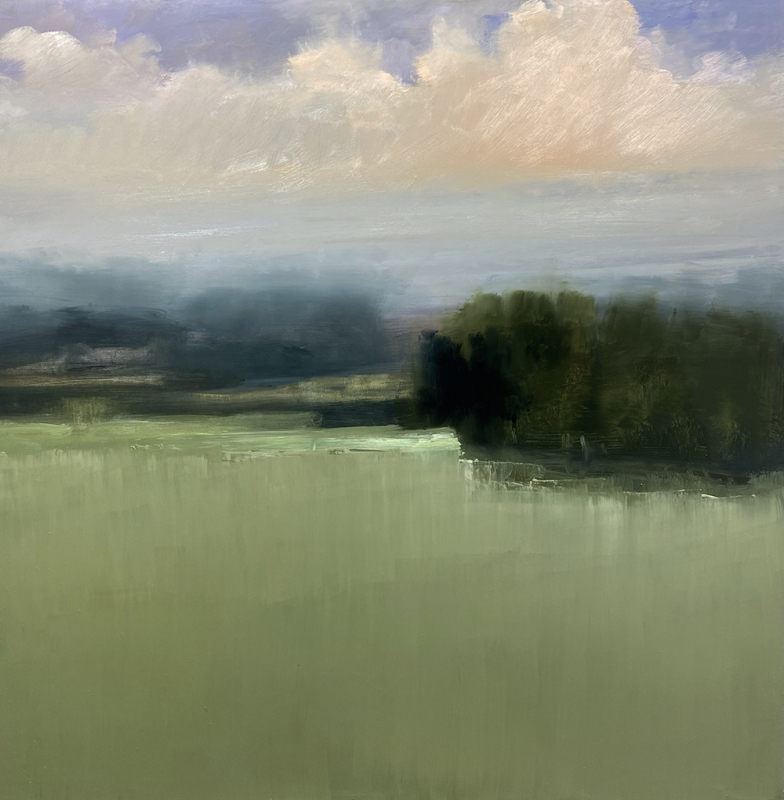 Still Water, 2022
oil on canvas, 36 x 36 inches, sold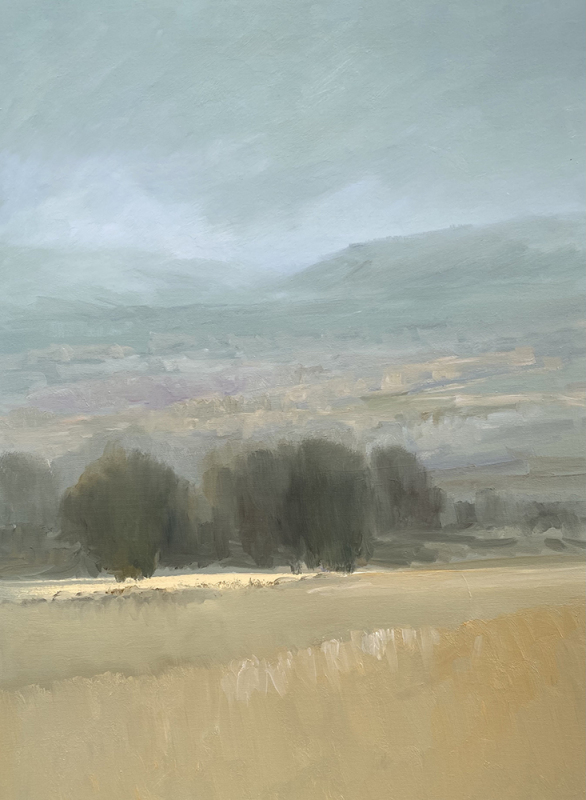 Sweet Little One, 2022
oil on canvas, 40 x 30 inches, sold
About the artist...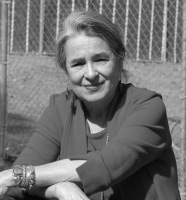 Every day I observe a discreet majesty: rolling hills, big skies, long views, and jade-green rivers. I am inspired by South Texas: the expanse of the evasive sky—the smell of the mingled grasses. I love the rough field and the cow's distant bellowing…the mist rising. Here, I've found an untamed land that is still relatively unmarred by modern footprint, and my painting tries to capture that. To that endeavor, my work ends up not being about one location. Instead, it morphs into an amalgam of collaged sightings–the many variations of landscape themes that I see all the time. These are etched onto my mind's eye and then reassembled into something new and yet familiar. The resulting work marks time and is, in a way, a visual diary.
Widely exhibited, Sylvia Benitez is a nationally recognized artist, the recipient of many awards from numerous art granting foundations, including: an Adolph and Esther Gottlieb Foundation Individual Support Grant, two Pollock-Krasner Foundation Awards, an AICA Award (Association of International Critics of Art for best exterior sculpture installation 1997, Puerto Rico), two National Endowment for the Arts Visiting Artist Fellowships, a Puffin Foundation Award, an Empire State Craft Award, two Sculpture Space Residencies, two MacDowell Colony Fellowships, and was the 2022 San Antonio Art League and Museum ARTIST OF THE YEAR. Other awarded artist colony residencies include Yaddo, VCCA, Ucross, Vermont Studio Center, and Altos de Chavon in the Dominican Republic.
Benitez is the Founder and President of the Gentileschi Aegis Gallery Association —www.gagaart.org. GAGA is a 501(c)(3) nonprofit serving women artists of South Texas. The organization has an active membership of 80 members and has served over 100 women artists since its inception in 2010. For it, Benitez has curated, installed, and marketed over 30 thematic exhibitions in recognized cultural centers, galleries, and museums.
Read Wayne Allen Brenner's review of Benitez's work.
Visit artist's website - www.sylviabenitez.com