Stephanie Strange Portfolio Box
Press, SOLD
The Stephanie Strange portfolio box set is a collection of eight original typewriter art works. Each piece is created on a different typewriter from my collection. The qualities and characteristics of the typewriters and papers are chosen and matched to tell the individual stories.
I bought my first typewriter in 1998. I bought my second typewriter also in 1998 and in a few short years, I owned a studio full of them. They have been a fascination and a medium that has been instrumental in my creation process. The mission of my art is to express the energy produced by communication. It is to tell the unique stories within the oneness of all living matter from the idea of how energy is communication and communication is energy. It is a concept that is very fluid and changeable; I enjoy the irony of creating art about the flow of energy with an organic practice by utilizing a rigid mechanical machine designed for communication.
My typewriter art is a body of work that connects art plus machine to tell visual stories.
Suite comes in handmade engraved clamshell box with museum gloves and artist statement. Each piece is individually matted at 16x12 inches with title card that includes small photograph of the particular typwriter used.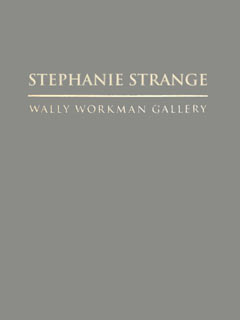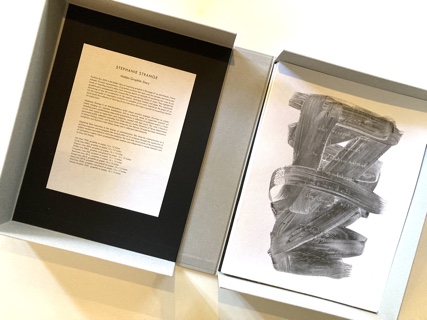 click on any image below for details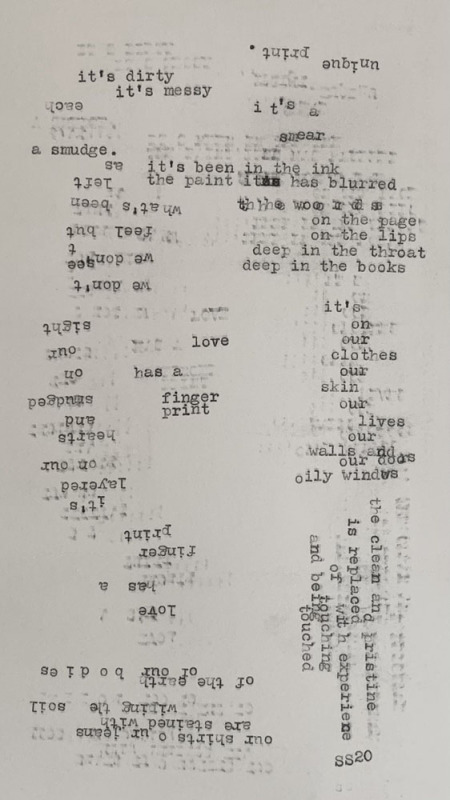 Live Print, Remington Rand, 2020
typewriter on paper, 8x4 inches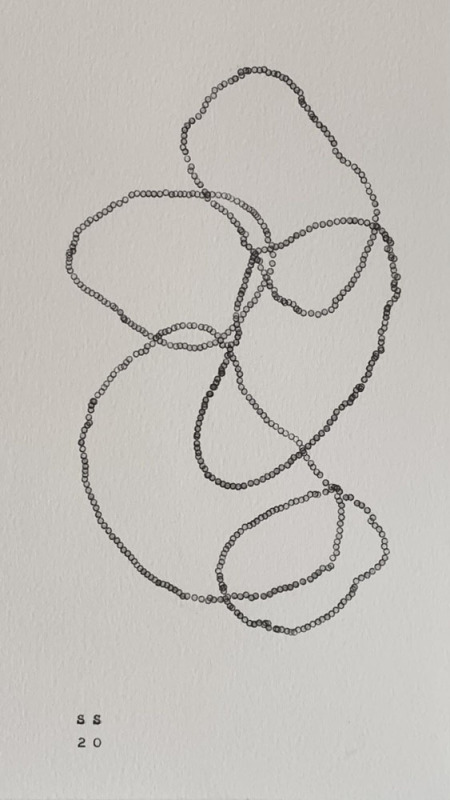 Five Complete, Olympia, 2020
typewriter on paper, 8x4 inches
Trade, Olympia, 2020
typewriter on paper, 8x4 inches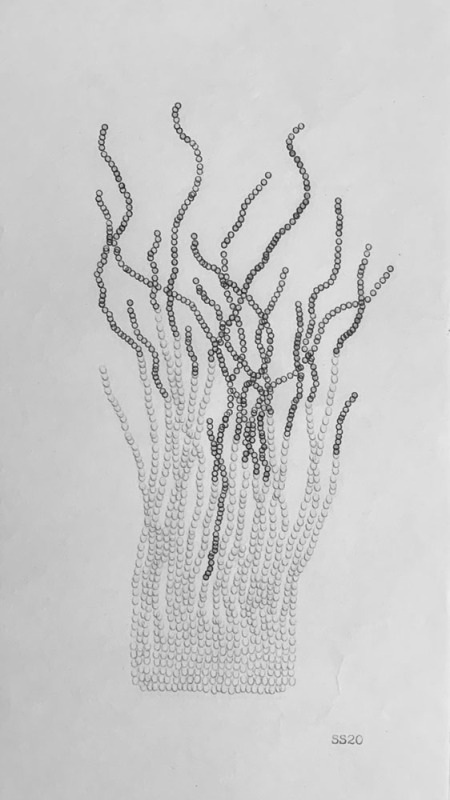 Waterline, Underwood Universal, 2020
typewriter on paper, 8x4 inches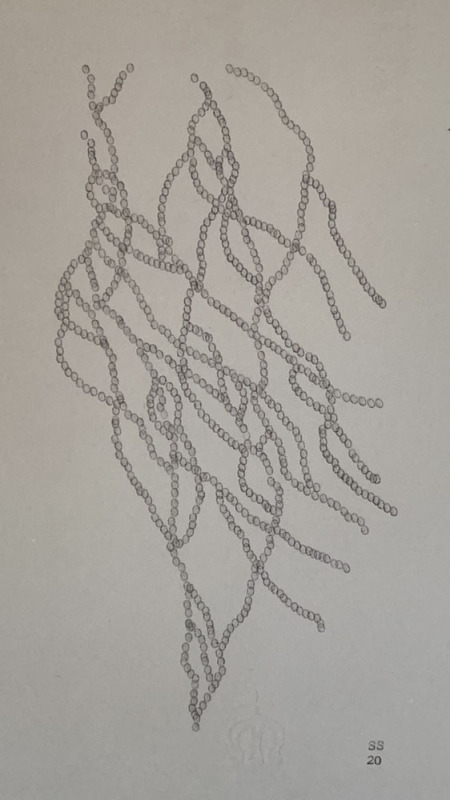 Bringing Back, Royal Li, 2020
typewriter on paper, 8x4 inches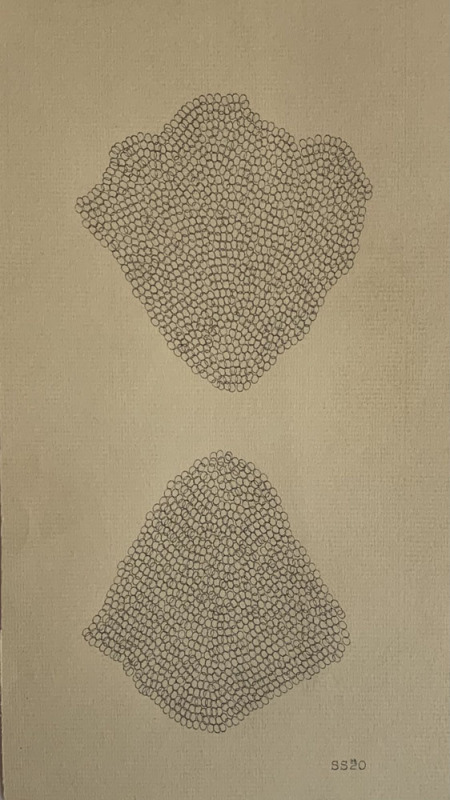 Meeting, Smith-Corona, 2020
typewriter on paper, 8x4 inches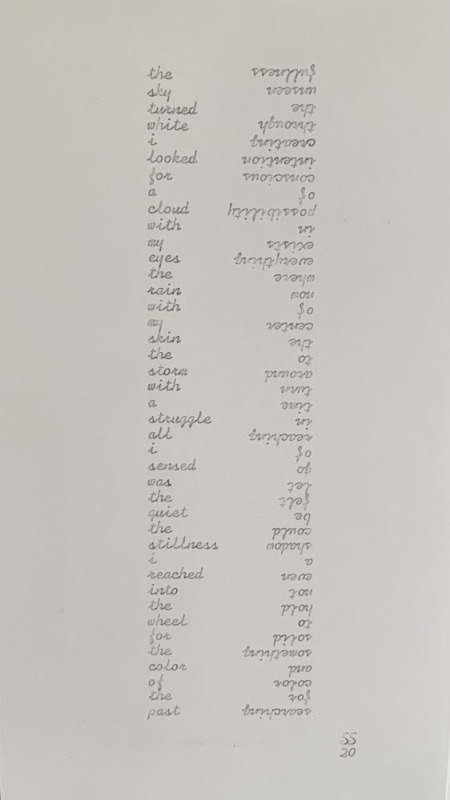 Full Now, Royal Aristocrat, 2020
typewriter on paper, 8x4 inches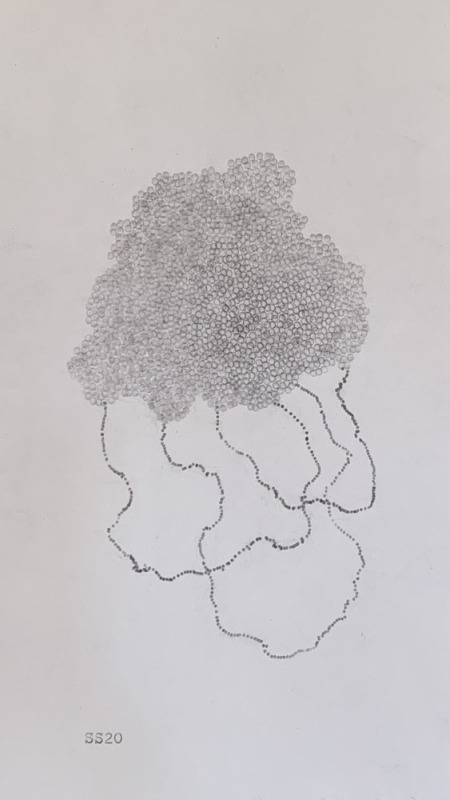 Cardinal Wind, Royal Future 800, 2020
typewriter on paper, 8x4 inches