Sarah Ferguson
click on any image for details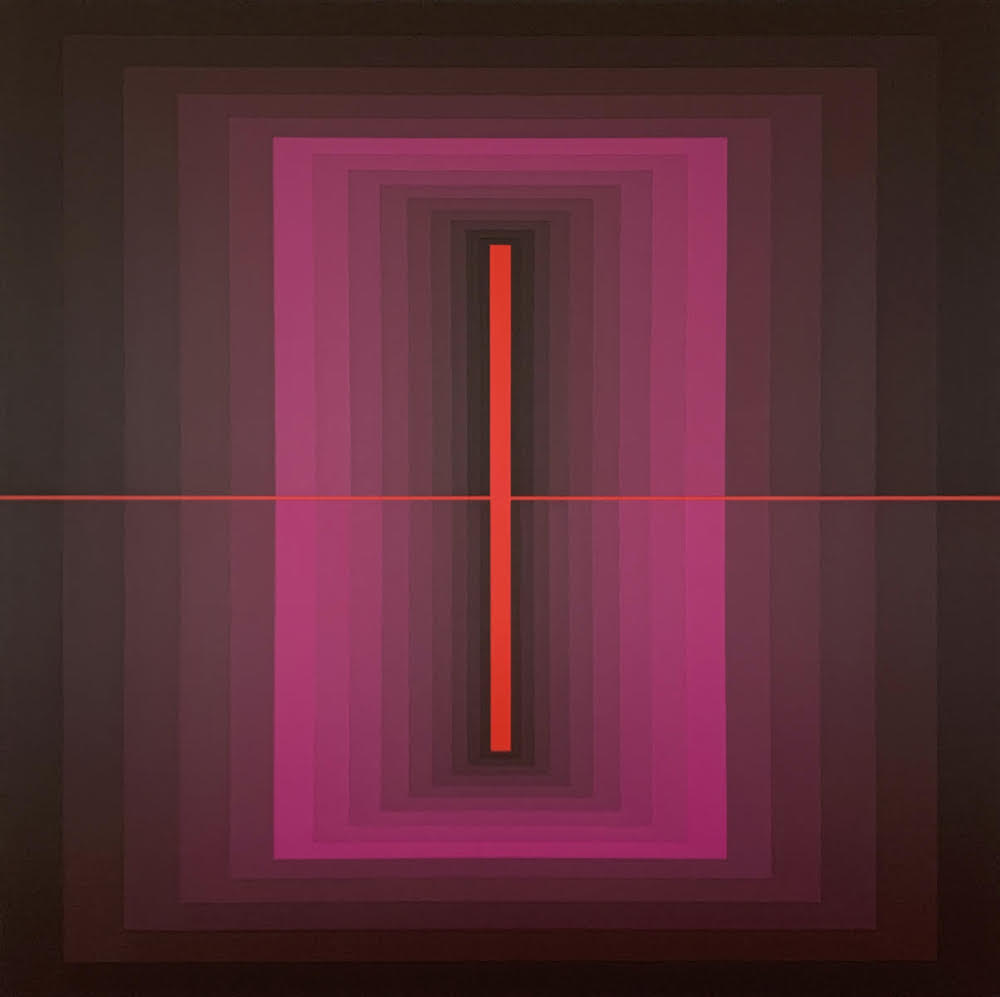 Bold as Love, 2023
acrylic on canvas, 48 x 48 inches, sold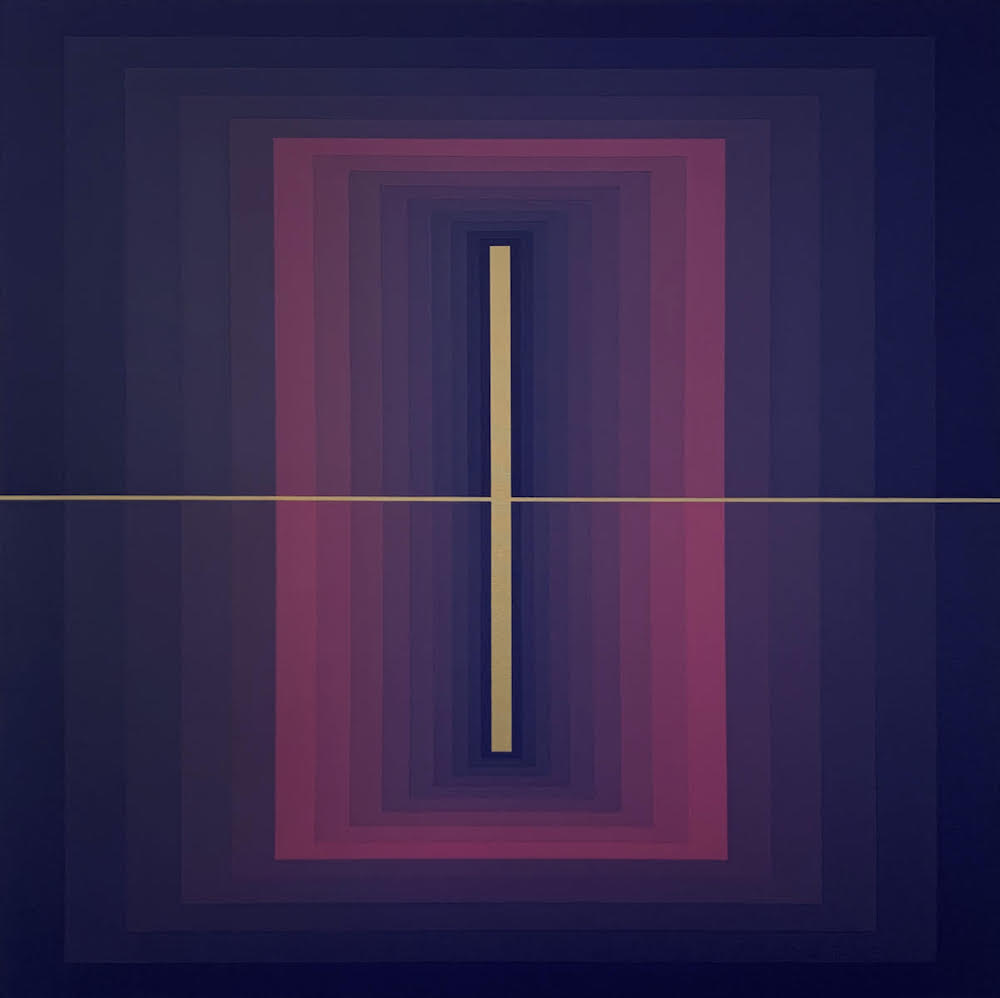 Summer Solstice, 2023
acrylic on canvas, 48 x 48 inches, $7500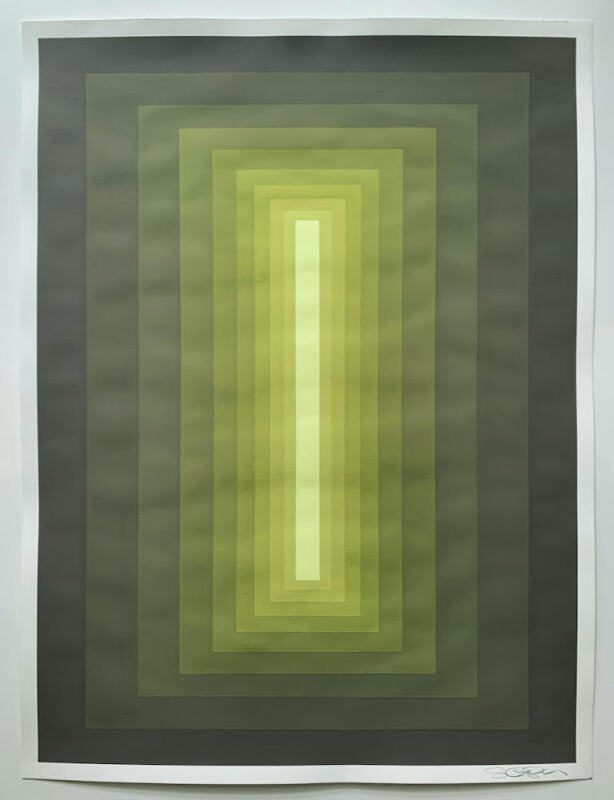 Color Study #13, 2023
gouache on paper, 24 x 18 inches unframed, $1300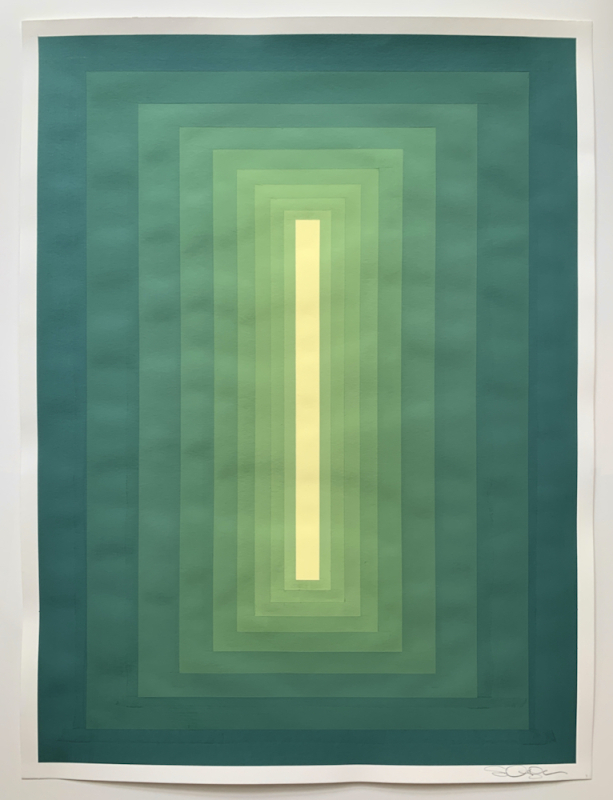 Color Study #12, 2023
gouache on paper, 24 x 18 unframed, sold
Color Study #9, 2023
gouache on paper, 24 x 18 unframed, $1300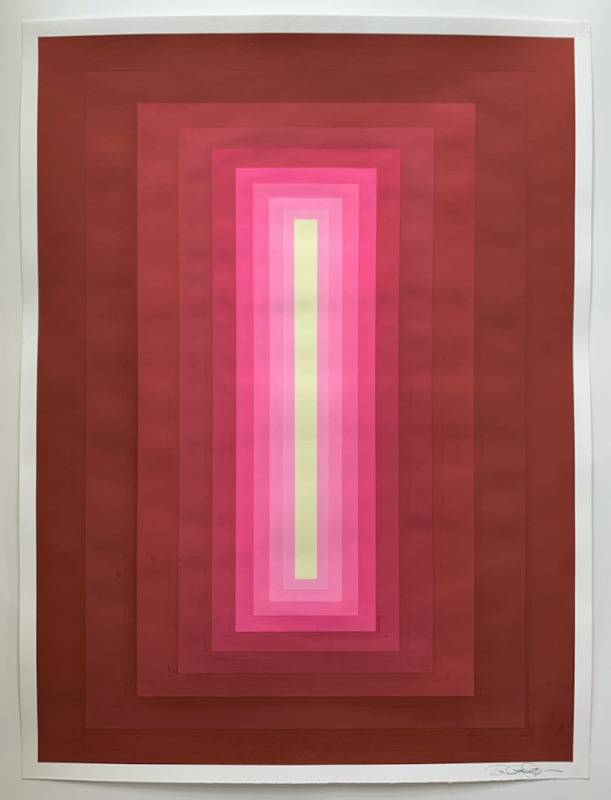 Color Study #7, 2023
gouache on paper, 24 x 18 unframed, $1300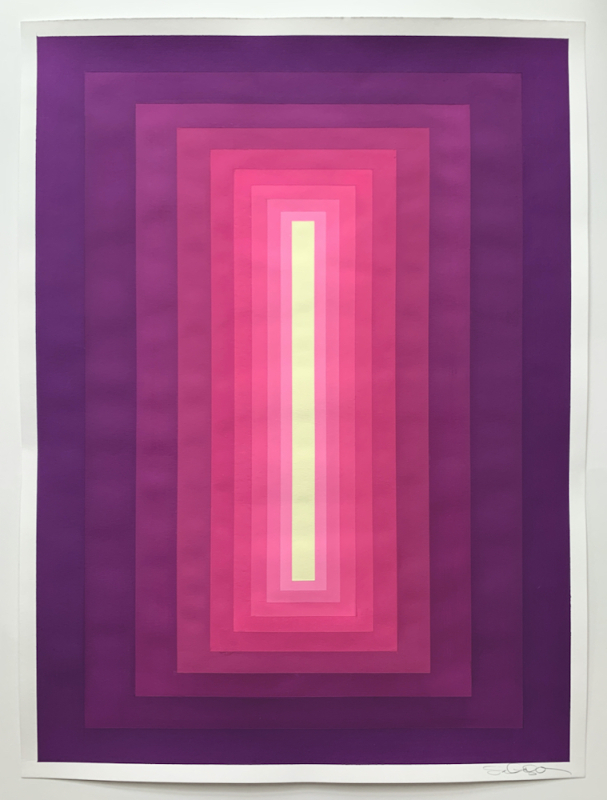 Color Study #3, 2023
gouache on paper, 24 x 18 inches unframed, $1300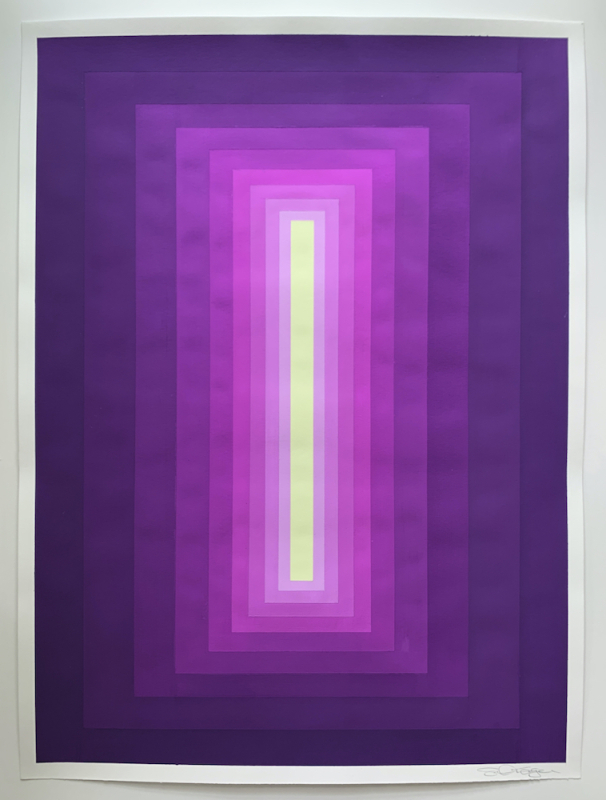 Color Study #2, 2023
gouache on paper, 24 x 18 inches unframed, $1300
About the artist...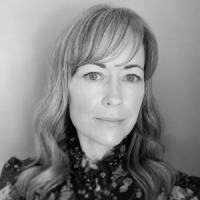 Enjoy this Artist Talk and Tour of Sarah's 2021 exhibition, NEFELIBATA, here.
Take a virtual tour of Sarah's 2019 solo exhibition Cynosures here.
Take a virtual tour of Sarah's 2016 two-person show with James Andrew Smith here.
A cynosure is something that aids in direction or guidance, demanding attention by its brilliance. As a body of work, CYNOSURES aims to create a vibrant, immersive and stimluating experience for the viewer. It's an invitation to explore the human condition through meditation, introspection, revelation and self-discovery. Inherent when viewing each painting is a contemplative, pulsating sense of navigating inward, an intentional effect derived from rigorous personal observation from within and of surrounding environments. Focus easily transitions toward a central beacon of light and a hypnotic shift follows. As a result, what once seemed an unyeilding sense of chaos becomes sculpted into a codified geometric harmony, ushering the viewer into a deeper, more insightful and ultimately, healed space.
Sarah Ferguson is an Austin-based artist who has experimented with the trifecta of light, color and perception for two decades. An admirer of the Light and Space art movement, Minimalism, Hard-edge painting and Geometric abstraction, she aims to evoke introspection through her paintings. Her work has been commissioned by both private collectors and corporations.
Visit artist's website - www.sarahcferguson.com