Nola Parker
click on any image for details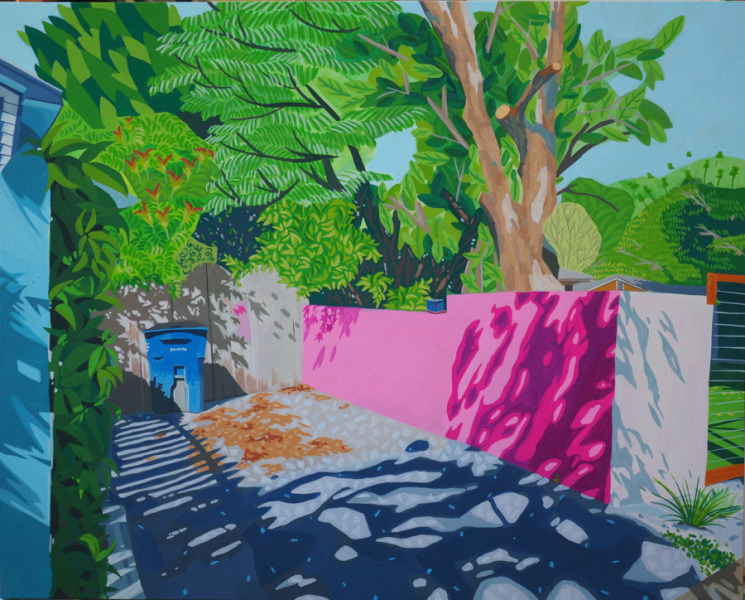 Empty Driveway, 2017
acrylic gouache on panel, 16x20 inches, sold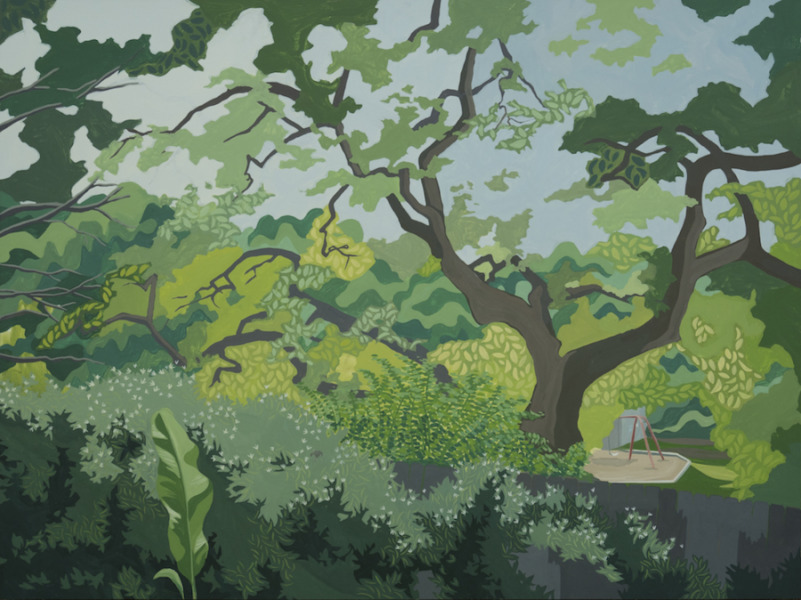 Jasmine Bloom, 2017
gouache on panel, 18x24 inches, sold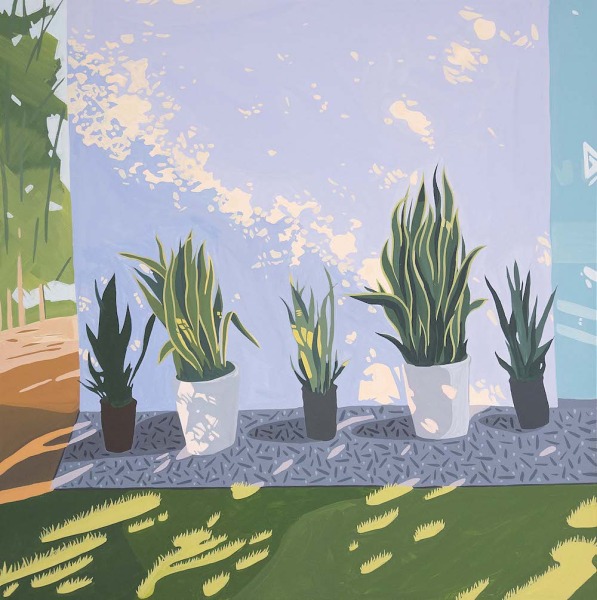 Five Snake Plants, 2017
gouache on panel, 12x12 inches, sold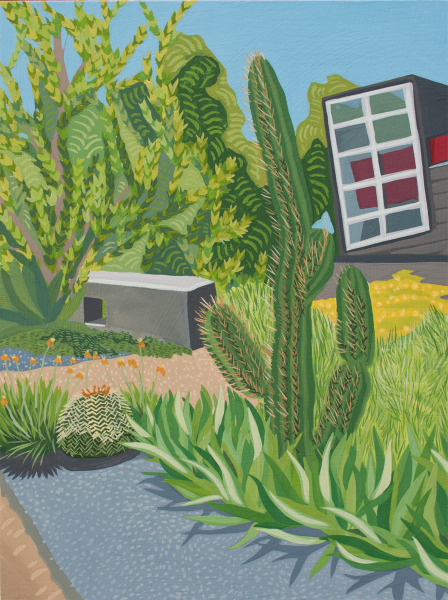 Cactus Club, 2016
gouache on hardboard, 8x6 inches, sold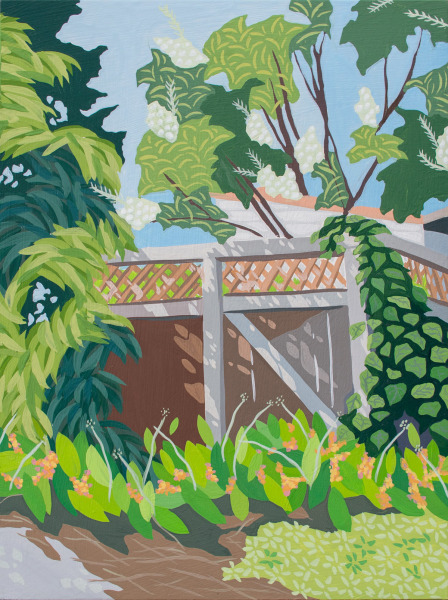 Spring Fence, 2016
gouache on hardboard, 8x6 inches, sold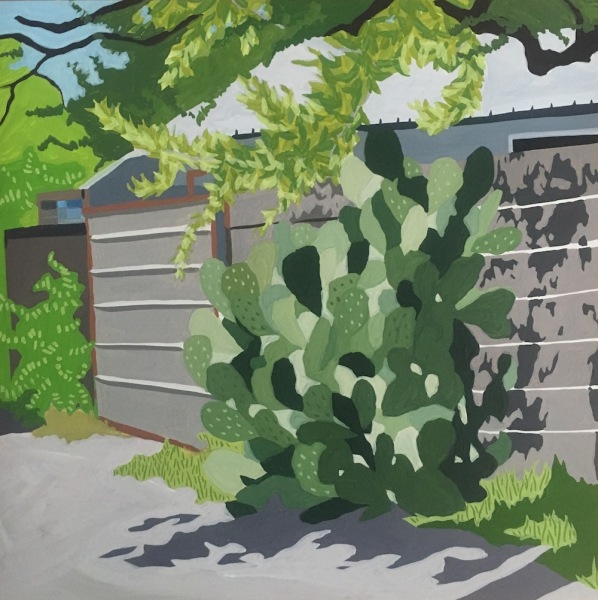 Alley Cactus, 2016
gouache on panel, 6x6 inches, sold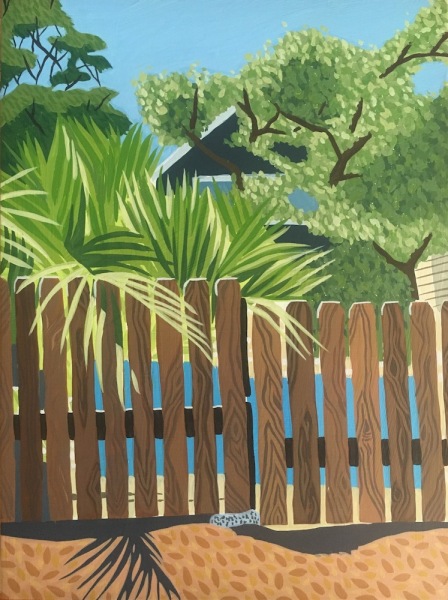 Backyard Beach House, 2016
gouache on panel, 8x6 inches, sold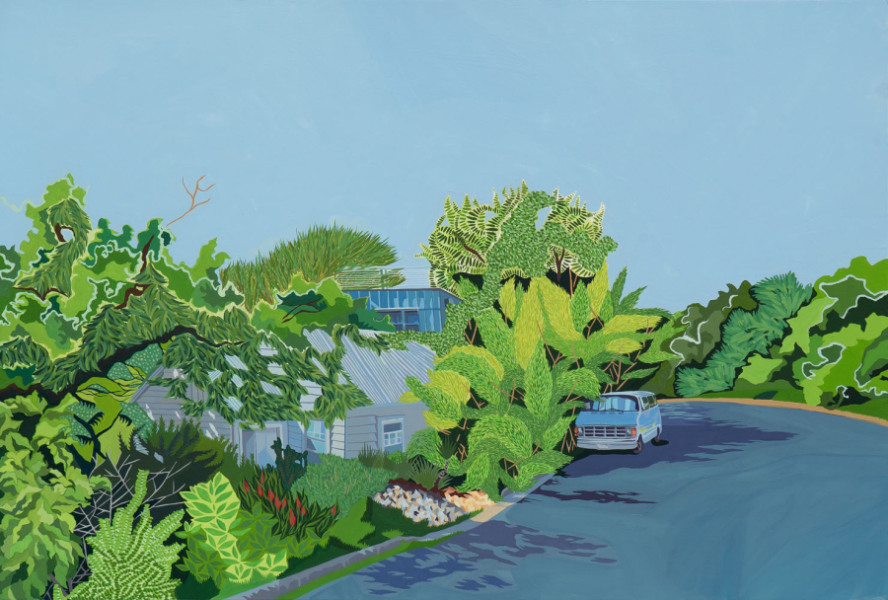 Street on the Other Side, 2015
gouache on board, 24x36 inches, sold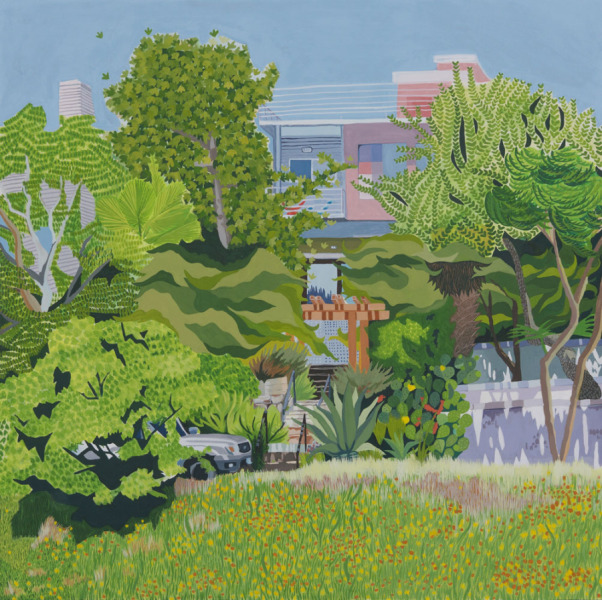 Pink House, 2015
gouache on board, 24x24 inches, sold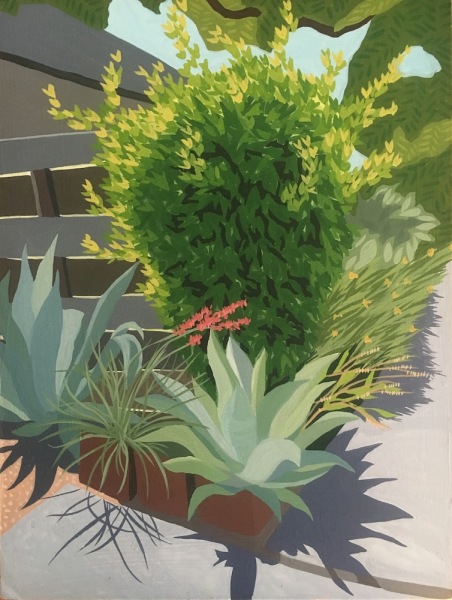 Corner Lot, 2016
gouache on panel, 8x6 inches, sold
About the artist...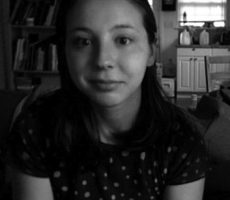 Great local news spot on Nola Parker here.
Nola Parker is a painter and illustrator based in Austin, TX. Since beginning to paint in 2008, she has shown her work in Houston, Austin, and San Antonio, TX. In 2014 she was accepted into to the Salud-Arte Public Art Program and has fourteen illustrations in permanent collection at the San Antonio University Hospital.

Born and raised in Vermont, Nola feels most at home in the forests of New England, and her connection and love of the natural world inspires much of her work. She seeks to capture the vibrant and hypnotic qualities of our natural environments and to explore the intersection of natural and man-made worlds.
Visit artist's website - www.nolaparker.com