Nola Parker
click on any image for details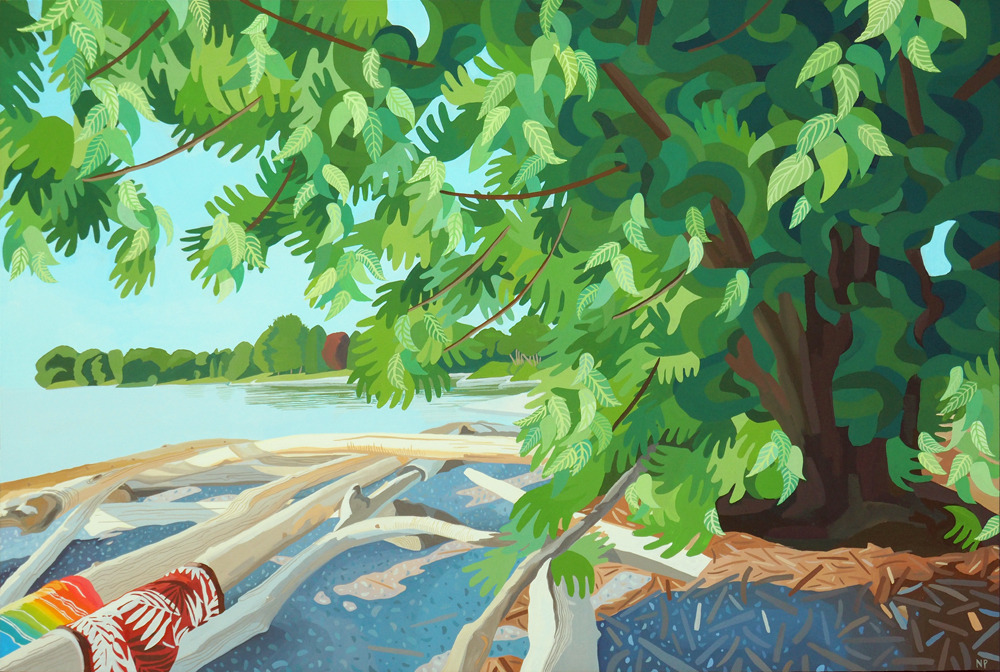 Charlotte Beach, 2018
gouache on panel, 16 x 24 inches, sold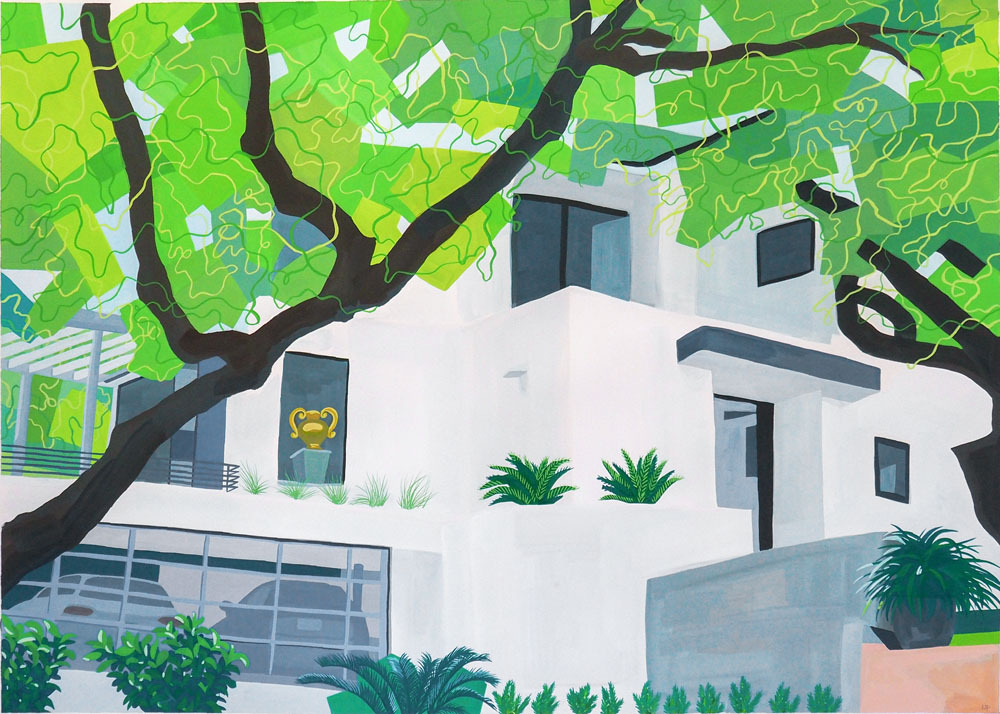 White Mansion, 2018
gouache on paper, 25 x 31 inches, sold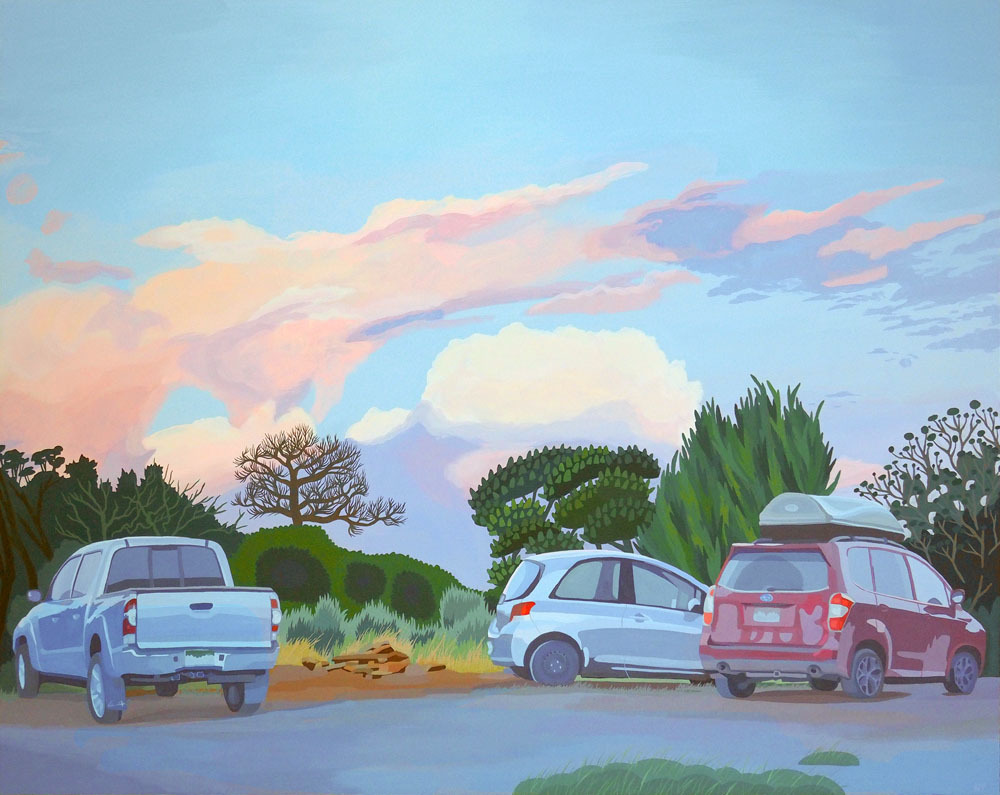 Wedding Parking, 2018
gouache on panel, 24 x 30 inches, $3000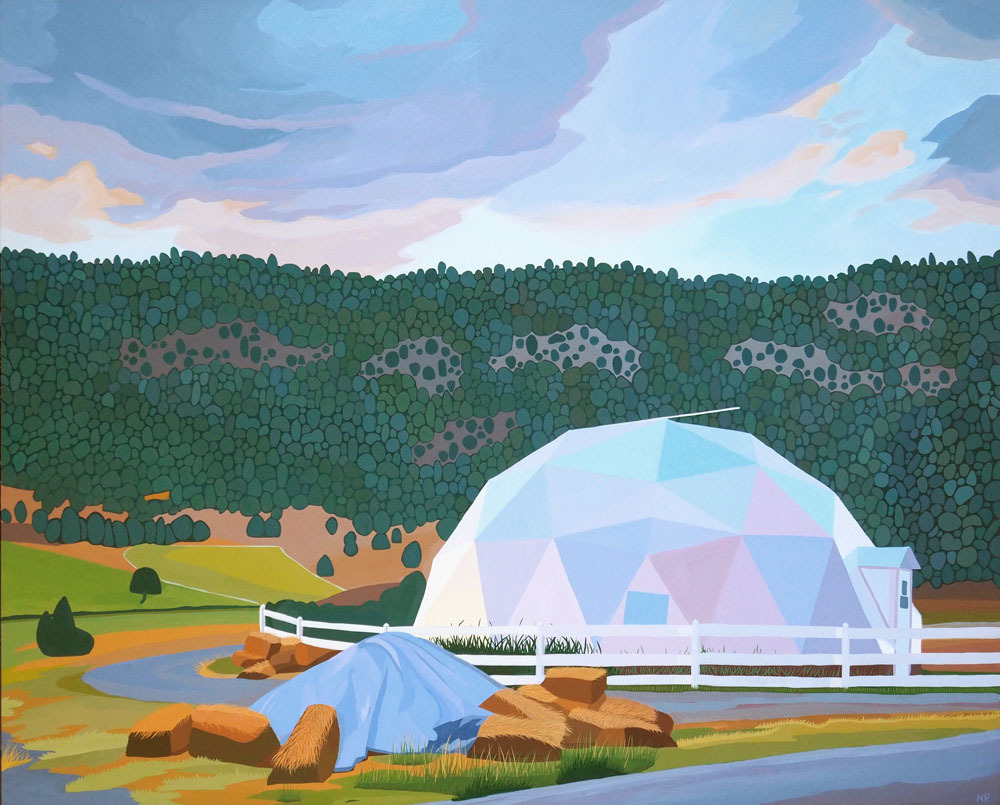 Ridgeway, 2018
gouache on panel, 24 x 30 inches, $3000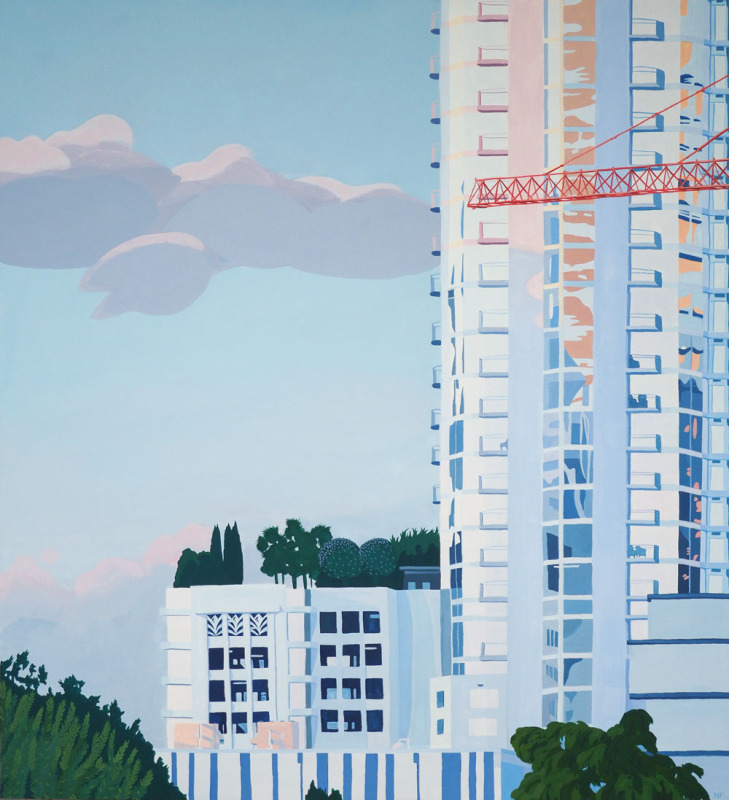 Condo and Crane, 2018
gouache on panel, 33 x 30 inches, sold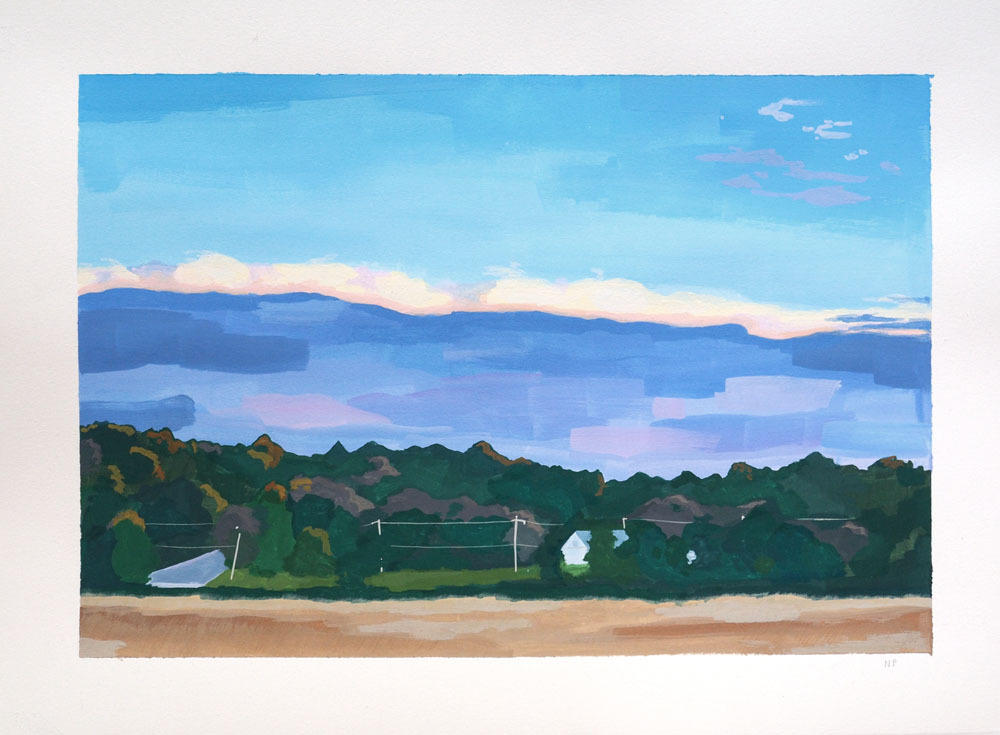 Cloud Bank, 2018
gouache on paper, 14 x 18 inches, sold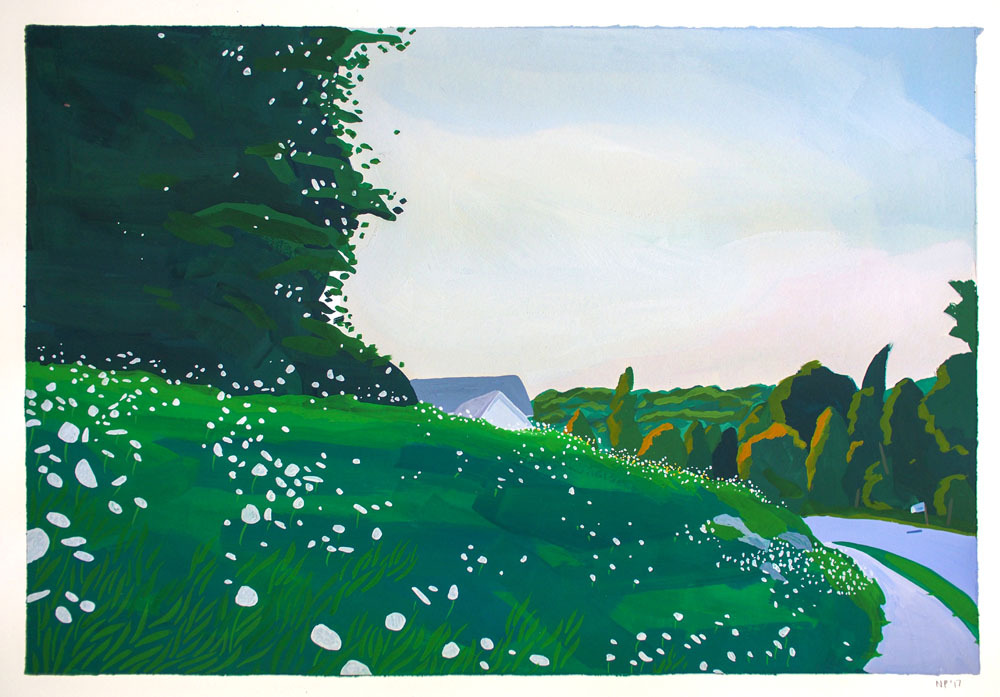 The Wild Carrot, 2018
gouache on paper, 14 x 18 inches, sold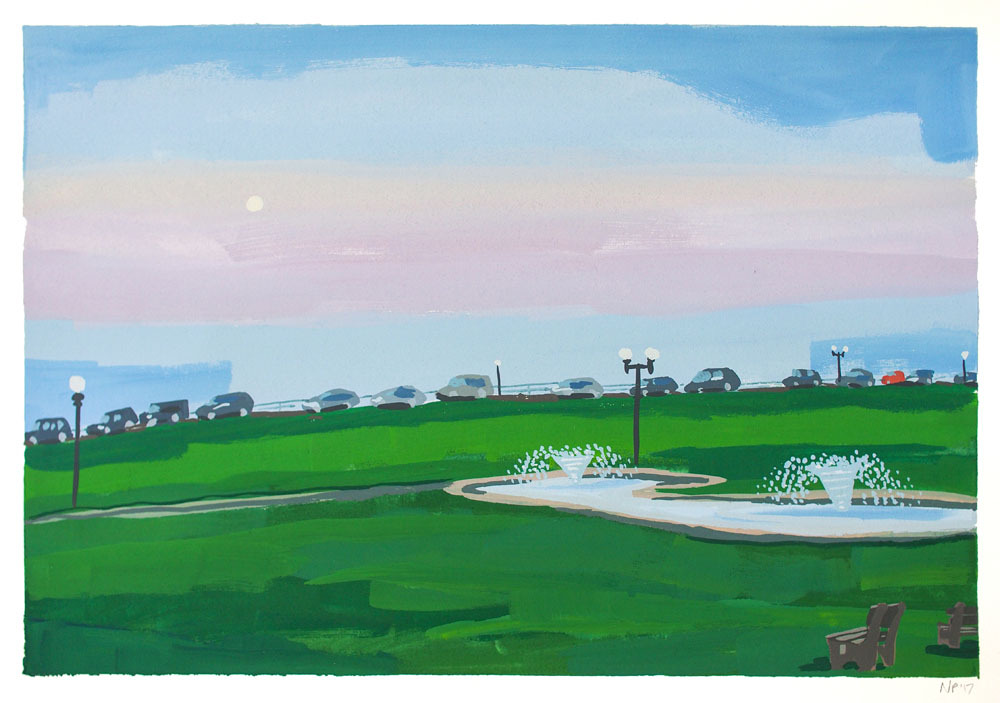 Ocean Park II, 2018
gouache on paper, 14 x 18 inches, $800
About the artist...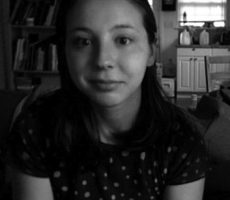 Take a virtual tour of the Parker's 2018 show here.
Read the review of Parker's 2018 show in aether magazine here.
Great local news spot on Nola Parker here.
Parker is a self taught artist that lives and works in Vermont. She was born there and spent a lot of time outside. To her, the outdoors was always beautiful and a bit dangerous: a refuge but also a place of mystery. It's funny to her that we humans build our little roads and homes in this growing vastness as if we own the place. Parker like to paint those places where we have made ourselves known amid the wilderness. What drives her is to find an exciting way to tell about a place; to explore and honor this weird world.
Her current body of work depicts scenes from Texas, Vermont, Colorado, and Massachusetts; landscapes both stumbled upon and sought out from the past two years.
Visit artist's website - www.nolaparker.com