Noah Saterstrom
click on any image for details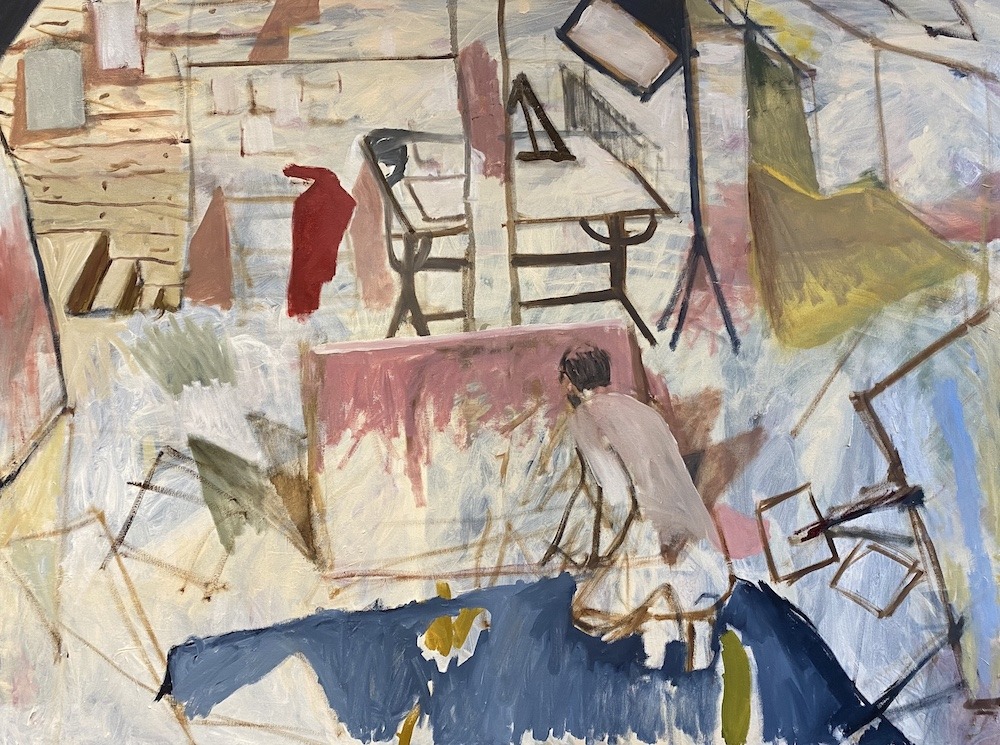 Studio Picture, 2020
oil on canvas, 36 x 48 inches, sold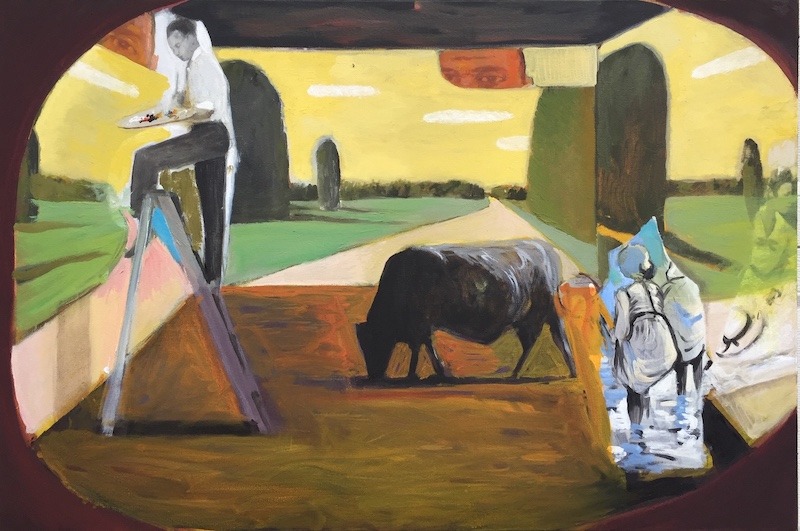 Sunken Trace
oil on canvas, 24 x 36 inches, sold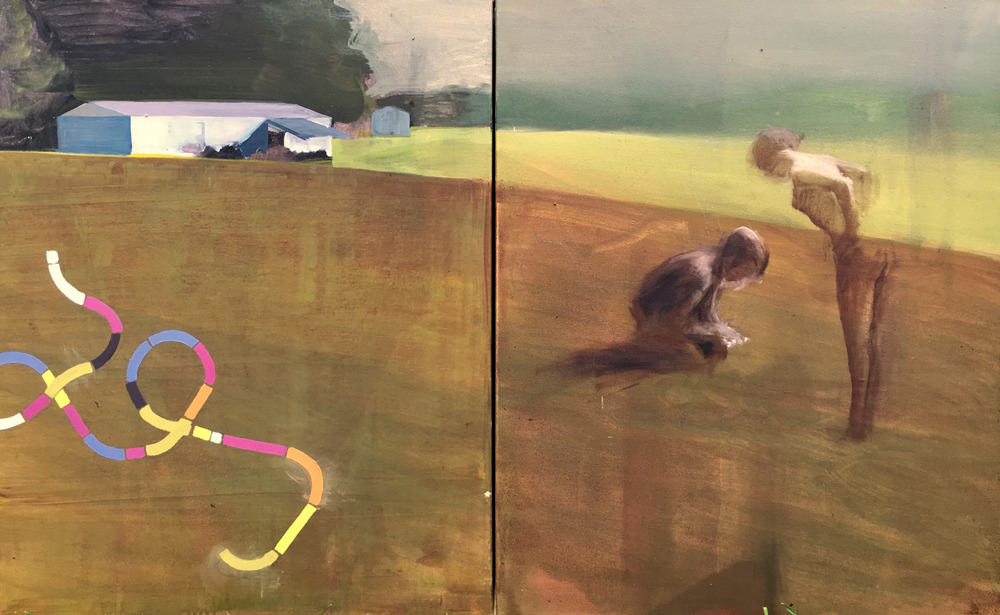 Farm
oil on canvas, 30 x 48 inches diptych, $3500
About the artist...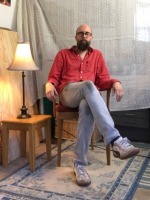 I aspire to a form of autobiography that allows for not only the concrete facts of the everyday(the details of my studio, the people and world around me, my ancestors) but also theimprovisational elements of intrusive thoughts, memories, myths, and metaphors.The figure has always been central to my interests as a painter. Unsettling ancestral narrativeshave long been a generative force in my work as well, and these paintings are part of a largerinquiry into how to both paint and ultimately discuss difficult stories. Whether I paint about myfamily's involvement in the cruel institution of slavery in Mississippi, or about the erasure of mygreat-grandfather due to his mental illness, the impulse is to use paint as a positive tool ofcommunication and exploration.
Raised in Mississippi and educated at Scotland's Glasgow School of Art, Noah Saterstrom'spaintings, drawings, and animations have been shown most recently in New Orleans, LA;Jackson, MS; Kingston, NY, Nashville, TN; Asheville, NC; New York, NY; Seattle, WA; Brooklyn,NY; Tucson, AZ and Glasgow, Scotland. He has collaborated with writers including LaynieBrowne, Anne Waldman, Julia R. Gordon, Joan Fiset, and Kate Bernheimer. He has publishedart-related essays and articles and was a regular contributor to Nashville Arts Magazine. Hispainting "Road to Shubuta" was acquired by the Mississippi Museum of Art in 2018. Hispainting "Maeve" is the cover of Ann Patchett's newest book, The Dutch House (Harper Collins, 2019).
Saterstrom's work resides in private and public collections throughout the United States as wellas Canada, Scotland, England, South Africa, Australia, Singapore, Japan, and Panama. He hasbeen Artist-in-Residence for HRH Prince Charles at Holyrood Palace in Edinburgh, Morris andSpottiswood in Glasgow, the Virginia Center for Creative Arts, and Exploded View Microcinema in Tucson. His paintings are widely collected by the Ritz-Carlton New Orleans and the WestinJackson. He lives in Nashville with his wife and three kids.
Visit artist's website - www.noahsaterstrom.com