MaryBeth Karaus Portfolio Box
Spring Flowers, SOLD
The spring of 2020 was so uncertain and the pandemic was hanging over us like a dark cloud. In middle March here in Ohio, winter days are gray and cold. As the weeks went by, the fear and anxiety continued but outside miraculously the spring flowers came out of the ground as they usually do. It was so comforting and each day I was able to have fresh flowers on my still-life stand. First the daffodils, then the peonies and then the roses. I found this quote from the botanist Dr. Robin Wall Kimmerer that speaks to me and this time period.
"The exchange of love between earth and people calls forth the creative gifts of both. The earth is not indifferent to us, but rather calling for our gifts in return for hers-the reciprocal nature of life and creativity."
Collection comes in handmade engraved clamshell box with museum gloves and artist statement.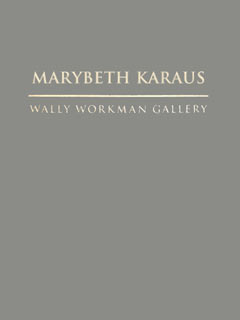 click on any image below for details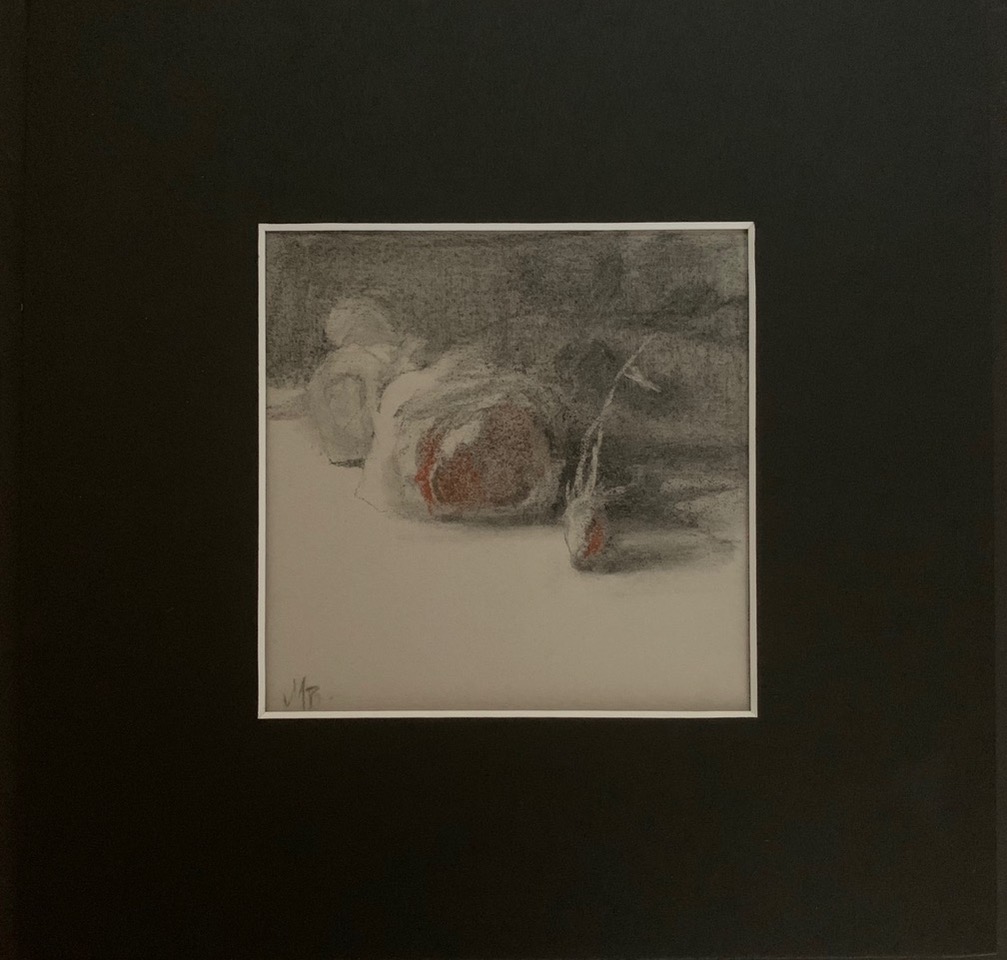 Rose Darlings, Sketch, 2020
charcoal on paper, 4x4 inches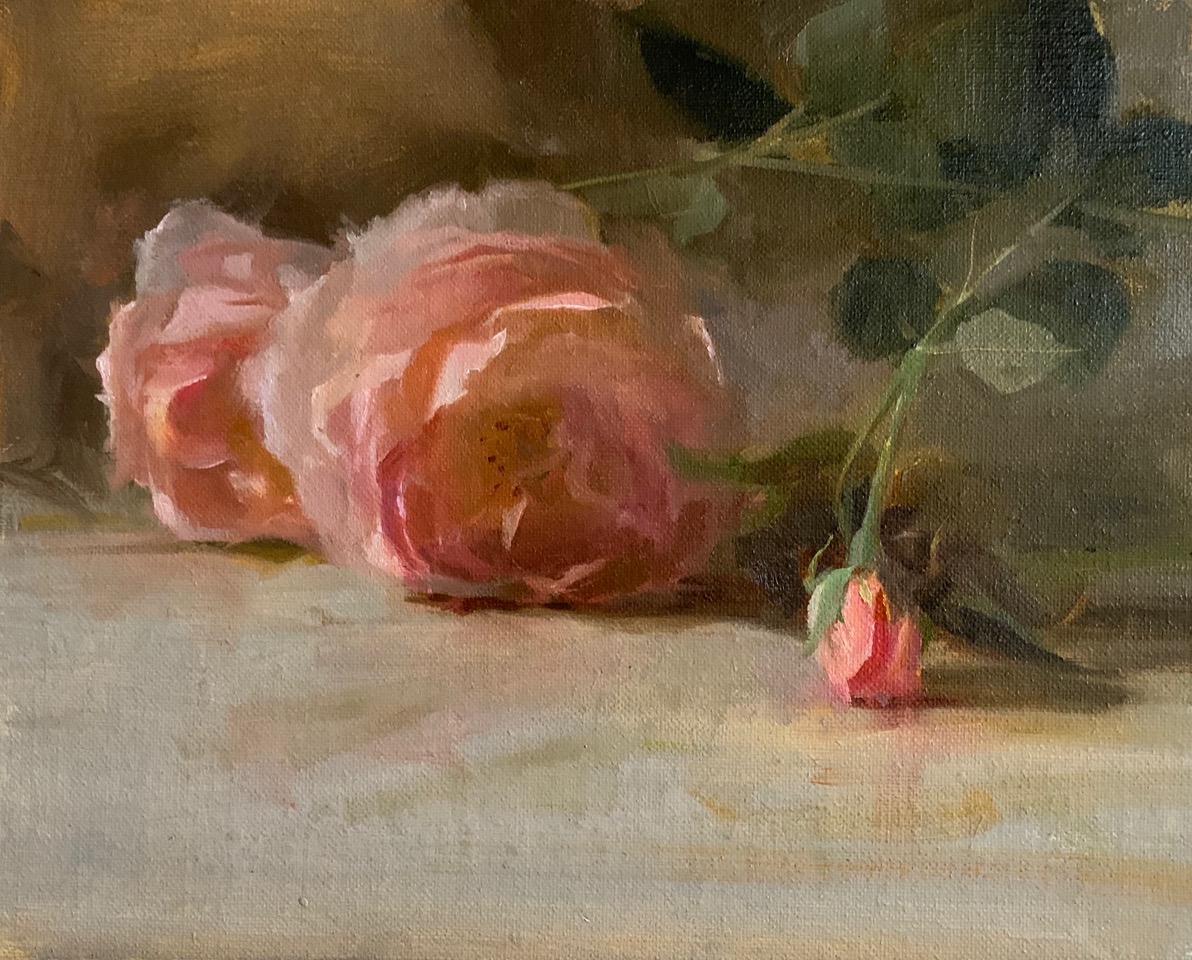 Rose Darlings, 2020
oil on linen, 8x10 inches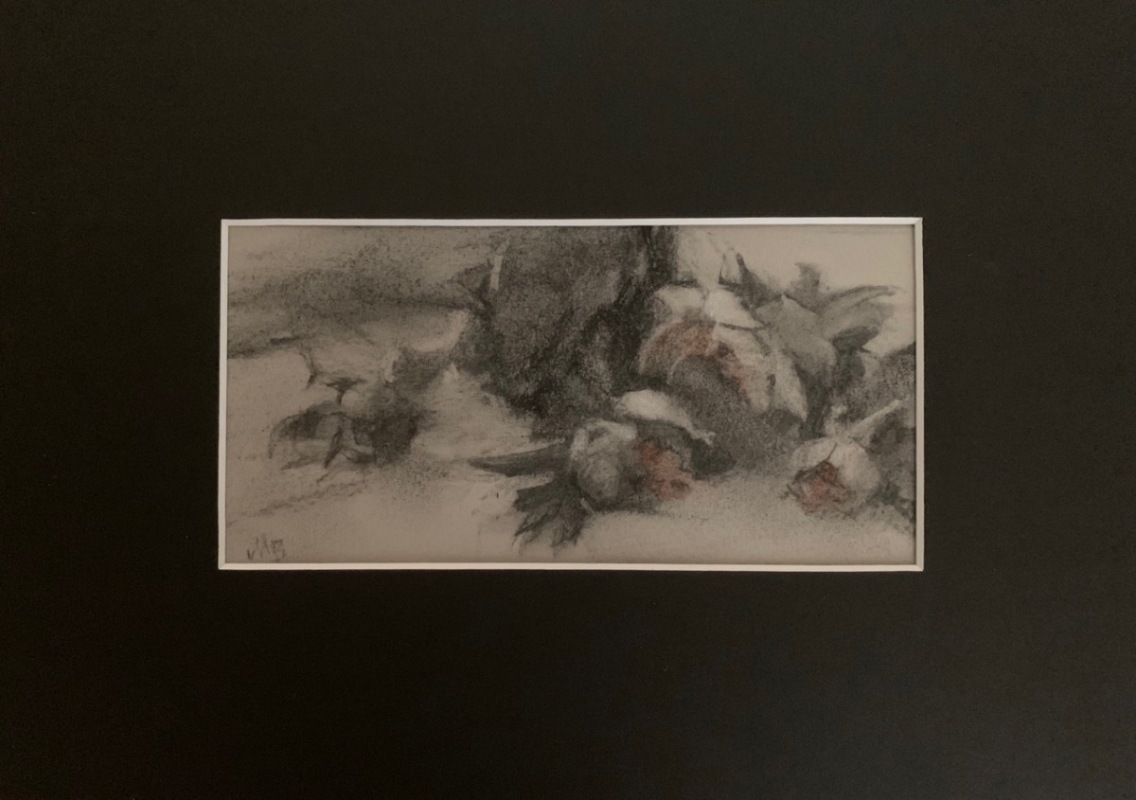 Fleeting Beauty, Sketch, 2020
charcoal on paper, 3x6 inches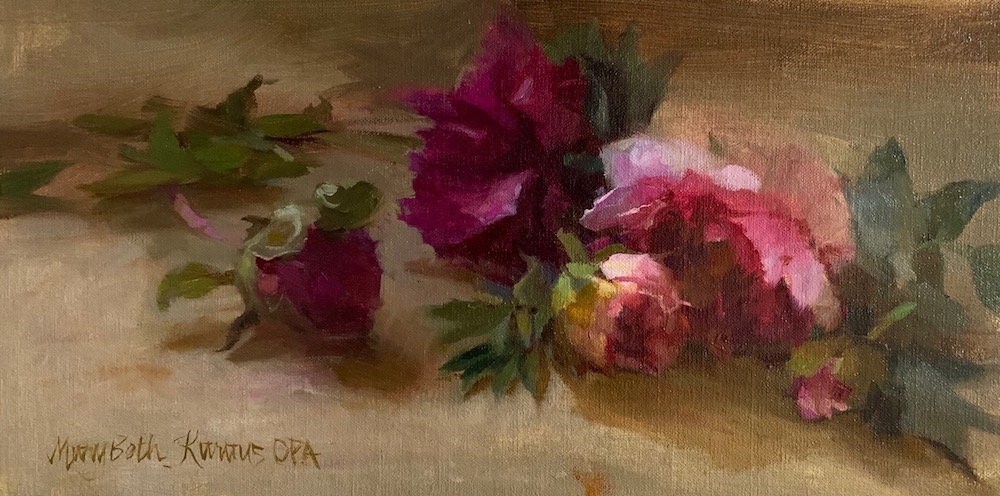 Fleeting Beauty, 2020
oil on linen, 8x16 inches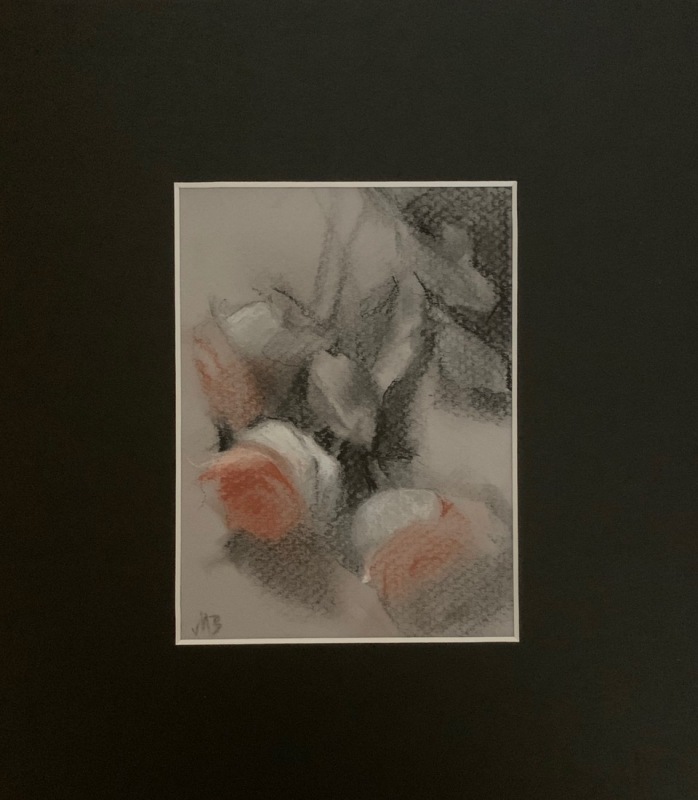 Rose Love, Sketch, 2020
charcoal on paper, 5 x 3.5 inches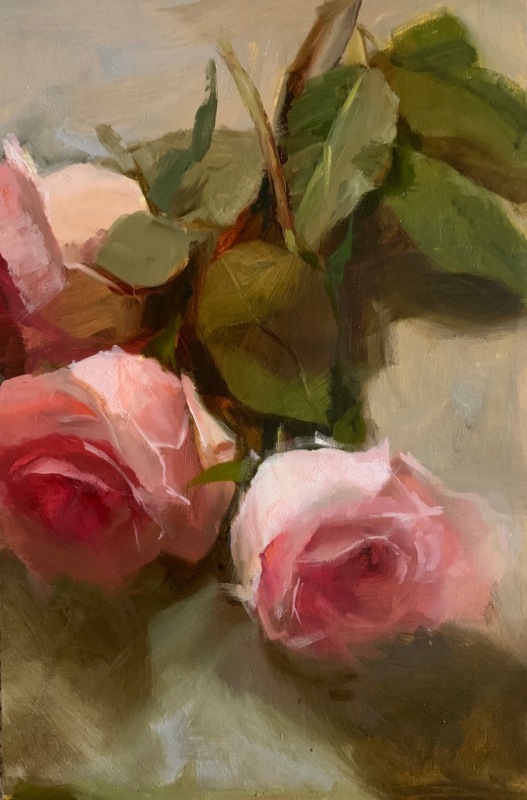 Rose Love, 2020
oil on linen, 12x8 inches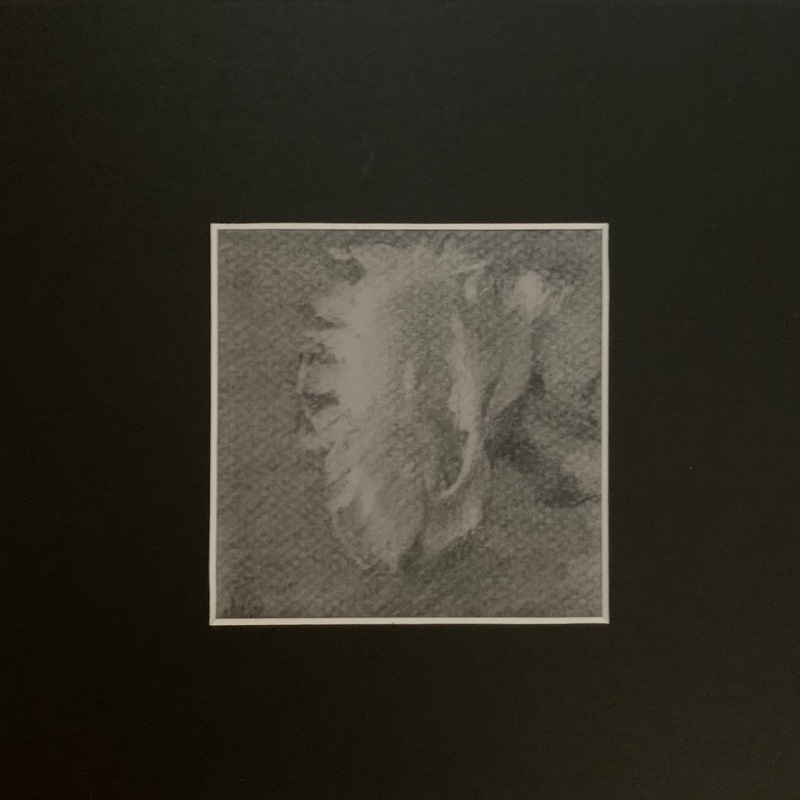 Single Peony, Sketch, 2020
charcoal on paper, 3.5 x 3.5 inches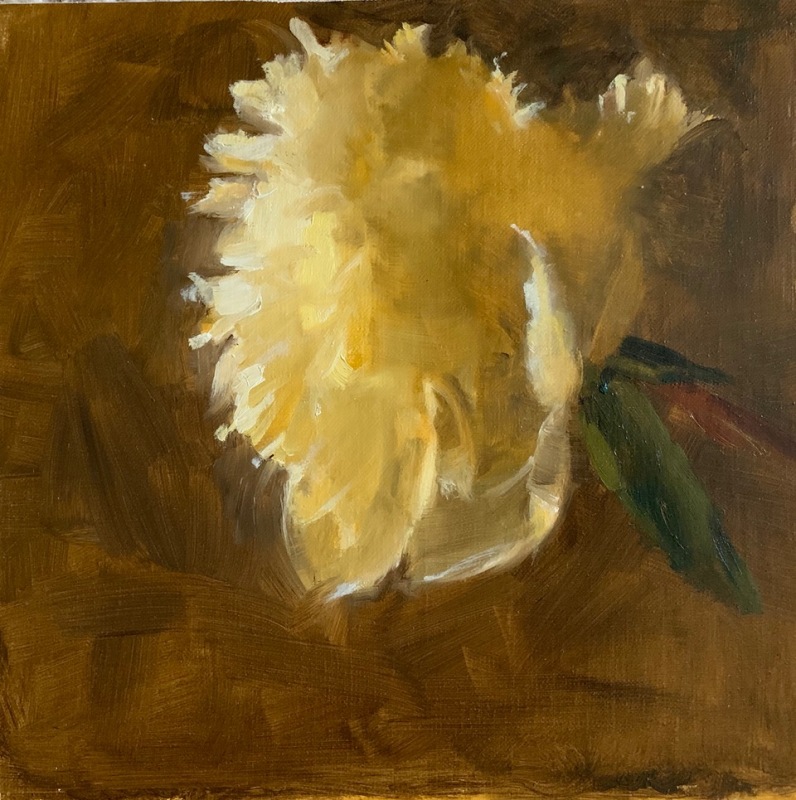 Single Peony, 2020
oil on linen, 8x8 inches