Kathryn Polk Portfolio Box
The Quarantine Sketches 2020 SOLD
My personal discipline is to make a drawing everyday despite my mood or situation. I began this practice over 20 years ago. I keep an ample supply of sketchbooks nearby in a variety of size formats, as small as 3"x 8" to a larger 12"x16".
These rough sketches are intended as research for potential lithographic editions.
My sketchbook is not bound by as many rules as my lithographic editions with the exception that all the materials used are archival (from paper, watercolor, gouache, ink, graphite and mounting paste). I give myself total freedom to draw unconventionally and experimentally. No previous drawings are too sacred to be cut into and re-collaged into new compositions. Therefore I embrace collaging, mono-printing, pochoir, erasure, mixing mediums, recycling old print proofs and a variety of other materials.
This set of sketches deals primarily with events that have occurred in my life over the course of the past 9 months. The themes are varied from political views and personal insights of recent events and social sacrifices. My sketches extend their purpose from being an artistic research tool to a means of catharsis. The process of drawing has helped me to process and navigate my current situation.
As my lithographs reflect the world through the eyes of the women in my family, so does my sketchbook. The narratives change and evolve constantly.
Drawing Suite comes in handmade engraved clamshell box with museum gloves and artist statement.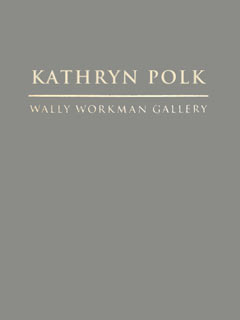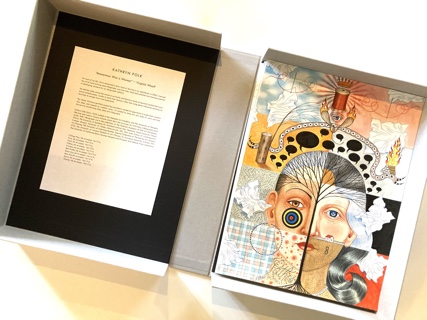 click on any image below for details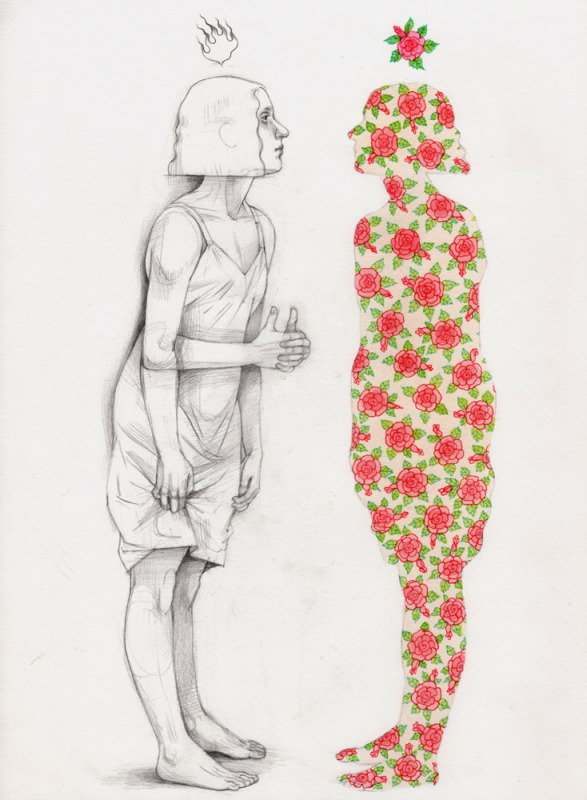 Hope vs Hopeless, 2020
pen, ink, graphite and colored pencil on paper, 16x12 inches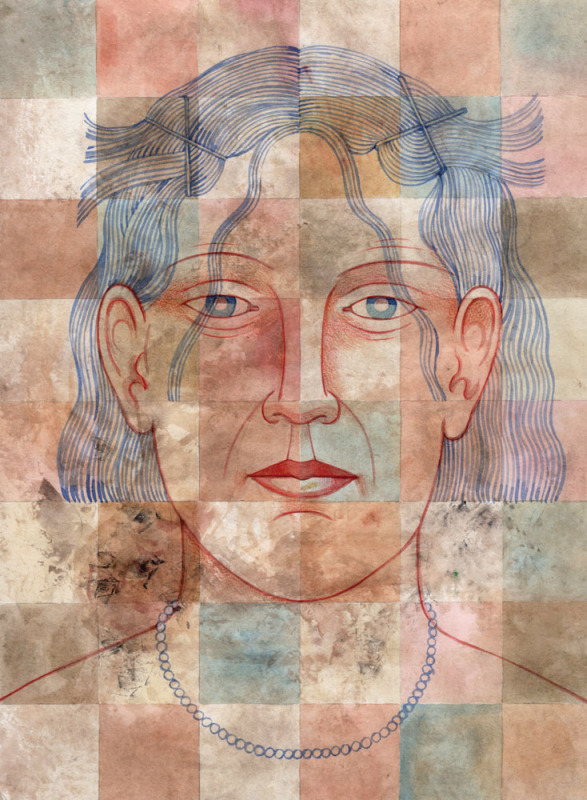 Grid, 2020
watercolor, pen and ink on paper, 16x12 inches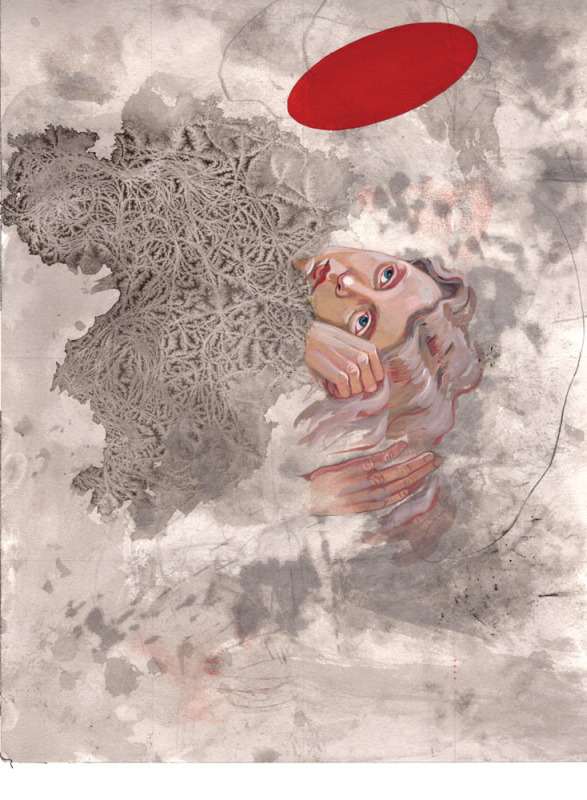 ?, 2020
walnut ink and gouache on paper, 16x12 inches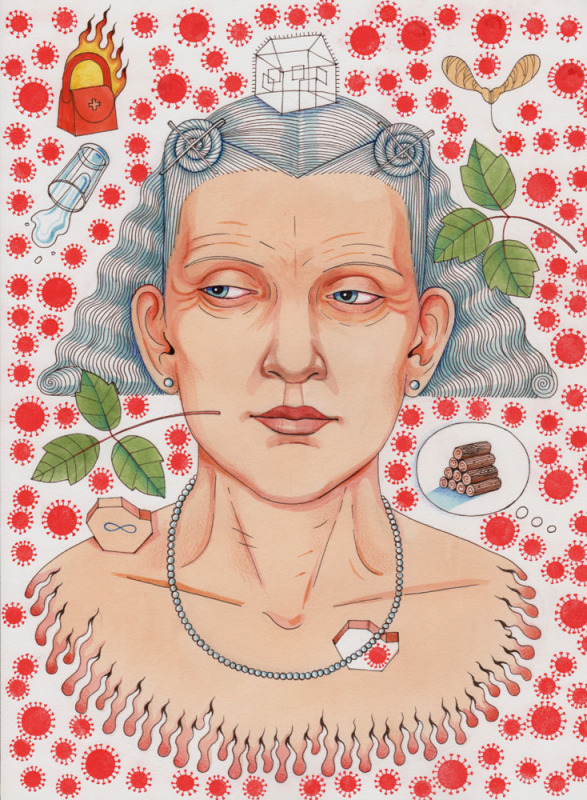 ...all the better to see you with, 2020
pen, ink, pencil and watercolor on paper, 16x12 inches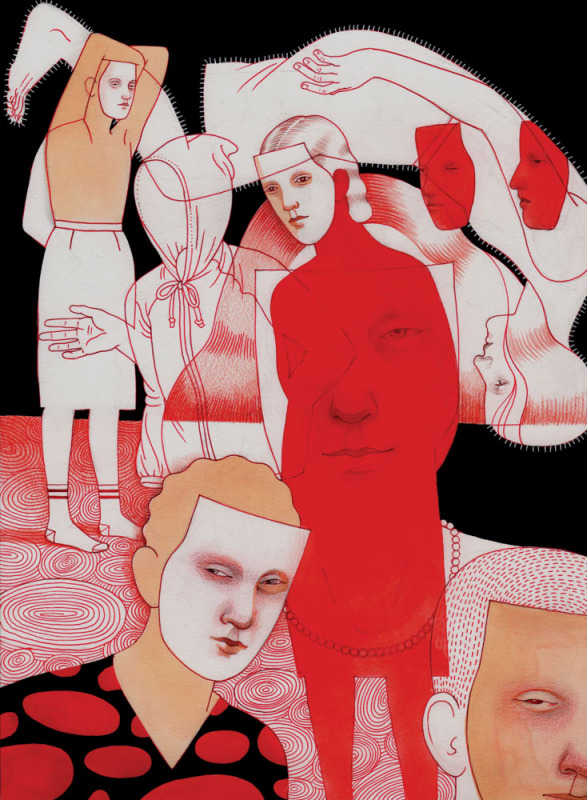 Red, 2020
pen, ink, pencil, gouache and watercolor on paper, 16x12 inches
Faberge Me, 2020
pen and ink on paper, 16x12 inches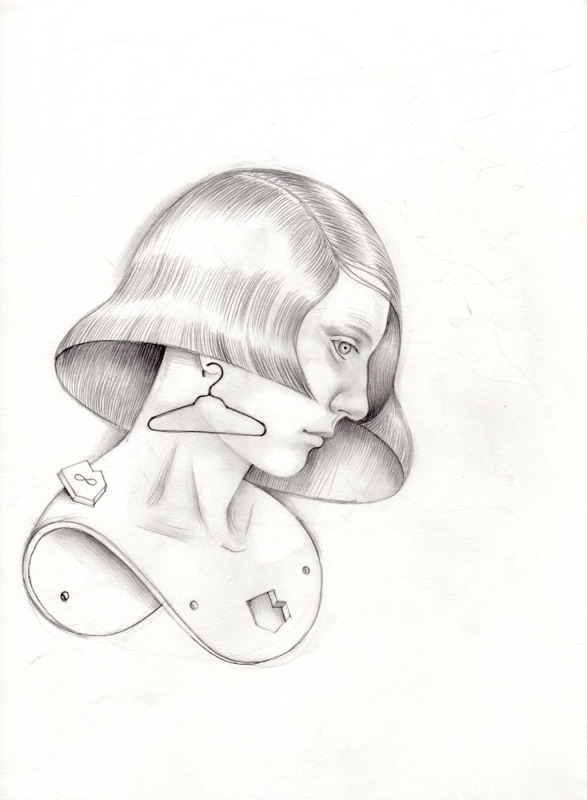 Supreme Court, 2020
graphite on paper, 16x12 inches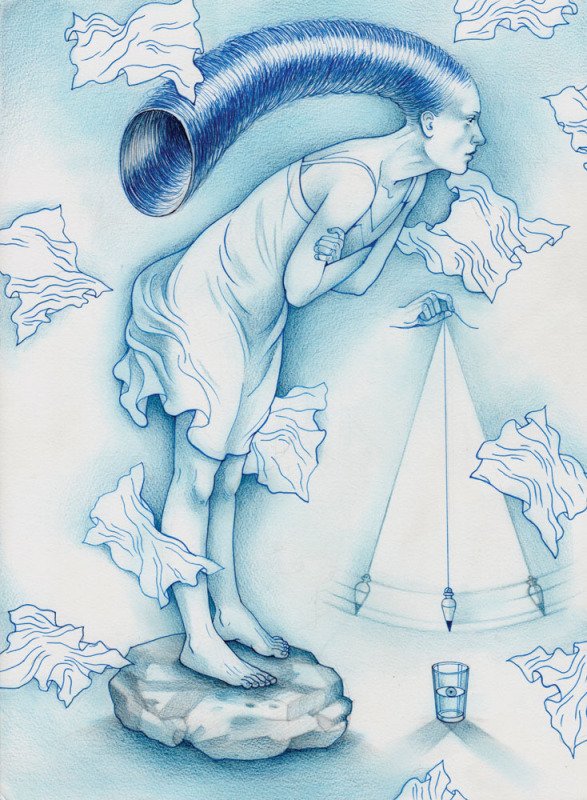 Tornado Warning, 2020
pen, ink, pencil and watercolor on paper, 16x12 inches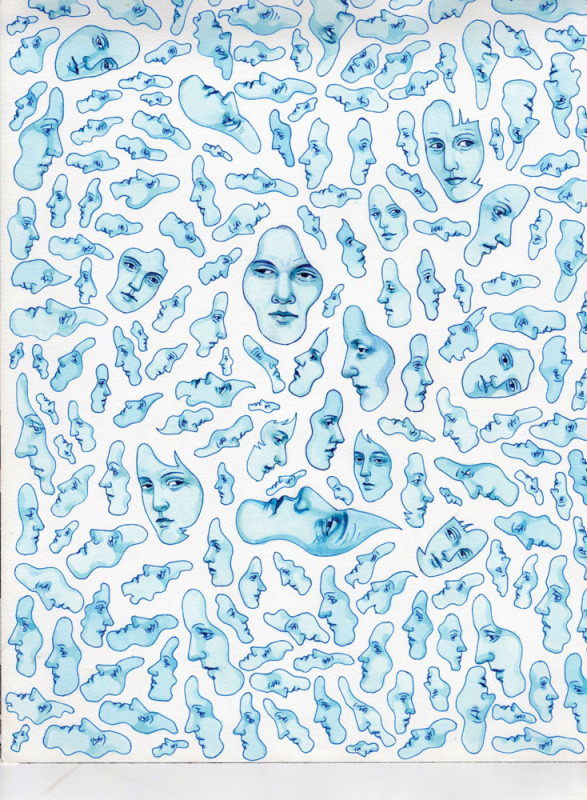 55% White Women, 2020
pen, ink, pencil and watercolor on paper, 16x12 inches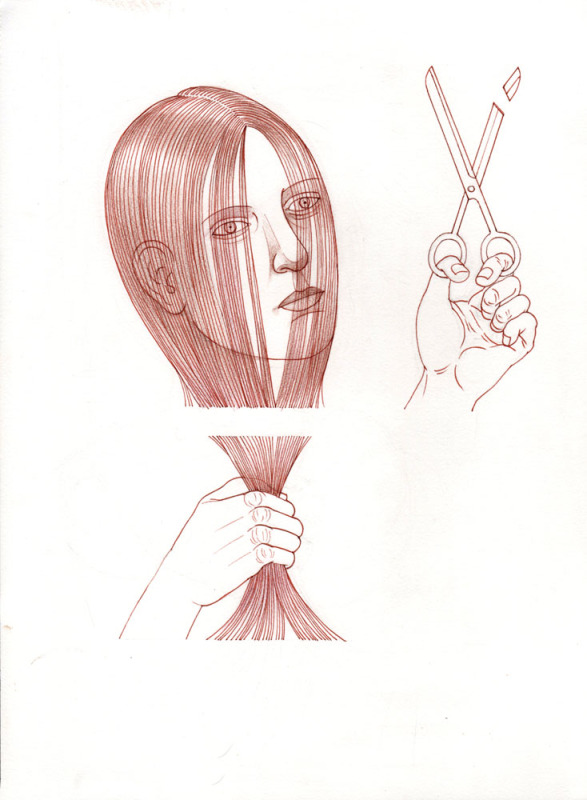 The Covid Cut, 2020
pen and ink on paper, 16x12 inches