John Adelman
click on any image for details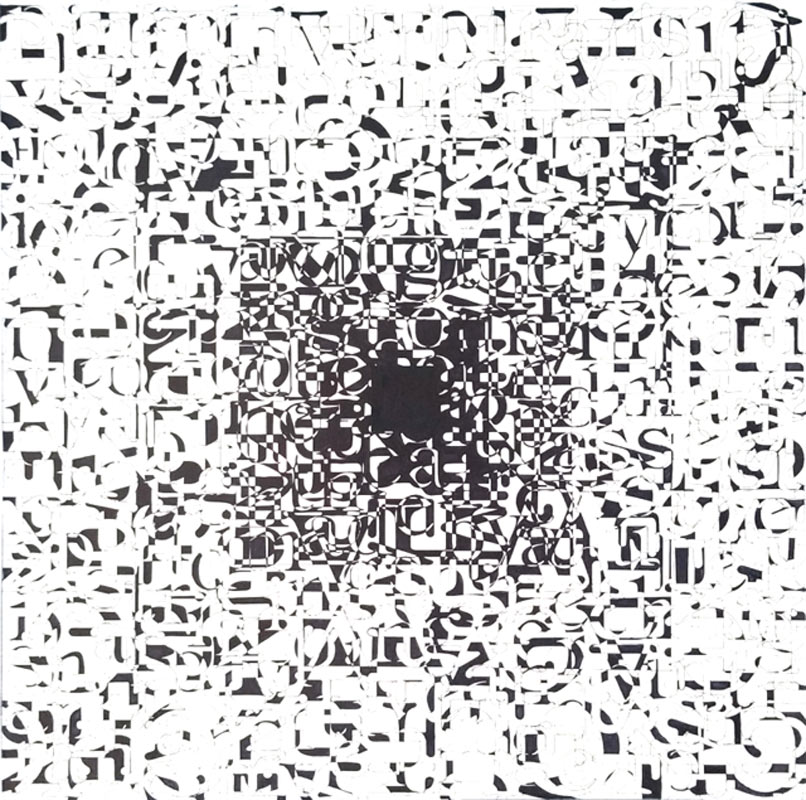 Pinfoil, 2022
pigment pen and acrylic on canvas , 24 x 24 inches, sold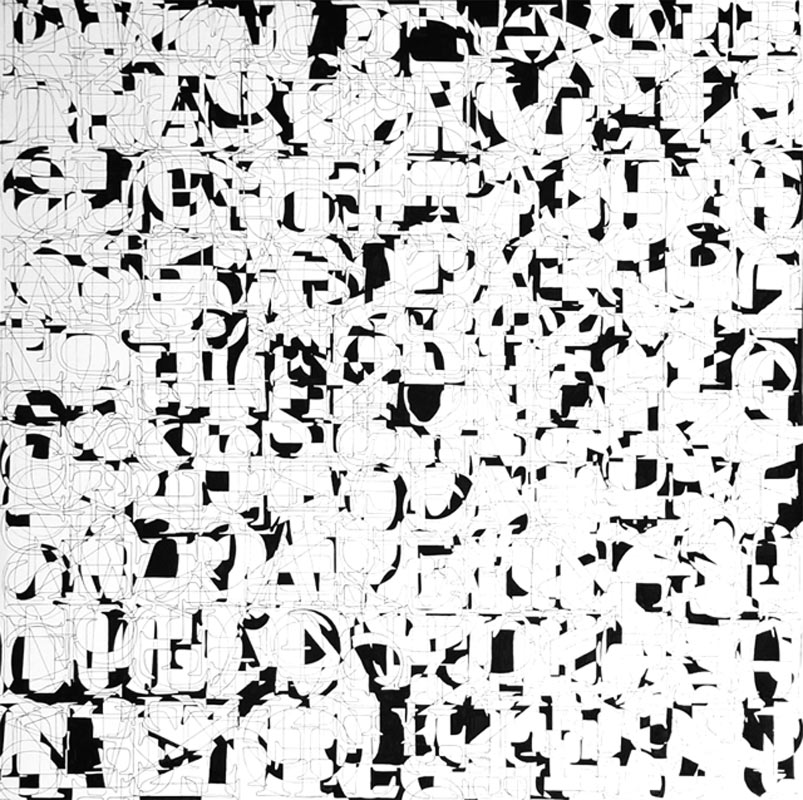 Pinguefy, 2022
pigment pen and acrylic on canvas , 36.25 x 36 inches, sold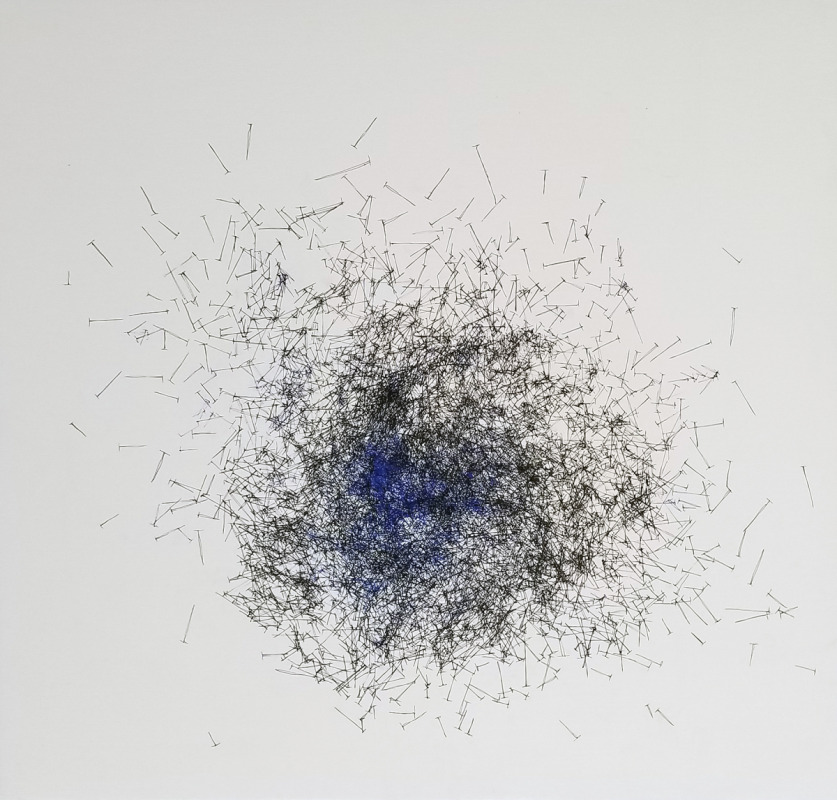 7,012, 2020
ink and acrylic on canvas, 24 x 25 inches, $1950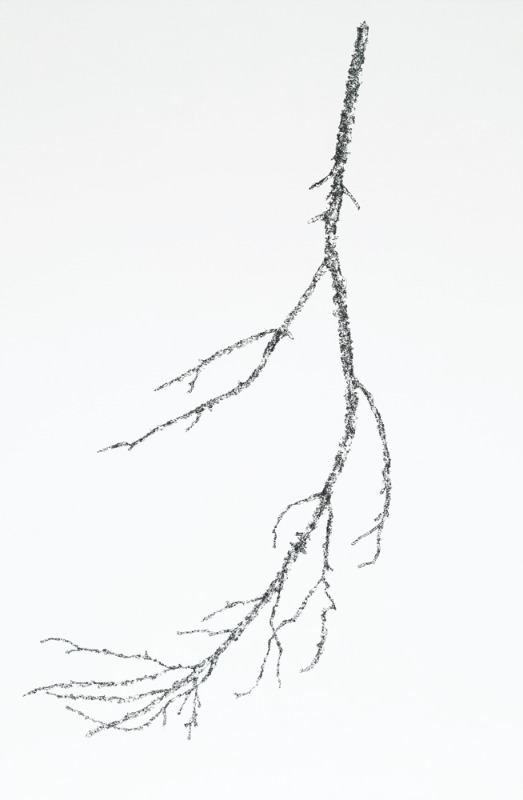 14,354 Bits of Bark From a Tree, 2019
pigment pen on acrylic on canvas, 48 x 32 inches, sold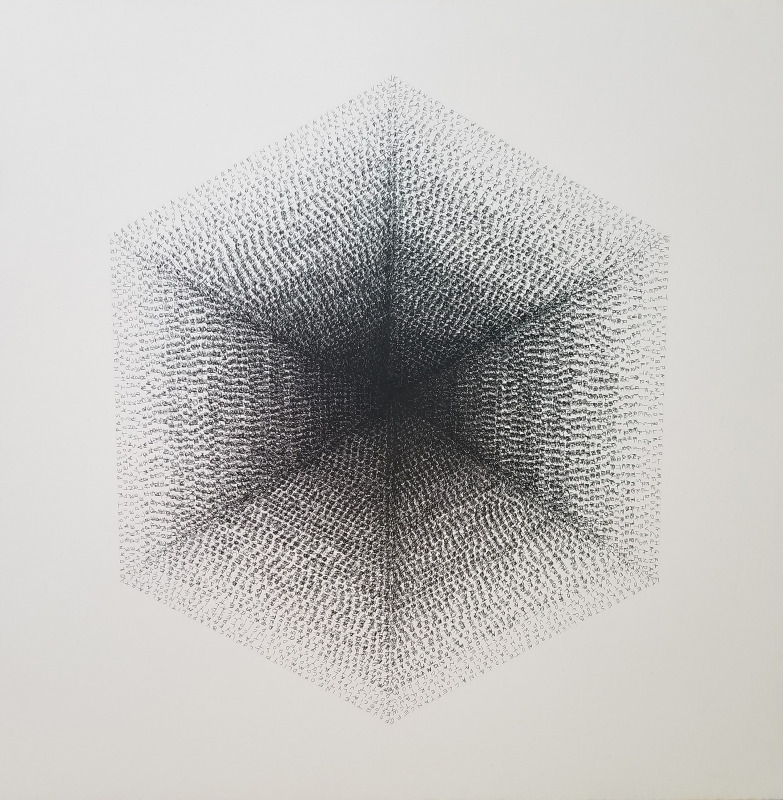 Parlimental, 2018
ink on canvas, 33 x 33 inches, sold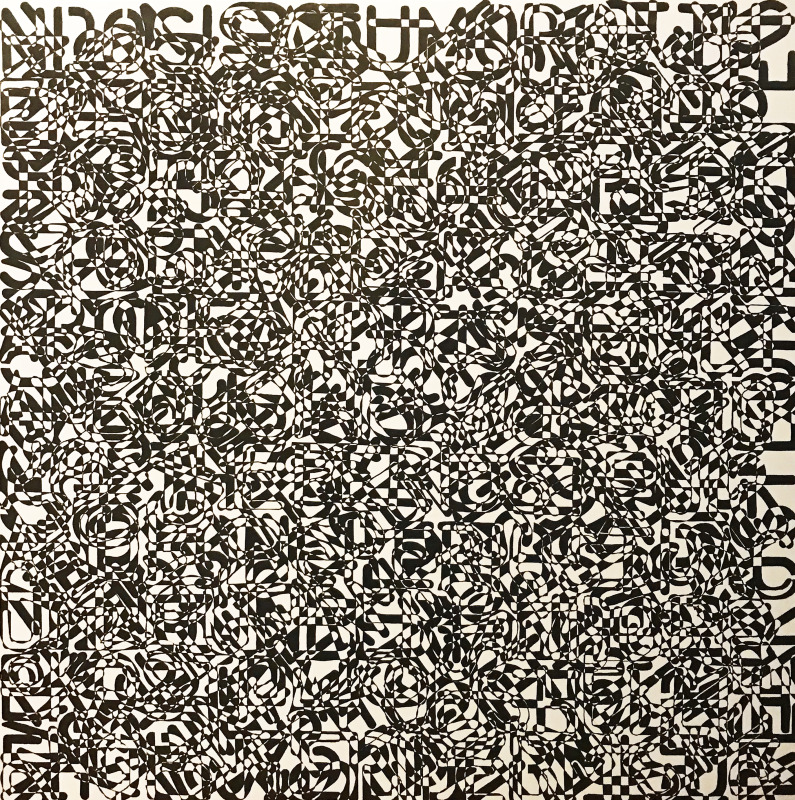 Perioplic, 2019
pigment pen on acrylic on canvas, 24 x 24 inches, sold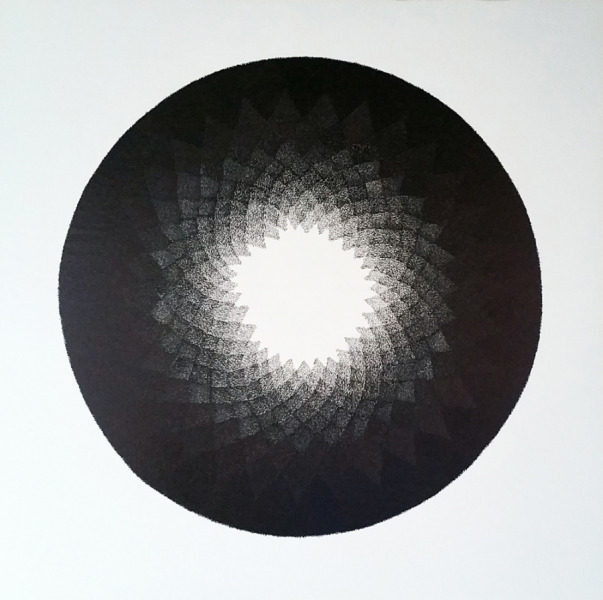 Montanistie, 2017
gel ink on canvas, 40 x 40 inches, $4500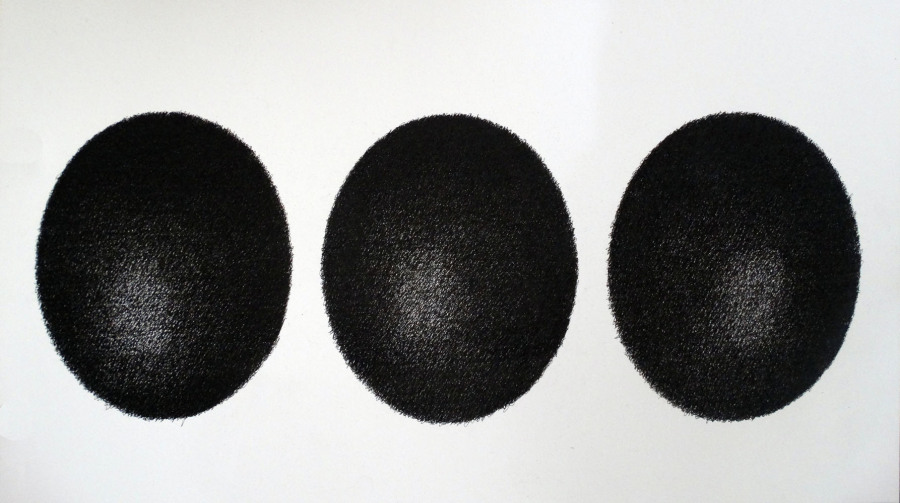 Hansard, 2014
black gel ink on museum board, 18.5 x 32 inches unframed, $1500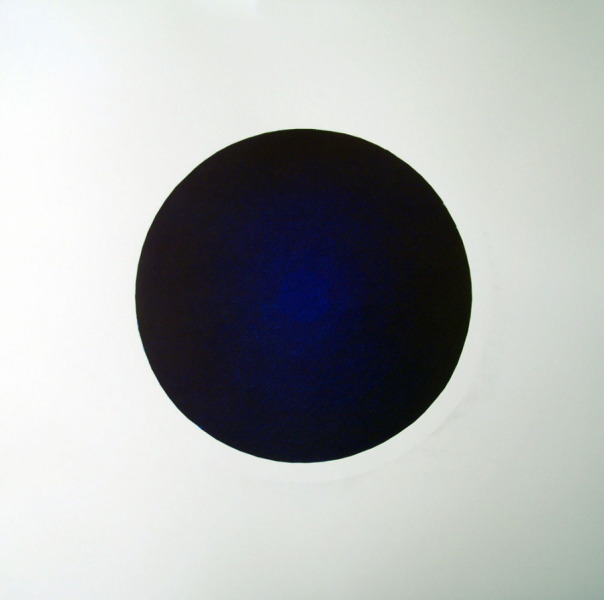 Flank, 2013
blue & black gel ink on stonehenge paper, 30 x 29 inches unframed, $2500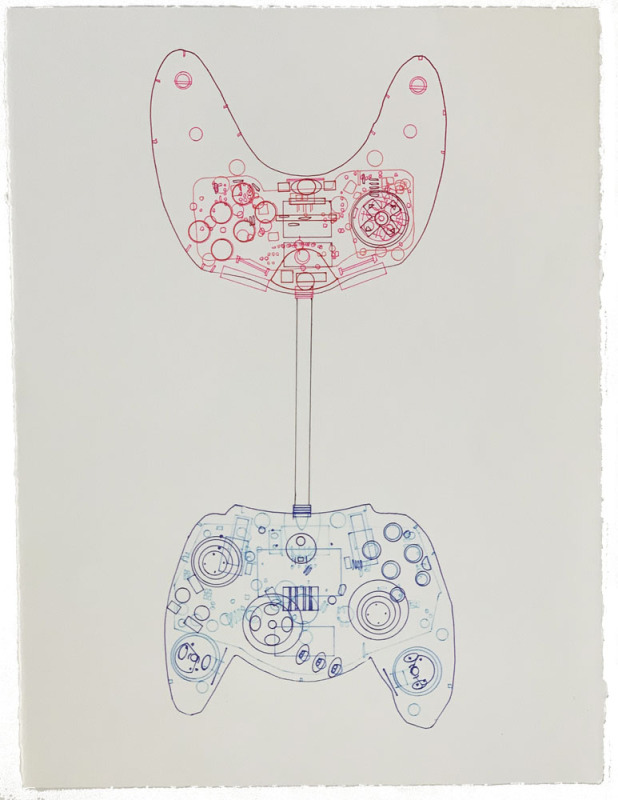 Joystick II (Head to Head)
ink on paper, 16x12 inches unframed, $650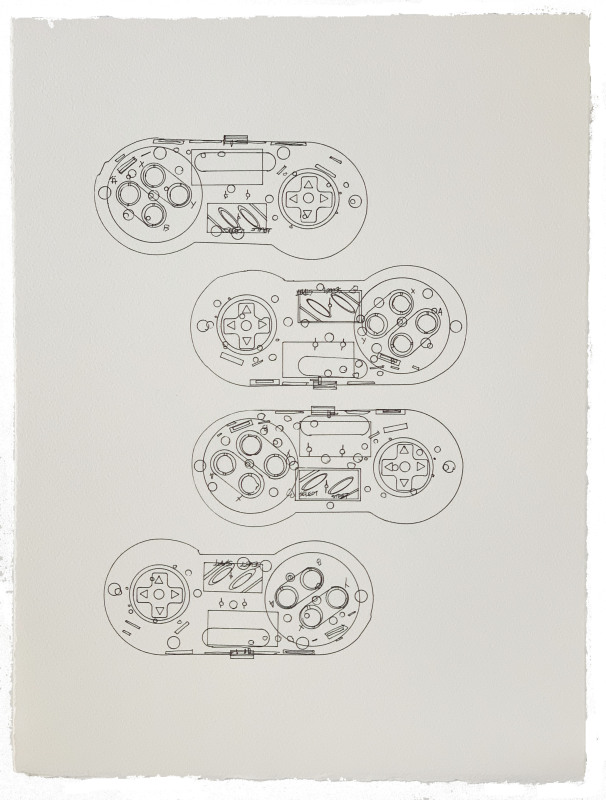 Handheld Series V, 2020
ink on paper, 16x12 inches unframed, $650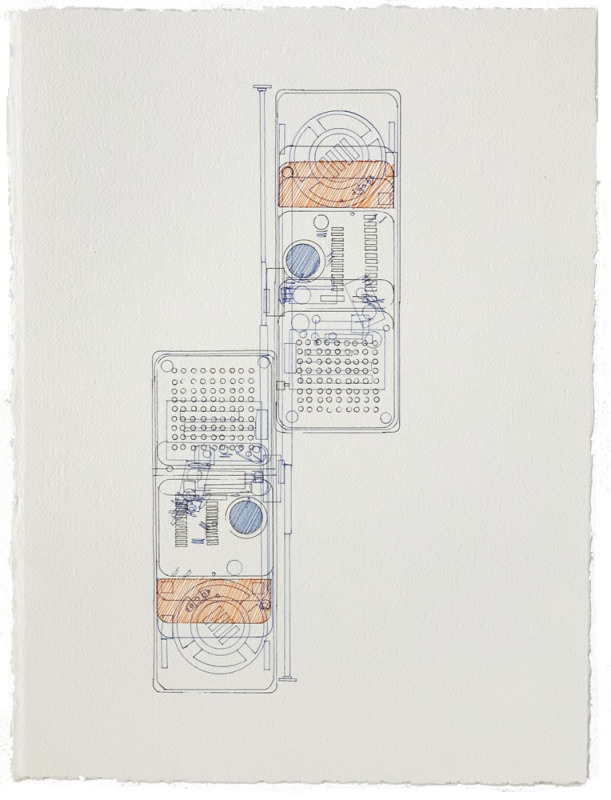 Handheld Series XIII, 2020
ink on paper, 16x12 inches unframed, $650
About the artist...
Learn more about John Adelman and his practice in this Bold Journey interview.
Read the 2018 Voyage Houston interview with Adelman here.
Take a virtual tour of Adelman's 2016 two-person show here.
My drawings emphasize that conceptual forethought and process are equal to the final product. The paintings/drawings are diverse in scale, subject, and resources, and all created in a formula driven manner. They are an ode to the component. Each work uses a single resource, focusing on specific quantities, such as an unabridged dictionary, studio contents, or a selection of televisions. The component, through a variety of methods, is culled from the resource and coupled with a set of variables. Through a prescribed numerical or alphanumeric transposition system, the drawing is realized. This reveals an order and structure amongst the chaos, happenstance and improbability. While a work is in progress, I attempt to remove the activities associated with aesthetic concerns. Instead, I concern myself with those decisions at the moment of its conception. I then allow the formula to nurture the work to its final conclusion.
Among the variety, there exists three stable systems used throughout all the work. Materially constant is the use of gel ink pens. A commonplace utilitarian material intrinsically devoid of any Art capacity. The compounded layers produce rich luxuriant surfaces belying and transcending the utilitarian material. Third, a conceptually imbued process of identifying the individual component's uniqueness and capitulation to the whole.
When working with text, the only resource used is the 1979 Unabridged Encyclopedic Webster's Dictionary. I write the word and definition(s) until the formula is complete. The word that directly follows that last word of the previous piece becomes the new work's title. The title word's definition is changed from the meaning ascribed it by the English language to a definition on how this particular work is structured...
Visit artist's website - thejohnadelman.com