Janel Jefferson
click on any image for details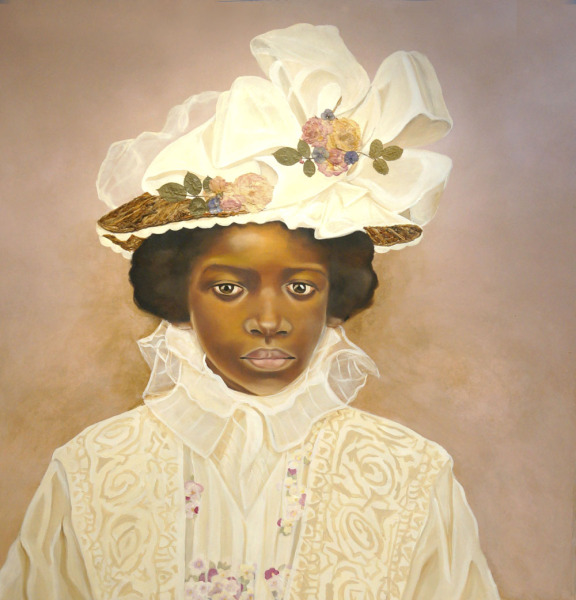 Pinky, 2014
acrylic, pastel and dried foliage on paper, 53 x 49, 60 x 56 inches framed, sold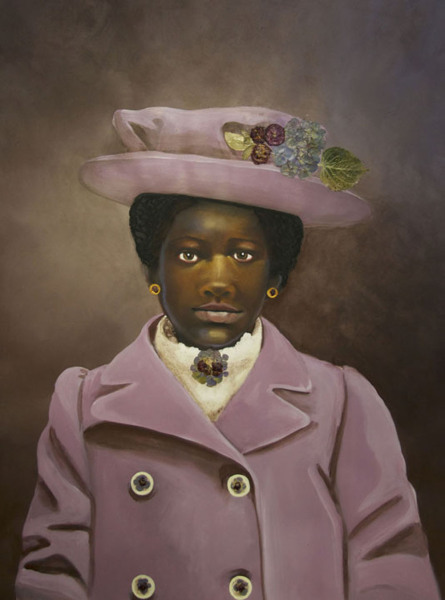 Lula, 2014
acrylic, pastel and dried foliage on paper, 51 x 38 inches, $3600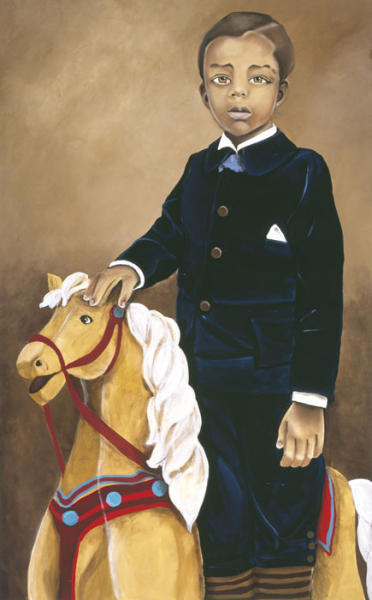 Rufus
mixed media, 69 x 43 inches unframed, sold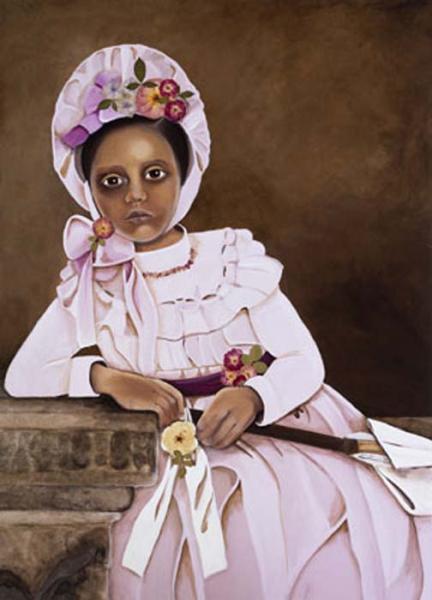 Josephine, 2010
acrylic, charcoal, & dried flowers on paper, 66 x 48 inches, $4500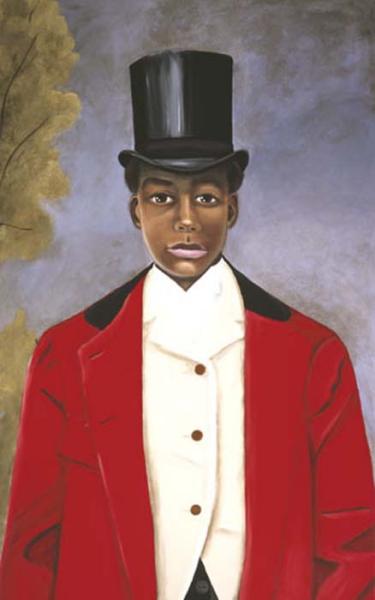 Cornelius, 2010
acrylic & charcoal on paper, 66 x 48 inches, $4500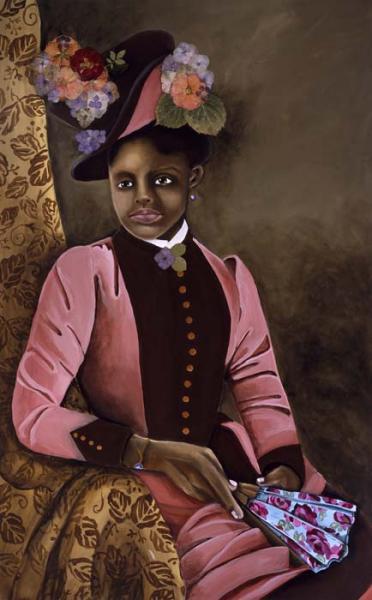 Lucinda, 2010
acrylic, charcoal, & dried flowers on paper, 67 x 41.5 inches, $4400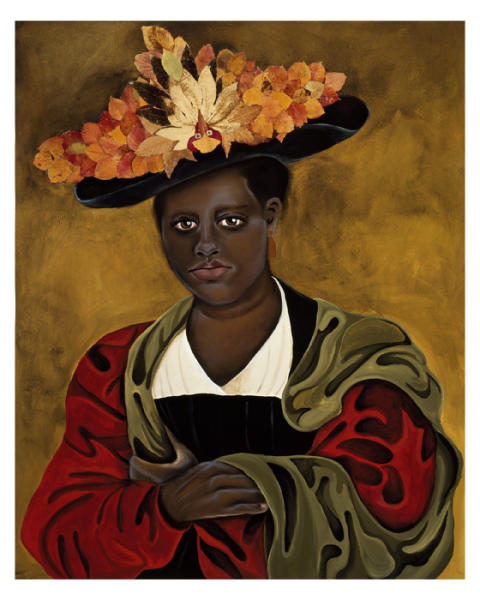 Elizabeth, 2010
acrylic, charcoal, & dried flowers on paper, 64 x 52 inches, $4700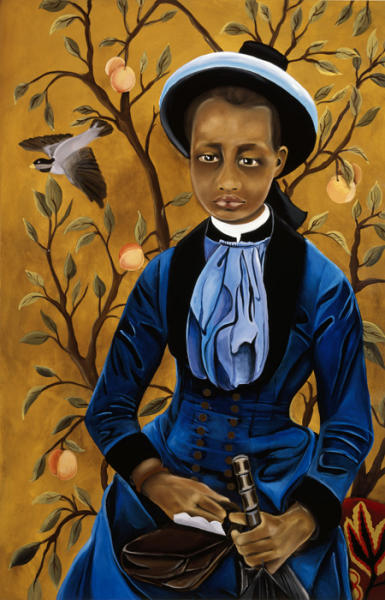 Abigail, 2010
acrylic & charcoal on paper, 65 x 42 inches, $3700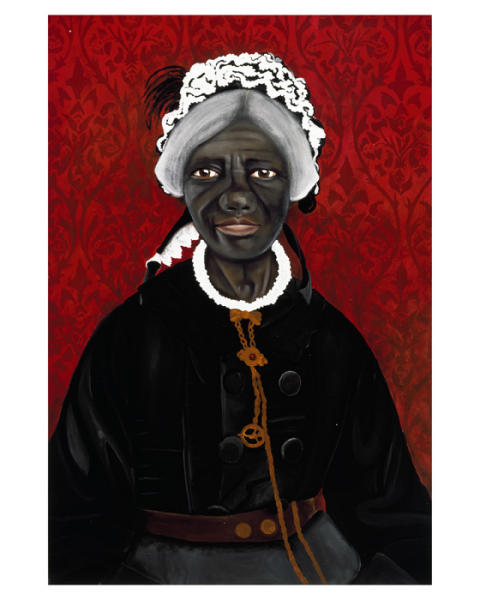 Wilhelmenia, 2010
acrylic & charcoal on paper, 61 x 40.5 inches unframed, $3000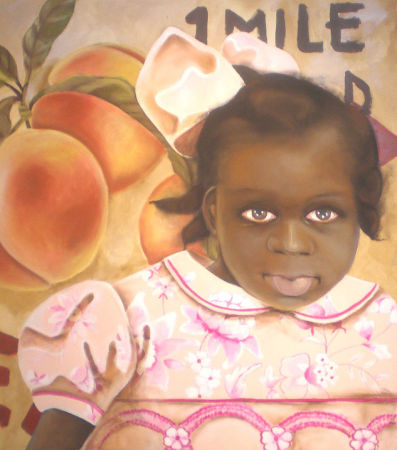 Peaches, 2009
mixed media, 51 x 46 image, 57 x 52 inches framed, $3500
About the artist...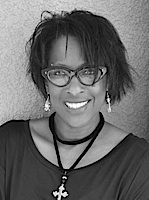 Read the article on Janel Jefferson's show 2014 in The Austin-American Statesman here.
Take a virtual our of Janel Jefferson's 2014 show here.
Listen to Janel's interview on "In Black America" for KUT here.
Watch Janel's interview for "Juneteenth Jamboree" for PBS here.
Janel Jeffersons use of color, texture, and form creates captivatingly haunting portraits that lend a glimpse into a past. Whimsical or serious, the eyes of her subjects reflect the depth of their collective experience.
Janel was born in Anchorage, Alaska, raised in San Antonio, Texas. In 1986, Janel received a BFA in Studio Art from Southwest Texas State University in San Marcos, Texas (currently known as Texas State University). When shes not traveling around the globe, climbing Kilimanjaro, trekking to base camp Mt. Everest or hiking on Easter Island, Janel resides in Austin, Texas.