Helmut Barnett
click on any image for details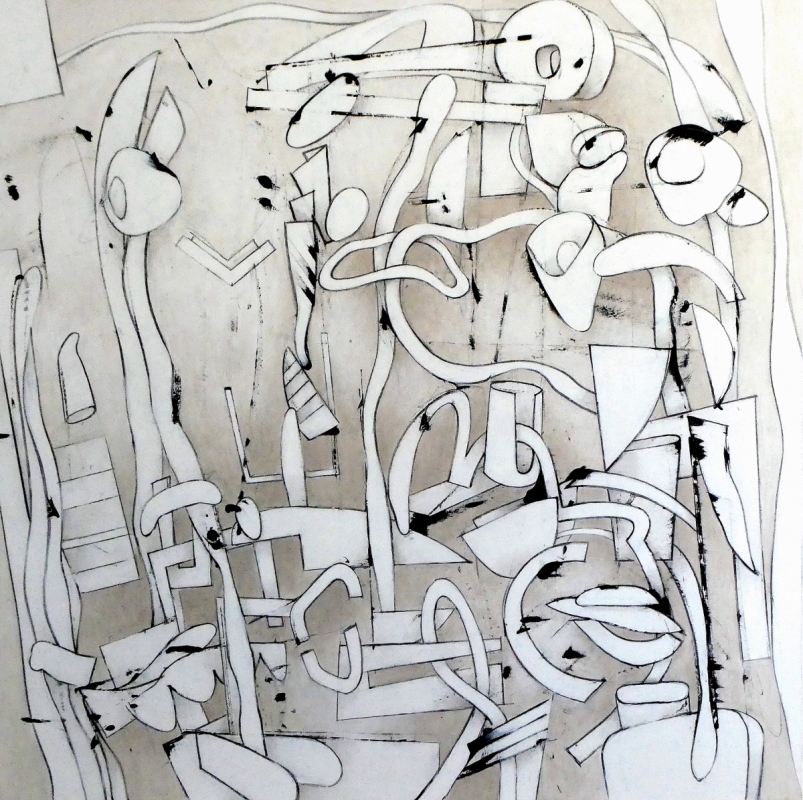 Neutral State, 2022
acrylic on canvas, 60 x 60 inches, $7800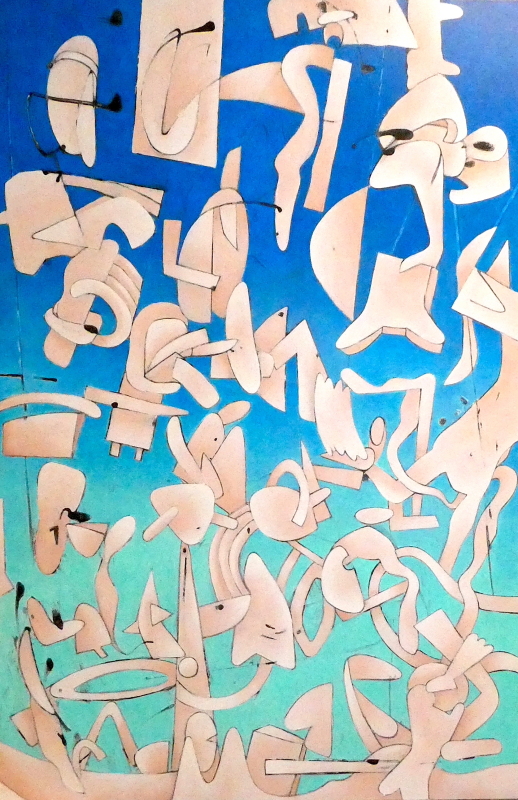 Deciphered, 2022
acrylic on canvas, 60 x 36 inches, $5200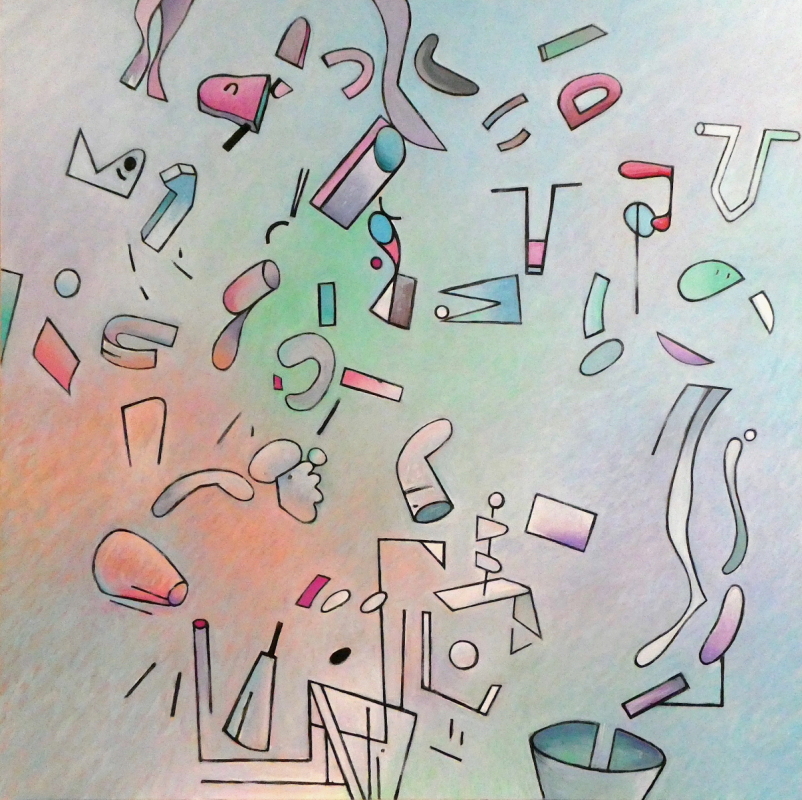 Playlist, 2022
acrylic on canvas, 48 x 48 inches, $5200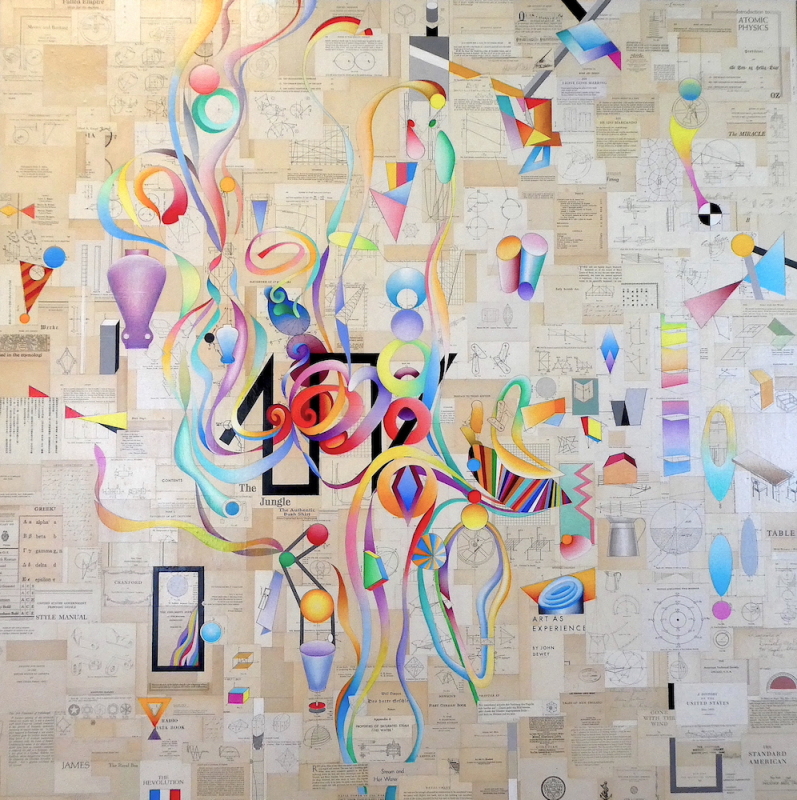 Rokoko Rodeo, 2021
acrylic on collage on board, 60 x 60 inches, sold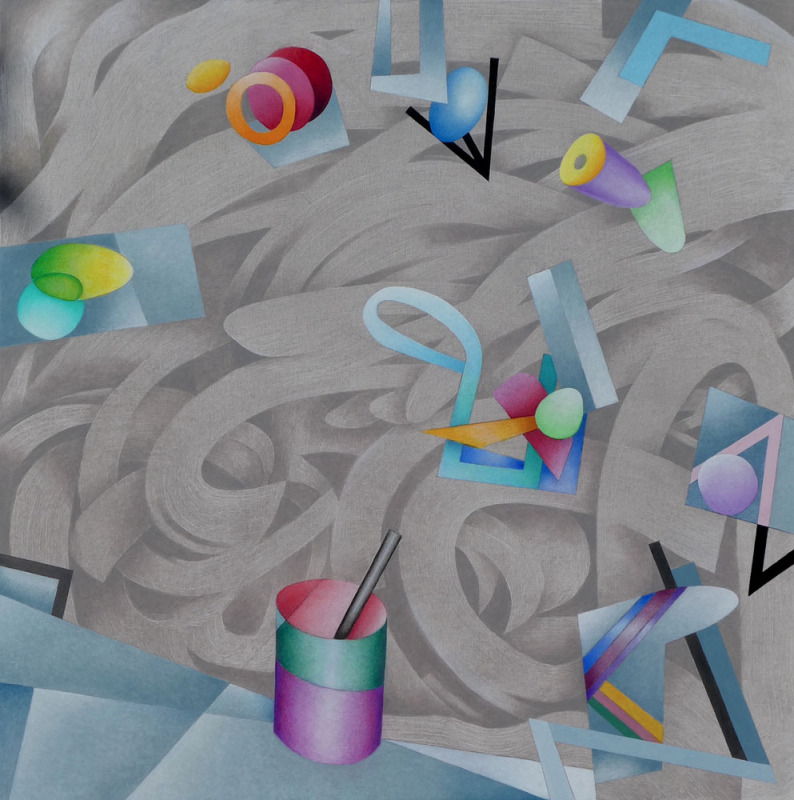 Swept Away, 2021
acrylic on canvas, 36 x 36 inches, $3800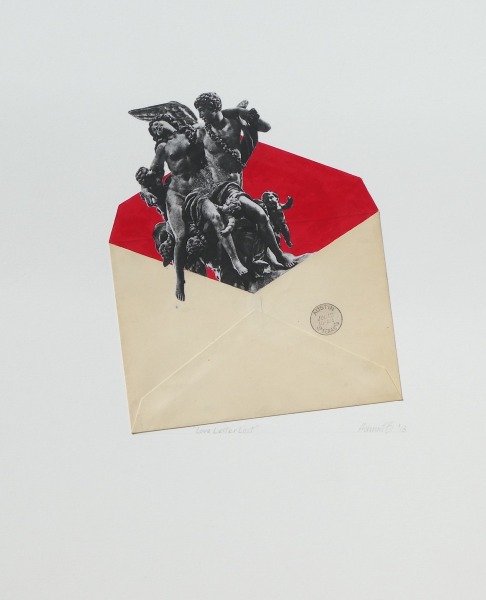 Love Letter Lost, 2018
collage on board, 18 x 14 inches, 22 x 18 inches, $1100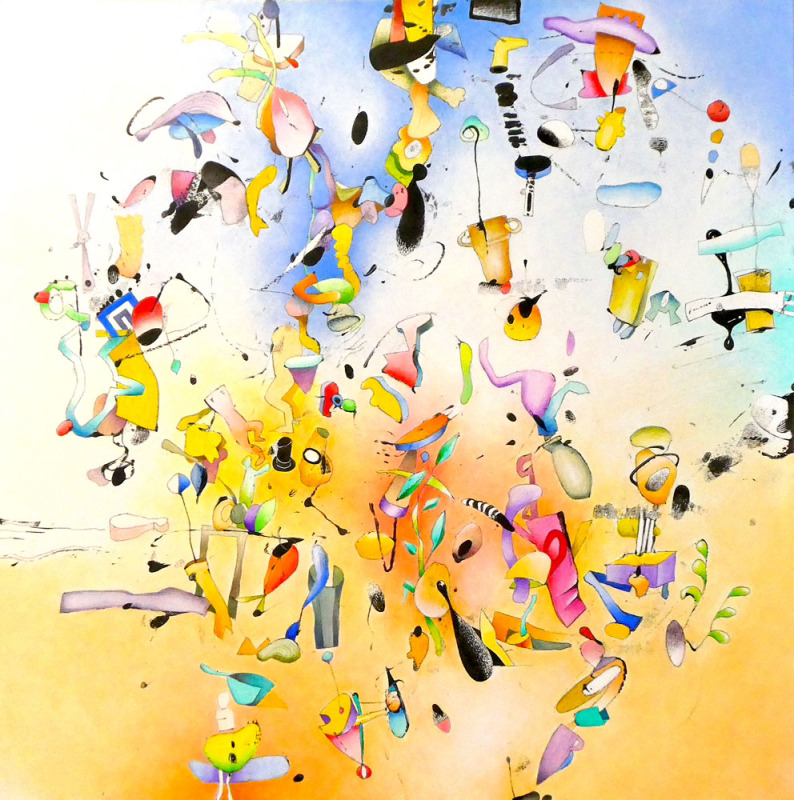 Frivolous Painting, 2021
acrylic on canvas, 36 x 36 inches, $3800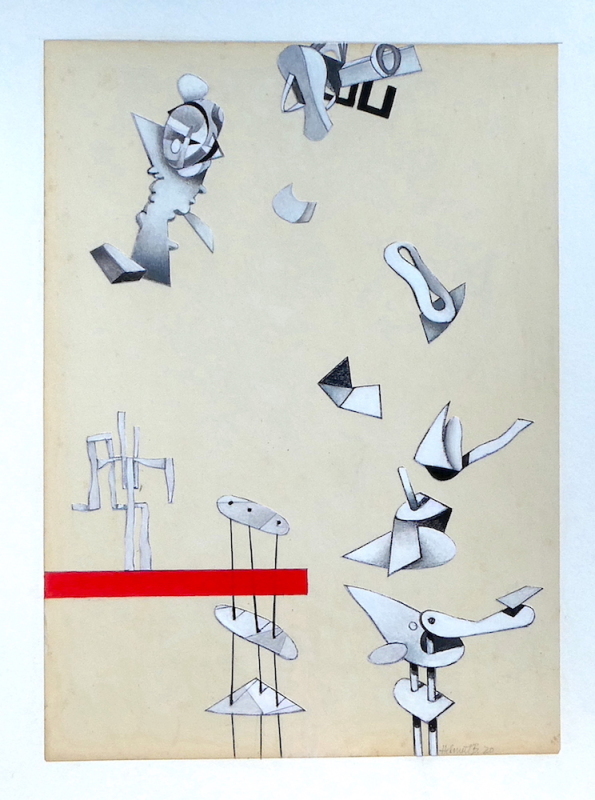 No. 6, 2021
acrylic on collage on board, 14 x 10 inches, 25 x 22 inches framed, $1500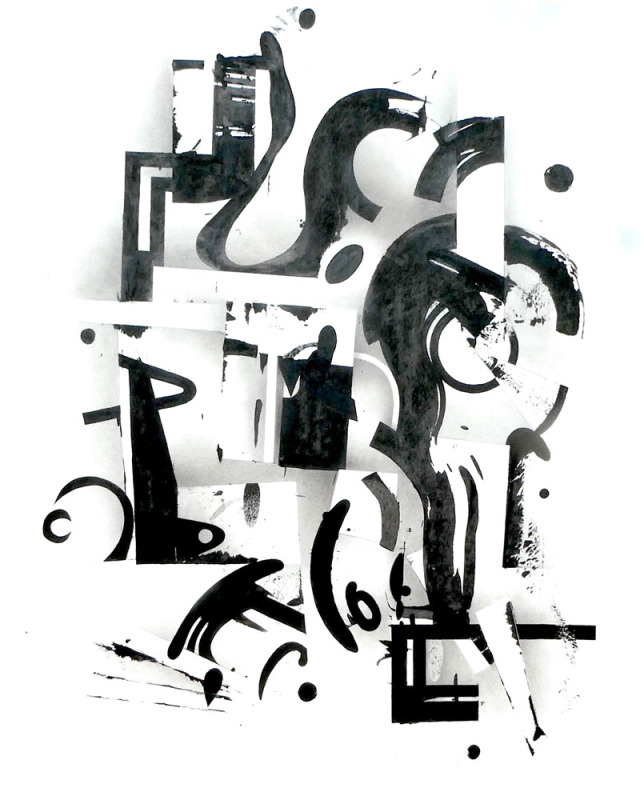 Hector, 2021
acrylic on paper, 44 x 35 inches, 47 x 38 inches framed, $3800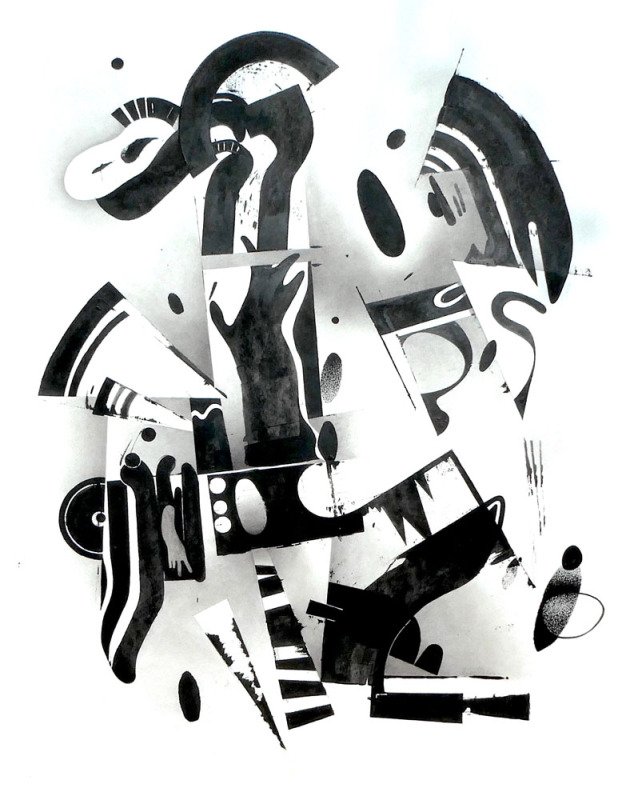 Achilles, 2021
acrylic on paper, 44 x 35 inches, 47 x 38 inches framed, $3800

Elemental I-III
acrylic on collage, 20 x 20 each, $6000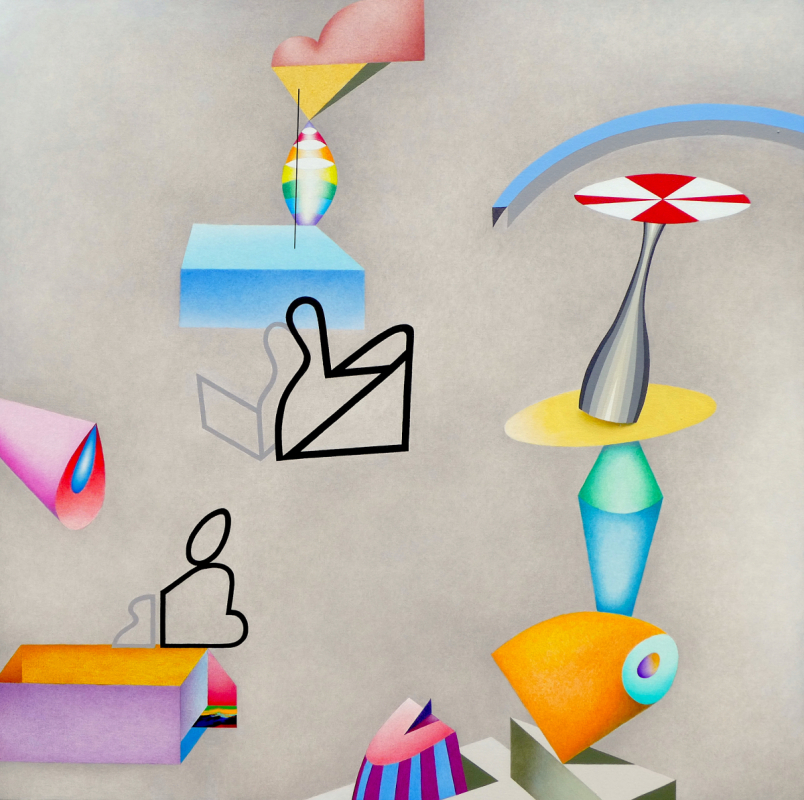 Atomic Clock, 2018
acrylic on canvas, 48 x 48 inches, $5200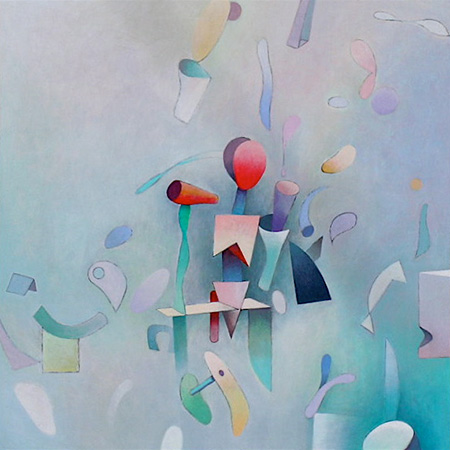 Outpost, 2008
acrylic on canvas, 48 x 48 inches, $5200
About the artist...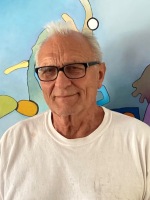 View Helmut's 2021 Artist talk and tour.
Watch a video Helmut's collage process.
Take a virtual tour of Barnett's 2018 show here. Read a review of Barnett's 2018 show on Art That Uplifts here.
"An orchestrated explosion of color and form and techniques" - Wayne Alan Brenner, The Austin Chronicle, February 2010

Read the entire article here.
"Here are colorful abstractions – sharply defined and precisely rendered colorful abstractions – arranged to achieve uncommon balance or to affect a sort of kinesis via static articulation all stacked and staggered, the bright shapes often against a ground of collaged diagrams and texts. Imagine: The baby Jesus had a hissy fit while playing with Colorforms in an antique-book binder's studio, but (baby J being the divine infant, after all) the results were heavenly and wholly coherent." -Wayne Allen Brenner, The Austin Chronicle, September 2008
Read the entire article here.
As an American Abstract Artist, I work in many contemporary media and images. Geometric and organic forms in oil and acrylic on large canvases; mixed media drawings on paper using acrylic, oil, charcoal, solvent transfer and collage.
Born in Stuttgart, Germany in 1946, my family moved to Abilene, Kansas in 1957. After finishing high school in Chicago and four years service in the Air Force, I moved to Austin, Texas and graduated from the University of Texas with a Bachelor of Fine Arts degree in 1974. I have since lived in Austin with my wife and keep a studio in a renovated 100 year old house in downtown Austin.
Visit artist's website - helmutbarnett.com