Calendar
We invite you to attend any of the upcoming gallery shows, receptions, and talks listed. Receive email notices of gallery openings by subscribing to our announcement list.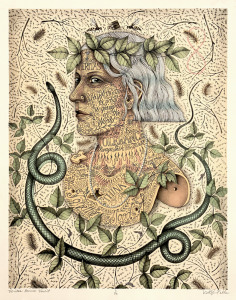 Polk grew up in the South during the 1950s and 60s when expectations for women to achieve a position other than domestic caregiver was highly unusual, and often frowned upon. This had a lasting effect on Polk and her lithographs are narratives that emerged from memories of this era. Each piece contains dozens of her unique symbols, for example: flames, needle and thread, logs, prickly pear pads, helicopter seeds, tattoos and spilled milk. Polk has created a visual language for the Southern female experience and one that reminds us of how far we have come and how far we have yet to go.
Kathryn Polk: Narrative Lithographs is presented in conjunction with PrintAustin, a city-wide event showcasing traditional and contemporary approaches in printmaking.
preview show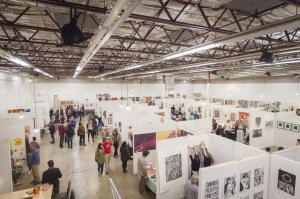 Opening reception on Friday, January 31 from 7 to 10pm
We will be participating in PrintAustin's annual print fair along with 63 other galleries and artists at the Blue Genie Big Top, 6100 Airport Blvd, Austin, TX 78752. PrintEXPO is Saturday and Sunday, February 1+2, from 11-5pm and 11-3pm, respectively, with a Friday night launch party–The Printmaker's Ball from 7-10pm.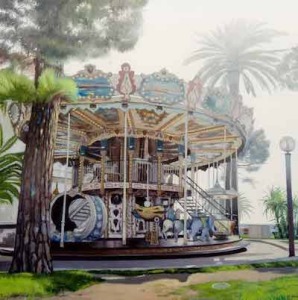 Opening reception on Saturday, February 8 from 4 to 7pm
A mix of magic realism with certain influences of Pop Art and surrealism, Jardí's figures and themes illustrate the contrast in our lives and the doubts we are faced with as humans. He strives for his work to provoke feelings: nostalgia, melancholy, loneliness and a sense of uneasiness as well as feelings of euphoria and calm. Jardí's paintings offer a vintage perspective much like a trip into the past.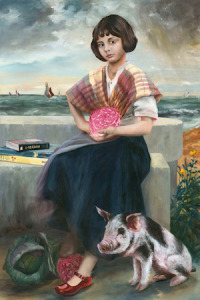 Opening reception on Saturday, March 7 from 5 to 7pm
Artist Talk + Happy Hour Thursday, March 5th at 6pm
Form and Function is a study of portraiture, symbolism, and topology inspired by William Adolphe Bouguereau's Broken Pitcher (La Cruche Cassée, 1891). Several of these new paintings highlight the formal similarities between vessels and Klein bottles (a non-orientable surface with no boundary), calling attention to the repetition, substitution, and compression required to create both a symbol and a painting. Vessels, Möbius strips, and Klein bottles merge and transform in this kaleidoscopic fusion of 19th century French portraiture and mathematical topology.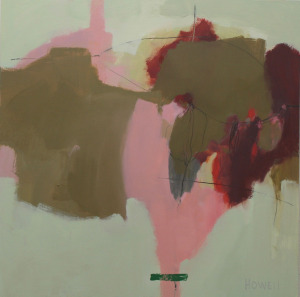 Opening reception on Saturday, April 4 from 5 to 7pm
Artist Talk + Happy Hour Thursday, April 2nd at 6pm
Joyce is a spontaneous, intuitive painter who is inspired by the nuance of color relationships. Living and working on the Colorado River provides ample opportunity to observe color changes relating to atmosphere, temperature, wind, time of day and season. Even the most pastoral scene, when observed carefully is riotous in color, texture, pattern and value. Observation of the elements, textures of plant materials and the water as it is affected by depth, wind, light and shadow are played out with paint in the studio.