Calendar
We invite you to attend any of the upcoming gallery shows, receptions, and talks listed. Receive email notices of gallery openings by subscribing to our announcement list.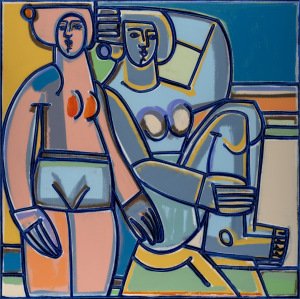 America Martin is a Colombian-American fine artist based in Los Angeles and a rising star in the contemporary art world whose works have been shown in museum and gallery exhibitions nationwide. America describes herself as a painting anthropologist, working primarily with paint on canvas and paper to explore the human experience and the human form.
preview show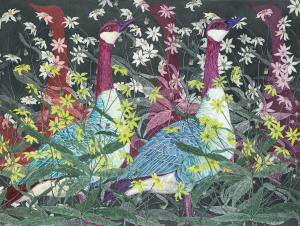 Wally Workman Gallery is proud to present a solo show with printmaker Julia Lucey. Lucey precisely cuts and layers her intricate aquatint etchings onto panel, creating a visually dense narrative. This new series expands her menagerie, exploring ideas of migration and invasive species amongst the plants and animals native to her home state of California. In a playful manner, Lucey's work examines how the natural world coexists: predator vs prey, native vs invasive.