< previous entry return to list next entry >
Michelle Mayer April 2011 Show + Opening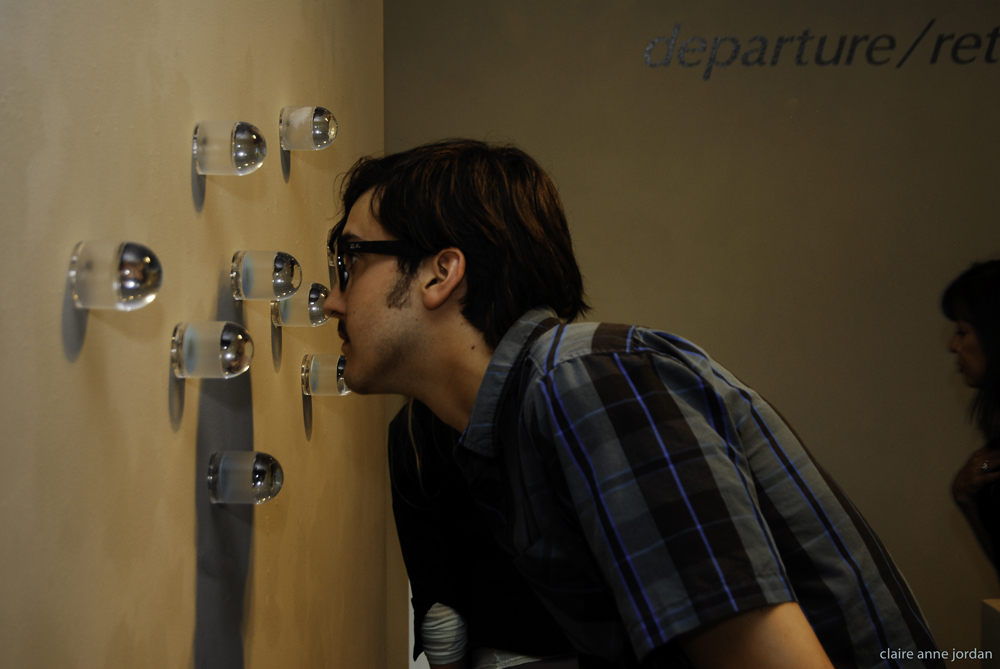 What an opening! Michelle's installation, sculptures, video and drawings engaged a large crowd on Saturday night. Many of our regulars were pleasantly surprised by our venture into the installation and video art world, a first for the gallery. We are overwhelmed by the positive feedback. We hope to explore new media more often! Thanks to everyone for the encouragement and support.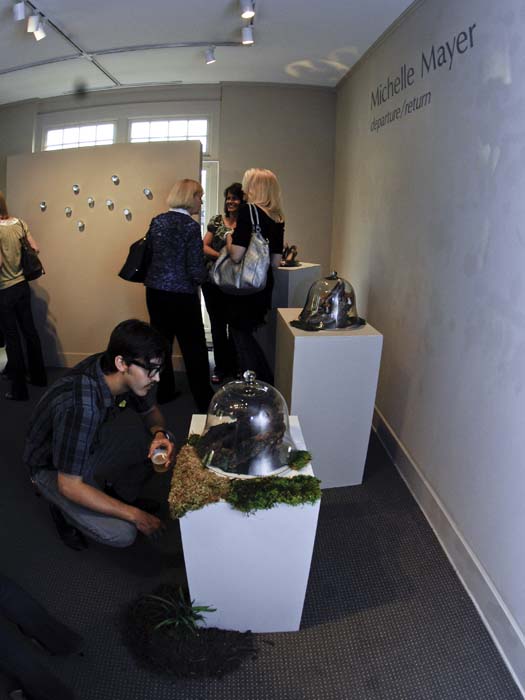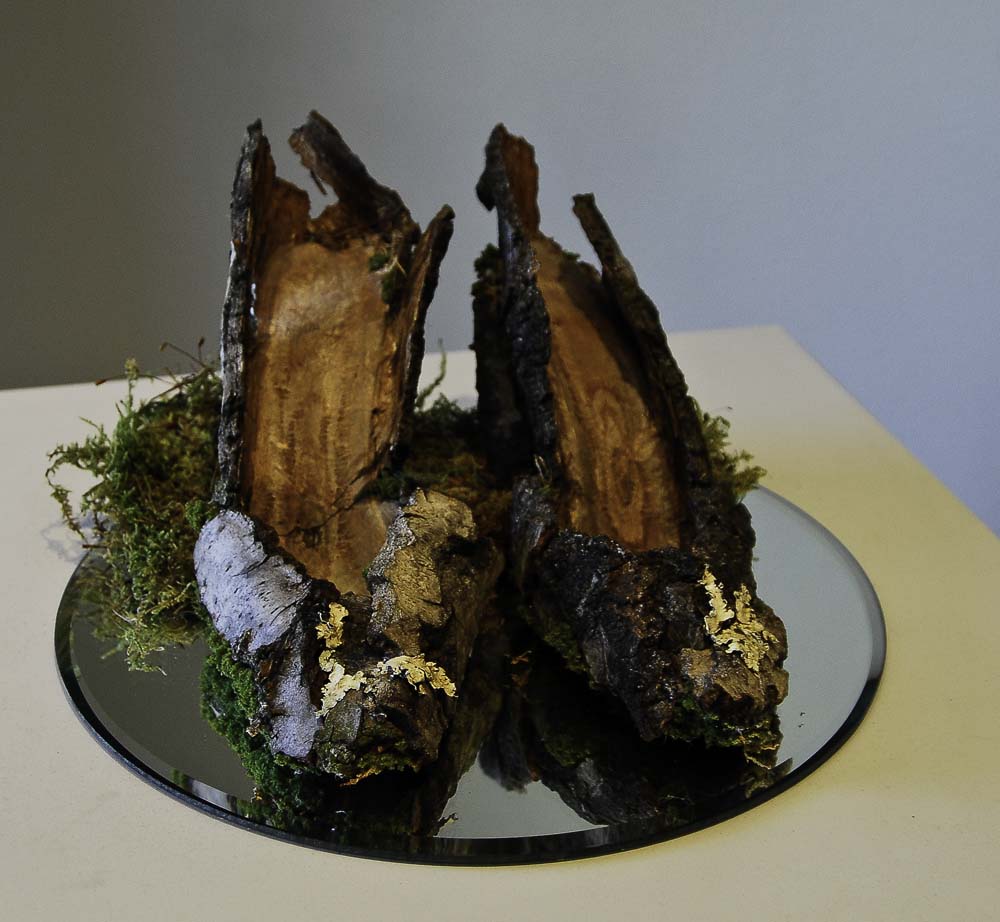 Heels for Departure IV, mixed media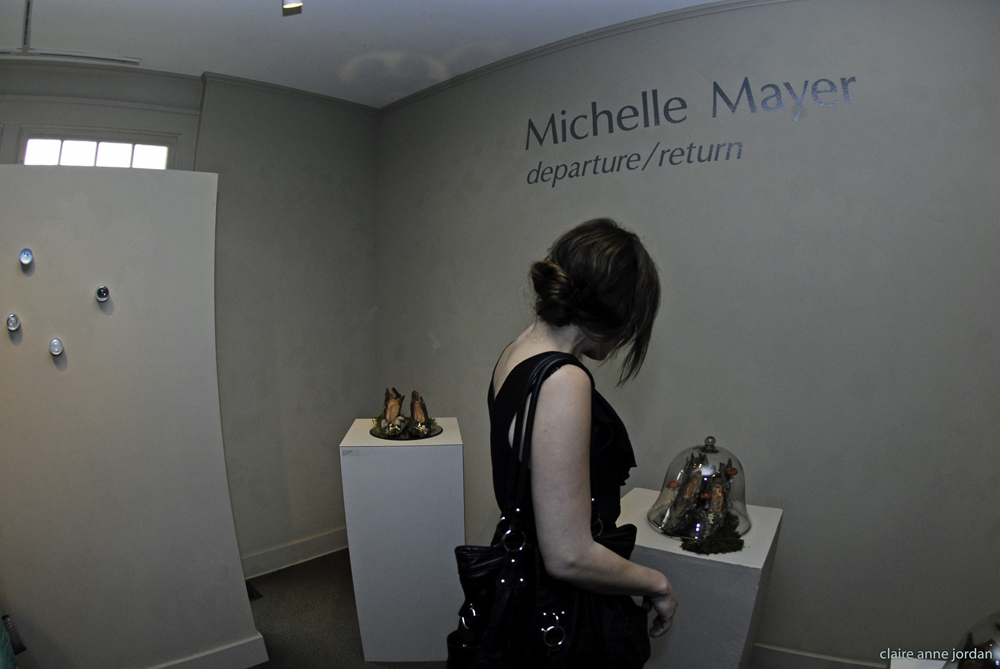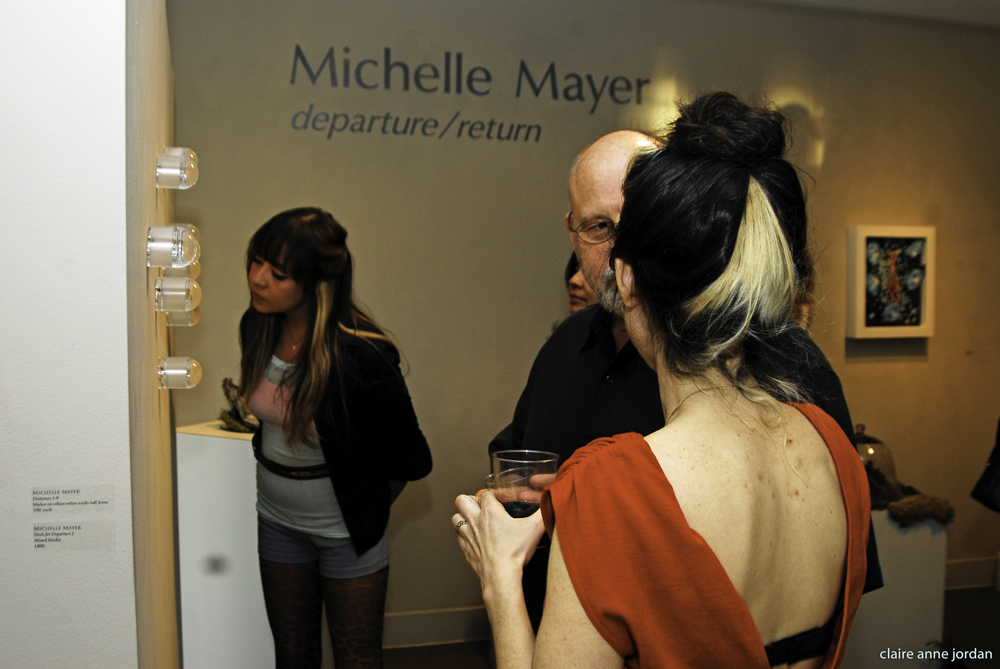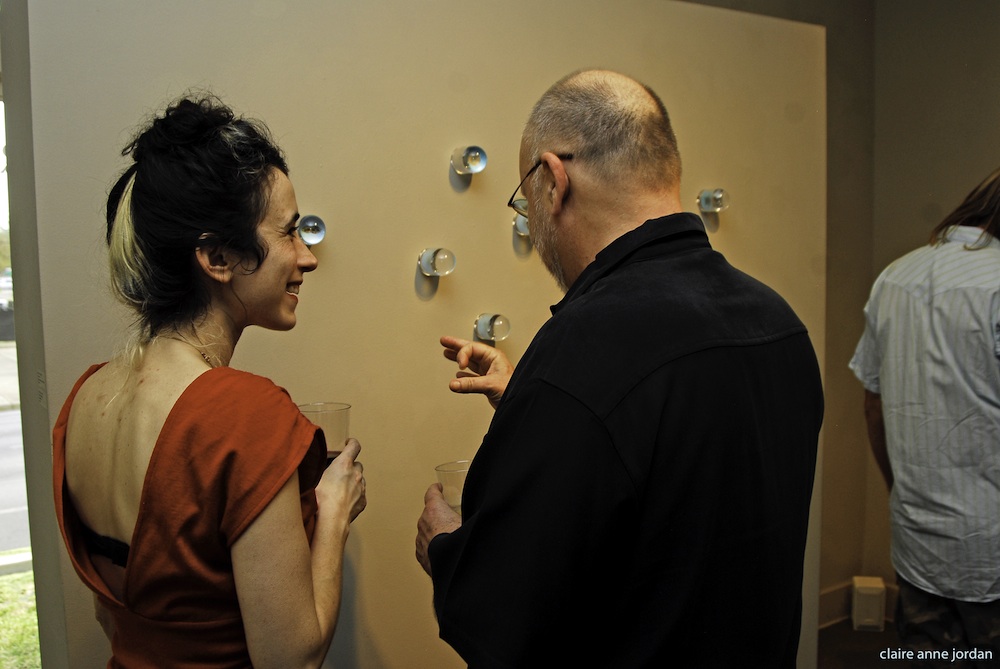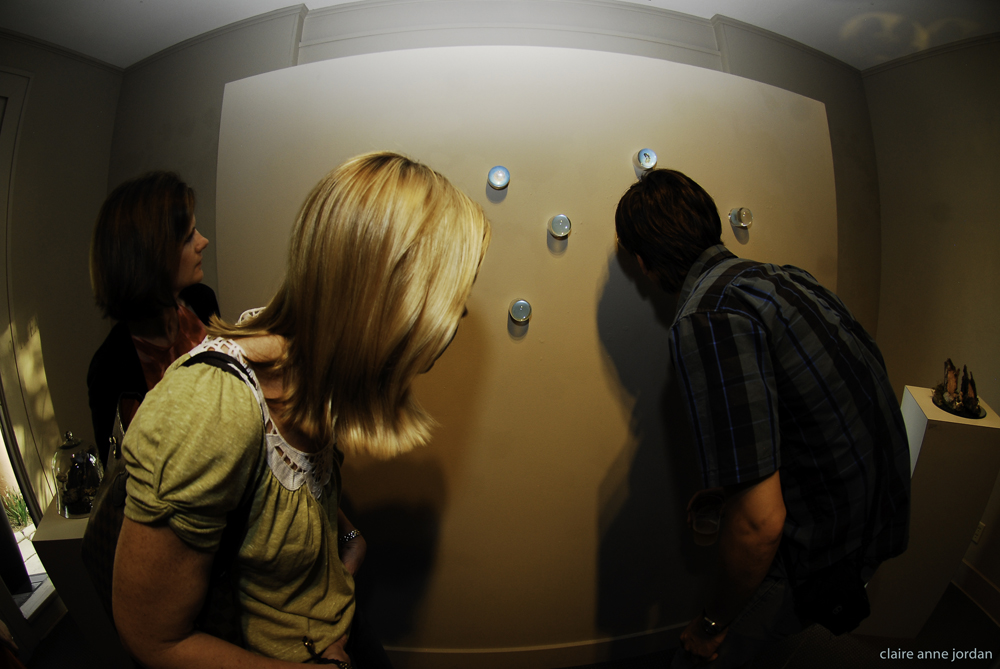 These diatomes call for a closer look. Each are worlds within themselves.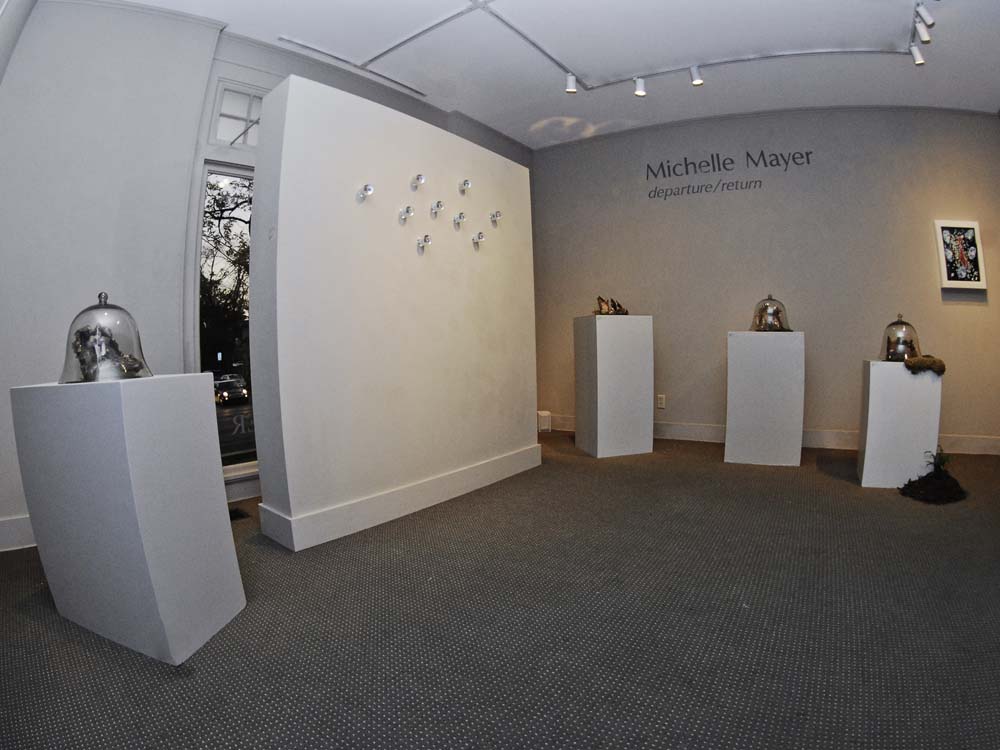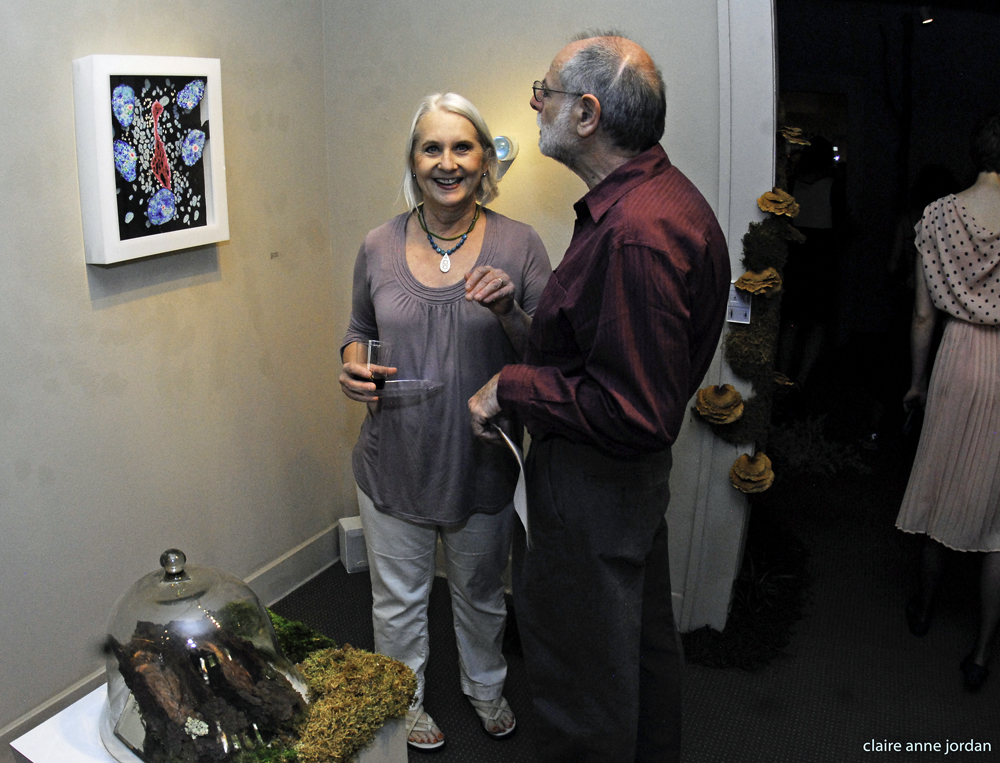 Priscilla + Rob Robinson enjoying this innovative show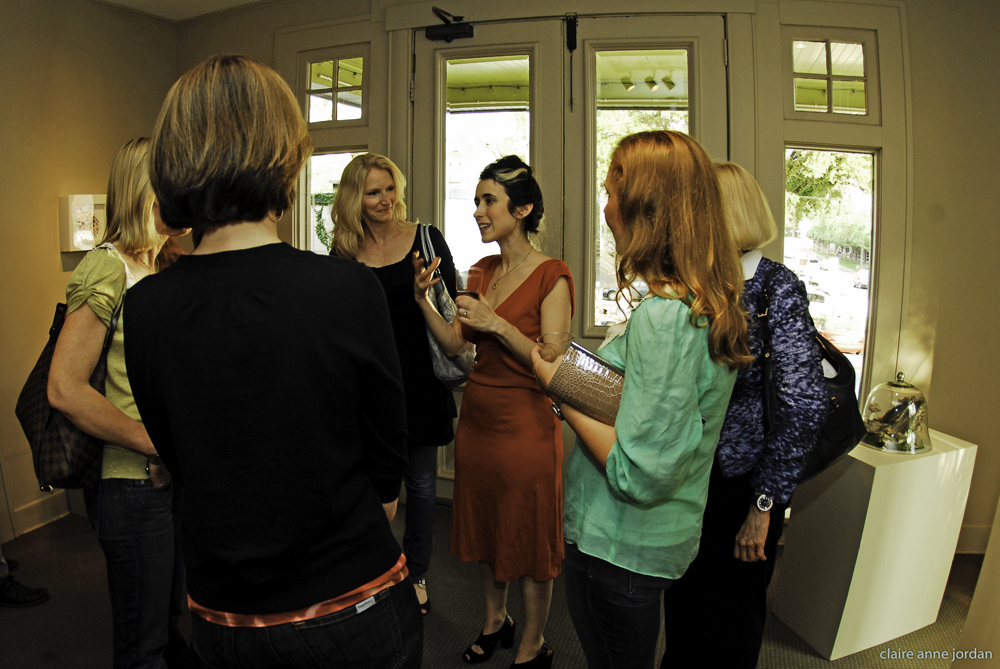 Michelle surrounded by adoring fans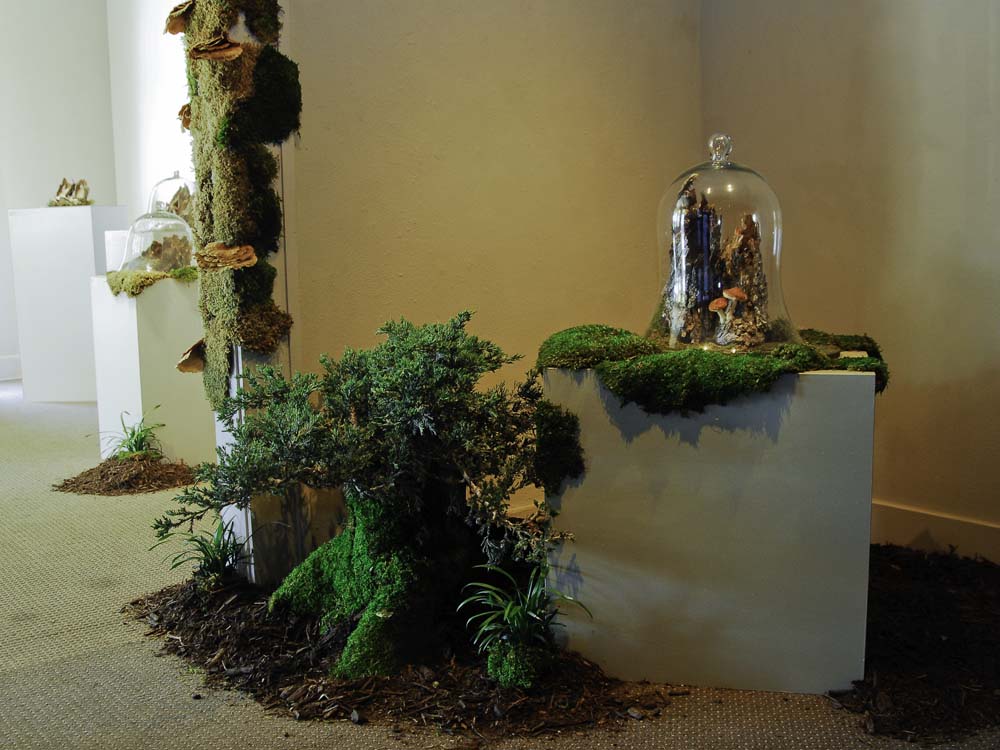 Heels for Departure II, Mixed Media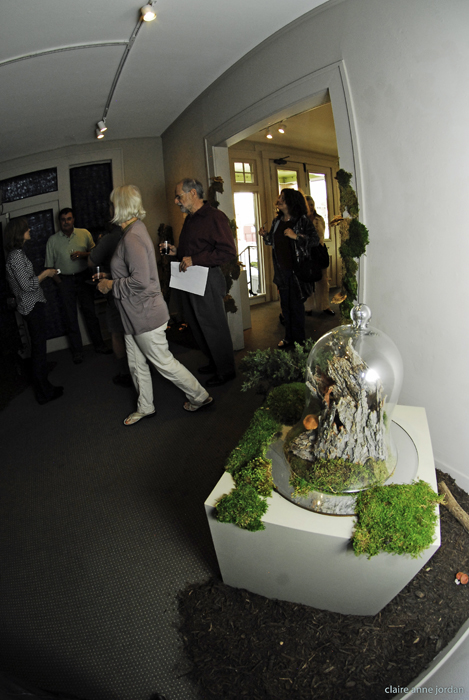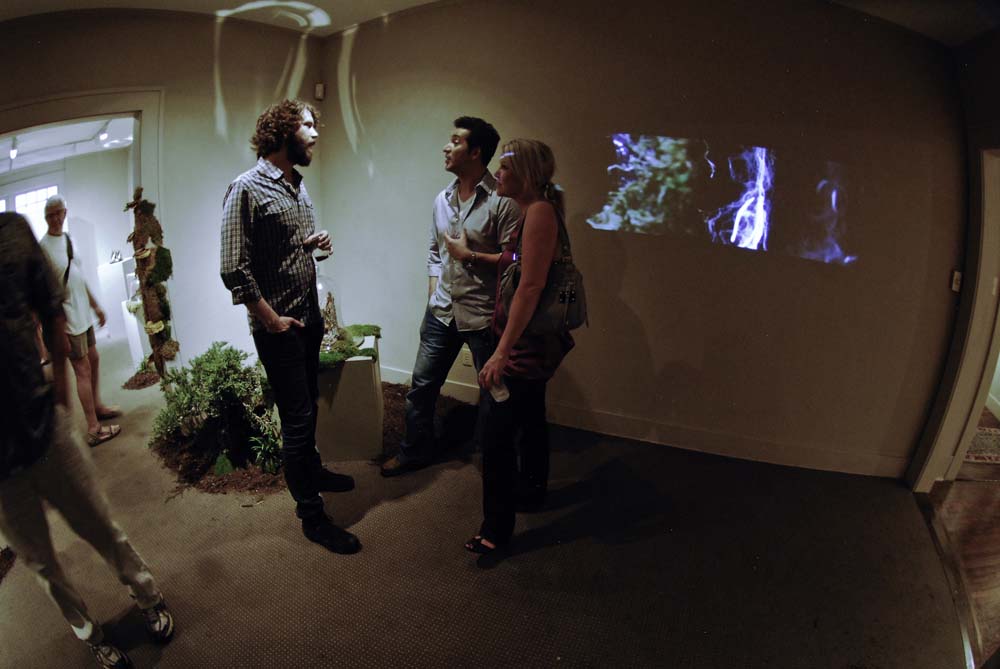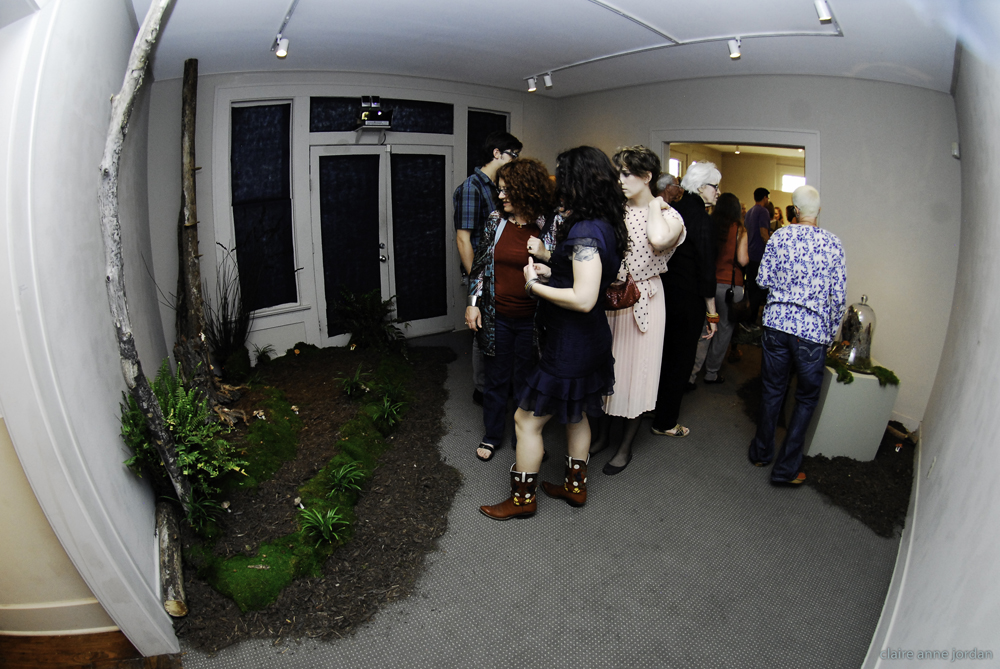 Patrons taking in the interactive stage for Michelle's performance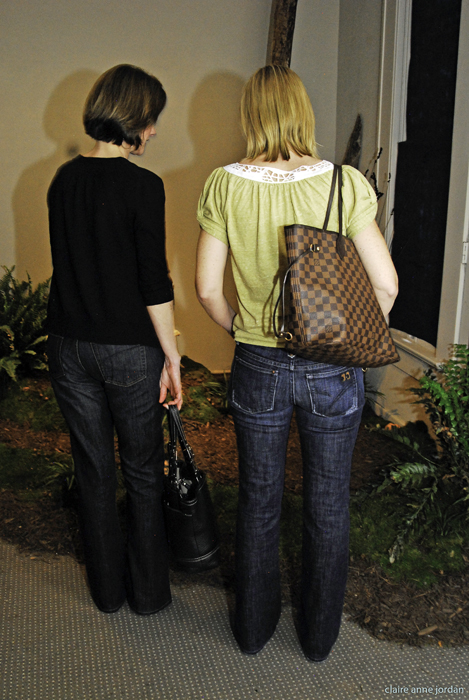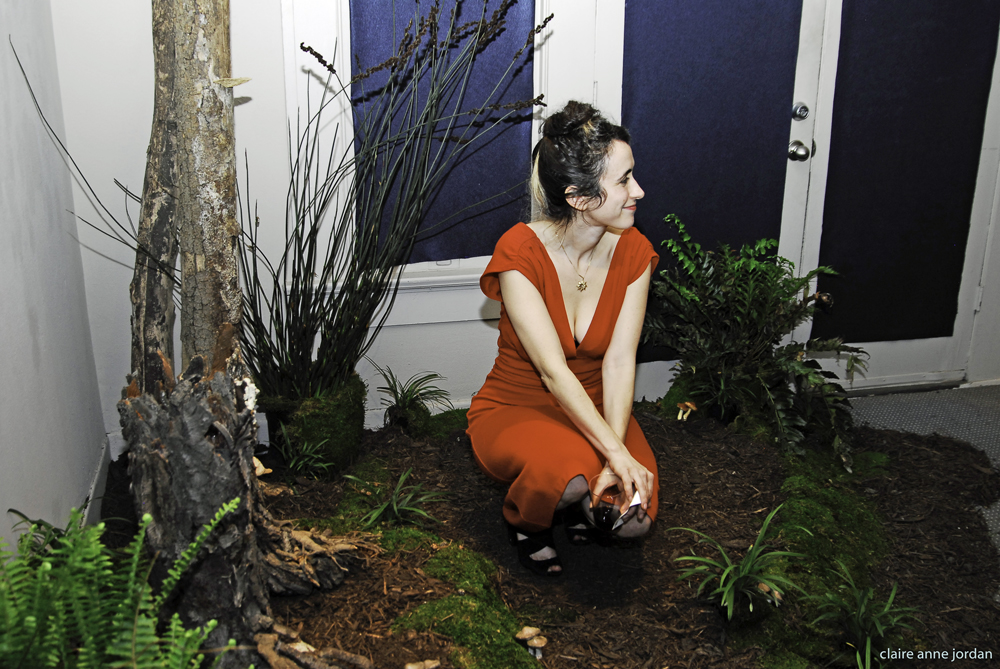 Michelle posing in her installation that is interactive for her performance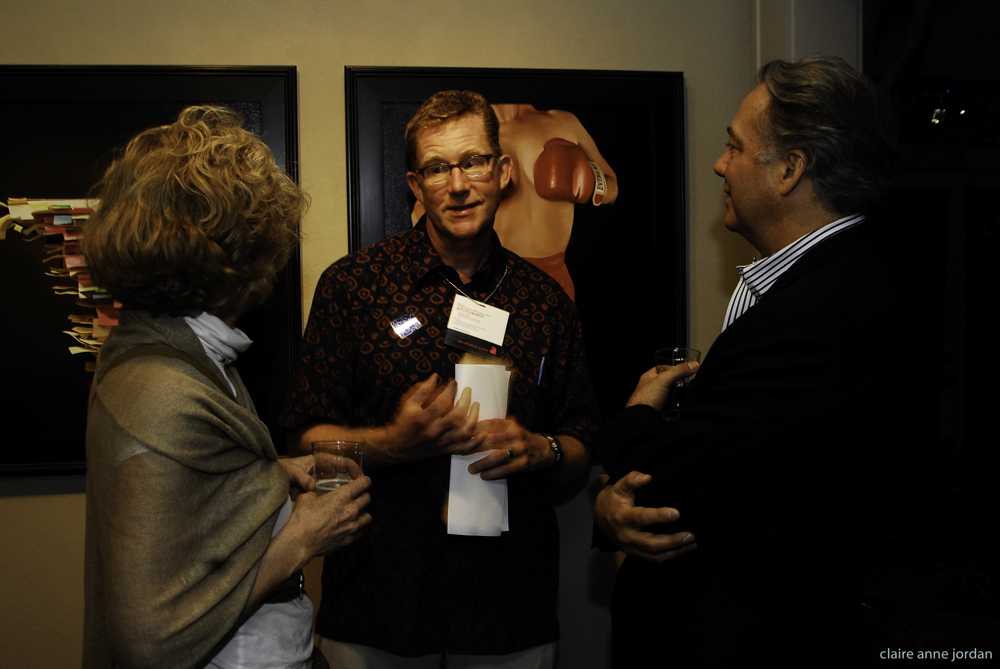 Patrons conversing in front of Tracey Harris' incredible oil paintings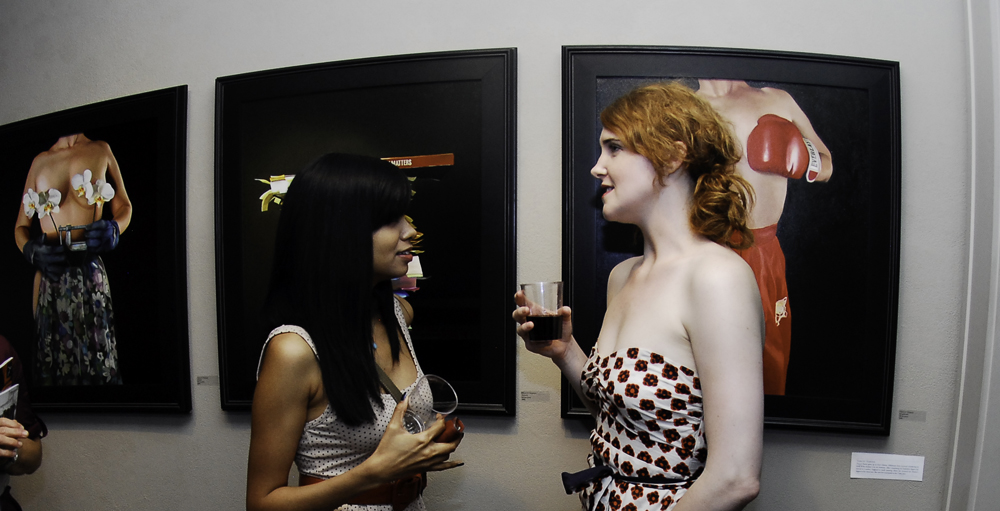 Oil paintings by Tracey Harris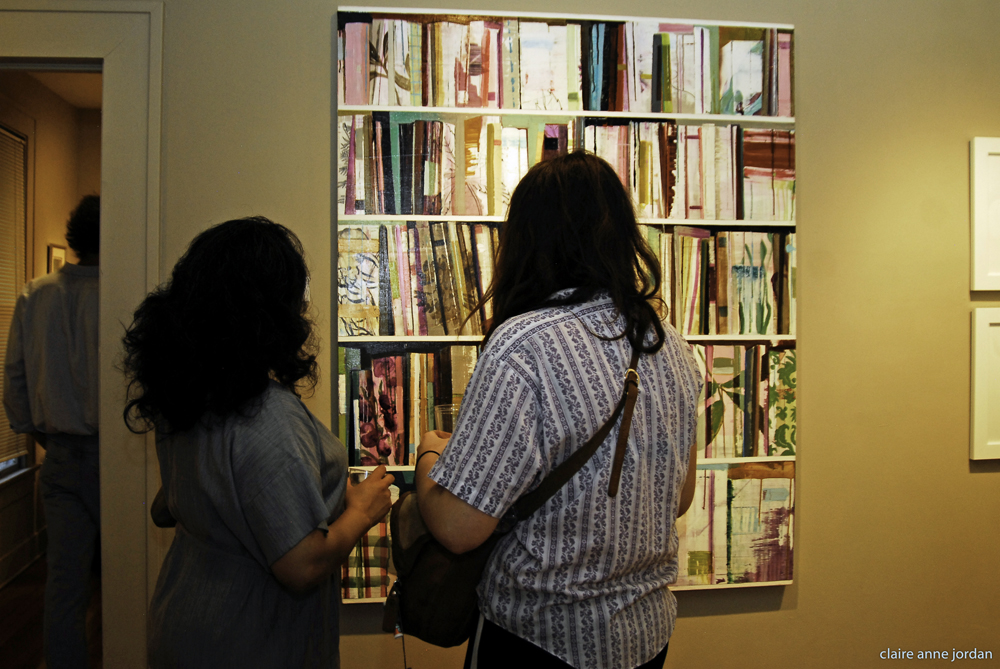 Stanford Kay "The Natural World", acrylic on canvas, 60x48 inches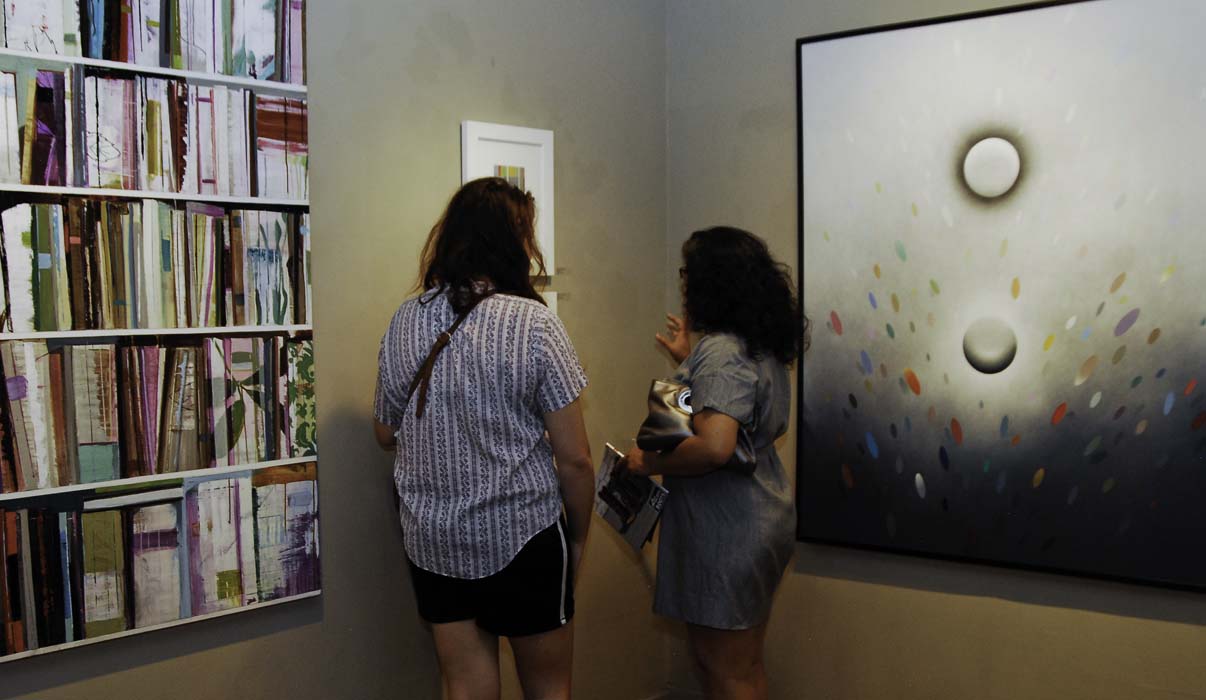 Work by Stanford Kay + Helmut Barnett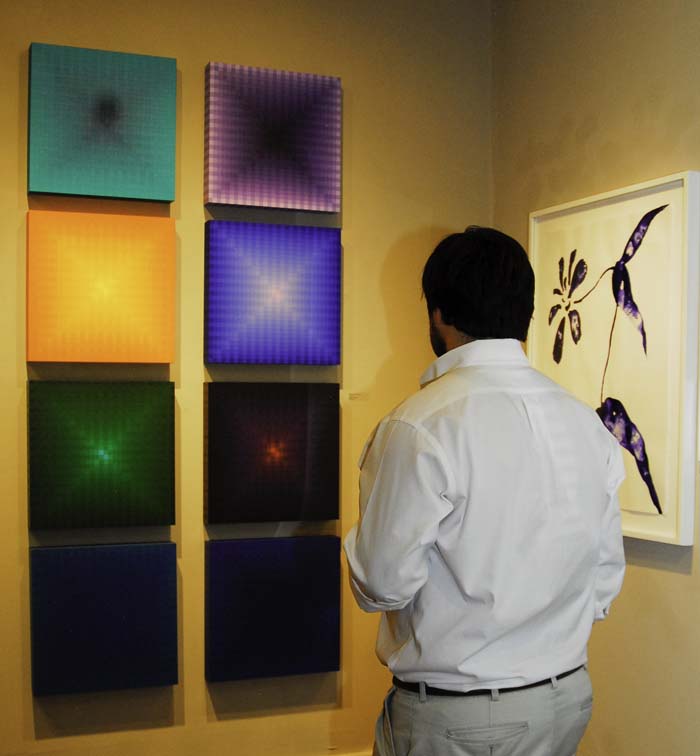 Work by Sarah Ferguson + Eliza Thomas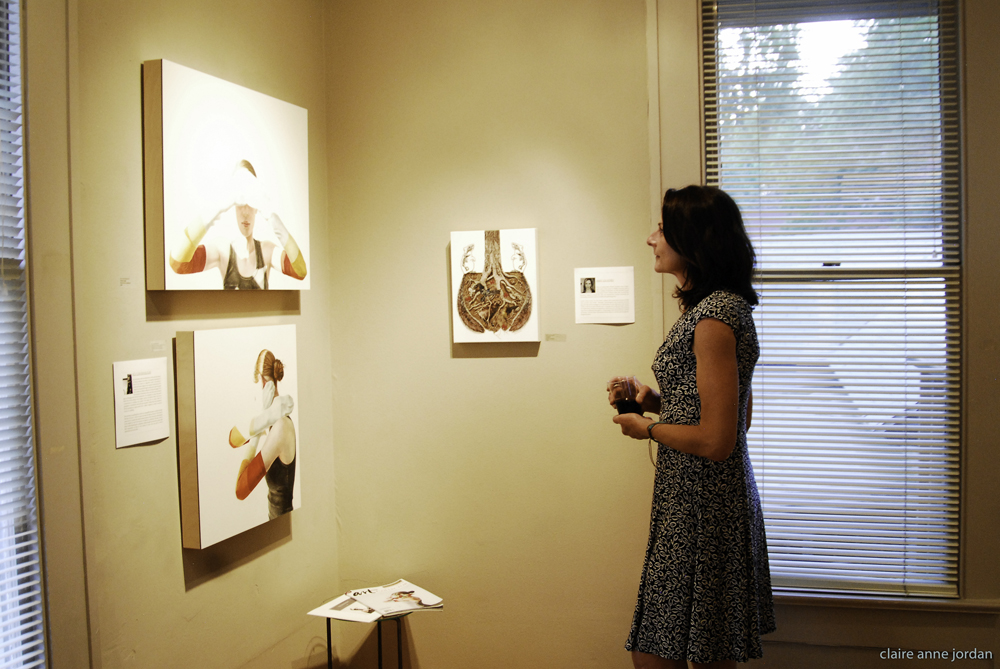 Adoring Ali Cavanaugh + Amy Guidry's work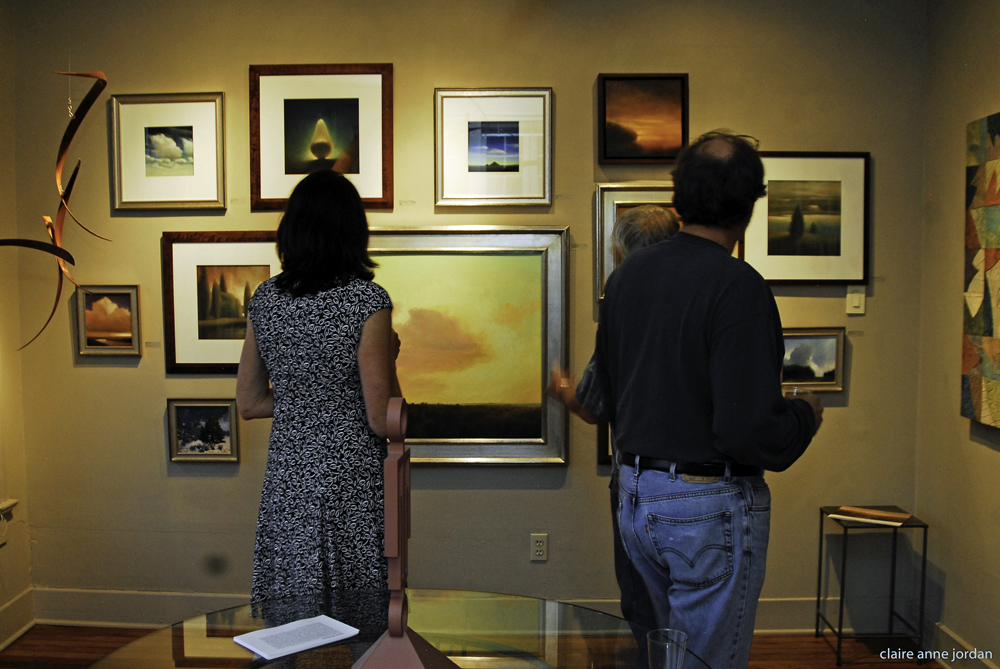 Oil and pastels by Will Klemm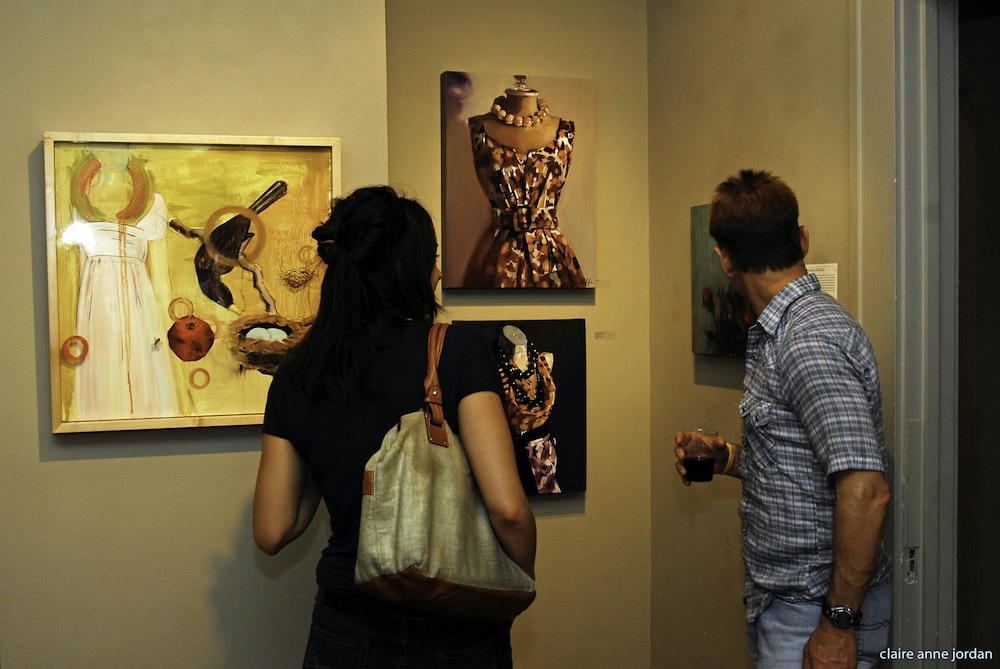 Work by Honora Jacob + Angela Fife
posted on 4/5/2011