< previous entry return to list next entry >
Carol Dawson: Backyard Observations
Like most people lucky enough to have a backyard, I've been spending a lot of time in mine, observing the lives surrounding me and watching them bloom. There seem to be a larger number of Northern Cardinals than usual in our neighborhood this spring, and I've appreciated sneaking up closer and closer to them and noticing that as they get used to my presence, they don't startle away quite so quickly.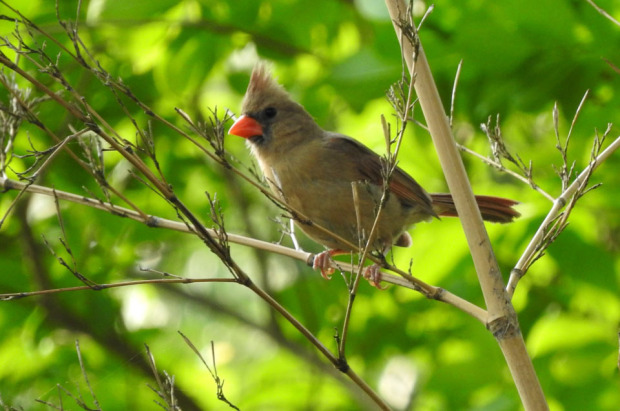 This mama Cardinal is nesting in our bamboo. You can see the three eggs she's sitting on. I've been able to snap a photo of them while she perches on a tall bamboo spear far above, warning her husband about the feral cat that's stalking through the grass below.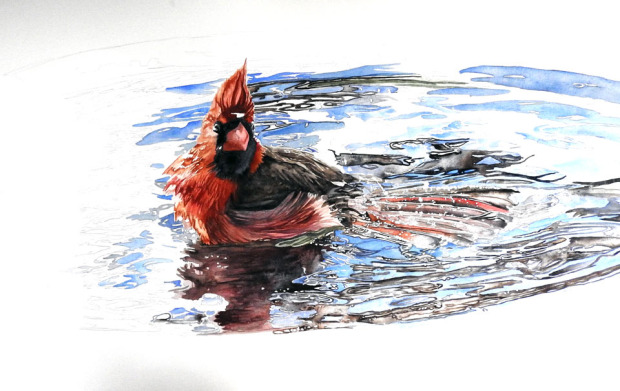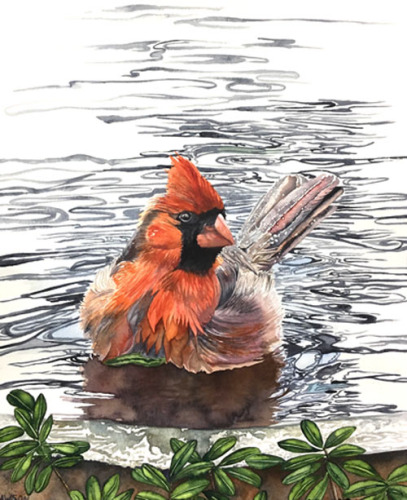 I've painted her mate once already this spring, and am in the process of painting him again, this time on a larger scale and with different water reflections and colors. This piece is still in progress; I still have quite a way to go before it's finished.
Meanwhile, my sense of connection with them both--and I hope, with their babies once they hatch--is rich with the intimacy of shared meals, parenthood and bath time, which is why I want to chronicle it for you, and bring you as close as I can to the mama's watchful eye.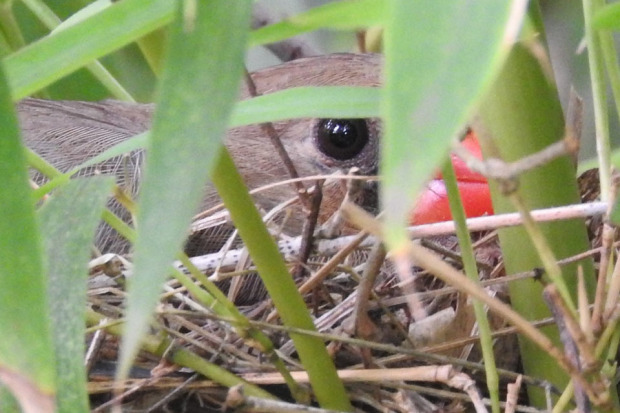 Cardinals mate for life. These two have done this together before, and unless something happens to them, will do it again. I'm grateful for the opportunity to feel we're all united here.
posted on 4/23/2020