< previous entry return to list next entry >
August 2012 Group Show: 100 Degrees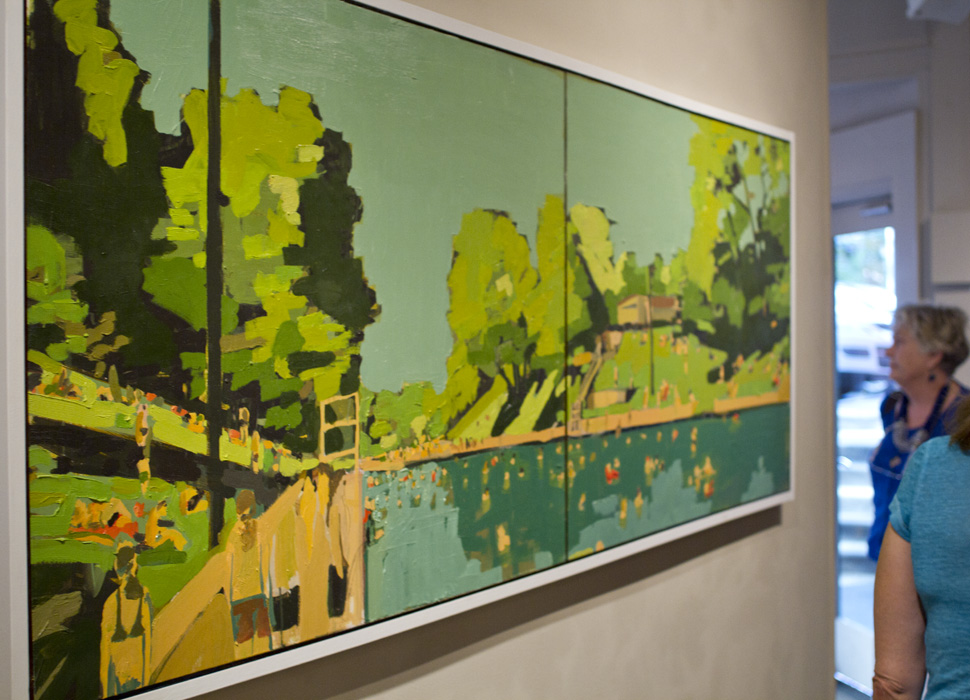 And 100 degrees it was! August is not the best month in Austin but we still had a large crowd venture out into the heat to attend our group show opening. Many of our artists were in attendance, which is always a delight. We love when our artists get to know each other as well as clients. Lots of good synergy going on in here....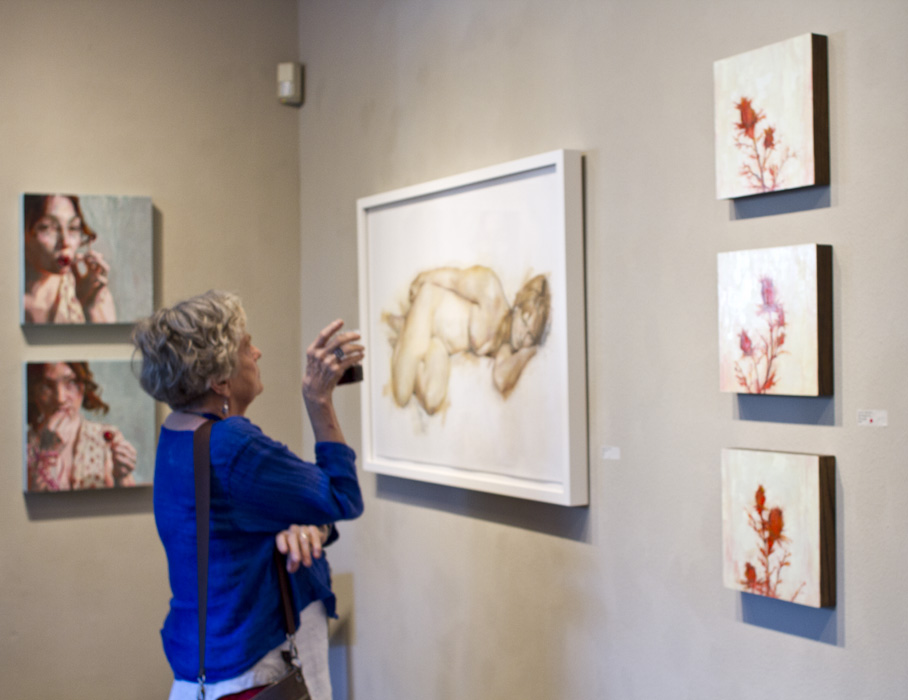 Work by Jennifer Balkan, Jane Radstrom and Angie Renfro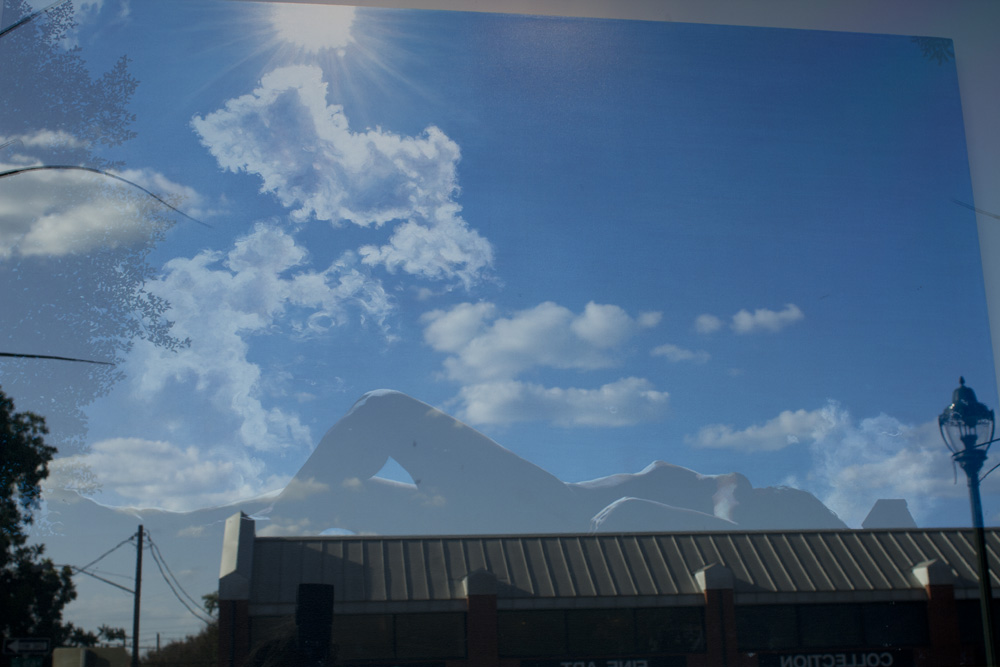 Amazing picture of Victoria Selbach's painting in the window.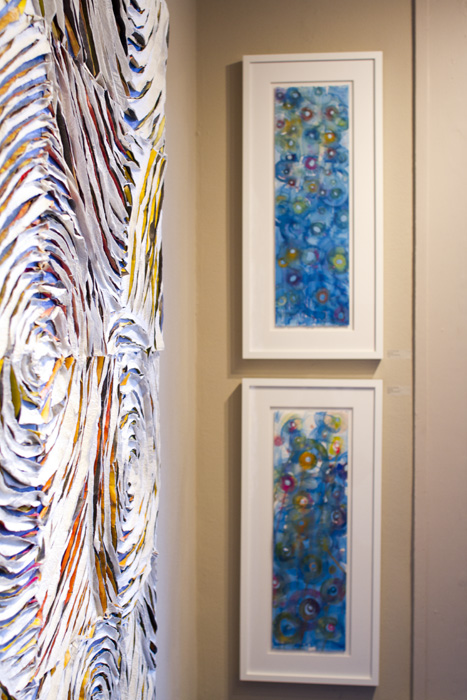 Work by Priscilla Robinson and Ryan Coover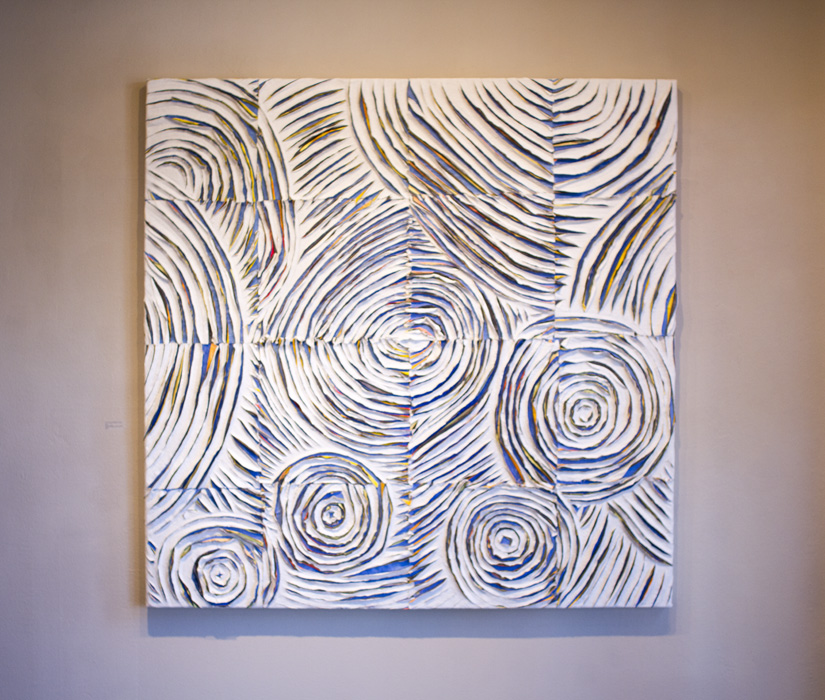 Rain by Priscilla Robinson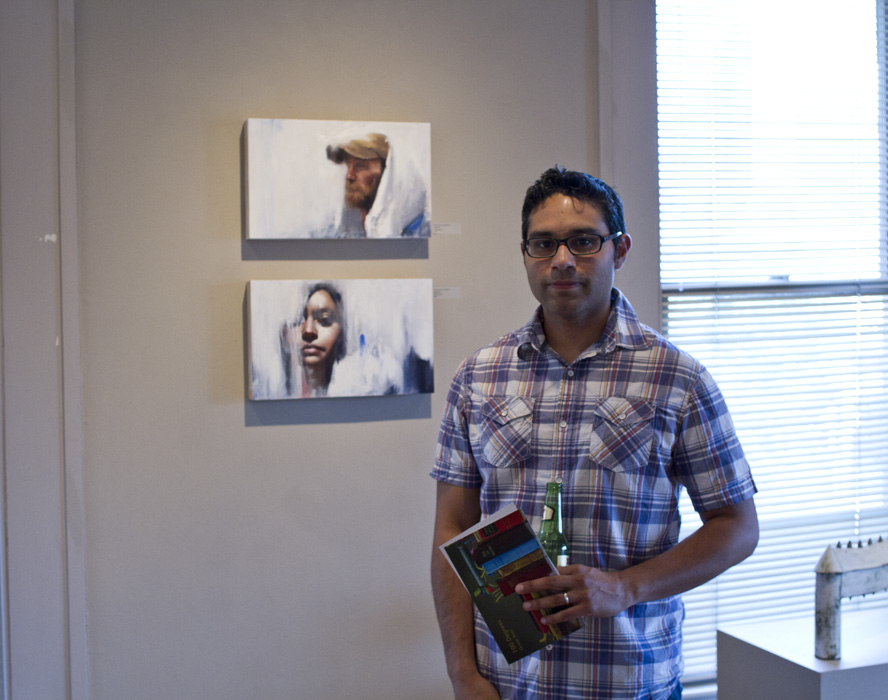 Nathan Madrid and his two oil portraits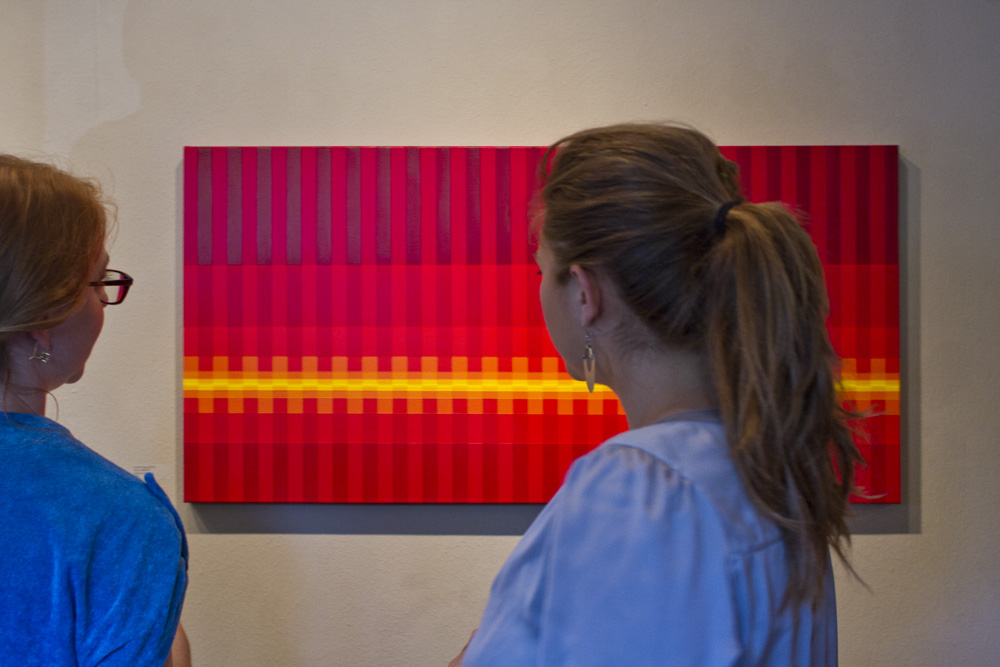 Work by Sarah Ferguson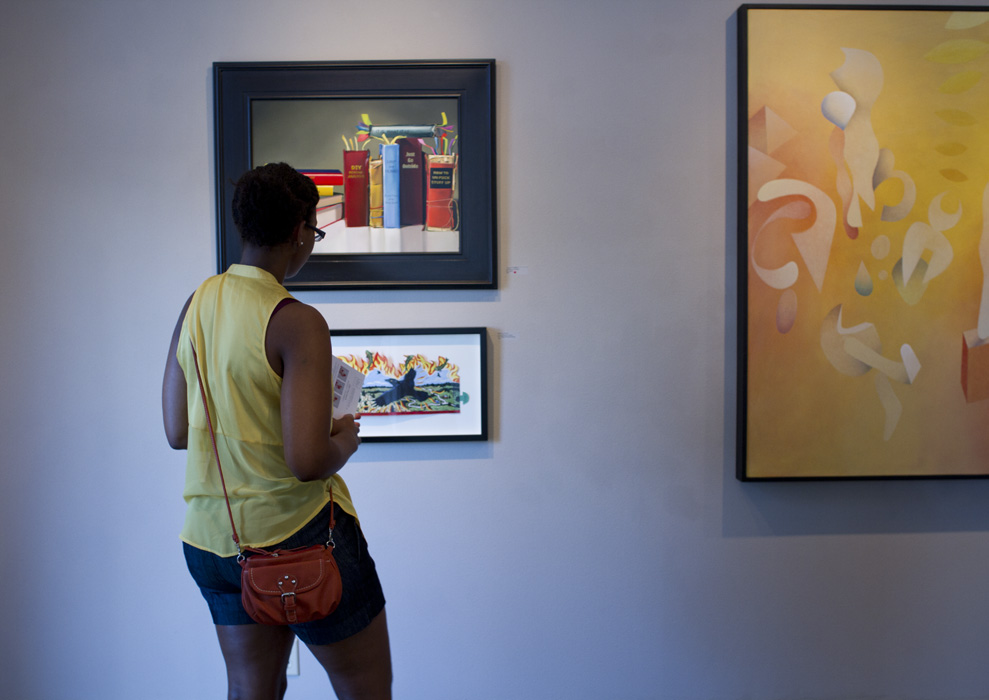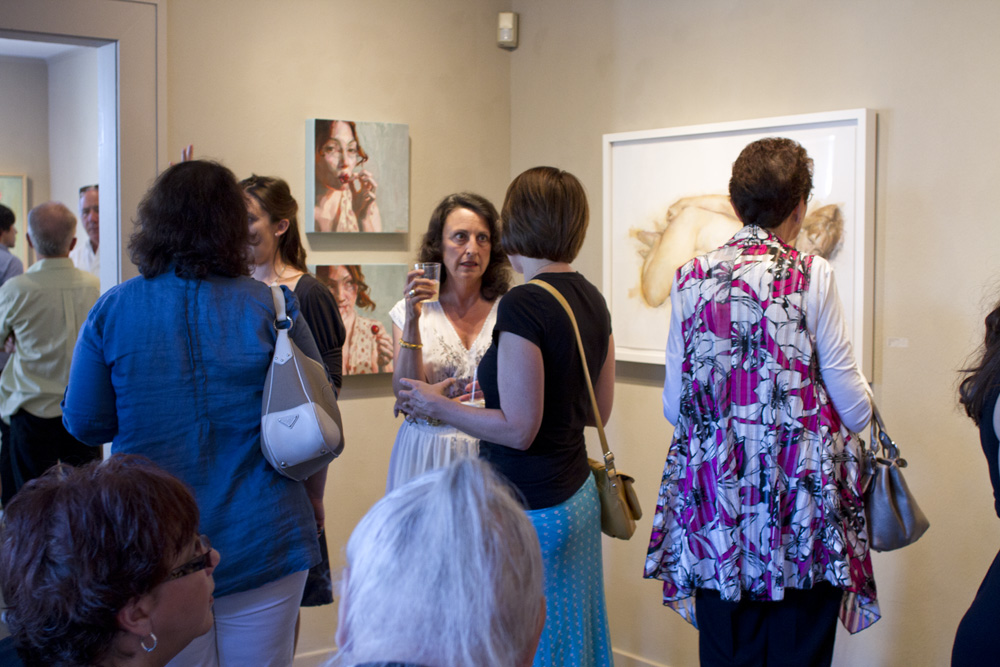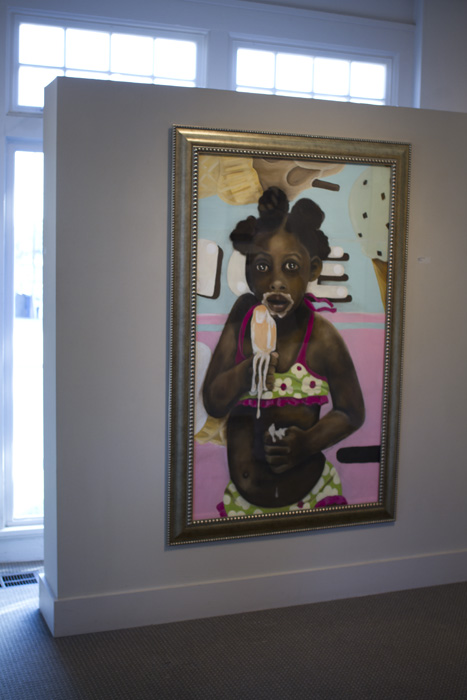 June Bug by Janel Jefferson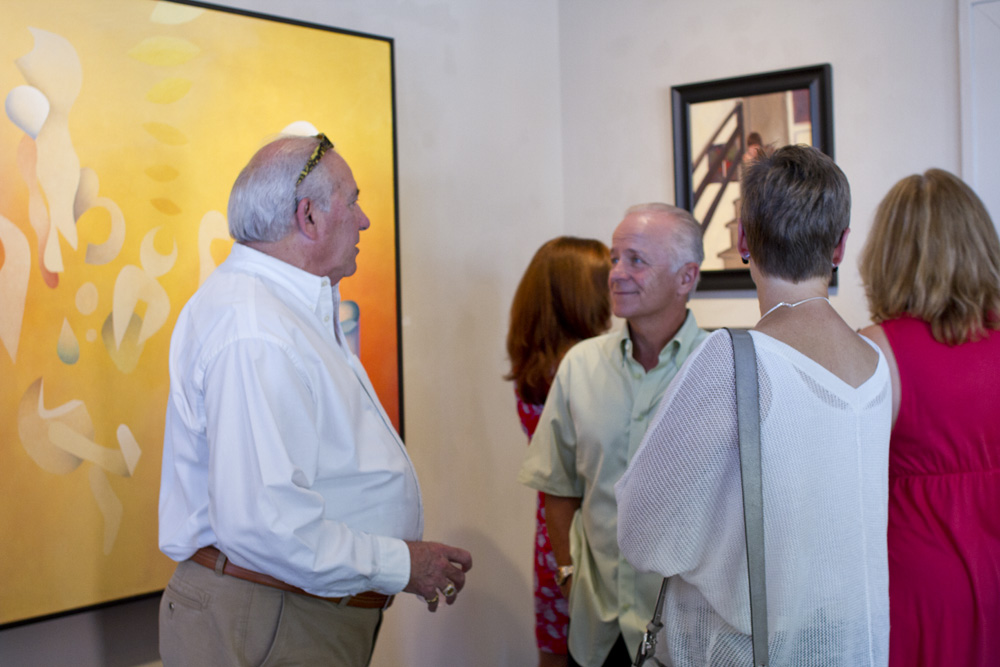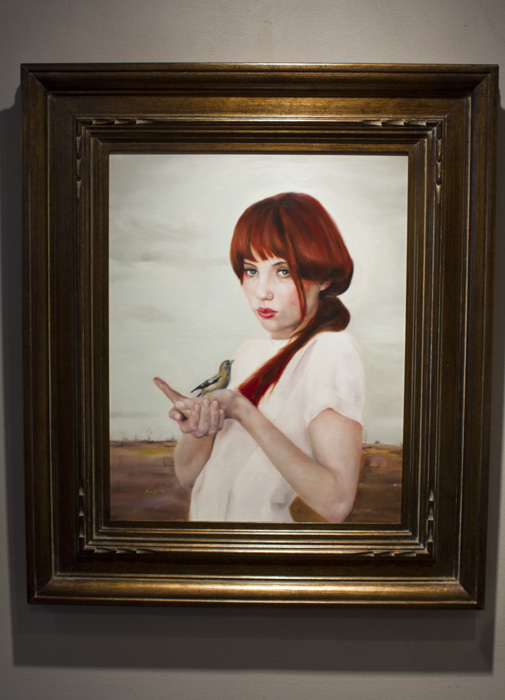 Work by Sara Scribner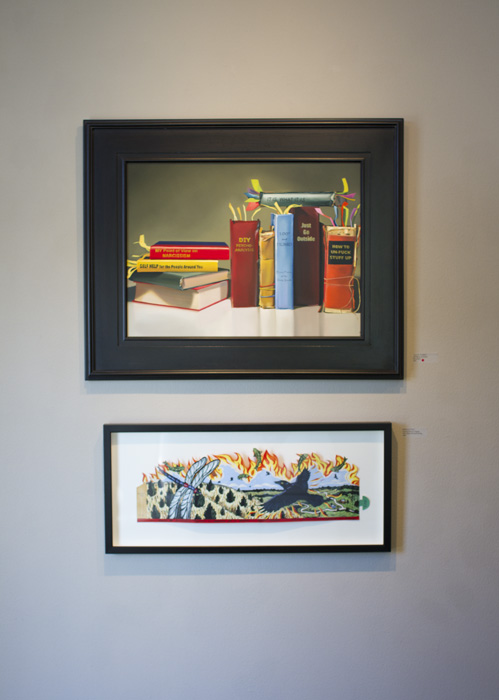 Work by Tracey Harris and Margie Crisp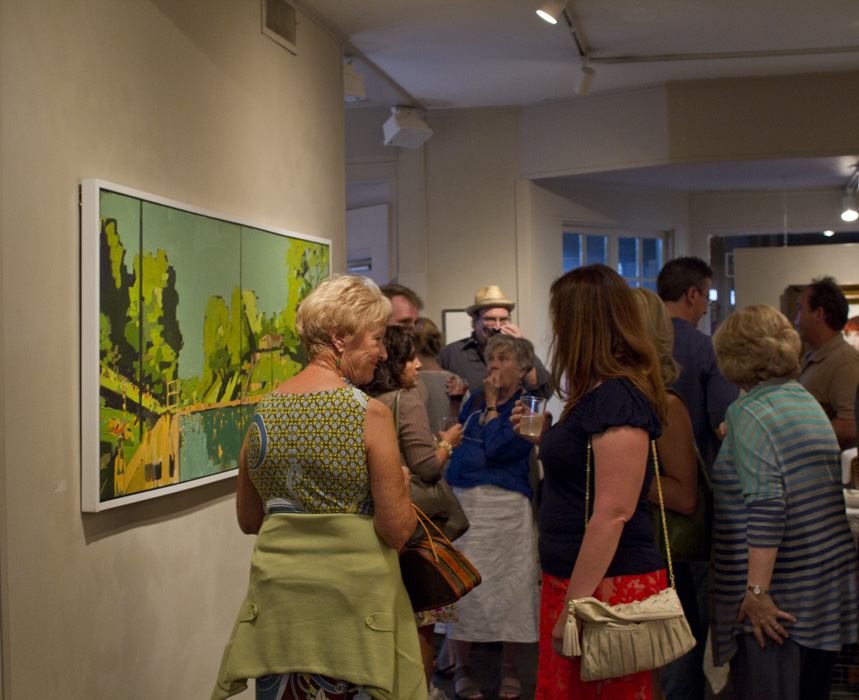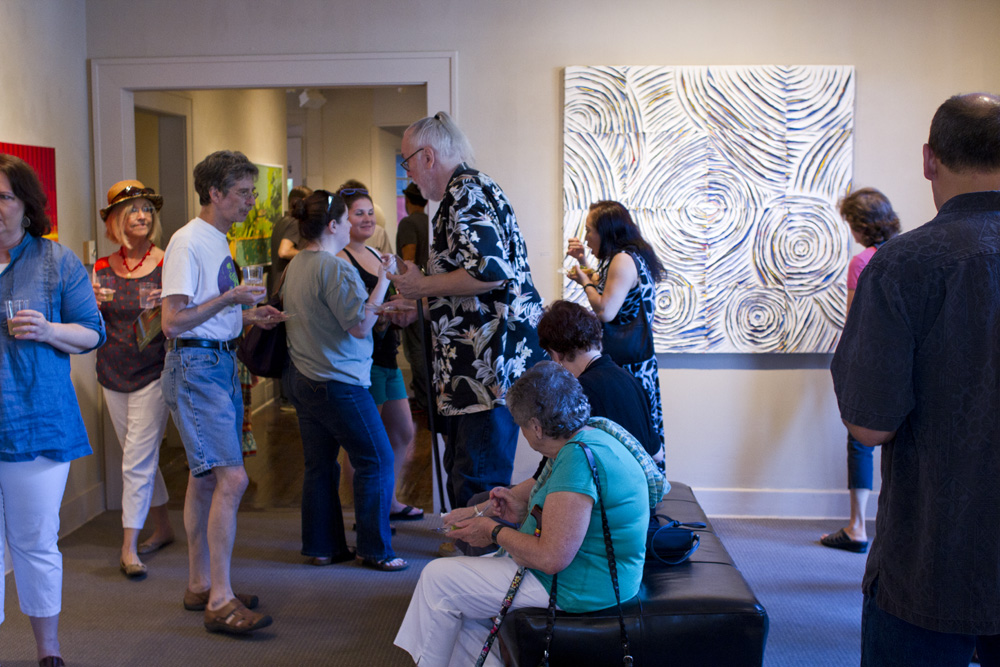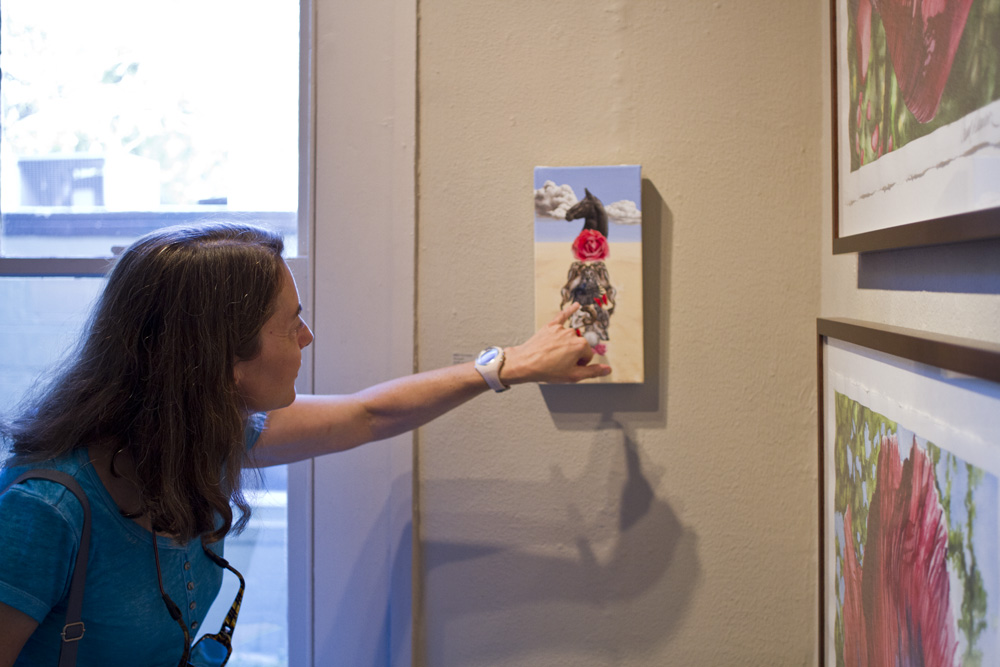 Fascinated by the detail in Amy Guidry's work.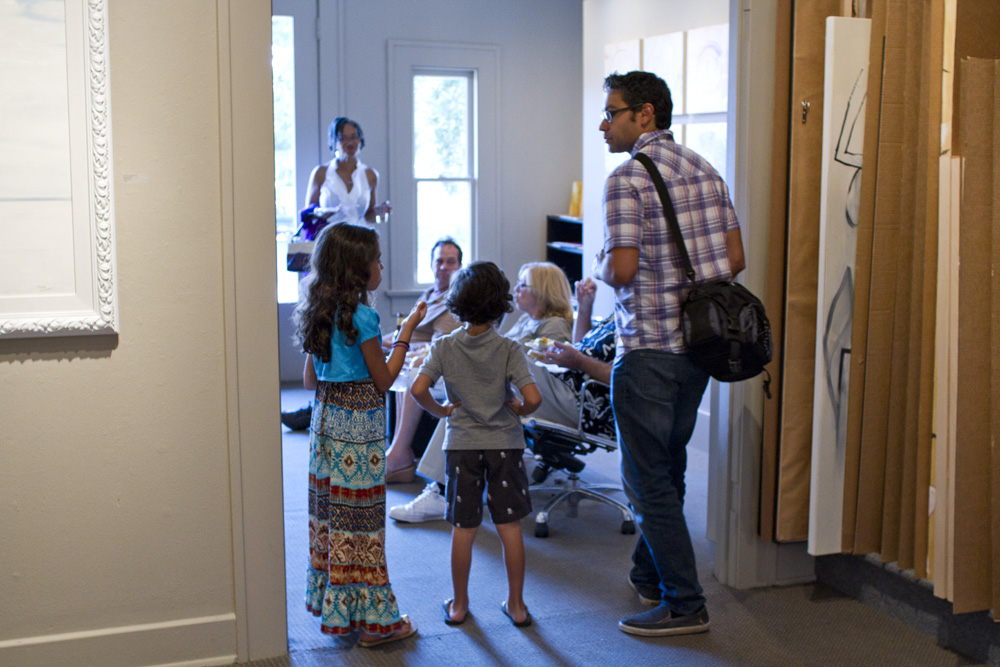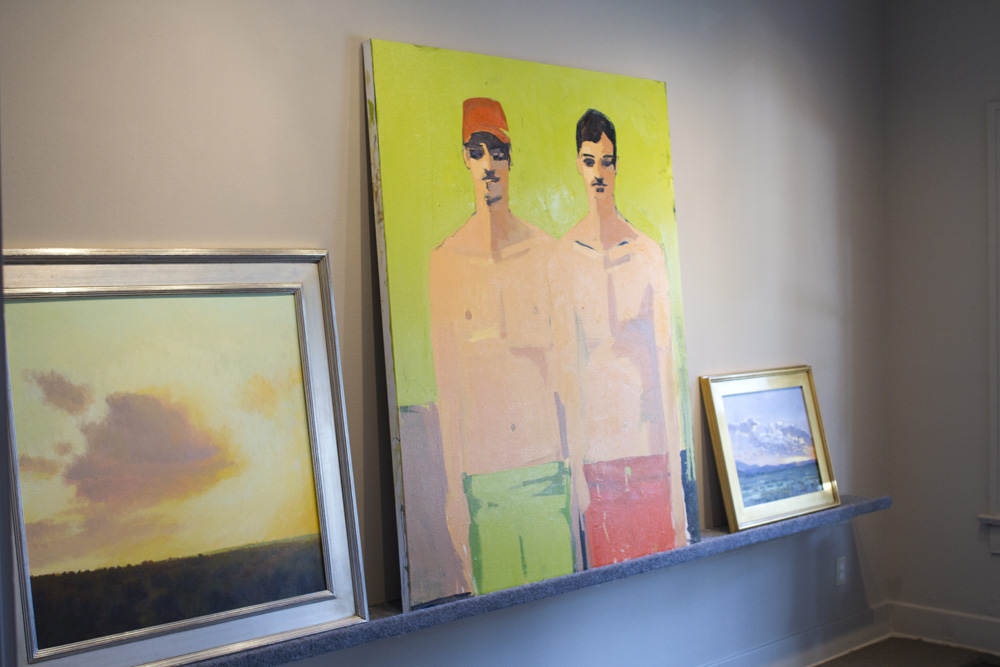 Work by Will Klemm, Patrick Puckett and Brian Lee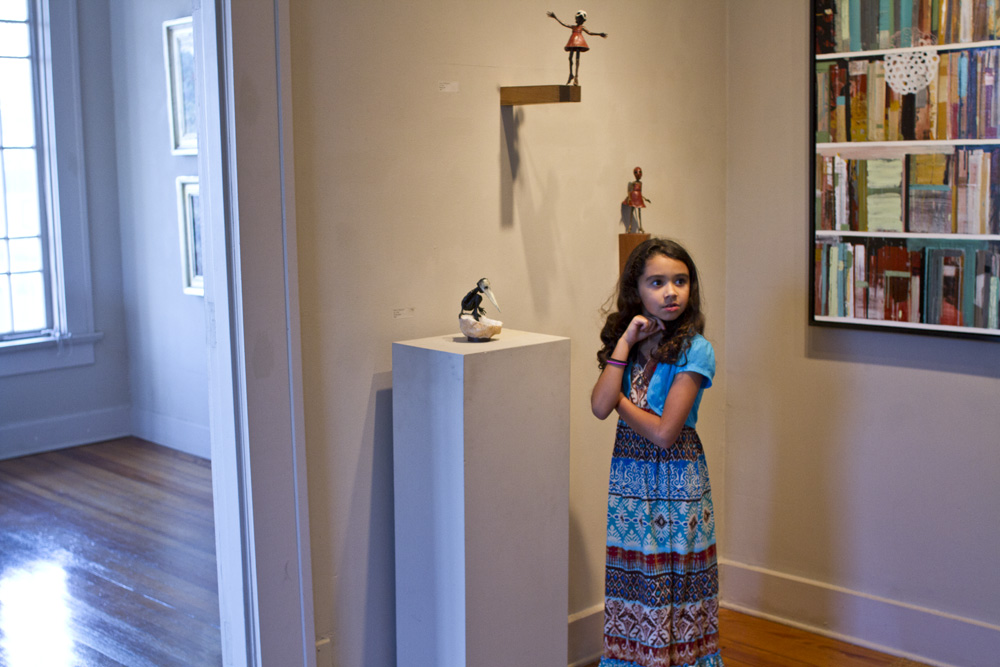 Contemplating all the wonders.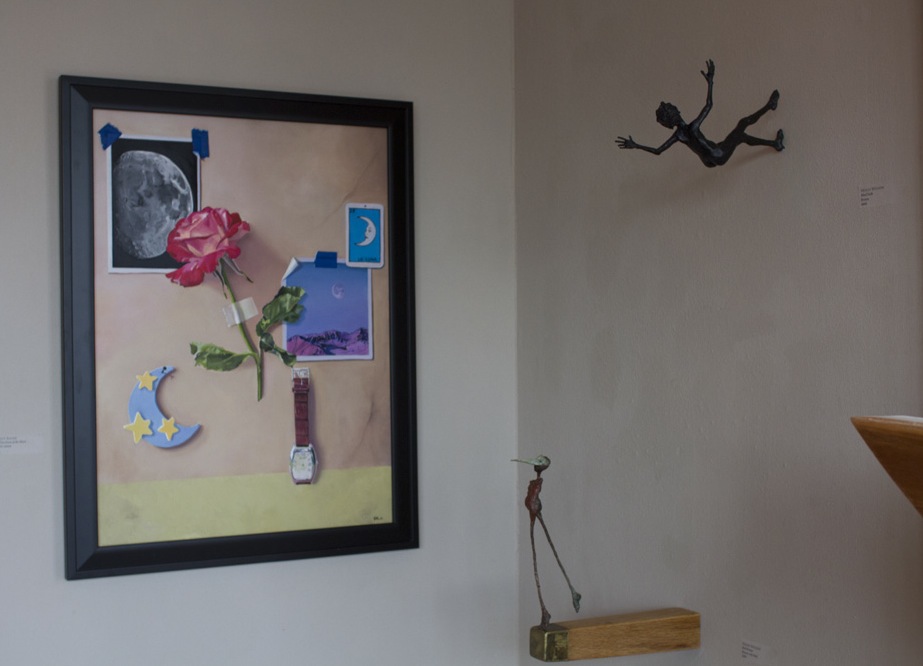 Work by Scott Kiche and Holly Wilson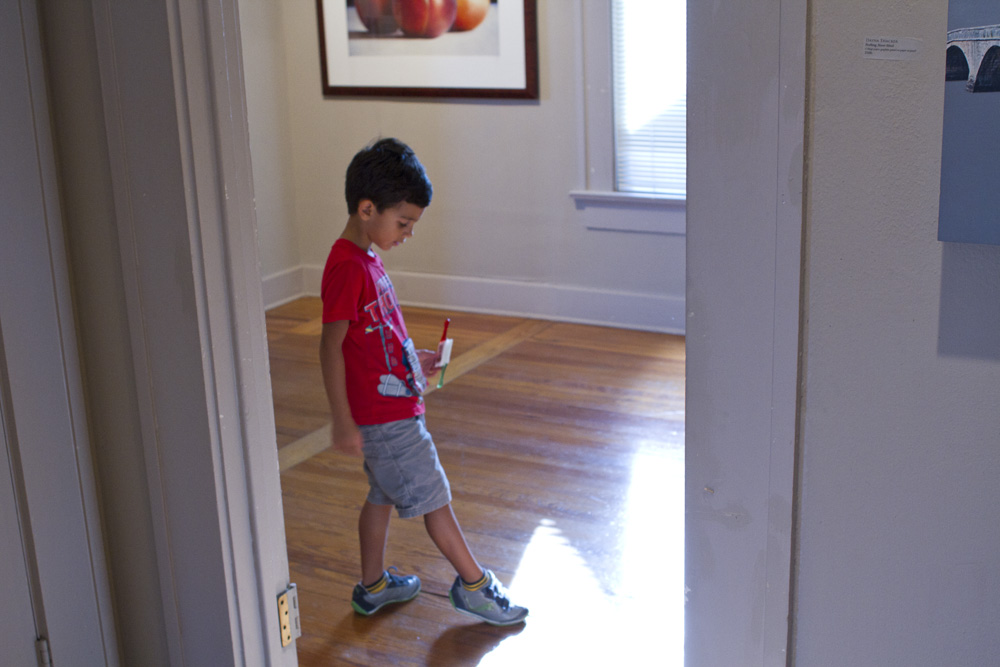 Magic.
posted on 8/16/2012