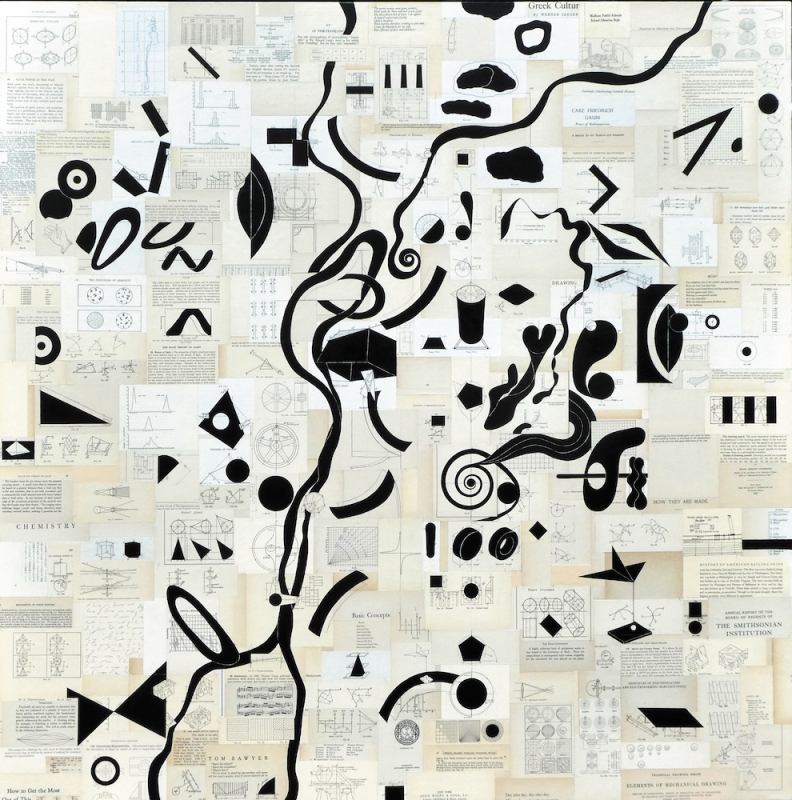 Helmut Barnett: Revelations .
September 9-October 1,

2023

Starting in a loft studio on what was in 1975 a quiet Congress Avenue and now working in a 100 year old house on the east side, Barnett has been a part of the evolving Austin art community for over 45 years. This upcoming show exemplifies the range of Barnett's talent, featuring geometric and organic forms on large canvases as well as large scale collages incorporating found material.
Established in 1980 and located in a 120 year old historic house, the Wally Workman Gallery specializes in emerging and collected talent. Known for encouraging their artists' professional and creative growth, the gallery has advanced local artists onto the national stage for decades. It is the combination of these long-standing relationships and the potential of new partnerships that make the gallery's program dynamic and accessible. The gallery has two stories of exhibition space where one can view the 50+ artists currently represented, including the contemporary talents of Sarah Ferguson, Joyce Howell and Will Klemm as well as the figurative work of Patrick Puckett and America Martin.
Parking is available in the lot behind the gallery, accessed from the alley off Blanco and Harthan Streets. There you will find three dedicated spots as well as other parking options. Unrestricted street parking is available on Blanco St. and parking is allowed after 7pm on Harthan St.