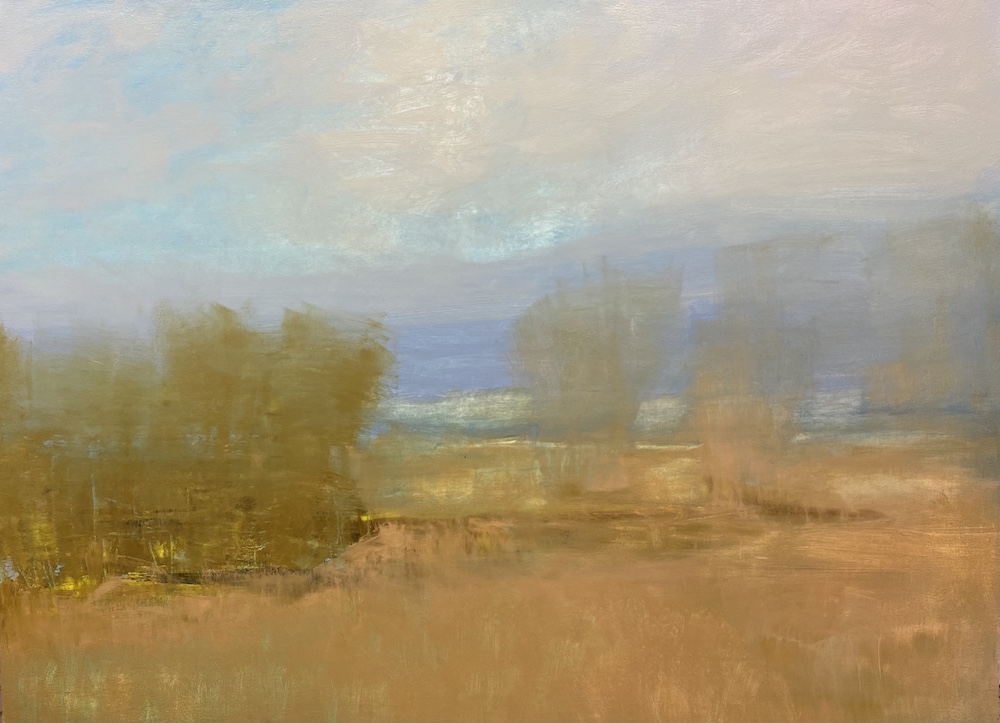 Sylvia Benitez: Nocturnes and Promises .
December 2-30,

2023

In this show, Benitez expresses thoughts of closure as well as hope. The artist considers her landscapes metaphors—representations of mood, aided and influenced by the memory of the landscape.

"Every day I observe a discreet majesty: rolling hills, big skies, long views, and jade-green rivers. I am inspired by South Texas: the expanse of the evasive sky—the smell of the mingled grasses. I love the rough field and the cow's distant bellowing…the mist rising. Here, I've found an untamed land that is still relatively unmarred by modern footprint, and my painting tries to capture that."

Widely exhibited, Sylvia Benitez is a nationally recognized artist residing in Seguin, Texas. Benitez is the recipient of many awards from numerous art granting foundations, including the Adolph and Esther Gottlieb Foundation, the Pollock-Krasner Foundation, the National Endowment for the Arts and the Puffin Foundation.
Established in 1980 and located in a 120 year old historic house, the Wally Workman Gallery specializes in emerging and collected talent. Known for encouraging their artists' professional and creative growth, the gallery has advanced local artists onto the national stage for decades. It is the combination of these long-standing relationships and the potential of new partnerships that make the gallery's program dynamic and accessible. The gallery has two stories of exhibition space where one can view the 50+ artists currently represented, including the contemporary talents of Sarah Ferguson, Joyce Howell and Will Klemm as well as the figurative work of Patrick Puckett and America Martin.
Parking is available in the lot behind the gallery, accessed from the alley off Blanco and Harthan Streets. There you will find three dedicated spots as well as other parking options. Unrestricted street parking is available on Blanco St. and parking is allowed after 7pm on Harthan St.