Sarah Ferguson Portfolio Box
A Curious Detour, SOLD
I accepted the Portfolio Box Project as a personal challenge to delve into uncharted territory. For the past two decades I have worked exclusively with acrylic on canvas, honing an artistic process that has become increasingly meticulous and regimented. I find comfort in the structure and ritual, yet yielding control set my intention for this body of work.
Experimenting with various mediums propelled my curiosity. Trial and error ruled out graphite, charcoal, pastel, colored pencil and watercolor. Ultimately, for this adventure, gouache ruled supreme. Researching fine art paper to discover one possessing optimal surface texture and weight for my needs proved prudent.
Once the tools were selected, and I set down to play, a shift in approach to my technique began to form. I discovered rigor gave way to ease, worry gave way to peace, conformity gave way to freedom. A fresh perspective on my ritual emerged. Inside this box, I share the results of my journey with you.
Gouache suite comes in handmade engraved clamshell box with museum gloves and artist statement.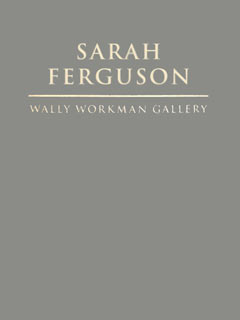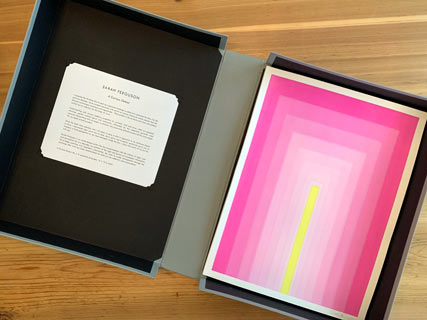 click on any image below for details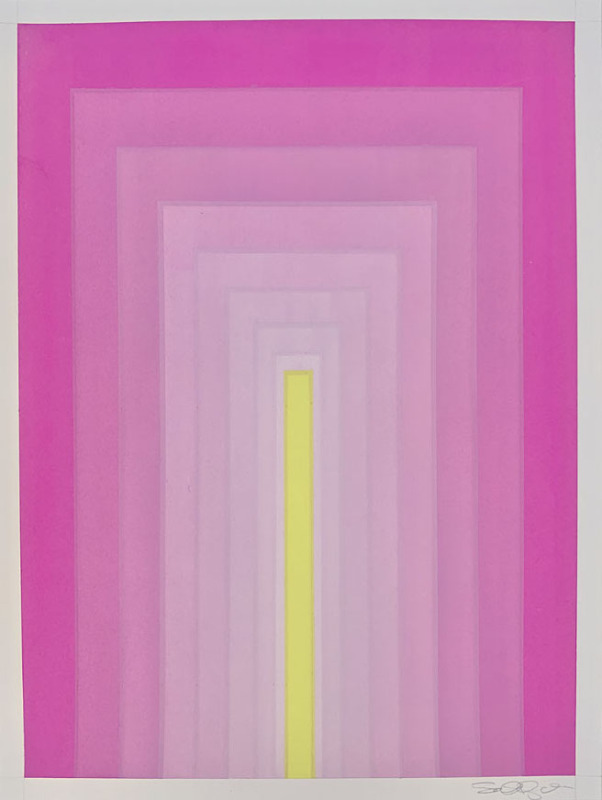 Curious Detour #1, 2020
gouache on paper, 16x12 inches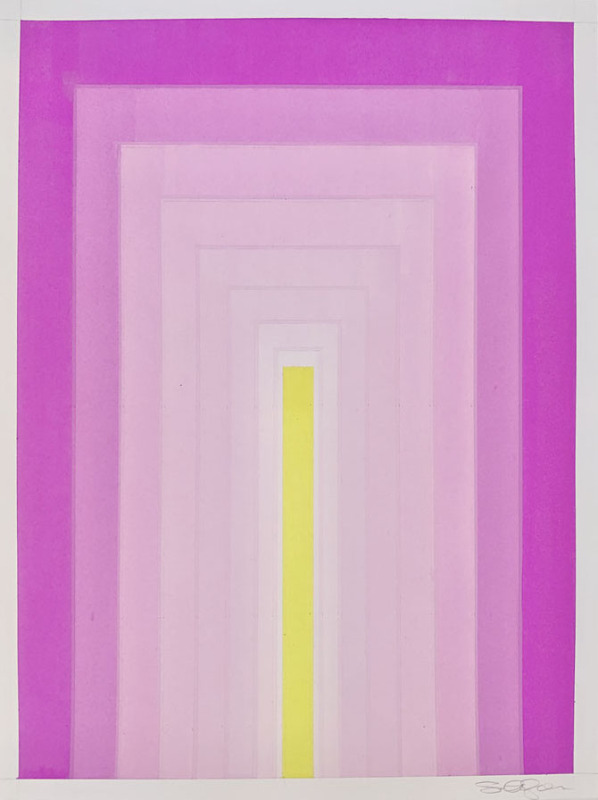 Curious Detour #2, 2020
gouache on paper, 16x12 inches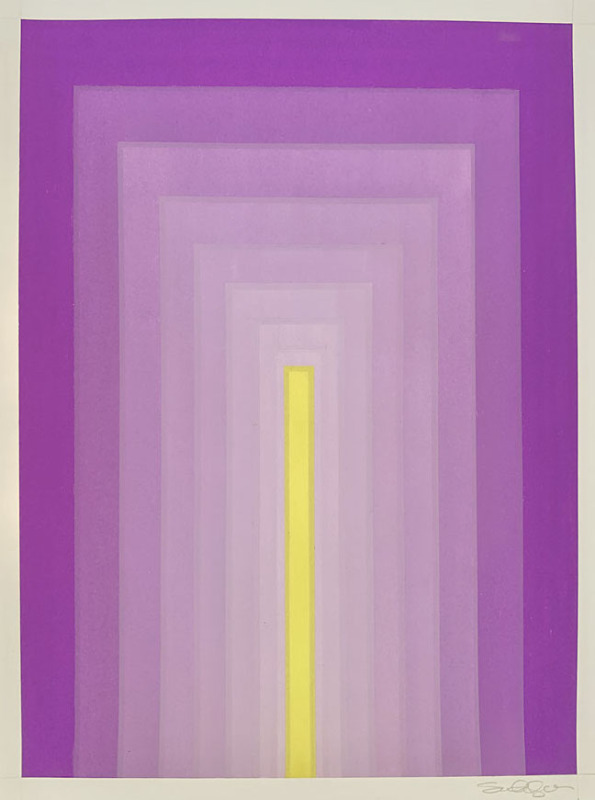 Curious Detour #3, 2020
gouache on paper, 16x12 inches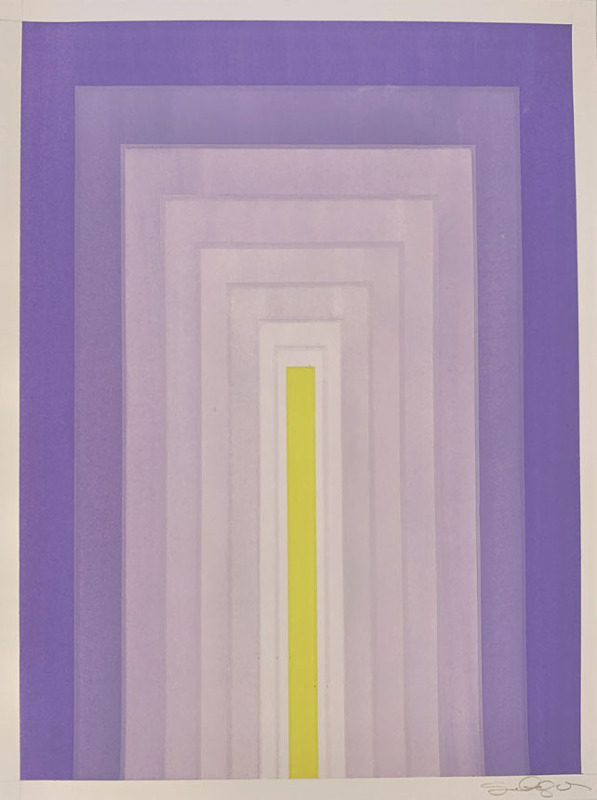 Curious Detour #4, 2020
gouache on paper, 16x12 inches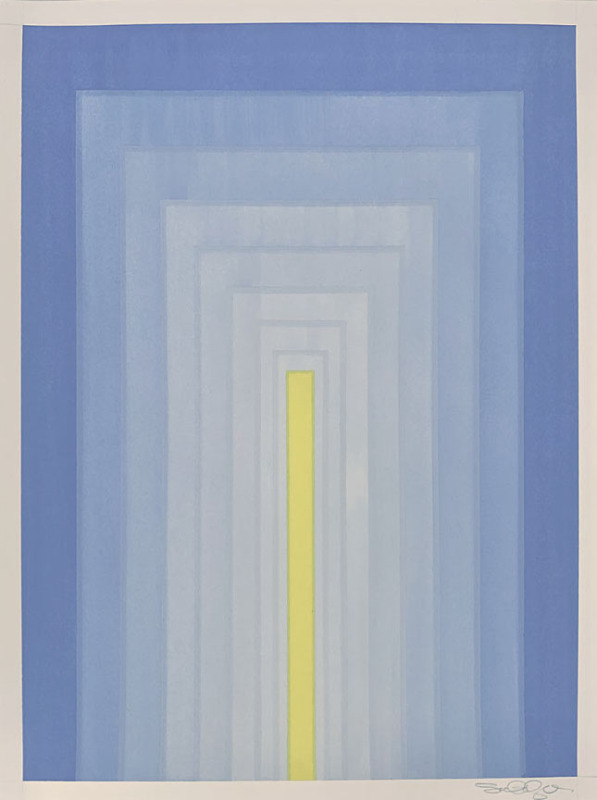 Curious Detour #5, 2020
gouache on paper, 16x12 inches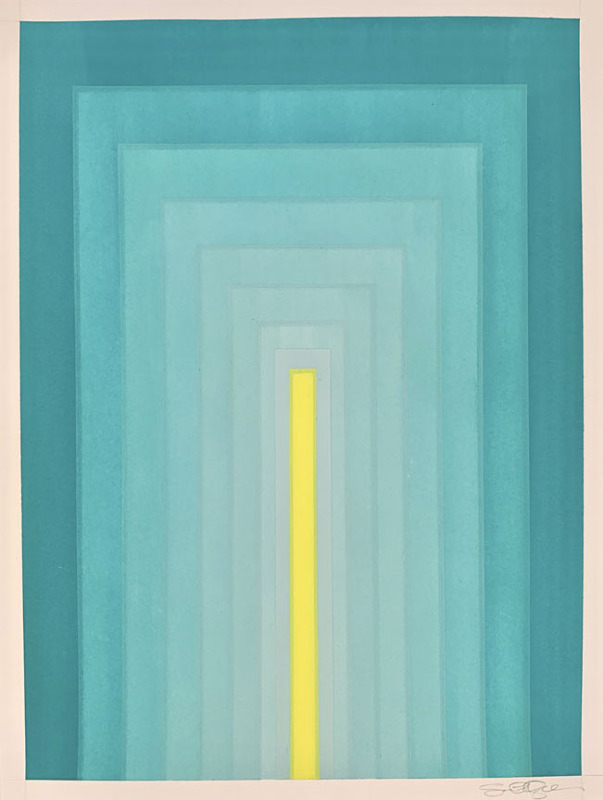 Curious Detour #6, 2020
gouache on paper, 16x12 inches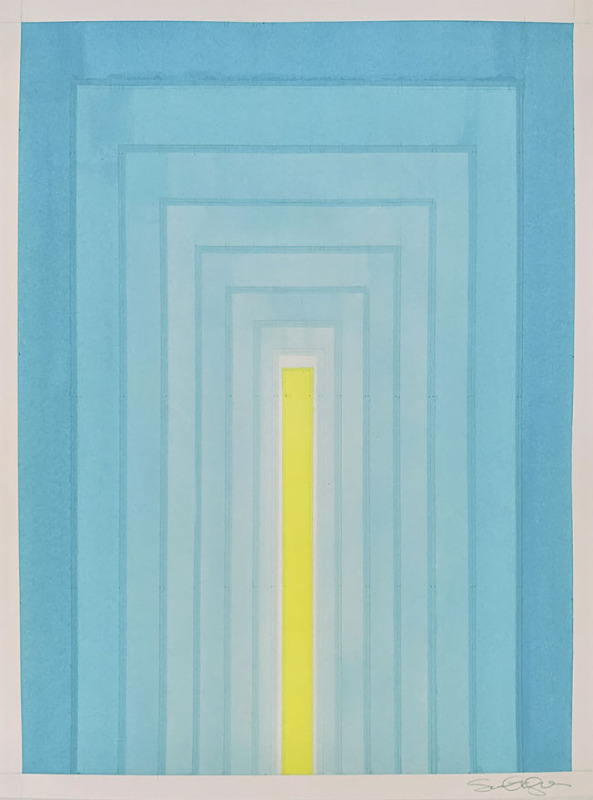 Curious Detour #7, 2020
gouache on paper, 16x12 inches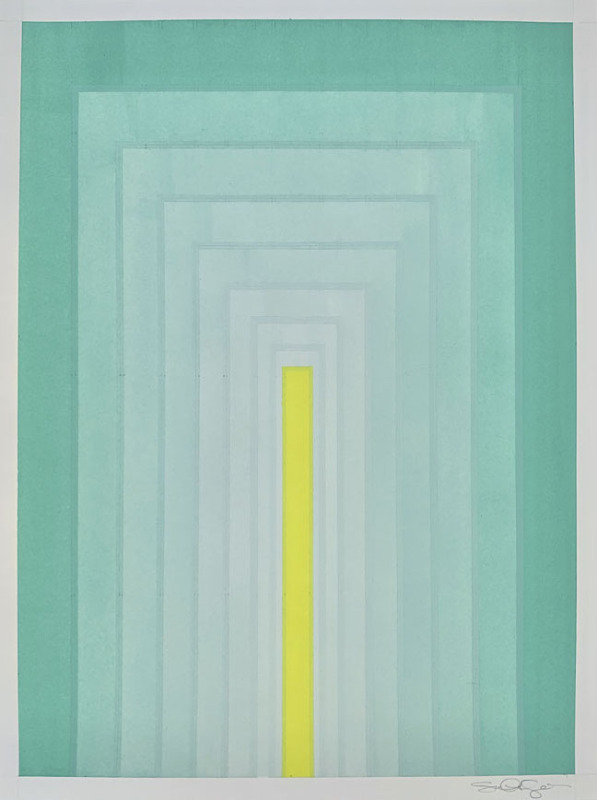 Curious Detour #8, 2020
gouache on paper, 16x12 inches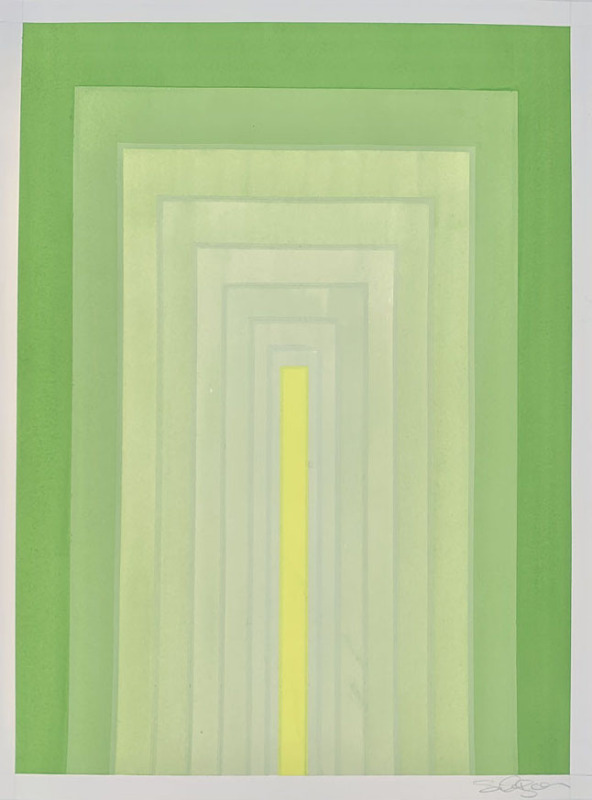 Curious Detour #9, 2020
gouache on paper, 16x12 inches