Kate Hooray Osmond
click on any image for details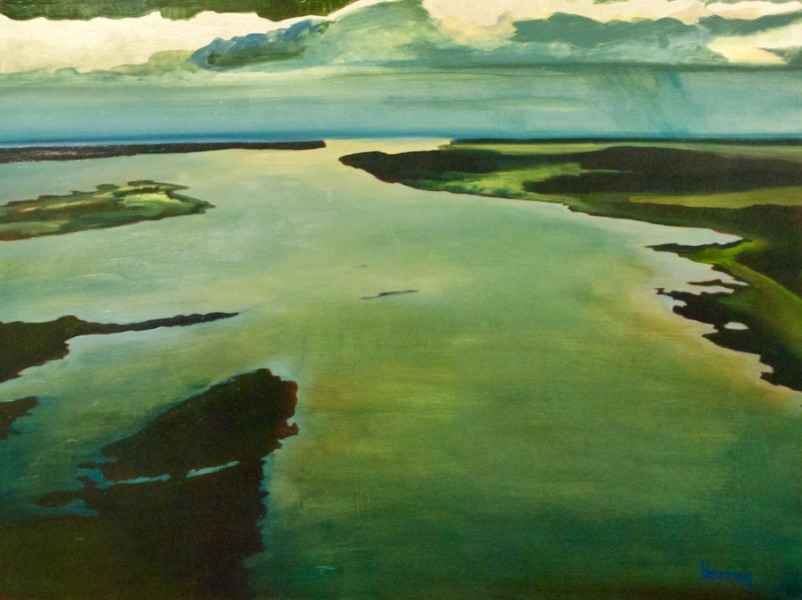 Storm Watch
oil and gold leaf on panel, 30x40 inches, $3259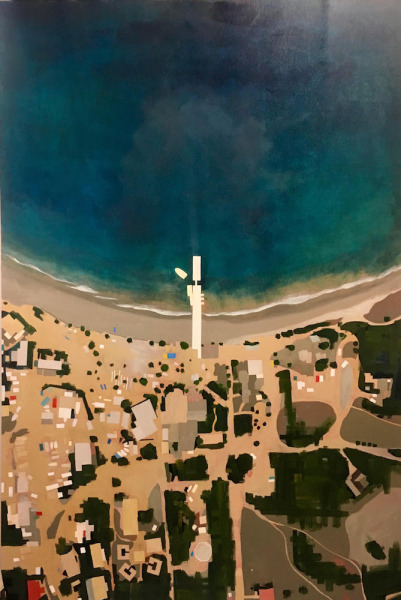 Departures
oil on canvas, 60x40 inches, $6500

Untitled #1 (Mumurs of Life)
gold and oil on panel, 60x10 inches, sold

Coast
gold and oil on canvas, 48x12 inches, $1564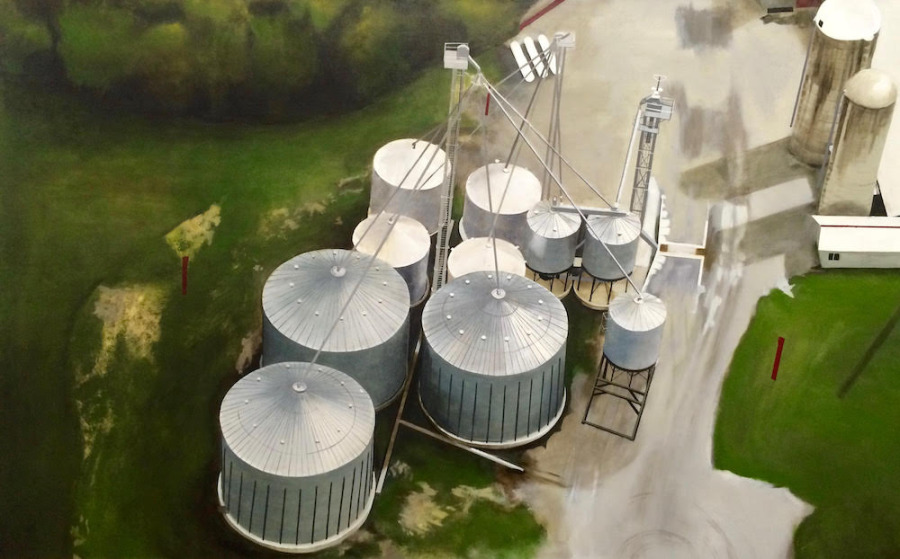 Granary
oil on canvas, 30x48 inches, $4750
About the artist...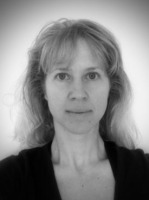 Kate was selected as the 2017 Lowcountry Artist of the Year (Griffith Reyburn Award) and has received a Merit Award from Artfields. In 2018, she recieved a State Fellowship Award from SouthArts Foundation.
Kate is an East Coast artist whose work focuses on the relationships between people and their environments. Her subject matter often depicts coastlines and different types of industry. Kate's preferred media are oil painting and sculpture and her installation work is usually a cooperation of both disciplines. Her current body of work requires source images that she takes from flying in a helicopter across North America.
Her studio is in Charleston, SC and she is currently enjoying an Artist Residency in Motherhood, established by Lenka Clayton. Kate is completing her MFA in Studio Art at MICA in Baltimore.
Visit artist's website - www.katehoorayosmond.com