America Martin Portfolio Box
Aesop's Fables Suite, SOLD
I loved that Wally & Rachel asked their artists to fill a custom made box with small original works – without a theme or restrictions - the possibilities could be many.
The first thing I thought of was of a game I used to play with my grandmother. She would read aloud Aesop Fables – and as those tales are quite short - I would do a very fast illustration to accompany the story and we would hold a discussion on the morals of each fable, it was great fun.
Here are a handful of drawings from some of my favorite Fables – they are loose and done in the same joyful manner I remember doing them as a kid.
The story of Aesop's own history is at best scattered and poorly documented. We know that he was a Greek slave who was quite religious and crippled. He was clever and used his comparative analytic abilities to relate his tales with morals of persistence and kindness. These stories delighted his masters and he was eventually granted his freedom.
How lovely and lucky that we have these tales passed down through the chapters of time. Although Aesop lived 2500 years ago and the landscape has changed, the character of man is still in need of morals that inspire us to better ourselves.
Such is this wild beautiful thing called life.
Suite comes in handmade engraved clamshell box with museum gloves and artist statement.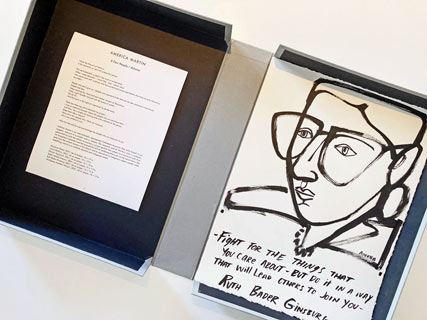 click on any image below for details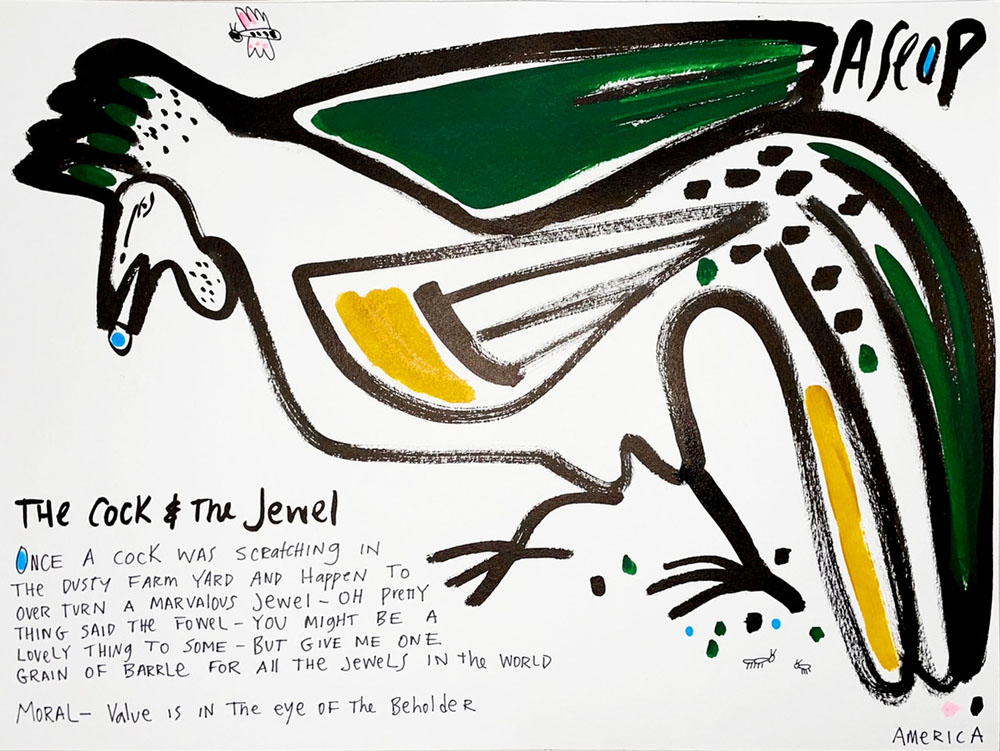 The Cock and The Jewel, 2020
mixed media on paper, 11x16 inches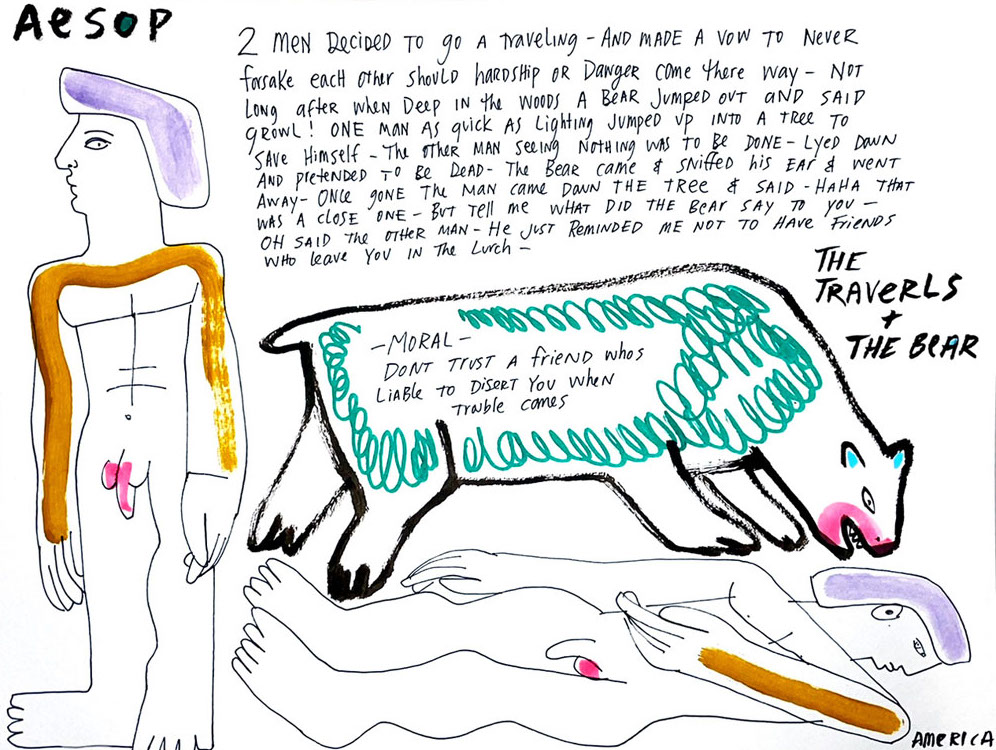 The Travelers and The Bear , 2020
mixed media on paper, 11x16 inches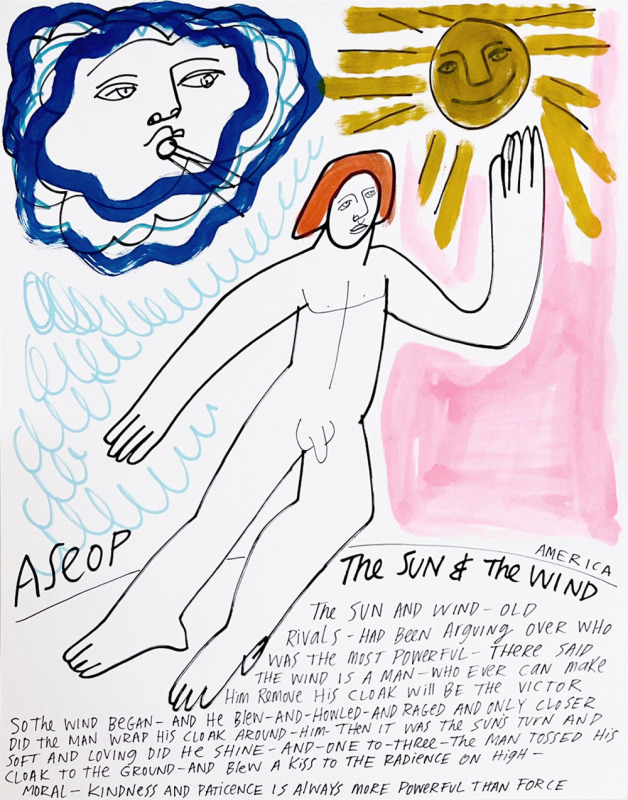 The Sun and The Wind, 2020
mixed media on paper, 16x11 inches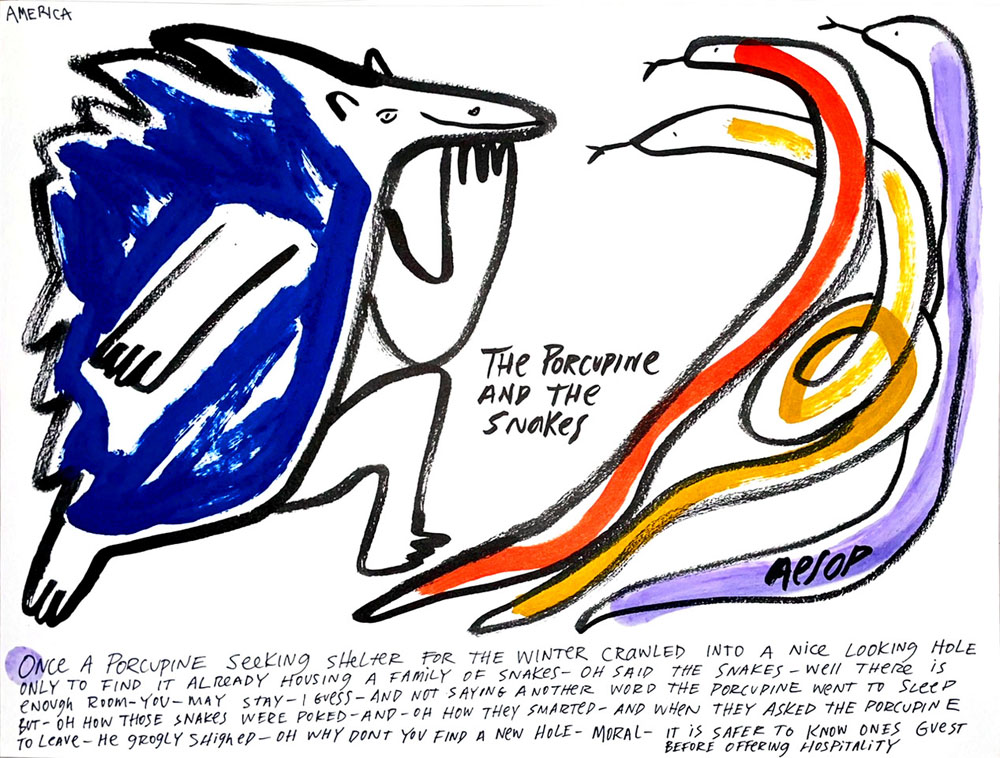 The Porcupine and the Snakes, 2020
mixed media on paper, 11x16 inches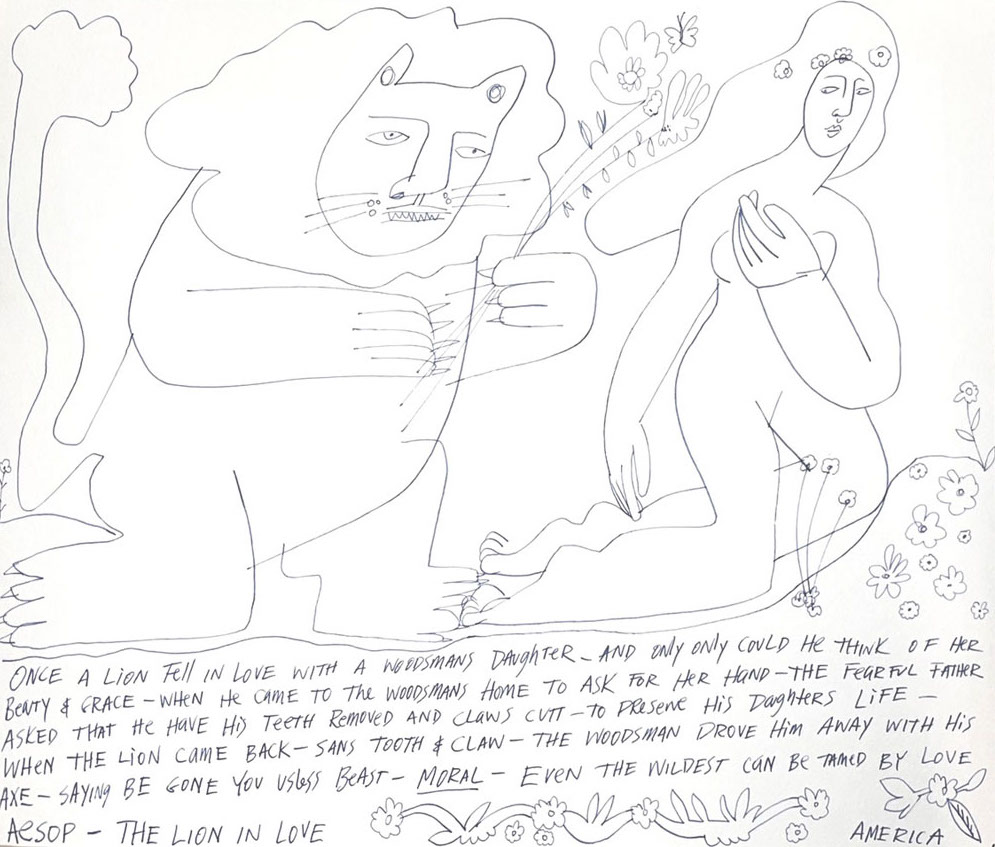 The Lion in Love, 2020
ink and chalk on paper, 11x16 inches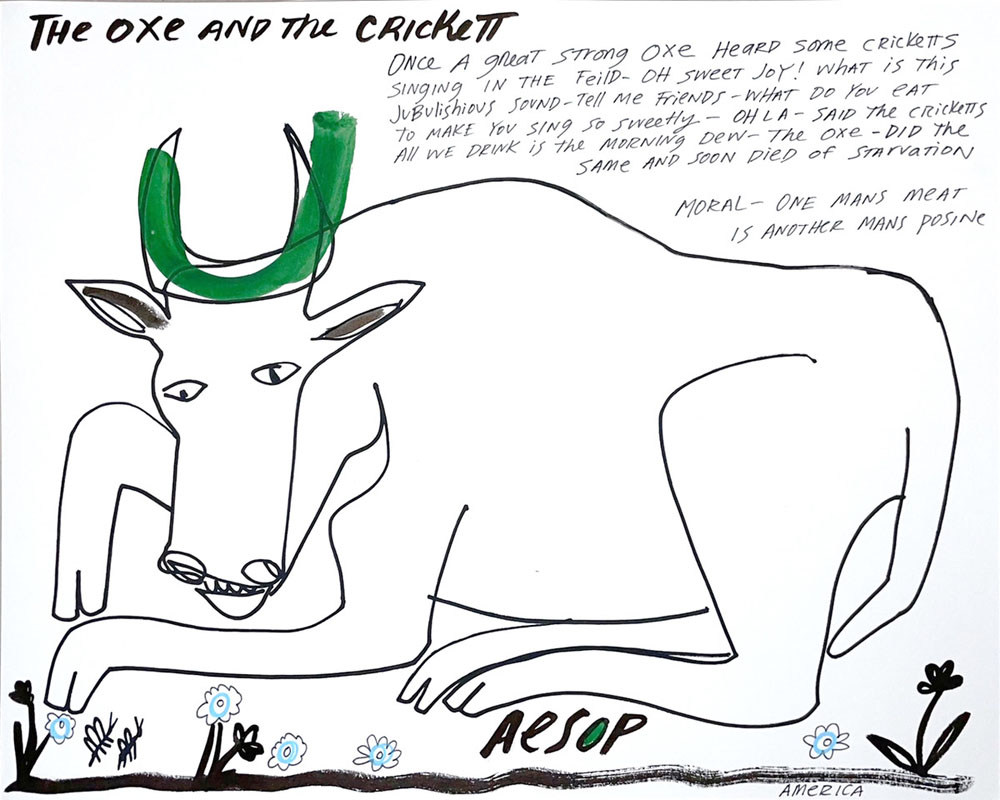 The Oxe and The Crickett, 2020
mixed media on paper, 11x16 inches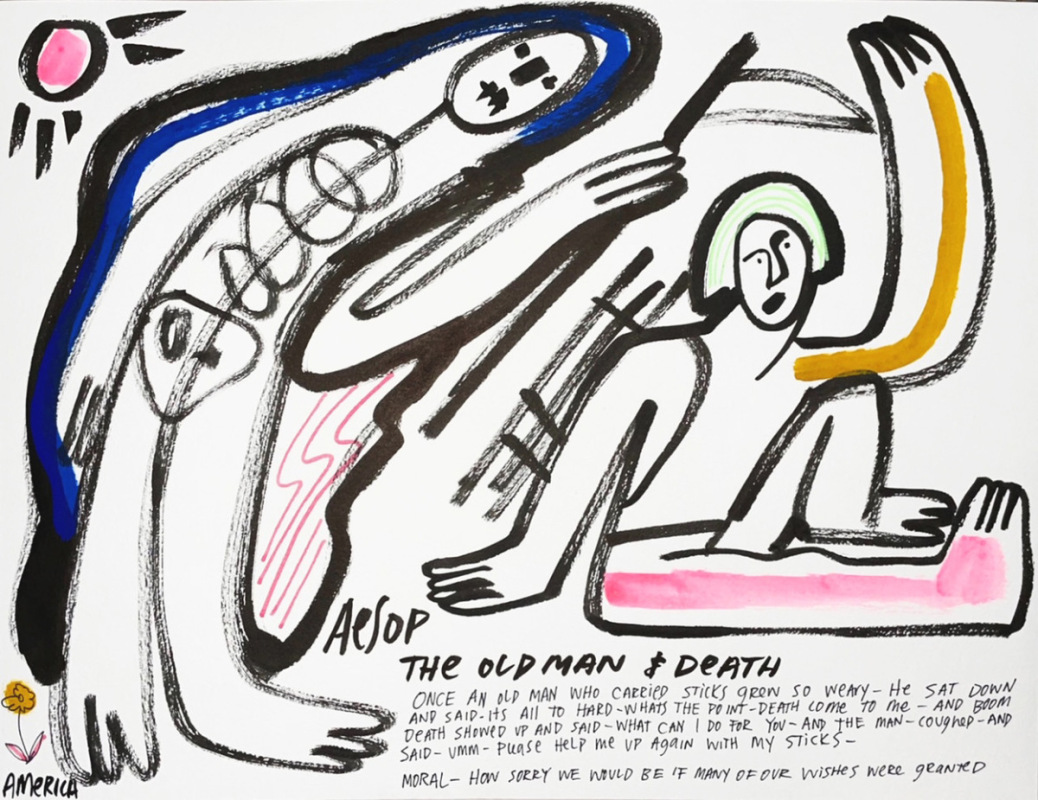 The Old Man and Death, 2020
mixed media on paper, 11x16 inches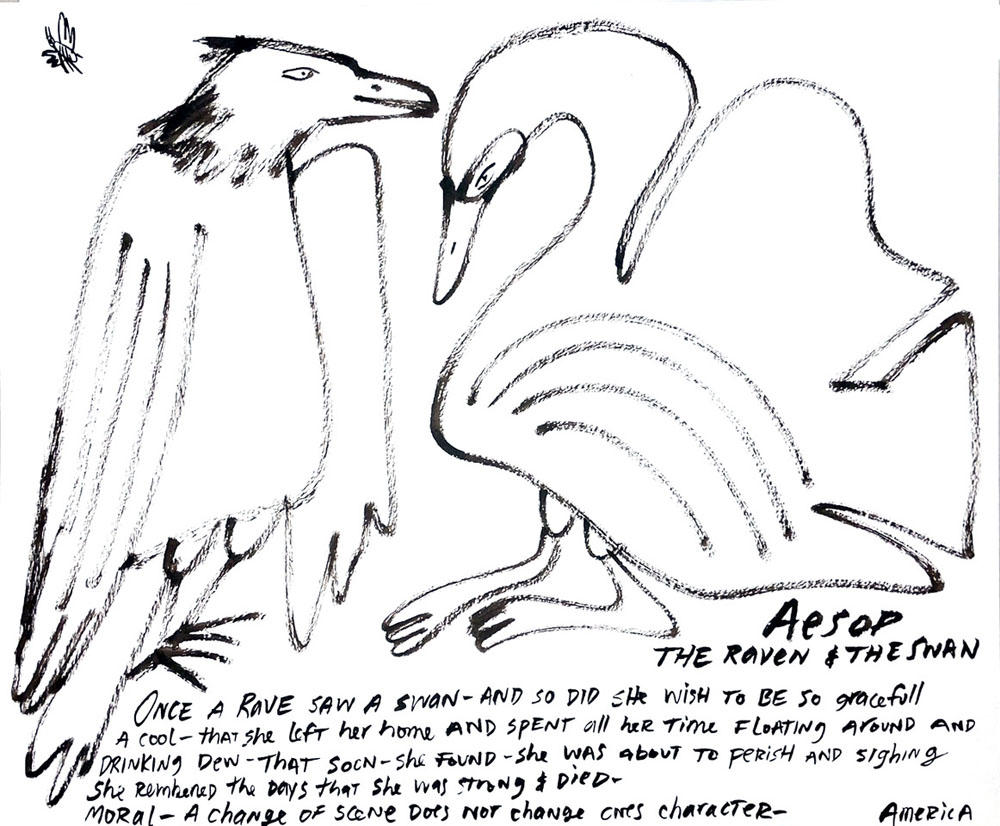 The Raven and The Swan, 2020
ink on paper, 11x16 inches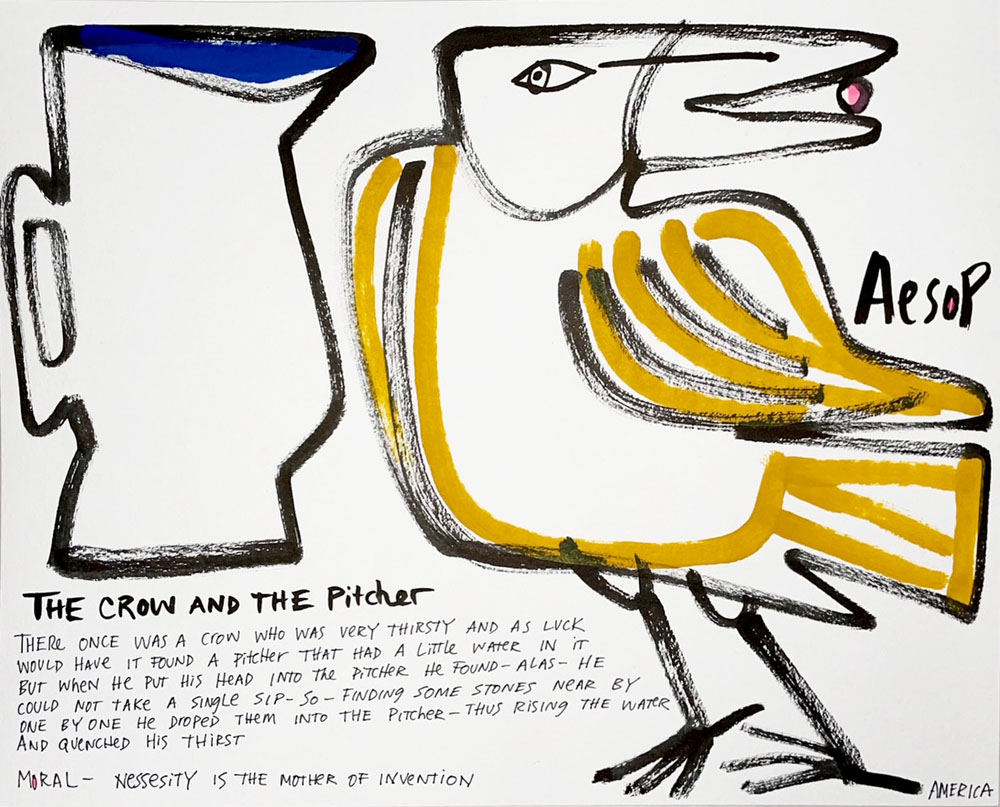 The Crow and The Pitcher, 2020
mixed media on paper, 11x16 inches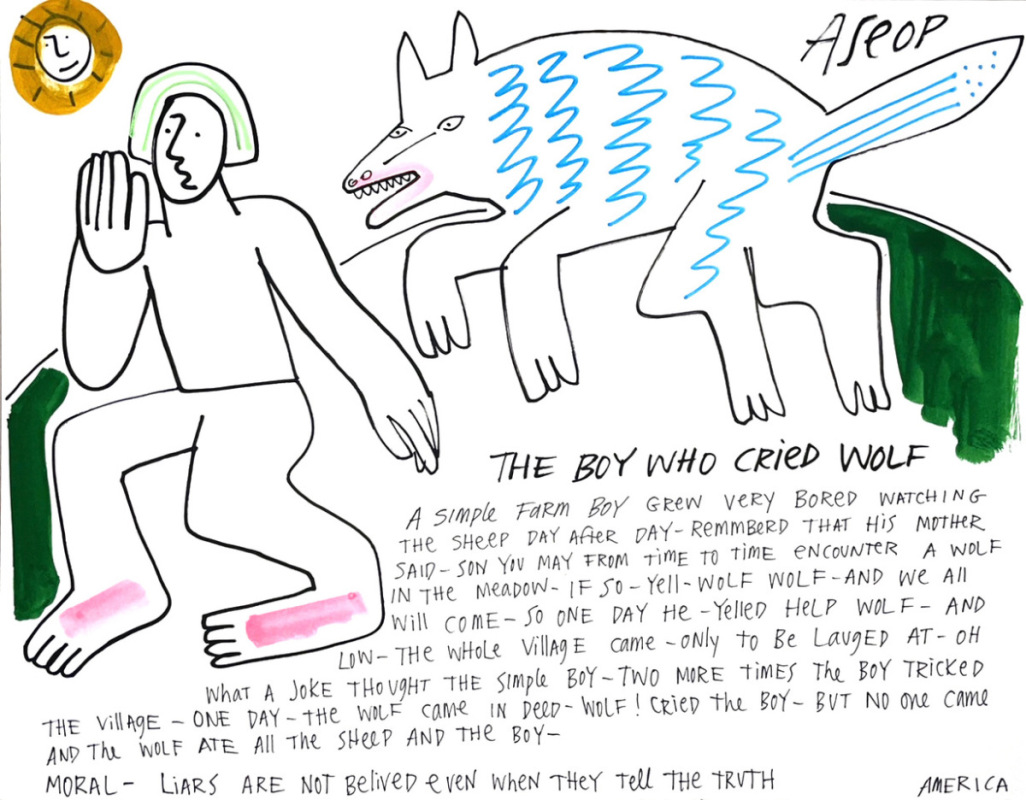 The Boy Who Cried Wolf, 2020
mixed media on paper, 11x16 inches