Calendar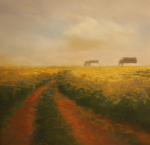 Will Klemm: Solo Show
December 7 - December 24, 2013
Collectors' Preview Thursday, December 5th from 6 to 8pm
Austin, Texas-based artist Will Klemm has shown his work nationally since 1993 and is a veteran of over forty one-man exhibitions. His latest show at Wally Workman Gallery will feature luminous still life and landscape work in oil completed over the last year. Klemm's work appears in museum, corporate and private collections including The Austin Museum of Art, United Artists, Fidelity Mutual, Motorola, Samsung, Dana-Farber Institute and many others.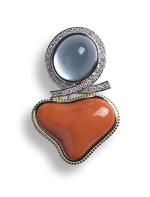 Brian Mikeska: Fine Art Jewelry Show
December 14 - December 15, 2013
Saturday, December 14th 12-6pm and Sunday, December 15th 12-4pm
Please join us for a weekend affair with renowned Austin jeweler Brian Mikeska. There will be an exquisite selection of brooches to rings available for sale.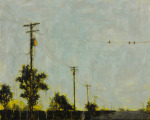 Angie Renfro: Solo Show
January 4 - January 25, 2014
Opening Reception on Saturday, January 4 from 6 to 8pm
Angie Renfro's paintings are compelling explorations of the beauty of standing apart. Through varying subject matter -- factories, weeds, birds on a telephone wire -- she delves into the idea that we all share the experience of feeling disconnected. Her austere compositions are painted with loose, bold strokes using a simple, sophisticated color palette. Wistful and filled with a sense of longing, each work is a vignette of powerful quiet.