Carol Dawson: The Great Piece of Turf May 2013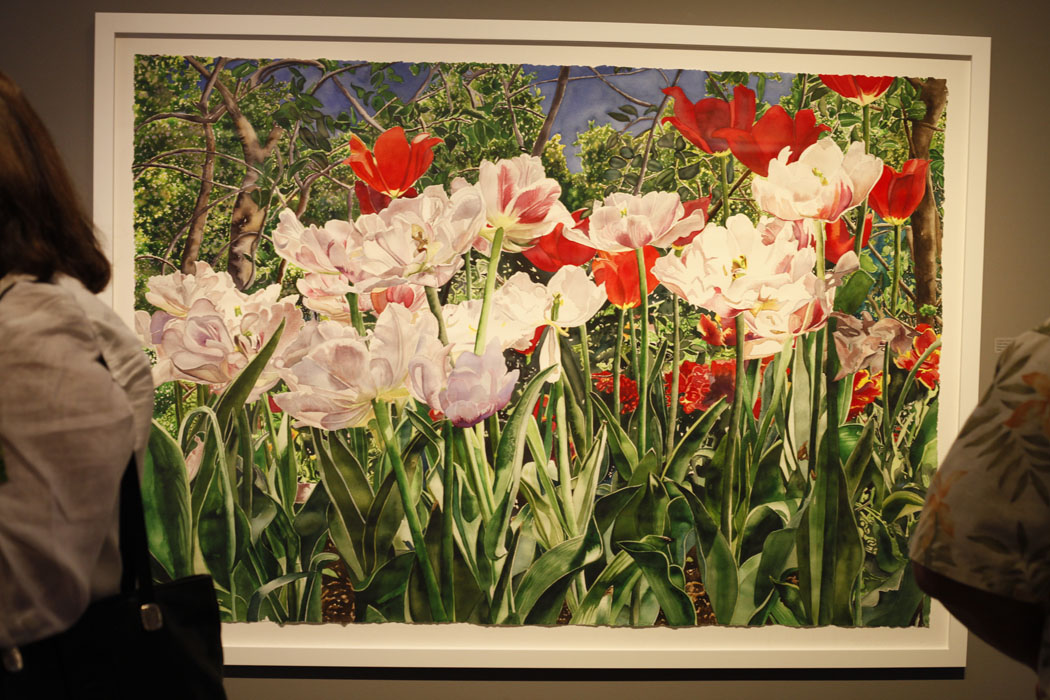 click for additional images
These are watercolor??? Yep. Intricate, immaculate, impressive watercolors. Carol Dawson has created dense worlds of plant, leaf, soil, tree and flower. These pieces draw you in and then seem to envelope your presence. She captures the life, decay and beauty of our natural world. The skill with which these are completed strikes awe. You can't help the desire to look as closely as possible at these pieces, and then back away, and then stop close again.
Tracey Harris: Book of Etiquette, March 2013 Solo Show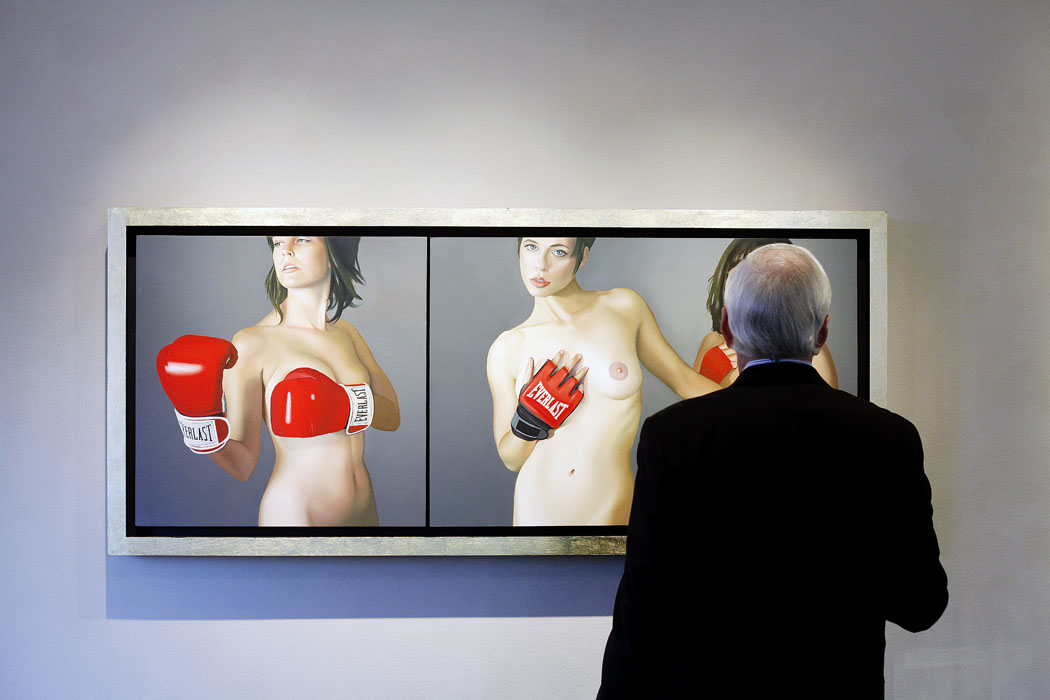 click for additional images
These paintings just grab you. They are candy for your eyes and your mind. Tracey's incredible talent mixed with her humor and social commentary are a combination not to be missed. We had a blast at the opening, sold half the show already and thoroughly enjoyed Tracey's company. We are honored to have such talent on our walls. Keep a watch on this lady...
Fatima Ronquillo: Private Revolution April 2013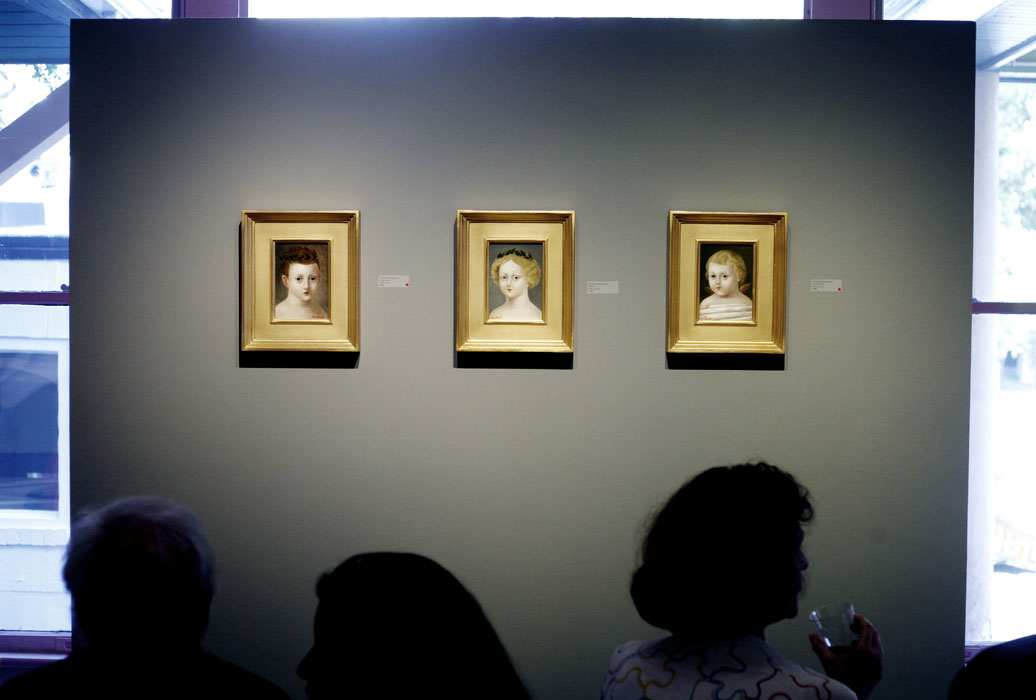 click for additional images
Fatima's shows always delight with their whimsy, technical skill and slightly naughty symbolism. She enjoys watching the crowd try to decipher the narrative amongst the works. When pushed for clues, she stays vague- wanting the viewer to come up with their own possible story-lines. Very interesting converstations result. I think that is why her work sells so well. A new story can emerge every time one looks at her peices. Imagination is a powerful thing.